Born (again) and Adopted
All of us are once-born, some of us are twice-born. The latter group of men, women, boys and girls have given Jesus Christ permission to forgive them, and remove their sins, and bring them into God's family. To know Jesus as He is today, being born again is imperative for everyone.
A very important and well-known passage about spiritual rebirth is found in the Gospel of John, Chapter 3:
There was a man of the Pharisees named Nicodemus, a ruler of the Jews. This man came to Jesus by night and said to Him, "Rabbi, we know that You are a teacher come from God; for no one can do these signs that You do unless God is with him."

Jesus answered and said to him, "Most assuredly, I say to you, unless one is born again, he cannot see the kingdom of God."

Nicodemus said to Him, "How can a man be born when he is old? Can he enter a second time into his mother's womb and be born?"

Jesus answered, "Most assuredly, I say to you, unless one is born of water and the Spirit, he cannot enter the kingdom of God. That which is born of the flesh is flesh, and that which is born of the Spirit is spirit. Do not marvel that I said to you, 'You must be born again.' The wind blows where it wishes, and you hear the sound of it, but cannot tell where it comes from and where it goes. So is everyone who is born of the Spirit."

Nicodemus answered and said to Him, "How can these things be?"

Jesus answered and said to him, "Are you the teacher of Israel, and do not know these things?

Most assuredly, I say to you, We speak what We know and testify what We have seen, and you do not receive Our witness. If I have told you earthly things and you do not believe, how will you believe if I tell you heavenly things?

No one has ascended to heaven but He who came down from heaven, that is, the Son of Man who is in heaven. And as Moses lifted up the serpent in the wilderness, even so must the Son of Man be lifted up, that whoever believes in Him should not perish but have eternal life.

For God so loved the world that He gave His only begotten Son, that whoever believes in Him should not perish but have everlasting life. For God did not send His Son into the world to condemn the world, but that the world through Him might be saved.

"He who believes in Him is not condemned; but he who does not believe is condemned already, because he has not believed in the name of the only begotten Son of God. And this is the condemnation, that the light has come into the world, and men loved darkness rather than light, because their deeds were evil.

For everyone practicing evil hates the light and does not come to the light, lest his deeds should be exposed. But he who does the truth comes to the light, that his deeds may be clearly seen, that they have been done in God." (John 3:1-21)
The Apostle Paul built on this teaching some thirty or so years later, when writing to Christians in Asia Minor (Turkey).
And you God made alive, who were dead in trespasses and sins, in which you once walked according to the course of this world, according to the prince of the power of the air, the spirit who now works in the sons of disobedience, among whom also we all once conducted ourselves in the lusts of our flesh, fulfilling the desires of the flesh and of the mind, and were by nature children of wrath, just as the others.

But God, who is rich in mercy, because of His great love with which He loved us, even when we were dead in trespasses, made us alive together with Christ (by grace you have been saved), and raised us up together, and made us sit together in the heavenly places in Christ Jesus, that in the ages to come He might show the exceeding riches of His grace in His kindness toward us in Christ Jesus.

For by grace you have been saved through faith, and that not of yourselves; it is the gift of God, not of works, lest anyone should boast. For we are His workmanship, created in Christ Jesus for good works, which God prepared beforehand that we should walk in them.


Therefore remember that you, once Gentiles in the flesh—who are called Uncircumcision by what is called the Circumcision made in the flesh by hands— that at that time you were without Christ, being aliens from the commonwealth of Israel and strangers from the covenants of promise, having no hope and without God in the world. But now in Christ Jesus you who once were far off have been brought near by the blood of Christ. (Ephesians 2:1-13)
This passage encompasses the present, and the long-term destiny, of every true follower of Jesus ("eternal security").
A neglected teaching of Paul (when he wrote to his colleague Titus) restates the Bible's teaching about the necessity of being "born again."
For we ourselves were also once foolish, disobedient, deceived, serving various lusts and pleasures, living in malice and envy, hateful and hating one another. But when the kindness and the love of God our Savior toward man appeared, not by works of righteousness which we have done, but according to His mercy He saved us, through the washing of regeneration (paliggenesia) and renewing (anakainōsis) of the Holy Spirit, whom He poured out on us abundantly through Jesus Christ our Savior, that having been justified by His grace we should become heirs according to the hope of eternal life. (Titus 3:3-7)
The wonderful Greek word paliggenesia, is translated here "regenerated" or "born again" and is used by Paul in Titus, and by Jesus in Matthew 19:28. (See footnote).
Blessed be the God and Father of our Lord Jesus Christ, who has blessed us with every spiritual blessing in the heavenly places in Christ, just as He chose us in Him before the foundation of the world, that we should be holy and without blame before Him in love, having predestined us to adoption as sons by Jesus Christ to Himself, according to the good pleasure of His will, to the praise of the glory of His grace, by which He made us accepted in the Beloved.

In Him we have redemption through His blood, the forgiveness of sins, according to the riches of His grace which He made to abound toward us in all wisdom and prudence, having made known to us the mystery of His will, according to His good pleasure which He purposed in Himself, that in the dispensation of the fullness of the times He might gather together in one all things in Christ, both which are in heaven and which are on earth—in Him. In Him also we have obtained an inheritance, being predestined according to the purpose of Him who works all things according to the counsel of His will, that we who first trusted in Christ should be to the praise of His glory.

In Him you also trusted, after you heard the word of truth, the gospel of your salvation; in whom also, having believed, you were sealed with the Holy Spirit of promise, who is the guarantee of our inheritance until the redemption of the purchased possession, to the praise of His glory. (Ephesians 1:3-14)

---
Adopted Sons (and Daughters)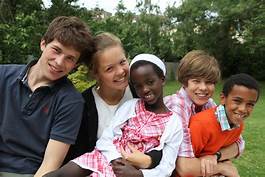 Perhaps you know someone who has been adopted? These boys and girls are most always cherished above their natural born brothers and sisters. The mere fact that adopted kids don't carry the parental genome is no big deal with God.
When God moves us to being born-again He also adopts us! We become members of the "household of faith," God's forever family! We are all adopted brothers and sisters of Jesus and heirs with Jesus — joint heirs with Christ. (Romans 8:17).
Yet another great teaching about our adoption as freed slaves, legitimate members of "the household of faith" is found in Galatians Chapter 4.

Brothers (and sisters), I speak in the manner of men: Though it is only a man's covenant, yet if it is confirmed, no one annuls or adds to it. Now to Abraham and his Seed were the promises made. He does not say, "And to seeds," as of many, but as of one, "And to your Seed," who is Christ. And this I say, that the law, which was four hundred and thirty years later, cannot annul the covenant that was confirmed before by God in Christ, that it should make the promise of no effect. For if the inheritance is of the law, it is no longer of promise; but God gave it to Abraham by promise.

What purpose then does the law serve? It was added because of transgressions, till the Seed should come to whom the promise was made; and it was appointed through angels by the hand of a mediator. Now a mediator does not mediate for one only, but God is one.

Is the law then against the promises of God? Certainly not! For if there had been a law given which could have given life, truly righteousness would have been by the law. But the Scripture has confined all under sin, that the promise by faith in Jesus Christ might be given to those who believe. But before faith came, we were kept under guard by the law, kept for the faith which would afterward be revealed.

Therefore the law was our tutor to bring us to Christ, that we might be justified by faith. But after faith has come, we are no longer under a tutor.

For you are all sons of God through faith in Christ Jesus.
For as many of you as were baptized into Christ have put on Christ.

There is neither Jew nor Greek, there is neither slave nor free, there is neither male nor female; for you are all one in Christ Jesus. And if you are Christ's, then you are Abraham's seed, and heirs according to the promise.

Now I say that the heir, as long as he is a child, does not differ at all from a slave, though he is master of all, but is under guardians and stewards until the time appointed by the father.

Even so we, when we were children, were in bondage under the elements of the world. But when the fullness of the time had come, God sent forth His Son, born of a woman, born under the law, to redeem those who were under the law, that we might receive the adoption as sons.

And because you are sons, God has sent forth the Spirit of His Son into your hearts, crying out, "Abba, Father!" Therefore you are no longer a slave but a son, and if a son, then an heir of God through Christ. (Galatians 3:15 - 4:7)

---
The Adoption as Sons

There is therefore now no condemnation to those who are in Christ Jesus, who do not walk according to the flesh, but according to the Spirit. For the law of the Spirit of life in Christ Jesus has made me free from the law of sin and death. For what the law could not do in that it was weak through the flesh, God did by sending His own Son in the likeness of sinful flesh, on account of sin: He condemned sin in the flesh, that the righteous requirement of the law might be fulfilled in us who do not walk according to the flesh but according to the Spirit. For those who live according to the flesh set their minds on the things of the flesh, but those who live according to the Spirit, the things of the Spirit. For to be carnally minded is death, but to be spiritually minded is life and peace. Because the carnal mind is enmity against God; for it is not subject to the law of God, nor indeed can be. So then, those who are in the flesh cannot please God.

But you are not in the flesh but in the Spirit, if indeed the Spirit of God dwells in you. Now if anyone does not have the Spirit of Christ, he is not His. And if Christ is in you, the body is dead because of sin, but the Spirit is life because of righteousness. But if the Spirit of Him who raised Jesus from the dead dwells in you, He who raised Christ from the dead will also give life to your mortal bodies through His Spirit who dwells in you.

Therefore, brethren, we are debtors—not to the flesh, to live according to the flesh. For if you live according to the flesh you will die; but if by the Spirit you put to death the deeds of the body, you will live. For as many as are led by the Spirit of God, these are sons of God. For you did not receive the spirit of bondage again to fear, but you received the Spirit of adoption by whom we cry out, "Abba, Father." The Spirit Himself bears witness with our spirit that we are children of God, and if children, then heirs—heirs of God and joint heirs with Christ, if indeed we suffer with Him, that we may also be glorified together.

For I consider that the sufferings of this present time are not worthy to be compared with the glory which shall be revealed in us. For the earnest expectation of the creation eagerly waits for the revealing of the sons of God. For the creation was subjected to futility, not willingly, but because of Him who subjected it in hope; because the creation itself also will be delivered from the bondage of corruption into the glorious liberty of the children of God. For we know that the whole creation groans and labors with birth pangs together until now. Not only that, but we also who have the firstfruits of the Spirit, even we ourselves groan within ourselves, eagerly waiting for the adoption, the redemption of our body. For we were saved in this hope, but hope that is seen is not hope; for why does one still hope for what he sees? But if we hope for what we do not see, we eagerly wait for it with perseverance.

Likewise the Spirit also helps in our weaknesses. For we do not know what we should pray for as we ought, but the Spirit Himself makes intercession for us with groanings which cannot be uttered. Now He who searches the hearts knows what the mind of the Spirit is, because He makes intercession for the saints according to the will of God.

And we know that all things work together for good to those who love God, to those who are the called according to His purpose. For whom He foreknew, He also predestined to be conformed to the image of His Son, that He might be the firstborn among many brethren. Moreover whom He predestined, these He also called; whom He called, these He also justified; and whom He justified, these He also glorified.

What then shall we say to these things? If God is for us, who can be against us? He who did not spare His own Son, but delivered Him up for us all, how shall He not with Him also freely give us all things? Who shall bring a charge against God's elect? It is God who justifies. Who is he who condemns? It is Christ who died, and furthermore is also risen, who is even at the right hand of God, who also makes intercession for us. Who shall separate us from the love of Christ? Shall tribulation, or distress, or persecution, or famine, or nakedness, or peril, or sword? As it is written:

"For Your sake we are killed all day long;
We are accounted as sheep for the slaughter."

Yet in all these things we are more than conquerors through Him who loved us. For I am persuaded that neither death nor life, nor angels nor principalities nor powers, nor things present nor things to come, nor height nor depth, nor any other created thing, shall be able to separate us from the love of God which is in Christ Jesus our Lord. (Romans 8)
---
Commentary by Ray Stedman:
"...What we really are saying is that behavior depends on seeing and recognizing who you are and the basic facts about your identity. Psychologists tell us this. They say that only when you have a clear idea of who you really are can you then act that way. But you can't turn the two around. You can't act like something you would like to be, and thus gradually become that kind of person. That is what confuses so many people today. Millions of people today are operating on the basis that they will become the kind of person they would like to be if they act that way. But that is wrong. The Word of God tells us the truth -- the way to become different is to become changed at the very basis of your being by faith in Christ, so that you are something different. And if you believe what you are, you will begin to act that way. What a difference that makes!
In the second half of Romans 8, Paul gives us a further revelation of what being in Christ and in the Spirit actually means. The apostle has been leading us step by step to understand more fully our new identity in Jesus Christ. The more we understand that identity, and the more we believe it to be true, under all circumstances, the more quickly we will begin to act that way. In Verses 14-15, Paul uses a term he has never used before in this letter. He says,
Those who are led by the Spirit of God are sons of God. For you did not receive a spirit that makes you a slave again to fear, but you received the Spirit who makes you sons. And by him we cry, "Abba, Father." (Romans 8:14-15 NIV)
For the first time in this letter Paul uses the phrase "the sons of God." Now, I want to make something clear. This is a generic term that includes both sexes. There is no necessity now of referring to a female person as something different than the male. All believers in Christ who really trust him and have received the gift of righteousness by faith are sons of God -- regardless of whether they are male or female. There is no need for any differentiation of the sexes here. That is why the Scriptures speak of us -- all of us -- freely as the "sons of the living God," (Hosea 1:10, Romans 9:26). You see, this speaks of something that is true of our spirit, and our spirit is sexless. Spirit is not identifiable by male or female, so what is true of the human spirit is quite apart from what is true of the body.
It is important in understanding this to recognize right off that not everybody is a son of God. According to Galatians 5, you are sons of God by faith in Jesus Christ. That is what makes you a son of God, nothing else. It is true that we are all creatures of God by natural birth. When Paul was preaching in Athens, that great intellectual center, he mentioned to the Athenians that even their own poets recognized that men came from God. We are the offspring of God, and in him "we live and move and have our being" (Acts 17:28), he said. That is true of all human beings everywhere in the world at all times. We are creatures of God. We are the offspring of God.
But Paul is careful to use quite a different word in Romans. Here the word is "sons of God." We are in the family of God, and this is a very distinctive term. I want to underscore how important this is for us to understand, because it is something that God intends for us to return to when we are in trouble. If you are having difficulty handling your behavior -- whether you are not doing what you want to do, or doing what you don't want to do -- the way to handle it is to remind yourself of what God has made you to be. This terminology is tremendously helpful.
In other words, in the struggle that you have with sin within you, you are not a slave, helplessly struggling against a cruel and powerful master; you are a son, a son of the living God, with power to overcome the evil -- even though it is a struggle to do so. And though you may be temporarily overcome, you are never ultimately defeated. It cannot be, because you are already constituted children of God. That is why Paul could say in Romans 6, "Sin shall not have dominion over you, for you are not under law but under grace," (Romans 6:14 KJV). And in this gracious relationship, we are made and constituted sons of the living God. No matter what happens to us, that is what we are. Nothing can change that. That is the place from which we start.
It is important also for us to see how we become sons of God. Paul says, "You did not receive a spirit that makes you a slave again to fear." When the Spirit of God came into your heart, he did not make you a slave to fear. Remember how Paul puts that again in Second Timothy 1:7: "You have not received a spirit of fear, but of power and of love and of a sound mind," (2 Timothy 1:7 KJV). That is the nature of the Holy Spirit. What did the Spirit do? Paul says, "You received the Spirit who makes you sons," or, literally, "the Spirit of adoption, who adopted you as sons." How did you become a son of God? Well, the Spirit of God found you, and found me, and he adopted us into God's family.
I was with a family the other night where there were two adopted children and two natural-born children. I watched all evening long to see if I could tell which were the adopted ones and which were the natural ones. I finally had to ask the parents because I couldn't tell any difference -- even with their looks. Two were adopted into the family and two were natural-born children, but they were all treated so beautifully and so naturally that I couldn't tell the difference.
Some of you may be saying at this point, "Look, you are confusing me. What do you mean when you say we are adopted into the family of God? I have been taught from the Scriptures that I was born into the family of God. I have been born again." That is the term that is being bandied about these days. Even politicians are boasting, "I've been born again!" Thank God, some of them are. "But," you say, "some passages talk about the new birth, about being born into the family of God.
I thought we were born, not adopted. What do you mean by adopted?" I am glad you asked that question. You see, the truth is that both of these are true. You are both adopted and born into the family of God.
As Jesus said on another occasion, "With man that is impossible, but with God, all things are possible," (Matthew 19:26). You can't be both adopted and born into a human family, but you can in God's family. God uses both of these terms because he wants to highlight two different aspects of our belonging to the family of God. You are said to be adopted because God wants you to remember always that you are not naturally part of the family of God. We have been seeing all along in this letter that we are born into Adam's family, and we are all children of Adam by natural birth. We belong to the human family, and we inherit Adam's nature. All his defects, all his problems, all the evil that came into his life by his acts of disobedience -- all these were passed along to us by natural birth. So by nature we are not part of God's family. This is just like some of you, who were born into one family, and, then, by a legal process, were taken out of that family and were adopted into another family. From then on you became part of the family that adopted you.
This is what has happened to us. God has taken us out of our natural state in Adam, and, by the process of the Spirit, has made us legally sons of God, and we are part of his family. But he reminds us that we are in his family by adoption so that we might never take it for granted, or forget that if we were left in our natural state we would not have a part in the family of God. It is only by the grace of God that we come into his family. But it is also true that we are born into God's family. Once we have been adopted, it is also true that, because God is God, he not only makes us legally his sons but he makes us actually partake of the divine nature and we are born into his family. We actually share the nature of God! It is an amazing statement! This tie with Jesus is so real that we are seen to be actually one with him, and we share the divine nature. Peter puts it this way: "We have been made partakers of the divine nature," (2 Peter 1:4 KJV). So we are as much a part of God's family as if we had originally been born into it, and we are born into it by the grace of God.
So both of these statements are true. There is nothing more wonderful to remind yourself of, morning by morning, and day by day, than this great fact: If you are a Christian, you are a son of the living God, adopted and born into his family. Because you are his son, God loves you, God protects you, God provides for you, God plans for you, God hears you, God claims you and openly acknowledges you, God chastens and corrects you, and God honors you. All of that is true because you are his son.
We know how we treat our natural children. There is a difference between them and the neighbors' children. Our children are considerably superior, of course. We may love the neighbors' children, they may be delightful children. We have some wonderful children in our neighborhood whom we love and admire, but they are not our children. We have a special relationship with our children. We care for them, we hurt for them, we love and protect them, we plan for them, we watch out for them. We are specially tied with them. That is what this is saying to us. God has a special relationship to us. We are the sons of God turned loose among the sons of men.
It would be helpful, I know, if God would put a little mark on us that would indicate that we are his sons. If we had a little red star on our foreheads, then we could tell all the other sons of God. Or perhaps if we had a special glow. (Sometimes that does show, anyway.) But there is no special mark. Outwardly, there is no distinction; but inwardly, there is a tremendous distinction, and that is what we need to understand. We can't tell by looking at anyone whether he is a son of God or not, though often there is an underlying sense that reveals itself and identifies brothers and sisters in Christ. But there is a vast difference within, and because of that difference, there is a special relationship that God has with us.
Now, the great question in all this is: "If this all depends on my being a son of God, how can I be sure that I am a son?" Paul has been leading up to this question all through this letter. If the thing that is going to make the essential difference in your life (not only now, in the way you behave, but for eternity, in the destiny you are headed for) is whether or not you are a son of God, then the greatest question in life is, "Am I or am I not a son of God?" You can't ask for a more important question than that to settle. Your whole behavior, your happiness as an individual, your ultimate destiny, your whole relationship to the greatness and the glory of God, is all dependent on that question: Are you or are you not a son of God? That is why the Apostle Paul in this passage gives us three very practical tests -- three levels of assurance -- by which we can know whether we are sons or not.
First, Paul says, if you are led by the Spirit of God, you are a son of God. Now, to be led by the Spirit means that you are under the control of a being other than yourself. This, therefore, is a level of proof which arises from our circumstances, from our experiences, from the events and reactions that happen to us, over which we have no deliberate control. Paul is saying that we can learn the answer to this question by observation. This is proof addressed to the mind. You can reason it; you can observe it. You can look around in your life and see if you are being led by the Spirit of God. If there is proof that you are, then you are a son of God.
What are some of these signs? There are certain things that the Scriptures tell us the Spirit of God is going to do when he comes into a life. If he has done them, and you can see that he has, you have immediate assurance that you are a son of God. "Those who are led by the Spirit of God are the sons of God." So let's look at the signs of being led by the Spirit:
I think the most evident sign, at least one of the most important to me and obviously something that doesn't come from man, is that when I read the Scriptures I am taught by the Spirit. He opens our minds to an understanding of the Word of God. He is called the Spirit of truth. Therefore, when he comes into our lives, the first thing he will do is to make the Bible a living Word to us. We see it as truth -- we know it as truth. Our eyes are opened to understand that here at last is reality. This is the work of the Spirit of God.
Have you ever been reading a passage of Scripture when suddenly something just leaped out at you? The passage takes on a new and fresh and glowing meaning. If that has happened, you are being led by the Spirit of God. He is doing his work of opening the truth to your minds and hearts. This, of course, is what Paul refers to in Verse 13: "If by the Spirit you put to death the misdeeds of the body, you will live," (Romans 8:13 NIV). He is talking about our understanding of what the Spirit of God has already done with the flesh within us, how it was crucified with Christ, and how, therefore, we can be freed from it. We can rise up and refuse to obey that flesh because its connection with us has been broken. If you understand that, you are being led by the Spirit of God, and, therefore, you are a son of God.
Some years ago when I was in a city some distance from here, I was rather discouraged, and I opened the Scriptures and read one of Peter's letters. I was so impressed with a statement that he made about Christians. He said, "Remember that you are chosen of God, and precious in his sight," (1 Peter 2:4). It came home to me suddenly that this applied to me. I was chosen of God, and precious in his sight! That kind of an experience is something done by the Spirit of God within us, teaching us the truth. The Spirit also arouses us to pray. Have you ever felt that you just had to pray, that you just had to get away somewhere and have a few moments of quiet? You may not have prayed for several days, but suddenly you can't stand it any longer. You have got to find some time when you can open up and talk to your Father. Now, that is being led of the Spirit of God. It is he who arouses in us the desire to pray. And those who have had these experiences can know by them that they are children of God.
Another thing the Spirit does is awaken a love for the brethren. When you meet somebody and learn they are a Christian do you ever feel a special bond with them right off? Have you ever longed to be with Christians? Sometimes do you get tired of even the closest of friends who are not Christians and long to be with those who are? Do you long to be with brothers and sisters in the family? That is what makes the Body Life service here on Sunday night such a beautiful time, and what brings people in week after week, year after year. The Spirit awakens within us a love for the brethren. John says in his first letter that if you have a love for the brethren it is a sign that you are in Christ (1 John 3:14).
Another sign is that the Spirit makes the world empty, and makes God real. The Spirit directs us and checks us at times. Do you ever feel this? These are signs that we are being led by the Spirit of God. Of course, ultimately, the Spirit produces the fruit of the Spirit in us (Galatians 5:22-23). If we have evidence at all that we are truly loving -- especially when it is hard to be loving -- if we feel love and joy and peace and gentleness and compassion and goodness and faith, then we know these have all been awakened by the Spirit of God. "As many as are led by the Spirit of God, they are the sons of God," (Romans 8:14 KJV). That is one test by which we can know if we are sons of God.
There is another level of assurance of our sonship mentioned in the closing part of Verse 15: "And by him we cry, 'Abba, Father.'" Abba is the Aramaic word for father. Of course, the Greek word is translated "father" here also. So, by means of the Spirit, we are given an emotional response to God in which we are aware of his fatherhood, and our soul cries out within us, "Abba, Father." Abba is a baby's word. I remember years ago hearing this story about Dr. Alan McRae, a great Bible student and Hebrew scholar. Some time after the McRae's baby boy was born, Dr. McRae had to go away for three or four weeks. When he came back, this wife was showing him how the baby had learned to say a few words. When Dr. McRae, this eminent Hebrew scholar, came in, his little son stretched out his arms and said, "Ab-Abba, abba!" Dr. McRae said, "Look, he's speaking Aramaic already!" The closest and most intimate relationship you can have is the awareness that you belong to a father, with a father's arms around you, a father's heart concerned for you, a father's wisdom planning for you, and a father's love protecting and guarding you. If you have ever sensed the fatherhood of God, the brotherhood of Jesus, it is because the Spirit of God has awakened your heart to sense that you belong to the family of God.
I have seen this happen with people in a congregation like this. I have seen tears come to their eyes when something from the Scriptures reminds them of their relationship to God the Father. It can happen when you are driving your car, or sitting with your family, or going through a time of sorrow. Suddenly and unexpectedly, that wonderful sense that you belong to the Father comes, and you cherish that relationship, and your soul cries, "Abba, my Father!" This, by the way, is the word Jesus himself used in the agony of Gethsemane. As he knelt to pray in his hour of anguish, he cried out, "Oh Abba -- my Father!" (Mark 14:36 NIV). Even in his anguish he was aware of that relationship. Verse 16 tells us of still another level of assurance that the Spirit is in us:
The Spirit himself testifies with our spirit that we are God's children. (Romans 8:16 NIV)
This is the deepest level of assurance. Beyond the emotions, beyond the feelings, is a deep conviction that is born of the Spirit of God himself, an underlying awareness that we cannot deny that we are part of God's family. We are the children of God. I think this is the basic revelation to which our emotions respond with the cry, "Abba, Father." That is our love to him, but this is his love to us. It is what Paul refers to in Romans 5 when he speaks of the love of God "which is shed abroad in our hearts by the Spirit of God, the Holy Spirit which is given unto us," (Romans 5:5 KJV).
As I look back on my own life, I can understand how this is true. I think I became a Christian when I was about eleven years old, in a Methodist brush arbor meeting. I responded to the invitation, and, with others, came and knelt down in front and received the Lord. I had a wonderful time of fellowship with the Lord that summer and the next winter, and there were occasions when I just would be overwhelmed with the sense of the nearness and dearness of God. I used to sing hymns until tears would come to my eyes as the meaning of those old words reflected on the relationship that I had with God. Then I used to preach to the cows when I would bring them home. Those cows were a very good audience too; by the way; they never went to sleep on me. But that fall we moved from this town where I had Christian fellowship to a town in Montana that didn't even have a church. Gradually, because of that lack of fellowship, I drifted away from that relationship with God, drifted into all kinds of ugly and shameful things -- habits of thought and activity that I am ashamed of. I even developed some liberal attitudes toward the Scriptures. I didn't believe in the inspiration of the Bible. I argued against it, and during high school and college I was known as a skeptic. But all through those seven years there was a relationship with God I could not deny. Somehow I knew, deep down inside, that I still belonged to him; and there were things I could not do, even though I was tempted. I could not do them because I felt that I had a tie with God. This is that witness of the Spirit. Calvin called it "the testimonial of the Spirit," which we cannot deny and which is especially discernible in times of gross sin and despair. First John 3:20 says, "If our heart condemn us, God is greater than our heart," (1 John 3:20a KJV). He knows all things. There is a witness born of the Spirit which you can't shake, which is there along with the ultimate testimony that we belong with the children of God.
Now, this is where to begin when you get into trouble. Go back to this relationship. Remind yourself of who you are. You can see it in your experience as you look around. You are led by the Spirit of God. You can feel it in your heart. There are times when your emotions are stirred by the Spirit, and you can sense at the level of your spirit that you belong to God. In Verse 17, the apostle goes on to mention an even greater and deeper relationship. I am not going to take time on this verse because it introduces the next section in the passage, but I just want to read Verse 17:
Now if we are children, then we are heirs -- heirs of God and co-heirs with Christ, if indeed we share in his sufferings in order that we may also share in his glory. (Romans 8:17 NIV)
These words introduce the very climax of this epistle. We learn of the glory that is awaiting us and its tie with the sufferings that we go through now. I just bring this in here to show how the apostle has led us along: We started in Adam; we are now, by faith, in Christ; if we are in Christ, we are in the Spirit; if we are in the Spirit, we can walk according to the Spirit; if we are in the Spirit, we are therefore led by the Spirit; and if we are led by the Spirit, we are the sons of God; and If we are the sons of God, we are heirs of God. All that God owns is to be committed to us. That is a staggering, mind-blowing thing, but that is what the apostle writes, and it runs all the way through the Scriptures. There is a thread that runs all the way from Genesis right through Revelation. In subtle and sometimes open ways it is constantly hinting that something fantastic is coming. What God has in mind for this beguiled and driven race of men who are now redeemed by faith in Christ is beyond description! That is what Paul is going to bring before us now, as we consider the heritage that is waiting for us in Jesus Christ.
But all this is for us to remember when we get into trouble. This is not just hope for the future; it is deliverance for the present. If we remember who we are, by an absolute psychological certainty, we will start acting like who we are. When we do, we will find that there is power available to say "No" to the flesh, to say "Yes" to the Spirit, and to walk in a way that glorifies God. Ray Stedman, The Sons of God Among Men (1976)
---
Born Again AND Adopted
Every follower of Jesus has been both born again and adopted into God's family! Rich symbolism is associated with the New Testament teaching about "the adoption as sons." In Roman times 50-60 percent of the population were slaves! Slaves could be bought and sold in the market place. But well-behaved slaves became endeared to their owners and could become adopted sons and daughters. We were once all slaves, dead in trepasses and sins.

The rebirth experience causes us lost sinners ("without God and without hope in this world") to be born into God's family and also we are adopted, so that our membership in the household of faith is dual. We are adopted into the family as adult sons.
My great friend Glenn Miller of the Christian Think Tank notes that God's mercy
"...goes into a prison and unchains guilt prisoners under sentence of death because of their sins. The prisoners are taken out of jail and set free in front of the detention facility. Then, God's grace sends a limousine to the curb, picks up the released sinner. He is now a royal son adopted into the household of the king as an immediate heir of the king's estate!"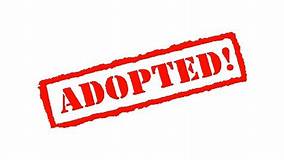 ---
Note from Vine's Dictionary

παλιγγενεσία

(Strong's #3824 — Noun Feminine — palingenesia — pal-ing-ghen-es-ee'-ah )
"new birth" (palin, "again," genesis, "birth"), is used of "spiritual regeneration," Titus 3:5 , involving the communication of a new life, the two operating powers to produce which are "the word of truth," James 1:18; 1 Peter 1:23 , and the Holy Spirit, John 3:5,6; the loutron, "the laver, the washing," is explained in Ephesians 5:26 , "having cleansed it by the washing (loutron) of water with the word."
The new birth and "regeneration" do not represent successive stages in spiritual experience, they refer to the same event but view it in different aspects. The new birth stresses the communication of spiritual life in contrast to antecedent spiritual death; "regeneration" stresses the inception of a new state of things in contrast with the old; hence the connection of the use of the word with its application to Israel, in Matthew 19:28 . Some regard the kai in Titus 3:5as epexegetic, "even;" but, as Scripture marks two distinct yet associated operating powers, there is not sufficient ground for this interpretation. See under EVEN.

In Matthew 19:28 the word is used, in the Lord's discourse, in the wider sense, of the "restoration of all things" ( Acts 3:21 , RV), when, as a result of the second advent of Christ, Jehovah "sets His King upon His holy hill of Zion" (Psalms 2:6 ), and Israel, now in apostasy, is restored to its destined status, in the recognition and under the benign sovereignty of its Messiah. Thereby will be accomplished the deliverance of the world from the power and deception of Satan and from the despotic and anti-christian rulers of the nations. This restitution will not in the coming millennial age be universally a return to the pristine condition of Edenic innocence previous to the Fall, but it will fulfill the establishment of God's covenant with Abraham concerning his descendants, a veritable rebirth of the nation, involving the peace and prosperity of the Gentiles. That the worldwide subjection to the authority of Christ will not mean the entire banishment of evil, is clear from Revelation 20:7,8 . Only in the new heavens and earth, "wherein dwelleth righteousness," will sin and evil be entirely absent.
---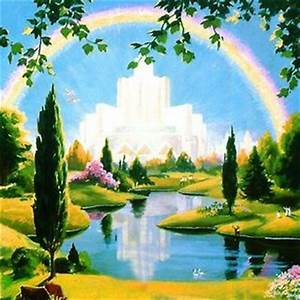 ...Jesus said to His disciples, "Assuredly, I say to you that it is hard for a rich man to enter the kingdom of heaven. And again I say to you, it is easier for a camel to go through the eye of a needle than for a rich man to enter the kingdom of God."

When His disciples heard it, they were greatly astonished, saying, "Who then can be saved?"
But Jesus looked at them and said to them, "With men this is impossible, but with God all things are possible."

Then Peter answered and said to Him, "See, we have left all and followed You. Therefore what shall we have?"

So Jesus said to them, "Assuredly I say to you, that in the regeneration, (palingenesis), when the Son of Man sits on the throne of His glory, you who have followed Me will also sit on twelve thrones, judging the twelve tribes of Israel. And everyone who has left houses or brothers or sisters or father or mother or wife or children or lands, for My name's sake, shall receive a hundredfold, and inherit eternal life. But many who are first will be last, and the last first." (Matthew 19:23-30)
---
September 3, 2019. AZL December 2, 2019.
New Bodies | Water Baptism | Almighty Father | Lambert Dolphin's House | Recent Papers