All Pray
While U.S. Evangelicals embrace this verse for America, it's really a promise to Israel in days of plague, famine and war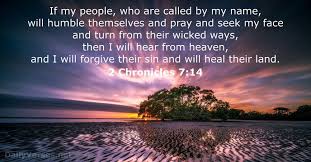 by Joel Rosenberg


JERUSALEM—On Feb. 5, 2021, I wrote a column for ALL ISRAEL NEWS noting that the nation of Israel marked "a terrible milestone" with the death of more than 5,000 Israeli citizens due to the Coronavirus. I urged Israeli leaders to call for a National Day of Prayer and Fasting to ask the Lord to remove this plague and heal our land. Sadly, no one in the Israeli government – then headed by Prime Minister Benjamin Netanyahu – listened to, much less heeded, such advice. Almost a year later, the death toll has now hit 8,303 Israelis.

COVID is once again exploding throughout the country. We are experiencing upwards of 50,000 new cases a day, five times more than the daily records we were setting during the Delta wave. Our new prime minister – Naftali Bennett – last week warned that upwards of 4 million Israelis could be infected with the Omicron variant in this new wave.

"This is a storm that is sweeping the world," Bennett said. Yet Bennett – himself a religious Jewish man – has not chosen to call the nation to prayer and fasting.

Why not? How long will we resist turning as a nation to the God of Israel for help?

My goal here is not to condemn Israeli leaders but to encourage them to recall our biblical history and seek the help of the Almighty. Today, then, we are reprinting my column from last year. It is even more now than it was then.

LET US DO MORE THAN MOURN: A CALL TO NATIONAL PRAYER AND FASTING

Let us weep with those who are weeping, and pray for the Lord to comfort all those who have lost loved ones – and for the quick and full recovery of all Israelis who are still battling COVID-19.

Yet, let us do more than mourn.

I humbly ask the Israeli prime minister, president, and the entire Knesset to publicly call for a National Day of Prayer, based on the promise of 2 Chronicles 7:14. 

In this hopeful passage in the Tanakh (Hebrew Scriptures), the Lord promises King Solomon and the nation of Israel that in times of war, famine, drought, deadly diseases, and other national disasters, they can turn to Him in humble prayer and He will heal them physically and spiritually.

"If My people, who are called by My name, will humble themselves and pray and seek my face and turn from their wicked ways, then I will hear from heaven, and I will forgive their sin and will heal their land," says the Lord.

Is this promise not exactly what Israel needs today?

Remarkably, it is the Lord's response to a specific prayer of Solomon, found in the previous chapter.

The king of Israel was dedicating the newly-built first Holy Temple in Jerusalem, and doing so with prayer, worship, and many sacrifices.

The text tells us that Solomon was full of joy that the people of Israel are with him in worshipping the Lord. 

Yet he was also concerned that one day the people would drift from their love of the Lord and their obedience to the Word of God, and that the Lord would then send disasters upon the people to shake them and remind them to turn back to Him and the Holy Scriptures.

In 2 Chronicles 6 – beginning in verse 24 – we read that Solomon knelt down and prayed:

"If Your people Israel are defeated before an enemy because they have sinned against You, and they return to You and praise Your name, and pray and plead before You in this house, then hear from heaven and forgive the sin of Your people Israel, and bring them back to the land which You have given to them and to their fathers."

Solomon continued: 

"When the heavens are shut up and there is no rain because they have sinned against You, and they pray toward this place and praise Your name, and turn from their sin when You afflict them, then hear in heaven and forgive the sin of Your servants and Your people Israel; indeed, teach them the good way in which they are to walk. And provide rain on Your land, which You have given to Your people as an inheritance. If there is a famine in the land, if there is a plague, if there is blight or mildew, if there is locust or grasshopper, if their enemies besiege them in the land of their cities, whatever plague or whatever sickness there is, whatever prayer or plea is made by anyone or by all Your people Israel, each knowing his own affliction and his own pain, and spreading his hands toward this house, then hear from heaven, Your dwelling place, and forgive, and render to each according to all his ways, whose heart You know—for You alone know the hearts of the sons of mankind—so that they may fear You, to walk in Your ways as long as they live in the land which You have given to our fathers."

In the beginning of chapter 7 (verses 1 to 3), the Lord dramatically responds to the nation.

Now when Solomon had finished praying, fire came down from heaven and consumed the burnt offering and the sacrifices, and the glory of the Lord filled the house. And the priests could not enter the house of the Lord because the glory of the Lord filled the Lord's house. All the sons of Israel, seeing the fire come down and the glory of the Lord upon the house, bowed down on the pavement with their faces to the ground, and they worshiped and gave praise to the Lord, saying, "Certainly He is good, certainly His faithfulness is everlasting."

In verses 12 to 14, the Lord quietly, famously and mercifully speaks to the king in the night.
Then the Lord appeared to Solomon at night and said to him, "I have heard your prayer and have chosen this place for Myself as a house of sacrifice. If I shut up the heavens so that there is no rain, or if I command the locust to devour the land, or if I send a plague among My people, and My people who are called by My name humble themselves, and pray and seek My face, and turn from their wicked ways, then I will hear from heaven, and I will forgive their sin and will heal their land."
Millions of American Evangelicals turn to these scriptures as they seek the Lord to send national revival and a Great Awakening to their country. Yet to be clear: this verse is not a promise to America. 

It's actually a promise to Israel. 

True, 2 Chronicles 7:14 is based on a principle that stated in Jeremiah 18:8 for all nations. 

"If at any time I announce that a nation or kingdom is to be uprooted, torn down and destroyed, and if that nation I warned repents of its evil, then I will relent and not inflict on it the disaster I had planned," said the Lord. 

So, it is not wrong for Evangelicals to pray these verses for their own country.

That said, it is now time for Israeli leaders to call the nation of Israel to read these verses in the Hebrew scriptures and hold a National Day of Prayer. Lockdowns haven't saved us.

The Lord of heaven and earth can.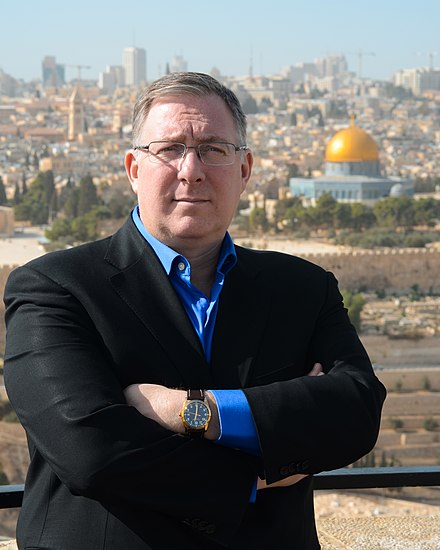 Joel C. Rosenberg | January 16, 2022
Historical Background
The Third King of Israel was Solomon. It was he who built the First Jewish Temple. It was an immense undertaking over seven years. Completed in 953 BC that building was one of the wonders of the ancient world for 367 years. Destroyed on the 9th of Av 586 BC, that event is what motivated Jeremiah to write Lamentations. The population of Jerusalem was probably over a million people at the time. The city was under siege for two years with most able bodied perishing on the ramparts. 
The Temple of Solomon was one of the wonders of the ancient world. The wealth of the temple was astonishing---100,000 talents of gold and 1,000,000 talents of silver. (A talent weighted 75 pounds), From his own private fortune David also gave 3,000 talents of gold and 7,000 talents of high grade silver. This is an enormous quantity of gold and silver by any standard: 100,000 talents of gold = 3750 tons, value today = $45 billion; 1,000,000 talents of silver = 37,500 tons, value today = $10.8 billion. 

In round numbers, the wealth of the first temple was about $56 billion. 3750 tons equals 12 x 2000 x 3750 ounces at $1800 per ounce = $160 billion today. 
Israel is the Template Nation
Bryce Self comments: The same Lord who promised that to Solomon at the Temple's dedication also promised the following at the same time…

2 Chronicles 7:19-22 (NKJV) "But if you turn away and forsake My statutes and My commandments which I have set before you, and go and serve other gods, and worship them, then I will uproot them from My land which I have given them; and this house which I have sanctified for My name I will cast out of My sight, and will make it a proverb and a byword among all peoples. And as for this house, which is exalted, everyone who passes by it will be astonished and say, Why has the LORD done thus to this land and this house?' Then they will answer, 'Because they forsook the LORD God of their fathers, who brought them out of the land of Egypt, and embraced other gods, and worshiped them and served them; therefore He has brought all this calamity on them.' "

And so it has come to pass. Unless or until there is repentance, there cannot be — by God's own conditions — any hearing by Him, or the consequent forgiveness and healing. This is a CONDITIONAL promise, not an absolute one.
Isaiah 1
The vision of Isaiah son of Amoz, which he saw concerning Judah and Jerusalem in the days of Uzziah, Jotham, Ahaz, and Hezekiah, kings of Judah.
Hear, O heavens, and listen, O earth;
   for the Lord has spoken:
I reared children and brought them up,
   but they have rebelled against me. 
The ox knows its owner,
   and the donkey its master's crib;
but Israel does not know,
   my people do not understand. 

Ah, sinful nation,
   people laden with iniquity,
offspring who do evil,
   children who deal corruptly,
who have forsaken the Lord,
   who have despised the Holy One of Israel,
   who are utterly estranged! 

Why do you seek further beatings?
   Why do you continue to rebel?
The whole head is sick,
   and the whole heart faint. 
From the sole of the foot even to the head,
   there is no soundness in it,
but bruises and sores
   and bleeding wounds;
they have not been drained, or bound up,
   or softened with oil. 

Your country lies desolate,
   your cities are burned with fire;
in your very presence
   aliens devour your land;
   it is desolate, as overthrown by foreigners. 
And daughter Zion is left
   like a booth in a vineyard,
like a shelter in a cucumber field,
   like a besieged city. 
If the Lord of hosts
   had not left us a few survivors,
we would have been like Sodom,
   and become like Gomorrah. 

Hear the word of the Lord,
   you rulers of Sodom!
Listen to the teaching of our God,
   you people of Gomorrah! 
What to me is the multitude of your sacrifices?
   says the Lord;
I have had enough of burnt-offerings of rams
   and the fat of fed beasts;
I do not delight in the blood of bulls,
   or of lambs, or of goats. 

When you come to appear before me,
   who asked this from your hand?
   Trample my courts no more; 
bringing offerings is futile;
   incense is an abomination to me.
New moon and sabbath and calling of convocation—
   I cannot endure solemn assemblies with iniquity. 
Your new moons and your appointed festivals
   my soul hates;
they have become a burden to me,
   I am weary of bearing them. 
When you stretch out your hands,
   I will hide my eyes from you;
even though you make many prayers,
   I will not listen;
   your hands are full of blood. 
Wash yourselves; make yourselves clean;
   remove the evil of your doings
   from before my eyes;
cease to do evil, 
   learn to do good;
seek justice,
   rescue the oppressed,
defend the orphan,
   plead for the widow. 

Come now, let us argue it out,
   says the Lord:
though your sins are like scarlet,
   they shall be like snow;
though they are red like crimson,
   they shall become like wool. 
If you are willing and obedient,
   you shall eat the good of the land; 
but if you refuse and rebel,
   you shall be devoured by the sword;
   for the mouth of the Lord has spoken. 

How the faithful city
   has become a whore!
   She that was full of justice,
righteousness lodged in her—
   but now murderers! 
Your silver has become dross,
   your wine is mixed with water. 
Your princes are rebels
   and companions of thieves.
Everyone loves a bribe
   and runs after gifts.
They do not defend the orphan,
   and the widow's cause does not come before them. 

Therefore says the Sovereign, the Lord of hosts, the Mighty One of Israel:
Ah, I will pour out my wrath on my enemies,
   and avenge myself on my foes! 
I will turn my hand against you;
   I will smelt away your dross as with lye
   and remove all your alloy. 
And I will restore your judges as at the first,
   and your counselors as at the beginning.
Afterwards you shall be called the city of righteousness,
   the faithful city. 

Zion shall be redeemed by justice,
   and those in her who repent, by righteousness. 
But rebels and sinners shall be destroyed together,
   and those who forsake the Lord shall be consumed. 
For you shall be ashamed of the oaks
   in which you delighted;
and you shall blush for the gardens
   that you have chosen. 
For you shall be like an oak
   whose leaf withers,
   and like a garden without water. 
The strong shall become like tinder,
   and their work like a spark;
they and their work shall burn together,
with no one to quench them.
The Human Problem
Ray Stedman on Isaiah 1

Prayer in the Upper Room

Then they returned to Jerusalem from the mount called Olivet, 
which is near Jerusalem, a Sabbath day's journey. 
And when they had entered, they went up into the upper room where they were staying: 
Peter, James, John, and Andrew; Philip and Thomas; Bartholomew and Matthew; 
James the son of Alphaeus and Simon the Zealot; and Judas the son of James. 
These all continued with one accord in prayer and supplication, 
with the women and Mary the mother of Jesus, and with His brothers. (Acts 1:12-14) 

Types of Prayer

Jesus Teaches on Prayer
A series of 23 messages by Ray Stedman (1964-1990)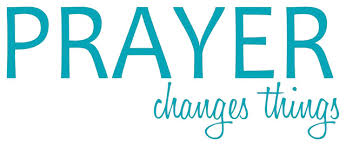 The Prayer Papers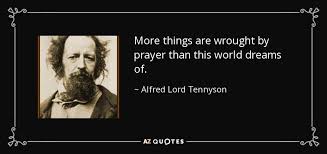 "Be anxious for nothing, but in everything by prayer and supplication, with thanksgiving,
let your requests be made known to God; and the peace of God, which surpasses all understanding, 
will guard your hearts and minds through Christ Jesus. 
(Philippians 2:6,7)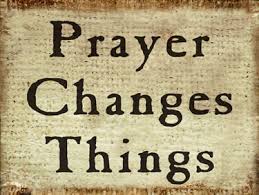 "Finally, brethren, whatever things are true, whatever things are noble, 
whatever things are just, whatever things are pure, whatever things are lovely, 
whatever things are of good report, 
if there is any virtue and if there is anything praiseworthy
—meditate on these things. 
The things which you learned and received and heard and saw in me, 
these do, and the God of peace will be with you."
(Philippians 2:8,9) 

Types of Prayer
Think and Pray Groups

Sound Answers about Prayer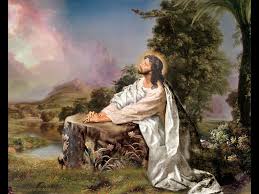 Topics for Discussion 
* Personal Prayer 
* Praying by Proxy for someone you don't know 
* The General Invocation  Prayer
* Telling God what to do 
* Praying in a Committee  
* Subjective Prayer  
* Ineffectual Prayer 
* Prayer by Committee  
* Wishful Prayer 
* "Watch Over Me" Prayers 
* Prosper me, gimme" Prayers 
* Life insurance prayers (just in case) 
* Death bed prayers  
* Fake Repentance 
* Gambling prayers 
* Bless this relationship prayers 
* Vain Repetition  
*  Tibetan Prayer Wheels 
* Hail Mary Prayers 
*  Lady Luck Prayers
* Praying to a Saint 
* Intercession of Saints
Sources: Ray Stedman

Jesus Teaches on Prayer (1964)  
Old Testament Prayer (1980)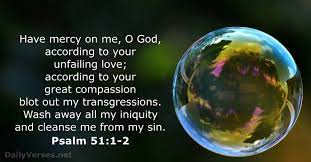 Psalm 51
Prayer for Cleansing and Pardon
To the leader. A Psalm of David, when the prophet Nathan came to him, after he had gone in to Bathsheba.

Have mercy on me, O God,
   according to your steadfast love;
according to your abundant mercy
   blot out my transgressions. 
Wash me thoroughly from my iniquity,
   and cleanse me from my sin. 

For I know my transgressions,
   and my sin is ever before me. 
Against you, you alone, have I sinned,
   and done what is evil in your sight,
so that you are justified in your sentence
   and blameless when you pass judgement. 
Indeed, I was born guilty,
   a sinner when my mother conceived me. 

You desire truth in the inward being;
   therefore teach me wisdom in my secret heart. 
Purge me with hyssop, and I shall be clean;
   wash me, and I shall be whiter than snow. 
Let me hear joy and gladness;
   let the bones that you have crushed rejoice. 
Hide your face from my sins,
   and blot out all my iniquities. 

Create in me a clean heart, O God,
   and put a new and right spirit within me. 
Do not cast me away from your presence,
   and do not take your holy spirit from me. 
Restore to me the joy of your salvation,
   and sustain in me a willing spirit. 

Then I will teach transgressors your ways,
   and sinners will return to you. 
Deliver me from bloodshed, O God,
   O God of my salvation,
   and my tongue will sing aloud of your deliverance. 

O Lord, open my lips,
   and my mouth will declare your praise. 
For you have no delight in sacrifice;
   if I were to give a burnt-offering, you would not be pleased. 
The sacrifice acceptable to God is a broken spirit;
   a broken and contrite heart, O God, you will not despise. 

Do good to Zion in your good pleasure;
   rebuild the walls of Jerusalem, 
then you will delight in right sacrifices,
   in burnt-offerings and whole burnt-offerings;
then bulls will be offered on your altar.


Notes by Lambert Dolphin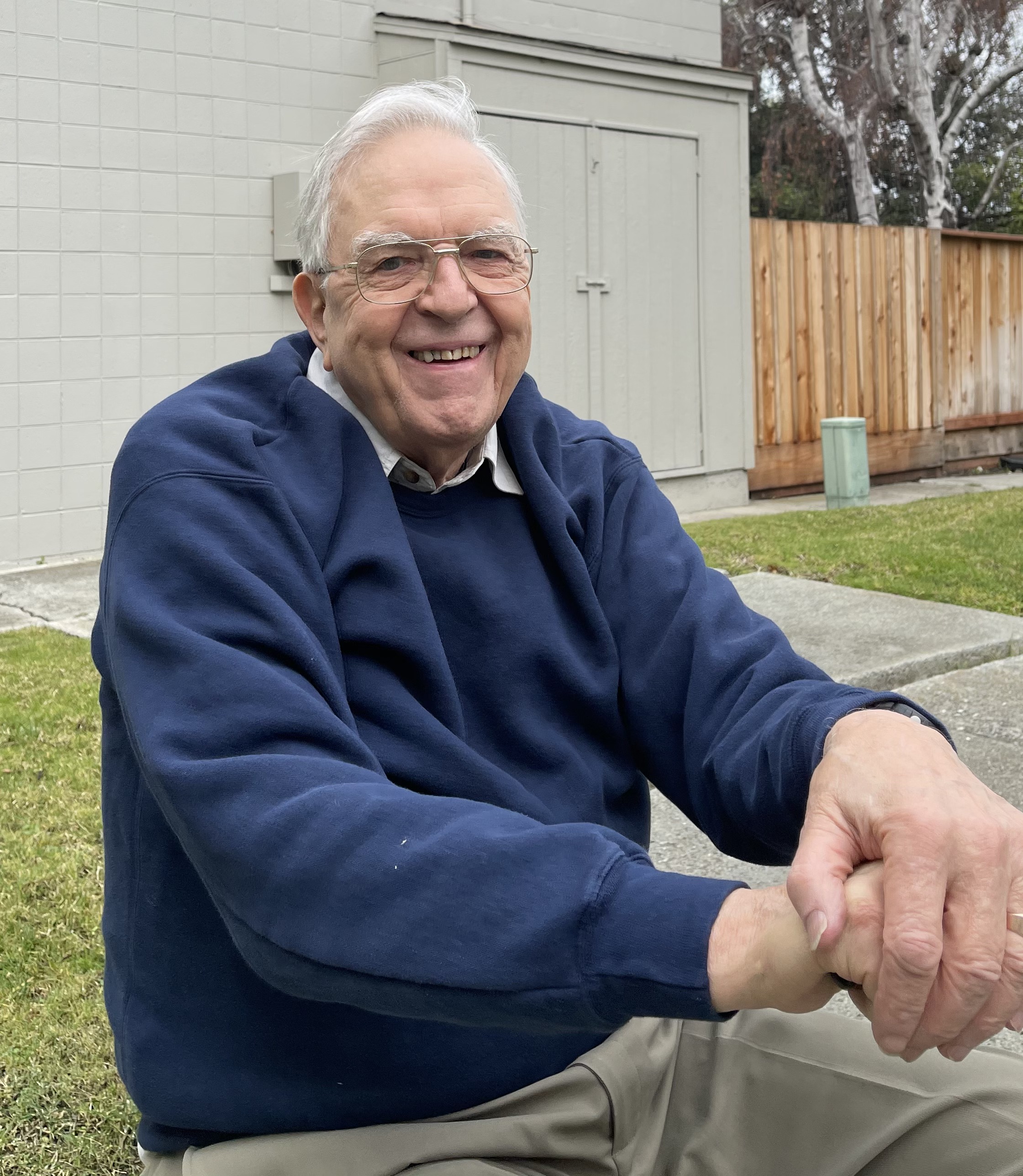 Email is welcome 
Lambert Dolphin's Place
Recent and Recovered Articles
Newsletters Old and New

January 17, 2022