The Beast in the Basement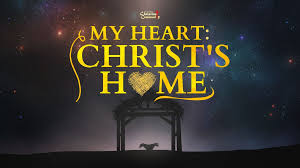 Back nearly 70 years ago a wonderful Presbyterian pastor in California, Robert Boyd Munger, wrote a small booklet, "My Heart Christ's Home" which is still in print and still very good.  The text is online  and a booklet version is inexpensive for handing out to others. 

The story may well be autobiographical. It's about an unmarried man who hears about Jesus and responds. Excited at his new found joy and freedom the writer then invites Jesus to come and live with him and explore various rooms of his house. As the narrative moves along, Jesus visits with the homeowner 1. The Study, 2. The Dining Room, 3. The Living Room, 4. The Workroom, 5. The Rec Room, and, 6. The Hall Closet. As one might guess the hall closet is locked and is emitting a bad odor. 

One room at the time, as Jesus inspects each room He makes excellent suggestions, which the host owner readily agrees to. Finally the owner realizes Jesus is a far better house manager than he. He signs over the title deed of the whole house to Jesus. Jesus, in fact holds the title deed to the entire universe so Bob Munger is right on!

One part of the house is not mentioned: the basement! Probably because most homes in California don't have a basement! Bob Munger, a Californian, probably grew up in a home that had nothing much beneath the poured concrete slab of a typical California home.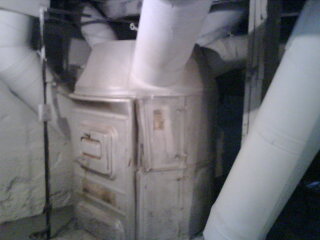 Basements are everywhere in America it seems--that is, if one travels East from California! (I hear basements are uncommon in Texas?) In colder climates, a central heating system furnace (with a coal bin kids can crawl around in) --was best installed in the basement. Bins for potatoes and onions were also often found there. Laundry facilities and plumbing and electric parts were common in cabinets down there. There was usually lots of open floor space for trunks and suitcases, for Christmas decorations, for old clothes and discards (this was before Goodwill stores and curb pickup).
Better basements had a sump pump in the floor to keep water levels down. Most basements were dark and dank and scary to visit even with a five-cell flashlight. Some basements had a string of light fixtures with screw-in bulbs so unused areas could be left dark. Basements sometimes were made into spare bedrooms or game rooms (this was before Man Caves). The kids might play down there with a space heater. Television came later. In Tornado country a storm shelter was part of the basement because an entire house above ground might well be destroyed while the entire house was often totaled. Use your imagination or go visit a real basement.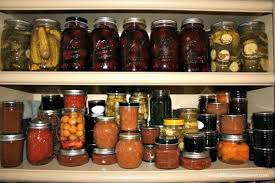 The basement was where home-canned fruit vegetables were stacked on shelves.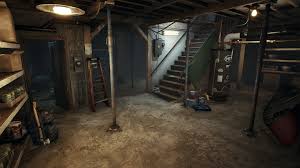 Now comes the legend of the Beast in the Basement. It was dark down there? Who knows what creatures of the night lurked there after the lights were tuned out. Trolls, troglodytes, night hags? You name it. The basement was said to have had secret doors leading to the underworld! (Most kids love ghost stories up to a point).

A wonderful passage in the book of the Revelation records a huge paradigm shift beginning to happen in heaven at the point in time when God the Father hands the title deed of the created universe over to Jesus, the Heir of all things. Not only are people to be made whole by Jesus in the days ahead, nature is also to be restored, healed along with men, women and children! The entire creation is soon to be completely made new.
In the passage below, note that every level of the created order, even sentient beings under the earth, joins in praising Jesus once everyone knows what Jesus is about to accomplish at every level.
And I (John) saw in the right hand of Him who sat on the throne a scroll written inside and on the back, sealed with seven seals. Then I saw a strong angel proclaiming with a loud voice, "Who is worthy to open the scroll and to loose its seals?" And no one in heaven or on the earth or under the earth was able to open the scroll, or to look at it. So I wept much, because no one was found worthy to open and read the scroll, or to look at it. But one of the elders said to me, "Do not weep. Behold, the Lion of the tribe of Judah, the Root of David, has prevailed to open the scroll and to loose its seven seals." And I looked, and behold, in the midst of the throne and of the four living creatures, and in the midst of the elders, stood a Lamb as though it had been slain, having seven horns and seven eyes, which are the seven Spirits of God sent out into all the earth. hen He came and took the scroll out of the right hand of Him who sat on the throne. Now when He had taken the scroll, the four living creatures and the twenty-four elders fell down before the Lamb, each having a harp, and golden bowls full of incense, which are the prayers of the saints. And they sang a new song, saying:

"You are worthy to take the scroll,
And to open its seals;
For You were slain,
And have redeemed us to God by Your blood
Out of every tribe and tongue and people and nation,
And have made us  kings and priests to our God;
And we shall reign on the earth."
Then I looked, and I heard the voice of many angels around the throne, the living creatures, and the elders;
and the number of them was ten thousand times ten thousand, and thousands of thousands, saying with a loud voice:

"Worthy is the Lamb who was slain
To receive power and riches and wisdom,
And strength and honor and glory and blessing!"

And every creature which is
in heaven and
on the earth and
under the earth and
such as are in the sea,
and all that are in them,

I heard saying:

"Blessing and honor and glory and power
Be to Him who sits on the throne,
And to the Lamb, forever and ever!"

Then the four living creatures said, "Amen!"
And the twenty-four elders fell down and worshiped Him who lives forever and ever. (Revelation 5) 
As I revisited Bob Munger's great 1950 booklet; my imagination ran temporarily wild with thoughts about the underworld, and the next life, and the coming Palingenesis of Jesus. I wondered what secrets from the "Dark Side" Jesus would explain to us all when He arrives and takes full charge of everything? What wonders will be made known to us as we see the bankruptcy of today's cultural values, and perceive the mythology of secular science, of popular philosophy, and the empty promises of the present world system.
Thinking about the basements in our lives should introduce you to the levels of awareness in psychology between the conscious the unconscious--the realm of dreams and imagination and of our creative instincts. If you are a "dreamer" and like fairy tales and mythology, you might want to read up on the mythology of the Hero. You too can "boldly go where no man has gone before" down in your basement--as long as Jesus is your leader and your "trailblazer." If you are a shy person hiding in a closet upstairs or in the basement, come on out. How about art, music, poetry, nature walks in the park, to inspire you and lift you spirits? You are perfectly safe exploring if you are "in Christ." I have included six iconic pictures below illustrating my flights of imagination which were triggered when I thought of my personal basement basement!
Step Closer Song, "The Beast in the Basement" written by Larry Reed director of Isaiah, a gospel music group.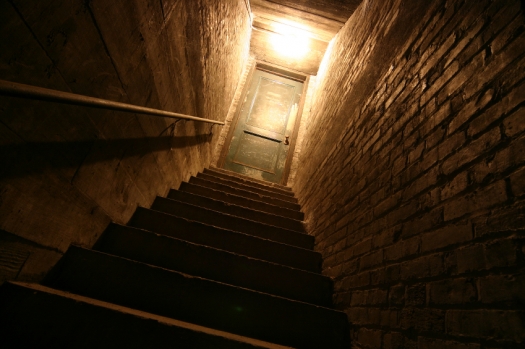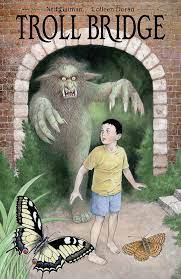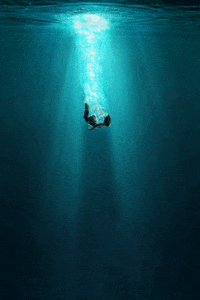 All the Monster Myths you Need to Know (Atlas Obscura)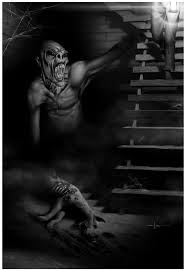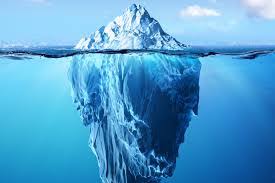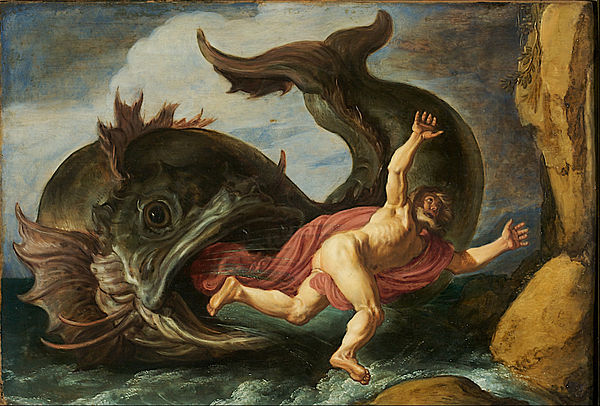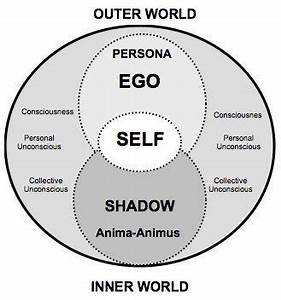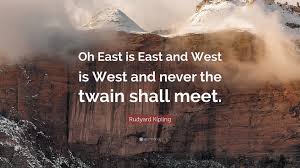 Whatever you do, whoever you are, please give Jesus Christ permission to take over all the rooms in your house--including the basement. Many people I know came to realize they needed Jesus in their lives. So they invited Jesus to enter their lives as a house guest. That is not the same thing as signing over the title deed of the whole estate as the man in Bob Munger's booklet did. God does not usually violate our "free" will even when He knows we are not yet free as we ought to be. He is very patient. We ought to investigate the whole house further and find out what really happened when we were "born again." We ought to move on. Not hanging out with godly friends, not reading and knowing the Bible, and not getting to know Jesus as the Person He really is, are three factors that stunt a Christian's growth on into maturity, into "adult sonship." By all means find a good church or a home group to be part of. Hang out with others who are more mature than you (because they have been on the trail with Jesus longer.) Stay away from the counterfeits--there are many out there. Jesus said He came that we might have life and have it more abundantly. What's holding you back?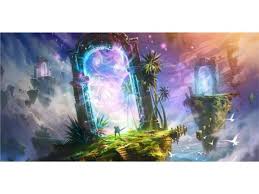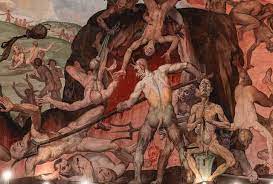 A Caveat: This picture of a person's life and house is simplistic. It's all about the familiar physical world. But the physical world is actually embedded in a vast, unseen, spiritual realm! It has been called the underworld or the dark side of life. See for example, The Great god Self.

We ought to "Keep on the Sunnyside of Life" when we can!
The spiritual realm has both a dark side and a positive aspect, fallen and unfallen angels inhabit the unseen, for instance.


There are portals everywhere in our lives. There can be real spiritual beasts intruding into the basement, or the hall closet, or the bedroom--these but deceiving spirits and "angels of light" which surround us. Followers of Jesus enjoy angelic protection.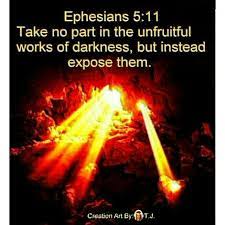 Demons and seducing spirits are everywhere. They are, however, not limited to the basement!
Now the Spirit expressly says that in later times some will depart from the faith by giving heed to deceitful spirits and doctrines of demons, (1 Timothy 4:1)
Ephesians Chapter Six remind us that we live in a spiritual war zone.
Finally, my brethren, be strong in the Lord and in the power of His might. Put on the whole armor of God, that you may be able to stand against the wiles of the devil. For we do not wrestle against flesh and blood, but against principalities, against powers, against the rulers of the darkness of this age, against spiritual hosts of wickedness in the heavenly places. 
Therefore take up the whole armor of God, that you may be able to withstand in the evil day, and having done all, to stand. Stand therefore, having girded your waist with truth, having put on the breastplate of righteousness, and having shod your feet with the preparation of the gospel of peace; above all, taking the shield of faith with which you will be able to quench all the fiery darts of the wicked one. And take the helmet of salvation, and the sword of the Spirit, which is the word of God; praying always with all prayer and supplication in the Spirit, being watchful to this end with all perseverance and supplication for all the saints-- (Ephesians 6:10-18)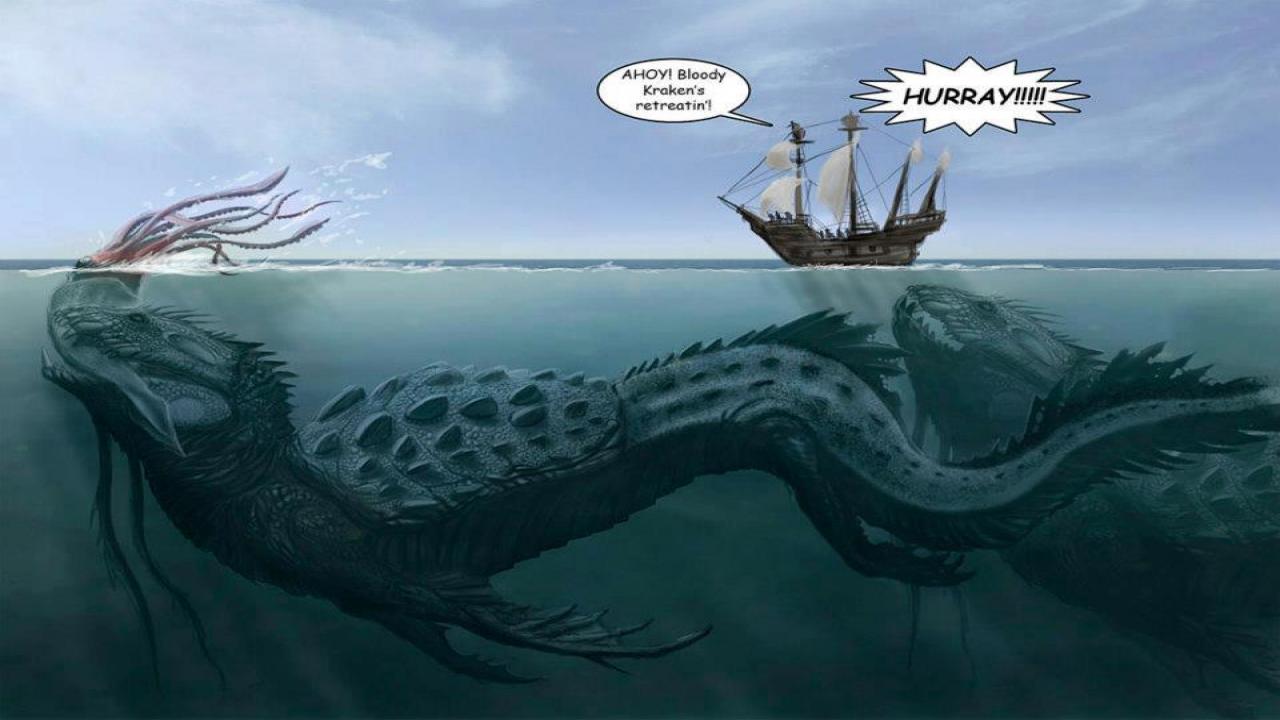 Jesus: Lord of All
One of the names of Jesus is Pantokrator (παντός pantos), i.e. "all" and κράτος, kratos, i.e. "strength," "might," "power".


However, the Most High does not dwell in temples made with hands,
as the prophet says:  'Heaven is My throne,
And earth is My footstool.
What house will you build for Me?
says the LORD,
Or what is the place of My rest? 

Has My hand not made all these things?' (Acts 7:48-50)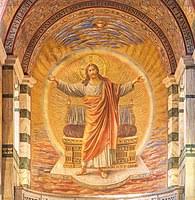 And I heard a loud voice from heaven saying, "Behold, the tabernacle of God is with men, and He will dwell with them, and they shall be His people. God Himself will be with them and be their God. "And God will wipe away every tear from their eyes; there shall be no more death, nor sorrow, nor crying. There shall be no more pain, for the former things have passed away."  Then He who sat on the throne said, "Behold, I make all things new." And He said to me, "Write, for these words are true and faithful."  And He said to me, "It is done! I am the Alpha and the Omega, the Beginning and the End. I will give of the fountain of the water of life freely to him who thirsts. He who overcomes shall inherit all things, and I will be his God and he shall be My son... (Revelation 21:3-7)

But now Christ is risen from the dead, and has become the firstfruits of those who have fallen asleep. For since by man came death, by Man also came the resurrection of the dead. For as in Adam all die, even so in Christ all shall be made alive. But each one in his own order: Christ the firstfruits, afterward those who are Christ's at His coming. Then comes the end, when He delivers the kingdom to God the Father, when He puts an end to all rule and all authority and power. For He must reign till He has put all enemies under His feet. The last enemy that will be destroyed is death. For "He has put all things under His feet." But when He says "all things are put under Him," it is evident that He who put all things under Him is excepted. Now when all things are made subject to Him, then the Son Himself will also be subject to Him who put all things under Him, that God may be all in all." (1 Corinthians 15:20-28)




Isaiah 64
  Oh, that You would rend the heavens! 
That You would come down!
That the mountains might shake at Your presence--
As fire burns brushwood,
As fire causes water to boil--
To make Your name known to Your adversaries,
That the nations may tremble at Your presence! 
When You did awesome things for which we did not look,
You came down,
The mountains shook at Your presence 
For since the beginning of the world
Men  have not heard nor perceived by the ear,
Nor has the eye seen any God besides You,
Who acts for the one who waits for Him.
You meet him who rejoices and does righteousness,
Who remembers You in Your ways.
You are indeed angry, for we have sinned--
In these ways we continue;
And we need to be saved.
 But we are all like an unclean thing,
And all our righteousnesses are like filthy rags;
We all fade as a leaf,
And our iniquities, like the wind,
Have taken us away. 
And there is no one who calls on Your name,
Who stirs himself up to take hold of You;
For You have hidden Your face from us,
And have consumed us because of our iniquities.

 But now, O LORD,
You are our Father;
We are the clay, and You our potter;
And all we are the work of Your hand.
Do not be furious, O LORD,
Nor remember iniquity forever;
Indeed, please look--we all are Your people!
 Your holy cities are a wilderness,
Zion is a wilderness,
Jerusalem a desolation.  
Our holy and beautiful temple,
Where our fathers praised You,
Is burned up with fire;
And all our pleasant things are laid waste.
Will You restrain Yourself because of these things, O LORD?
Will You hold Your peace, and afflict us very severely?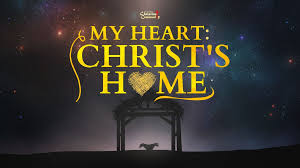 Music

Lambert's Main Library 
Email is welcome: Lambert Dolphin
Archive for Newsletters
Library Annex (new articles since 2018)  

April 24, 2020. June 4, 2020. September 13, 2020. October 25, 2020. March 25, 2022. April 11, 2022.