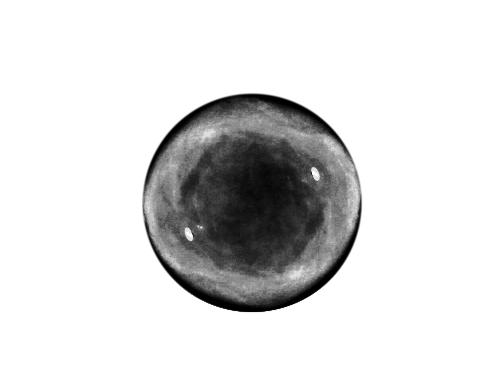 The Dark Bubble
Related Article:

Introduction to Light and Dark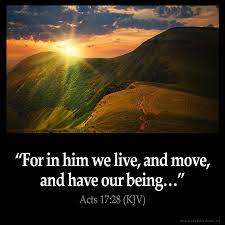 In the parent article, The Speed of Dark, we suggested that our created universe might be a dark bubble surrounded on the "outside" by God Who is Light. The created universe is therefore a kind of Dark Bubble--we are "embedded" as it were--in God.To pursue this further my friend Traci Staples and I collected passages in the Bible referring to darkness and light.

Some passages in the Bible are about moral darkness, other passages refer to physical light. But "God IS Light!" We also both realized that physical light (photons and such) is created light --which is not the same as spiritual light.

The common expression "enlightened" is about man's awareness of God--in a fallen world. But only a few folks are "enlightened"--seeing things as they really are. Hopefully today's notes will be "insightful" to inquiring minds. An older article "What is Light"? may be helpful.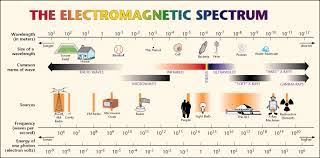 That is, there are two kinds of light in the universe. "Created light" (photons, electromagnetic radiation), and "Living Light" which is spiritual. God Himself is Light, immortal. invisible. But primal light is more real than created light. God is eternal. Created things are perishable, and "shadow like."
In the beginning was the Word, and the Word was with God, and the Word was God. He was in the beginning with God. All things came into being through him, and without him not one thing came into being. What has come into being in him was life, and the life was the light of all people. The light shines in the darkness, and the darkness did not overcome it.
There was a man sent from God, whose name was John. He came as a witness to testify to the light, so that all might believe through him. He himself was not the light, but he came to testify to the light. The true light, which enlightens everyone, was coming into the world. (John 1:1-9)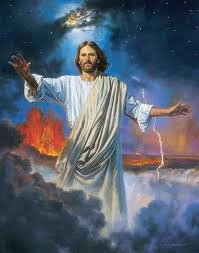 Jesus is called the "Light Bearer" in Hebrews Chapter 1. In addition to being "Light," God is also "Love."
Hell (eternal separation from God), has been called the "Backside of Love."
The letter to the Hebrews says, "Therefore let us be grateful for receiving a kingdom that cannot be shaken, and thus let us offer to God acceptable worship with reverence and awe, for our God is a consuming fire." (Hebrews 12:28, 29)
The same fires which heal, purify and warm the righteous are the consuming, everlasting burnings of Gehenna, (named after GeHinnom, the valley of Hinnom, a garbage dump outside Jerusalem), where beings who refused to become the human persons they were designed to be must finally endure the "backside" of love, which is hell.
Many who never became living persons made new by Jesus are discarded because they have not been willing to become (by their own life-long choices) what their Designer intended them to be. Ray Stedman said, "God saves everything that can possibly be saved. Afterwards He destroys that which can not be saved."
C.S. Lewis wrote,
"God is going to invade this earth in force. But what's the good of saying you're on his side then, when you see the whole natural universe melting away like a dream and something else, something it never entered your head to conceive comes crashing in. Something so beautiful to us and so terrible to others that none of us will have any choice left. This time it will be God without disguise; something so overwhelming that it will strike either irresistible love, or irresistible horror into every creature. It will be too late then to choose your side. There is no use saying you choose to lie down, when it's become impossible to stand up. That will not be the time for choosing; it will be the time when we discover which side we really have chosen, whether we realize it or not. Now, today, in this moment, is our chance to choose the right side. God is holding back to give us that chance. It will not last forever; we must take it or leave it."
From Ray C. Stedman,
The proper attitude of Christians must be one of awe that a Being of such majesty and glory could find a way to dwell eternally with such sin-controlled and sin-injured creatures as us. Since our God is a consuming fire, " we must cry with Isaiah, "Who of us can dwell with the consuming fire? Who of us can dwell with everlasting burning?" (Is 33:14). God's love is just such a fire, it destroys what it cannot purify, but purifies what it cannot destroy. In Jesus we have a relationship that cannot be destroyed (Rom 8:38-39). Our great king is leading us through trials and difficulties in order that we may at last cry with Job, "He knows the way that I take; when he has tried me, I shall come forth as gold" (Job 23:10 KJV). Hebrews IVP Commentary.
In spite of our outward circumstances and the downward spiral of moral, economic, political, and social conditions over the face of the earth, the Good News of the Bible is that evil has already been dethroned and its power over mankind and nature broken. The new creation is as inevitable as springtime's greening and blossoming.
The loving heart of God our Father longs for us to accept his mercy, his forgiveness and mercy. He has gone to infinite lengths to make provision for us in the cosmic sacrifice of the Son of His love.
"For God so loved the world that he gave his only Son, that whoever believes in him should not perish but have eternal life. For God sent the Son into the world, not to condemn the world, but that the world might be saved through him. He who believes in him is not condemned; he who does not believe is condemned already, because he has not believed in the name of the only Son of God. And this is the judgment, that the light has come into the world, and men loved darkness rather than light, because their deeds were evil. For every one who does evil hates the light, and does not come to the light, lest his deeds should be exposed. But he who does what is true comes to the light, that it may be clearly seen that his deeds have been wrought in God." (John 3:16-21)
There is a Dark Side in life which we are steering clear of (pretty much) in this article. It's the realm of the occult, of demons, fallen angels, sorcerers.

Let now the astrologers, the stargazers,
And the monthly prognosticators
Stand up and save you
From what shall come upon you. Behold, they shall be as stubble,
The fire shall burn them;
They shall not deliver themselves
From the power of the flame;
It shall not be a coal to be warmed by,
Nor a fire to sit before!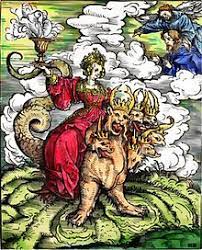 Thus shall they be to you
With whom you have labored,
Your merchants from your youth;
They shall wander each one to his quarter.
No one shall save you." (Isaiah 47:13-15)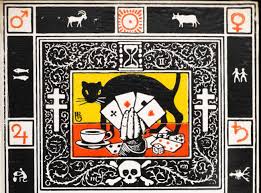 For once you were darkness, but now in the Lord you are light. Live as children of light— for the fruit of the light is found in all that is good and right and true. Try to find out what is pleasing to the Lord. 
Take no part in the unfruitful works of darkness, but instead expose them. 

For it is shameful even to mention what such people do secretly; but everything exposed by the light becomes visible, for everything that becomes visible is light.
Therefore it says,
'Sleeper, awake!
   Rise from the dead,
and Christ will shine on you.'
Be careful then how you live, not as unwise people but as wise, making the most of the time, because the days are evil. (Ephesians 5:8-16)

God is Three Personal. He is revealing more of Himself to us as time moves forward. It is the Second Person who came into the world as the man Christ Jesus to show us what God is like. The New Testament Letter to the Hebrews opens with a majestic statement about Jesus: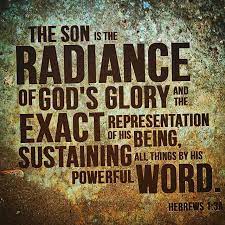 In many and various ways God spoke to our fathers by the prophets, 
but in these last days he has spoken to us by a Son, 
whom he appointed heir of all things, through whom he also created the worlds. 

He is the reflection of God's glory and the exact imprint of God's very being,
and he sustains all things by his powerful word.
When he had made purification for sins,
he sat down at the right hand of the Majesty on high,
having become as much superior to angels as the name he has inherited is more excellent than theirs.

For to which of the angels did God ever say,
'You are my Son;
   today I have begotten you'?
Or again,
'I will be his Father,
   and he will be my Son'? 
And again, when he brings the firstborn into the world, he says,
'Let all God's angels worship him.' 
Of the angels he says,
'He makes his angels winds,
   and his servants flames of fire.' 

But of the Son he says,
'Your throne, O God, is for ever and ever,
   and the righteous sceptre is the sceptre of your kingdom. 
You have loved righteousness and hated wickedness;
therefore God, your God, has anointed you
   with the oil of gladness beyond your companions.' 
And,
'In the beginning, Lord, you founded the earth,
   and the heavens are the work of your hands; 
they will perish, but you remain;
   they will all wear out like clothing; 
like a cloak you will roll them up,
   and like clothing they will be changed.
But you are the same,
   and your years will never end.' 
But to which of the angels has he ever said,
'Sit at my right hand
   until I make your enemies a footstool for your feet'? 
Are not all angels spirits in the divine service, sent to serve for the sake of those who are to inherit salvation?


Through a Glass Darkly
For we know only in part, and we prophesy only in part; but when the complete comes, the partial will come to an end. 
When I was a child, I spoke like a child, I thought like a child, I reasoned like a child; when I became an adult, I put an end to childish ways. 
For now we see in a mirror, dimly, but then we will see face to face.
Now I know only in part; then I will know fully, even as I have been fully known. 
And now faith, hope, and love abide, these three; and the greatest of these is love." (1 Corinthians 13:9-13)
"May you be made strong with all the strength that comes from his glorious power, and may you be prepared to endure everything with patience, while joyfully giving thanks to the Father, who has enabled you to share in the inheritance of the saints in the light. He has rescued us from the power of darkness and transferred us into the kingdom of his beloved Son, in whom we have redemption, the forgiveness of sins.
Jesus is the image of the invisible God, the firstborn of all creation; for in him all things in heaven and on earth were created, things visible and invisible, whether thrones or dominions or rulers or powers—all things have been created through him and for him. He himself is before all things, and in him all things hold together. He is the head of the body, the church; he is the beginning, the firstborn from the dead, so that he might come to have first place in everything. For in him all the fullness of God was pleased to dwell, and through him God was pleased to reconcile to himself all things, whether on earth or in heaven, by making peace through the blood of his cross.
And you who were once estranged and hostile in mind, doing evil deeds, he has now reconciled in his fleshly body through death, so as to present you holy and blameless and irreproachable before him—provided that you continue securely established and steadfast in the faith, without shifting from the hope promised by the gospel that you heard, which has been proclaimed to every creature under heaven. I, Paul, became a servant of this gospel." (Colossians 1:11-23)
The best way to gain a Biblical understand of things is to track down references from Genesis to Revelation. A big dose of "sanctified imagination" helps. Here are four starter verses:
"...God made darkness pavilions round about him, dark waters, and thick clouds of the skies." (2 Samuel 22:12)

"Solomon said, The LORD said that he would dwell in the thick darkness." (1 Kings 8:12)

"Clouds and darkness are round about him: righteousness and judgment are the habitation of his throne." (Psalm 97:2)

"He made darkness his secret place; his pavilion round about him were dark waters and thick clouds of the skies." (Psalm 18:11)

References
Music
All Shook Up --Elvis Presley 1957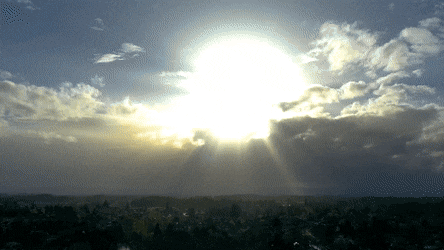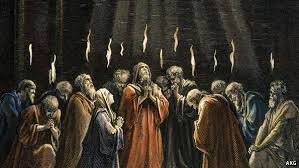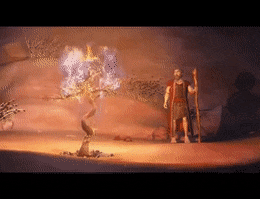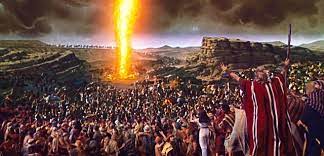 Special thanks to Traci Staples:
Noun: Strong's Number: g2217 Greek: zophos Dark, Darken, Darkly, Darkness: denotes "the gloom of the nether world;" hence, "thick darkness, darkness that may be felt;" it is rendered "darkness" in Hebrews 12:18; 2 Peter 2:4; Jude 1:6; in 2 Peter 2:17, RV, "blackness," AV, "mists;" in Jude 1:13, RV and AV, "blackness."mSee BLACKNESS, B, Nos. 1 and 2, MIST.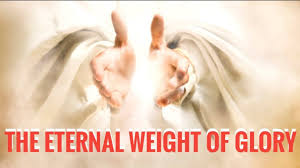 We think of God's glory as brightness or light but we often hear it described in the Bible as a thick cloud. As in 2 Chronicles 5:13,14 when Gods glory filled His temple to where His priest could not even stand to minister. "It came even to pass, as the trumpeters and singers were as one, to make one sound to be heard in praising and thanking the LORD; and when they lifted up their voice with the trumpets and cymbals and instruments of musick, and praised the LORD, saying, For he is good; for his mercy endureth for ever: that then the house was filled with a cloud, even the house of the LORD; So that the priests could not stand to minister by reason of the cloud: for the glory of the LORD had filled the house of God." 

Also we see Paul depicted God's glory as having weight.  2 Corinthians, 4:17,18: "For this slight momentary affliction is preparing us for an eternal weight of glory beyond all measure, because we look not at what can be seen but at what cannot be seen; for what can be seen is temporary, but what cannot be seen is eternal."
Closing Prayer
"...we do not cease to pray for you, and to ask that you may be filled with the knowledge of His will in all wisdom and spiritual understanding;  
that you may walk worthy of the Lord, fully pleasing Him, being fruitful in every good work and increasing in the knowledge of God;  
strengthened with all might, according to His glorious power, for all patience and longsuffering with joy;
giving thanks to the Father who has qualified us to be partakers of the inheritance of the saints in the light.
He has delivered us from the power of darkness and conveyed us into the kingdom of the
Son of His love  in whom we have redemption through His blood, the forgiveness of sins.

He is the image of the invisible God, the firstborn over all creation.
For by Him all things were created that are in heaven and that are on earth, visible and invisible,
whether thrones or dominions or principalities or powers.
All things were created through Him and for
Him. And He is before all things, and in Him all things consist.  
And He is the head of the body, the church, who is the beginning,
the firstborn from the dead, that in all things He may have the preeminence.
 For it pleased the Father that in Him all the fullness should dwell,
and by Him to reconcile all things to Himself, by Him,
whether things on earth or things in heaven,
having made peace through the blood of His cross.

And you, who once were alienated and enemies in your mind by wicked works,
yet now He has reconciled in the body of His flesh through death,
to present you holy, and blameless, and above reproach in His sight—
indeed you continue in the faith, grounded and steadfast,
and are not moved away from the hope of the gospel which you heard,
which was preached to every creature under heaven, of which I, Paul, became a minister.

I now rejoice in my sufferings for you, and fill up in my flesh what is lacking in the afflictions of Christ,
for the sake of His body, which is the church,of which I became a minister
according to the stewardship from God which was given to me for you, to fulfill the word of God,  
the mystery which has been hidden from ages and from generations, but now has been revealed to His saints.  

To them God willed to make known what are the riches of the glory of this mystery among the Gentiles:
which is Christ in you, the hope of glory.
Him we preach, warning every man and teaching every man in all wisdom,
that we may present every man perfect in Christ Jesus.
To this end I also labor, striving according to His working which works in me mightily."
(Ephesians 1:9-29)




January 30, 2022, February 25. 2022.
Email Lambert Dolphin
Lambert Dolphin's Place
Recent Articles