Fear Not!
Therefore we must pay greater attention to what we have heard, so that we do not drift away from it. 2 For if the message declared through angels was valid, and every transgression or disobedience received a just penalty, 3 how can we escape if we neglect so great a salvation? It was declared at first through the Lord, and it was attested to us by those who heard him, 4 while God added his testimony by signs and wonders and various miracles, and by gifts of the Holy Spirit, distributed according to his will.
5 Now God did not subject the coming world, about which we are speaking, to angels. 6But someone has testified somewhere,
'What are human beings that you are mindful of them,
   or mortals, that you care for them? 
7 You have made them for a little while lower than the angels;
   you have crowned them with glory and honour, 
8   subjecting all things under their feet.'
Now in subjecting all things to them, God left nothing outside their control. As it is, we do not yet see everything in subjection to them, 9 but we do see Jesus, who for a little while was made lower than the angels, now crowned with glory and honour because of the suffering of death, so that by the grace of God he might taste death for everyone.
10 It was fitting that God, for whom and through whom all things exist, in bringing many children to glory, should make the pioneer of their salvation perfect through sufferings. 11For the one who sanctifies and those who are sanctified all have one Father. For this reason Jesus is not ashamed to call them brothers and sisters, 12 saying,

'I will proclaim your name to my brothers and sisters,
   in the midst of the congregation I will praise you.' 
13 And again,
'I will put my trust in him.'
And again,
'Here am I and the children whom God has given me.'
14 Since, therefore, the children share flesh and blood, he himself likewise shared the same things, so that through death he might destroy the one who has the power of death, that is, the devil, 15and free those who all their lives were held in slavery by the fear of death. 16 For it is clear that he did not come to help angels, but the descendants of Abraham. 17 Therefore he had to become like his brothers and sisters in every respect, so that he might be a merciful and faithful high priest in the service of God, to make a sacrifice of atonement for the sins of the people. 18 Because he himself was tested by what he suffered, he is able to help those who are being tested. (Hebrews 2)

Do Not Fear to Leave This World
Article by  Greg Morse

Staff writer, desiringGod.org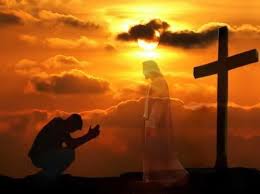 Perhaps you will feel the same discomfort I felt overhearing saints of old speak of death.
"He who does not prepare for death is more than an ordinary fool. He is a madman," began Charles Spurgeon.
"Agreed," said the good Doctor Martyn Lloyd-Jones. Men seem to ignore the plain fact that "the moment you come into this world you are beginning to go out of it."
But this fact need not spell doom and gloom for the Christian, Spurgeon responded. "The best moment of a Christian's life is his last one, because it is the one that is nearest heaven."
"I concur fully," Richard Sibbes chimed in. "Death is not now the death of me, but death will be the death of my misery, the death of my sins; it will be the death of my corruptions. But death will be my birthday in regard of happiness."
"When Christ calls me home," Adoniram Judson added, "I shall go with the gladness of a boy bounding away from school."
"May I also interject?" asked Calvin. "We may positively state that nobody has made any progress in the school of Christ, unless he cheerfully looks forward towards the day of his death, and towards the day of the final resurrection."
"This strikes me as true," said Thomas Brooks. "It is no credit to your heavenly Father for you to be loath to go home."
"And why should we hesitate?" Samuel Bolton questioned. It is the "privilege of saints, that they shall not die until the best time, not until when, if they were but rightly informed, they would desire to die."
"Exactly." For the child of God, "death is the funeral of all our sorrows," reasoned Thomas Watson. "Death will set a true saint out of the gunshot and free him from sin and trouble."
"Indeed," John Bunyan added, "death is but a passage out of a prison into a palace."
As I listened, I overheard the most disquieting questions. "Has this world been so kind to you that you would leave it with regret?" C.S. Lewis posed. "If we really believe that home is elsewhere and that this life is a 'wandering to find home,' why should we not look forward to the arrival?"
"Hear! Hear!" exclaimed William Gurnall. "Let thy hope of heaven master thy fear of death. Why shouldest thou be afraid to die, who hopest to live by dying?"
"I am packed, sealed, and waiting for the post," cried John Newton. "Who would live always in such a world as this?"
Even snippets of their prayers issued a subtle rebuke. I could not help but hear one George Whitefield plead, "Lord, keep me from a sinful and too eager desire after death. I desire not to be impatient. I wish quietly to wait till my blessed change comes."
This proved the final blow. These men anticipated death, viewed an early departure as a "promotion." I lowered my gaze. I rarely think this way, rarely feel this way. Do I really believe in heaven? Do I really love my Lord?
Snuggled in This Life
My squeamishness, flipping through an anthology of Christian quotes, helped me realize that my discipleship has slanted too American, too shortsighted, too this-worldly.
"Are you packed and ready to go?" Well, I was hoping to set sail several decades from now, so —
"Has this world been so kind to you that you would leave it with regret?" Well, I wouldn't give it a ten-star rating, but it certainly hasn't been half that bad (yet). So yeah, maybe —
"Nobody has made any progress in the school of Christ, unless he cheerfully looks forward towards the day of his death, and towards the day of the final resurrection." Well, that's intense.
"It is no credit to your heavenly Father for you to be loath to go home." I see — worthy point. No credit to Jesus either, I imagine.
"These men daily lived awake to the truths I daily profess to believe."
These men daily lived awake to the truths I daily profess to believe; they inhabited them, longing to fly away and be with Christ. Although they loved families, enjoyed things of earth, and did good in this world, they nevertheless were unafraid to dive headfirst into those cold waters of death at the first moment their Master allowed. They believed, with Paul, that "to depart and be with Christ . . . is far better" (Philippians 1:23).
I discovered then just how snuggled by the fireside I had become in this world. A place I too readily felt to be home.
Epitaphs of Exiles
My heart can live too much here, too little there. "My life is hidden with Christ," I must remind myself (Colossians 3:3). As this world seeks to entice my affections to linger in its marketplace, I desire to be more of a heavenly disciple. And if you love Jesus but think too little of the life to come, I know you will agree. Oh, that this might be a true inscription over our graves, and all the more since we live after the coming of Christ, and the down payment of the Spirit:
These all died in faith, not having received the things promised, but having seen them and greeted them from afar, and having acknowledged that they were strangers and exiles on the earth.

For people who speak thus make it clear that they are seeking a homeland. If they had been thinking of that land from which they had gone out, they would have had opportunity to return. But as it is, they desire a better country, that is, a heavenly one. Therefore God is not ashamed to be called their God, for he has prepared for them a city. (Hebrews 11:13–16)
Abraham, by faith, left his home in Mesopotamia, not even knowing where God was leading him (Hebrews 11:8). He lived in the promised land before he could call it home, dwelling there as a foreigner. Isaac and Jacob, heirs with Abraham of God's promise, lived in tents of temporality; their home was not yet (Hebrews 11:9).
"Once God saved them, they refused to unpack their hopes again in this world."
Abraham's eyes were elsewhere. "He was looking forward to the city that has foundations, whose designer and builder is God" (Hebrews 11:10). And he and his sons bore the heavenly insignia in their speech: they acknowledged, to anyone who cared to know, that they would live and die on this earth as exiles and sojourners (Genesis 23:4; 47:9). Once God saved them, they refused to unpack their hopes again in this world. The land far-off — big as God's promise, sure as God's word — held their allegiance. They made it clear that they sought a homeland not built by human hands.
As the world tried to tempt them back, the bait remained on the hook. Better to live in a tent in this world with a heavenly city before them than to dwell in the tottering kingdoms of men. They desired a better country, a heavenly one. And God is not ashamed to be called "the God of Abraham, the God of Isaac, the God of Jacob" (Exodus 3:6). He is not ashamed in the least to be the one they so hoped in, for he has prepared for them a city.
Still at Sea
So, is your mind mainly set on this world or the next?

This world is not our home, precious saint. We are not yet in our element. We fling open the window and send our dove about this earth, finding that it returns to us having found no homeland within this watery grave. But this world will be drained soon enough. The swells of judgment shall intensify and then subside. The new heavens and new earth shall arrive, and our Mighty Dove shall descend with a sword in his mouth for his enemies and an olive branch for us.

Until then, keep waiting, keep hoping, keep acknowledging, keep living in tents, longing for that moment when we can bound away from this world as the Father calls us home.

Greg Morse is a staff writer for desiringGod.org and graduate of Bethlehem College & Seminary. He and his wife, Abigail, live in St. Paul with their son and daughter.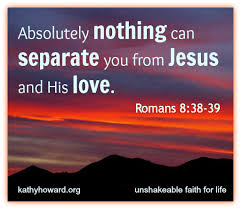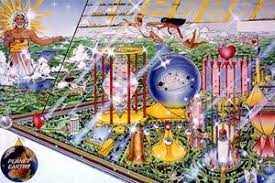 The Seven Churches in New Jerusalem
The Wife of Jehovah, The Bride of Christ
A Wedding Invitation from Jesus
The Return of Jesus (with Bride)
The Last Church Before the Rapture
God is Way More Personal than you Think
The Management of the Universe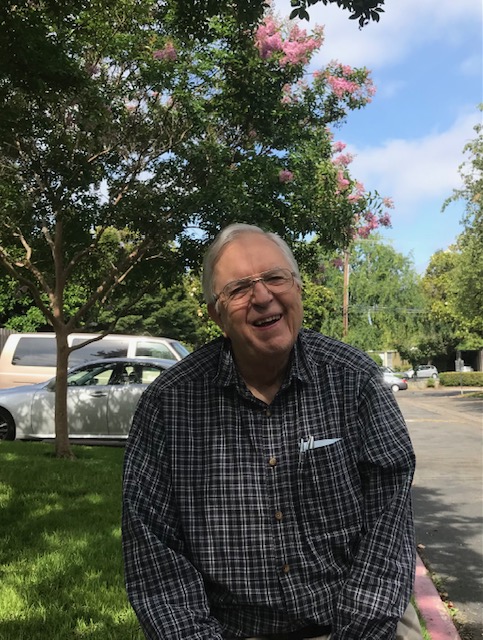 Lambert's Place 
Email is Welcome ambert Dolphin
Archive for Newsletters
Library Annex (since 2018)  
June 17, 2022