Is the Rapture on Hold?

Some day, in the not to distant future a grand wedding is scheduled to take place. This is not to take place in the far distant future as far as you and I are concerned, although it was announced nearly two thousand years ago. The wedding will be private, bride plus invited guests only. In the grand scheme of things residents down on earth will hardly notice.
After this I heard what seemed to be the loud voice of a great multitude in heaven, saying,
'Hallelujah!
Salvation and glory and power to our God, 
  for his judgments are true and just;
he has judged the great whore
   who corrupted the earth with her fornication,
and he has avenged on her the blood of his servants.' 
Once more they said,
'Hallelujah!
The smoke goes up from her for ever and ever.' 
4And the twenty-four elders and the four living creatures fell down and worshipped God who is seated on the throne, saying,
'Amen. Hallelujah!'
And from the throne came a voice saying,
'Praise our God,
   all you his servants,
and all who fear him,
   small and great.' 
Then I heard what seemed to be the voice of a great multitude,
like the sound of many waters and like the sound of mighty thunder-peals, crying out,
'Hallelujah!
For the Lord our God
   the Almighty reigns. 
Let us rejoice and exult
   and give him the glory,

for the marriage of the Lamb has come,
   and his bride has made herself ready; 
to her it has been granted to be clothed
   with fine linen, bright and pure'—
for the fine linen is the righteous deeds of the saints.
And the angel said to me, 'Write this: Blessed are those who are invited to the marriage supper of the Lamb.'
And he said to me, 'These are true words of God.' Then I fell down at his feet to worship him, but he said to me,
'You must not do that! I am a fellow-servant with you and your comrades who hold the testimony of Jesus. 
Worship God! For the testimony of Jesus is the spirit of prophecy.' (Revelation 19:1-9)
Planned by Jesus!
A certain fixed number of men, women, and children will be there. They constitute the Bride.

In a great prayer, the prayer of a Great High Priest, Jesus asked the Father:


John 17
After Jesus had spoken these words, he looked up to heaven and said, 'Father, the hour has come; glorify your Son so that the Son may glorify you, 2 since you have given him authority over all people, to give eternal life to all whom you have given him. 3 And this is eternal life, that they may know you, the only true God, and Jesus Christ whom you have sent. 4 I glorified you on earth by finishing the work that you gave me to do. 5 So now, Father, glorify me in your own presence with the glory that I had in your presence before the world existed.
6 'I have made your name known to those whom you gave me from the world. They were yours, and you gave them to me, and they have kept your word. 7 Now they know that everything you have given me is from you; 8 for the words that you gave to me I have given to them, and they have received them and know in truth that I came from you; and they have believed that you sent me. 9 I am asking on their behalf; I am not asking on behalf of the world, but on behalf of those whom you gave me, because they are yours. 10 All mine are yours, and yours are mine; and I have been glorified in them. 11 And now I am no longer in the world, but they are in the world, and I am coming to you. Holy Father, protect them in your name that you have given me, so that they may be one, as we are one. 12 While I was with them, I protected them in your name that you have given me. I guarded them, and not one of them was lost except the one destined to be lost, so that the scripture might be fulfilled. 13 But now I am coming to you, and I speak these things in the world so that they may have my joy made complete in themselves. 14 I have given them your word, and the world has hated them because they do not belong to the world, just as I do not belong to the world. 15 I am not asking you to take them out of the world, but I ask you to protect them from the evil one. 16 They do not belong to the world, just as I do not belong to the world. 17 Sanctify them in the truth; your word is truth. 18 As you have sent me into the world, so I have sent them into the world. 19 And for their sakes I sanctify myself, so that they also may be sanctified in truth.
20 'I ask not only on behalf of these, but also on behalf of those who will believe in me through their word, 21 that they may all be one. As you, Father, are in me and I am in you, may they also be in us, so that the world may believe that you have sent me. 22 The glory that you have given me I have given them, so that they may be one, as we are one, 23 I in them and you in me, that they may become completely one, so that the world may know that you have sent me and have loved them even as you have loved me. 24 Father, I desire that those also, whom you have given me, may be with me where I am, to see my glory, which you have given me because you loved me before the foundation of the world.
25 'Righteous Father, the world does not know you, but I know you; and these know that you have sent me. 26 I made your name known to them, and I will make it known, so that the love with which you have loved me may be in them, and I in them.'  (John 17)
(Commentary: See The Longest Prayer by Ray Stedman)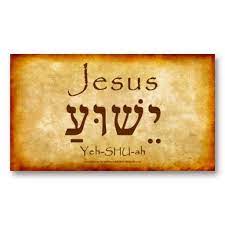 The Bride of Christ is not one individual Jewish woman! Jesus is marrying a bride who is mostly gentile but the Bride includes quite a few Jews. The beginning of the calling out of the Church was at Pentecost, A.D. 30. (The Greek word for this assembly is ekklesia, "called out."). The number of men, women, and children who will compromise the bride-to-be could easily number a thousand million with us white folks being in the minority. Jesus Himself (Yeshua) is very Jewish!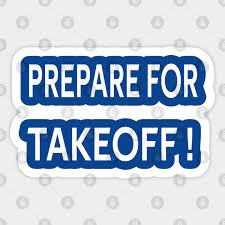 Evidently not many earthlings have any clue about what comes after their death. Earth's present residents are mostly beholden to other gods and and have little desire to know the one true God, or the Savior He has sent. It's no wonder the Apostle Peter telegraphed a wake-up call addressed to the entire age the calling-out would occur:
Beloved, do not be surprised at the fiery ordeal that is taking place among you to test you, as though something strange were happening to you. 
But rejoice in so far as you are sharing Christ's sufferings, so that you may also be glad and shout for joy when his glory is revealed. If you are reviled for the name of Christ, you are blessed, because the spirit of glory, which is the Spirit of God, is resting on you. But let none of you suffer as a murderer, a thief, a criminal, or even as a mischief-maker. Yet if any of you suffers as a Christian, do not consider it a disgrace, but glorify God because you bear this name. 
For the time has come for judgement to begin with the household of God; if it begins with us, what will be the end for those who do not obey the gospel of God? And
'If it is hard for the righteous to be saved,
what will become of the ungodly and the sinners?' 
Therefore, let those suffering in accordance with God's will entrust themselves to a faithful Creator, while continuing to do good." (1 Peter 4:12-19)
The Rapture can not occur until the last elected straggler on the list of the chosen (John 17) has come in. It's also a good idea of the bride-to-be to get ready!
 "If then you were raised with Christ, seek those things which are above, 
where Christ is, sitting at the right hand of God. 
Set your mind on things above, not on things on the earth. 
For you died, and your life is hidden with Christ in God. 
When Christ who is our life appears, 
then you also will appear with Him in glory. 

Therefore put to death your members which are on the earth: 
fornication, uncleanness, passion, evil desire, and covetousness, which is idolatry. 
Because of these things the wrath of God is coming upon the sons of disobedience..." 
(Colossians 3:1-6)
The Revirginized Bride article is about us getting ready.
The Rapture date is written down--a fixed date--on God's calender. It's as sure to actually happen in time as anything under the sun. (Thankfully the Rapture didn't happen in 1931 or I would have been left behind). If God had not chosen some to be saved, all would be lost. That's the cruel reality of the human condition. Neither can we save ourselves, no matter how we try. (My old article, If the Rapture Happened Today, speculates on what it might be like if the Rapture happened today--February 8, 2018!)

As of today, the Rapture seems to be on hold causing distress for those who are ready and waiting to go. Ready or not, Jesus will come for His Bride when it's time. He will "catch up" the Bride to be--the Greek word harpazo is used elsewhere in the New Testament meaning "to snatch away by force."
"But we do not want you to be uninformed, brothers and sisters, about those who have died, so that you may not grieve as others do who have no hope. For since we believe that Jesus died and rose again, even so, through Jesus, God will bring with him those who have died. For this we declare to you by the word of the Lord, that we who are alive, who are left until the coming of the Lord, will by no means precede those who have died. 

For the Lord himself, with a cry of command, with the archangel's call and with the sound of God's trumpet, will descend from heaven, and the dead in Christ will rise first. 

Then we who are alive, who are left, will be caught up in the clouds together with them to meet the Lord in the air; and so we will be with the Lord for ever. Therefore encourage one another with these words." (1 Thessalonians 4:13-18)
Destination New Jerusalem
"But you have come to Mount Zion and to the city of the living God, the heavenly Jerusalem, 
to an innumerable company of angels, 
to God the Judge of all, 
to the spirits of just men made perfect, 
to Jesus the Mediator of the new covenant, 
to the general assembly and church of the firstborn who are registered in heaven, 
and to the blood of sprinkling that speaks better things than that of Abel."

(Hebrews 12:22-24)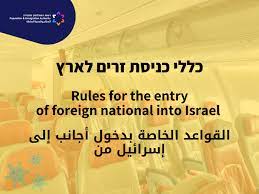 There is one important detail not to be overlooked. We can't go home to be with Jesus dragging along a bunch of personal baggage--let alone our OSN ("old sin nature")--if you still have one. There is an evaluation protocol at the gate into the city (think Ellis Island). The Judgment Seat of Christ is not about sin--all our sin was dealt with in full by Jesus when He died on the Cross. Think of it as your personal lifetime evaluation by Jesus one-on-one. It's a good idea to have passport and visa ready for the Bema! If you've walked with Jesus faithfully, obeyed Him, kept a clean slate, availed yourself of His abundant grace and mercy, you'll clear Immigration without a hitch. The Immigration Office in this case is not for entry into Jerusalem, Israel on a temporary visa, but for permanent into Jerusalem Above and full citizenship there. You are prequalified.

"Tell me, you who desire to be subject to the law, will you not listen to the law? For it is written that Abraham had two sons, one by a slave woman and the other by a free woman. One, the child of the slave, was born according to the flesh; the other, the child of the free woman, was born through the promise. 
Now this is an allegory: these women are two covenants. One woman, in fact, is Hagar, from Mount Sinai, bearing children for slavery. Now Hagar is Mount Sinai in Arabia and corresponds to the present Jerusalem, for she is in slavery with her children. 
But the other woman corresponds to the Jerusalem above; she is free, and she is our mother. For it is written,


'Rejoice, you childless one, you who bear no children,
   burst into song and shout, you who endure no birth pangs;
for the children of the desolate woman are more numerous
   than the children of the one who is married.' 

Now you, my friends, are children of the promise, like Isaac. But just as at that time the child who was born according to the flesh persecuted the child who was born according to the Spirit, so it is now also. But what does the scripture say? 'Drive out the slave and her child; for the child of the slave will not share the inheritance with the child of the free woman.' So then, friends, we are children, not of the slave but of the free woman." (Galatians 4:21-31)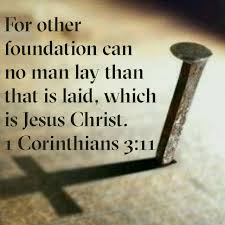 "For we are God's fellow workers (synergos); you are God's field, you are God's building (oikodomē) According to the grace of God which was given to me, as a wise master builder I have laid the foundation, and another builds on it. But let each one take heed how he builds on it. For no other foundation can anyone lay than that which is laid, which is Jesus Christ.  

Now if anyone builds on this foundation with gold, silver, precious stones, wood, hay, straw, each one's work will become clear (phaneros); for the Day will declare it, because it will be revealed (apokalyptō)by fire; and the fire will test each one's work, of what sort it is.  

If anyone's work which he has built on it endures, he will receive a reward. If anyone's work is burned, he will suffer loss; but he himself will be saved, yet so as through fire. 

Do you not know that you are the temple of God and that the Spirit of God dwells in you? If anyone defiles the temple of God, God will destroy him. For the temple of God is holy, which temple you are. 

Let no one deceive himself. If anyone among you seems to be wise in this age, let him become a fool that he may become wise.  

For the wisdom of this world is foolishness with God. For it is written, "He catches the wise in their own craftiness"; and again, "The Lord knows the thoughts of the wise, that they are futile." 

Therefore let no one boast in men. For all things are yours: whether Paul or Apollos or Cephas, or the world or life or death, or things present or things to come—all are yours. And you are Christ's, and Christ is God's." (1 Corinthians 3:9-23)

The Place Prepared
Let not your heart be troubled; you believe in God, believe also in Me. "In My Father's house (oikia) are many mansions (mone) if it were not so, I would have told you. I go to prepare a place for you. " And if I go and prepare a place for you, I will come again and receive you to Myself; that where I am, there you may be also." (John 14:1-3)
Set Your Sights Above
If then you were raised with Christ, seek those things which are above, where Christ is, sitting at the right hand of God. Set your mind on things above, not on things on the earth. For you died, and your life is hidden with Christ in God. When Christ who is our life appears, then you also will appear with Him in glory. (Colossians 3:1-3)
By the way, Jesus Christ is hidden away in the world right now, in His glorious church. The true church (not the counterfeit) is His Body, His home within those men, women and children who know Him now. Please don't be left behind!

And even if our gospel is veiled, it is veiled to those who are perishing. 
In their case the god of this world has blinded the minds of the unbelievers,
to keep them from seeing the light of the gospel of the glory of Christ, who is the image of God. 

For we do not proclaim ourselves;
we proclaim Jesus Christ as Lord and ourselves as your slaves for Jesus' sake. 
For it is the God who said, 'Let light shine out of darkness',
who has shone in our hearts to give the light of the knowledge of the glory of God in the face of Jesus Christ.

But we have this treasure in clay jars,
so that it may be made clear that this extraordinary power belongs to God and does not come from us. 

We are afflicted in every way, but not crushed; perplexed,
but not driven to despair; persecuted, but not forsaken;
struck down, but not destroyed;
always carrying in the body the death of Jesus,
so that the life of Jesus may also be made visible in our bodies. 
For while we live, we are always being given up to death for Jesus' sake,
so that the life of Jesus may be made visible in our mortal flesh. 
So death is at work in us, but life in you. (2 Corinthians 4:3-12)

Homework
Horizontal and Vertical Salvation
The Great Uncovering 
The Last One Percent
The Story of Two Sisters
Jerusalem: An Adulterous Woman 


The Excluded Ones 
Living Stones
Music

Lambert Dolphin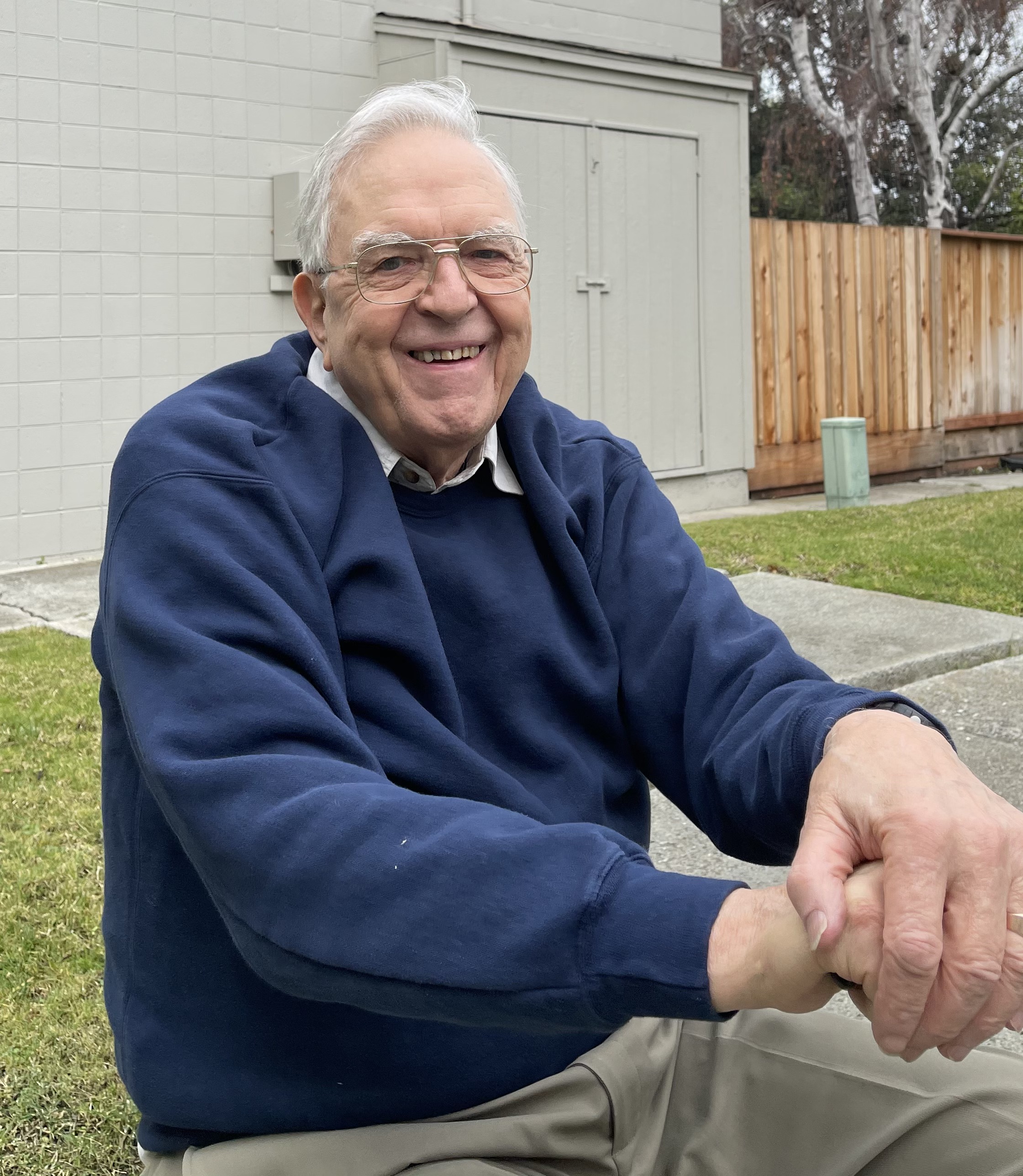 Email is welcome 
Lambert Dolphin's Place
Recent and Recovered Articles
Newsletters Old and New

February 8, 2022