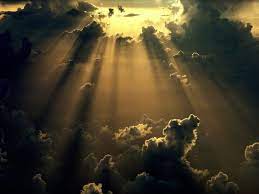 The Called Out
καλέω 
(Strong's #2564 — Verb — kaleo — kal-eh'-o )

derived from the root kal---, whence English "call" and "clamor," is used (a)
with a personal object, "to call anyone, invite, summon," e.g., Matthew 20:8;
it is used particularly of the Divine call to partake of the blessings of redemption,
e.g., Romans 8:30; 1 Corinthians 1:9; 1 Thessalonians 2:12; Hebrews 9:15.
ἐκκλησία 

(Strong's #1577 — Noun Feminine — ekklesia — ek-klay-see'-ah)

from ek, "out of," and klesis, "a calling" (kaleo, "to call"), was used among the Greeks of a body of citizens
"gathered" to discuss the affairs of state,  Acts 19:39. In the Septuagint it is used to designate the "gathering" of Israel,
summoned for any definite purpose, or a "gathering" regarded as representative of the whole nation. In Acts 7:38 it is used of Israel;
in 19:32,41, of a riotous mob. It has two applications to companies of Christians,
(a) to the whole company of the redeemed throughout the present era, the company of which Christ said,
"I will build My Church,"  Matthew 16:18,
and which is further described as "the Church which is His Body," Ephesians 1:22; 5:23,
(b) in the singular number (e.g., Matthew 18:17 , RV marg., "congregation"), to a company consisting of professed believers,
e.g., Acts 20:28; 1 Corinthians 1:2; Galatians 1:13; 1 Thessalonians 1:1; 2 Thessalonians 1:1; 1 Timothy 3:5, and in the plural, with reference to churches in a district.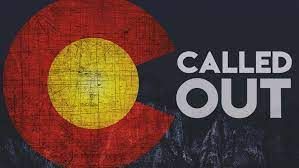 In Christ we have redemption through His blood, the forgiveness of sins,
according to the riches of His grace which He made to abound toward us in all wisdom and prudence,  
having made known to us the mystery of His will, according to His good pleasure which He purposed in Himself,  
that in the dispensation of the fullness of the times He might gather together in one all things in Christ,
both which are in heaven and which are on earth—in Him.  

In Him also we have obtained an inheritance,
being predestined according to the purpose of Him
who works all things according to the counsel of His will, 
that we who first trusted in Christshould be to the praise of His glory.
 In Him you also trusted, after you heard the word of truth, the gospel of your salvation;
in whom also, having believed, you were sealed with the Holy Spirit of promise,  
who is the guarantee of our inheritance until the redemption of the purchased possession, to the praise of His glory.
(Ephesians 1:7-14)

A Change of Administrations

At the present time, and since Creation, God has been in charge of the government of the world through a host of angels, a kind of "divine council." This can be seen in the oldest book of the Bible, the book of Job. The fallen high angel we know as Satan is a "member of the board." This high council is populated by a great many angels, great and small. Examples of the role of angels in human affairs can be seen in Daniel Chapters 8-11. The Divine Council seems to have been part of the original plan for the government of the cosmos even before the Fall of the angels and the subsequent Fall of man. God was always in complete control as Lord of lords and King of kings, and the council was never a democratic body ruling by voting or mutual consent.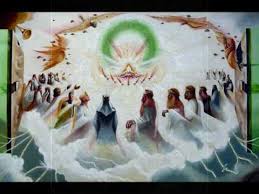 The divine council seems to have remained largely intact down through history. From time to time, Jesus, the CEO, has made major changes by changing the job assignments of the various archangels, angels, and ministering spirits on the council. These changes show up in the rise and fall of nations and as discontinuities in the flow of history. 

The whole time since the universe was created, the fallen archangel Satan has conspired to pull off a successful coups on earth. Radical changes took place after the resurrection and ascension of Jesus, as far as the manner by which God would phase out the old divine council and restore man to his original role. 

Ray Stedman describes things to come in his commentary of Hebrews, 
It is not to angels that he has subjected the world to come, about which we are speaking. But there is a place where someone has testified: "What is man that you are mindful of him, the son of man that you care for him? You made him a little lower than the angels; you crowned him with glory and honor and put everything under his feet." In putting everything under him, God left nothing that is not subject to him. Yet at present we do not see everything subject to him. But we see Jesus, who was made a little lower than the angels, now crowned with glory and honor because he suffered death, so that by the grace of God he might taste death for everyone. 
Still thinking of the supremacy of the Son over angels, our author, in 2:5-9, approaches the theme from a different view. In chapter 1 the deity of Jesus was primarily in the foreground; in chapter 2 his perfect humanity means that he is the superior of every angelic being. Verse 5 carries forward the subject of verse 4, It is not to angels that he [God] has subjected the world to come, about which we are speaking.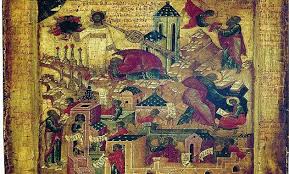 Some fascinating themes are introduced by this observation. It raises immediately the question, What is meant by the world to come? It can mean (1) life after death, (2) the future kingdom of Christ on earth (the millennium) or (3) the new heavens and the new earth. Since almost nothing is said in Hebrews about life after death (9:27), (1) can be dismissed without further development for it is obviously not what he refers to in the phrase about which we are speaking. That limiting phrase probably looks back to 1:11-12 which emphasizes the changes which the material creation will experience. Paul, in Ephesians 2:7, speaks of "coming ages," indicating that at least two more ages lie ahead. The two which Scripture continually name are the restored Davidic kingdom (the millennium) and the new heavens and the new earth. In several places Scripture describes the new heavens and earth as lasting forever, intimating it would be the last age yet to come. But the word world (Gk: oikoumene) in 2:5 refers not to the cosmos, but to the inhabited earth, and this would strongly suggest the writer has in mind (2), the kingdom of Christ on earth. Hughes calls the world to come, "the age of the Messiah in which the messianic promises and prophecies of old find their fulfillment" (1977:82). It is surely to this that Jesus refers in Matthew 19:28, "Truly, I say to you, in the new world [palingenesia, 'restoration'], when the Son of man shall sit on his glorious throne, you who have followed me will also sit on twelve thrones, judging the twelve tribes of Israel" (RSV). Several passages in Hebrews (6:5 and 12:22-24) suggest that this kingdom is in some sense already available to those who live by faith. Perhaps, we should see this new age to come as spiritually arrived, yet physically still to come.

A reference to the new heavens and new earth seems unlikely in view of the mention of judgment in Matthew 19:28, for sin will have no place in the new creation. Also Israel will not play a distinctive role among the nations, for then "the kingdoms of this world are become the kingdoms of our Lord, and of his Christ; and he shall reign for ever and ever" (Revelation 11:15 KJV).

If, as the writer claims, the world to come has not been subjected to angels, it raises the possibility that the present age is subject to angelic governance. F. F. Bruce supports this view, citing the LXX rendering of Deuteronomy 32:8:

When the Most High gave to the nations their inheritance 
When he separated the children of men,
He set the bounds of the peoples
According to the number of the angels of God.
He further quotes Daniel 10:20, which names angelic beings as "the prince of Persia" and "the prince of Greece," and Daniel 10:21 and 12:1 speak of Michael as "the great prince" who champions the people of Israel (1964:33). This concept would explain why the fallen angel called Satan is referred to as "the god of this world" and is permitted his control until the Lord returns and the new age begins and the curse is lifted from nature. Then, too, the devil will be bound and cast into a bottomless pit for a thousand years (Revelation 20:2-3).

This background serves to give special meaning to the quotation from Psalm 8 which the writer of Hebrews now invokes. His vague reference to his source (Gk: "Someone somewhere has testified") is not due to uncertainty but to a desire to stress Scripture as speaking, not a mere human author (Bruce, Kistemaker and Hughes). David's psalm is a wondering reaction to the majesty of the night sky as it reveals the power and wisdom of God and forces the question, What part do puny human beings play in such a universe? The answer is that we were made a little lower than the angels, but then crowned with glory and honor, and everything has been put under our feet. This is a direct reference to Genesis 1:26:

Then God said, "Let us make man in our image, in our likeness, and let them rule over the fish of the sea and the birds of the air, over the livestock, over all the earth, and over all the creatures that move along the ground."
Here is glory and honor (made in the image and likeness of God) and authority and power (ruling over all the earth). Some commentators take the made a little lower than the angels in a temporal sense, "made for a little while," to imply that human existence in this space-time continuum is only for a brief lifetime, and then we are freed to live the life of eternity. Whichever way the phrase is read, it is clear that our intended destiny was one of power and authority over all the conditions and life of earth. If this was our commission from the moment of creation, what light it sheds on our responsibility to care for this planet and its creatures! We were not given dominion so the earth and the animals should serve us; rather, we are given authority to develop them to the fullest extent intended by the fruitful mind of the Creator. We are to serve them by thorough knowledge and loving care, in the form of servant-leadership which the Lord himself manifested when he came.

Yet, says this writer in what must be the understatement of the ages, we do not see everything subject to him. No, there are many things fallen humans cannot control: the weather, the seasons, the instincts of animals, the tides, our own passions, international events, natural disasters, and on and on. The increasing pollution of the planet, the spread of famines and wars, the toll taken by drugs, accidents and disease, all tell the story of a lost destiny.

But almost with a shout the author cries, But we see Jesus! He is the last hope of a dying race. And that hope lies both in his deity and his humanity. He alone, as a human being, managed to fulfill what was intended for us from the beginning. When we read the Gospels, we are forced to ask, Who is this man who stills the winds and the waves with a single word; who multiplies food at will; who walks on the waves; who summons fish to bring up coins at his command; who dismisses disease with a touch; and calls the dead back to life? Who is he? He is the Last Adam, living and acting as God intended us to act when he made us in the beginning. It was the First Adam who plunged the race into bondage and limitation; it is the Last who sets us free in soul and spirit, so that we may now learn how to live in the ages to come when the resurrection gives us back a body fit for the conditions of that life.

The writer traces in terse phrases the steps Jesus took to solve forever the problem of human sin. (1) He was made a little lower than the angels. There is the whole wonder of the Incarnation; in John's phrasing, "the Word became flesh and lived for a while among us." Then (2) because he suffered death, he was (3) crowned with glory and honor and thus he achieved as a human being the position intended for us in the beginning: the being who was to be closest to God, higher than any angel, and in authority over all things! Then, lest we should forget the cost, the writer adds (4) so that by the grace of God he might taste death for everyone. To taste death does not simply mean to die, but to experience death in its full horror and humiliation. He comes under the penalty of sin in order that he might remove it. The emphasis here is that what Jesus did through his death and exaltation was for everyone. Salvation is now open to all; no one who comes to Jesus will ever be refused. His death was for everyone in the sense that everyone was thereby rendered savable.

Ever since the death of Jesus the way to glory has always included a death which leads to life. Some forms of media-evangelism have presented the Christian life as the way to fulfillment of great possibilities without also making clear that it includes a death to self-indulgence and learning obedience. We dare not extol the incredible benefits of the Christian life without reminding ourselves that they will also lead us to a cross.

To whom, then, is the world to come subject? Not to angels, that is clear. It is to be subject to the human race---to the human race as God intended us to be, redeemed and restored through sharing the life of the Man in glory, seated at the right hand of God. (Ray Stedman, Hebrews IVP Commentary)

The Captain of our Salvation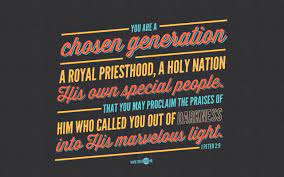 For it was fitting for Him, for whom are all things and by whom are all things, in bringing many sons to glory, to make the captain of their salvation perfect through sufferings.  For both He who sanctifies and those who are being sanctified are all of one, for which reason He is not ashamed to call them brethren, saying:

"I will declare Your name to My brethren;
In the midst of the assembly (ekklesia) I will sing praise to You."
 And again:

"I will put My trust in Him."
And again:

"Here am I and the children whom God has given Me."

 Inasmuch then as the children have partaken of flesh and blood, He Himself likewise shared in the same, that through death He might destroy him who had the power of death, that is, the devil,  and release those who through fear of death were all their lifetime subject to bondage. For indeed He does not give aid to angels, but He does give aid to the seed of Abraham.  Therefore, in all things He had to be made like His brethren, that He might be a merciful and faithful High Priest in things pertaining to God, to make propitiation for the sins of the people. For in that He Himself has suffered, being tempted, He is able to aid those who are tempted. (Hebrews 2:10-18)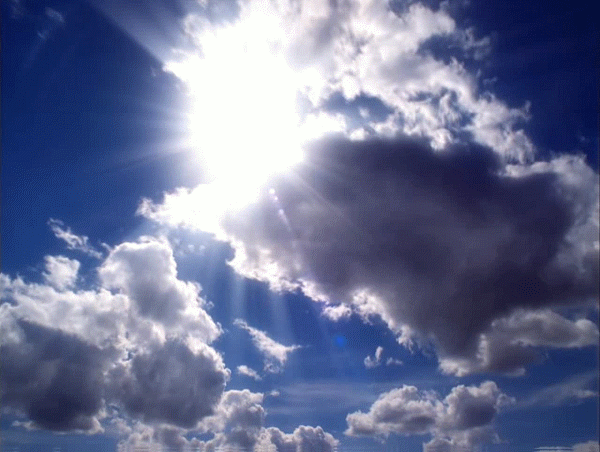 A couple of thousand years ago an obscure teacher in Israel announced to his disciples that he would build his assembly, his church, his ekklesia. He was not talking about a synagogue, a fraternal order, or a major corporation--so his announcement must have sounded incongruous to his students. Yet they readily followed him to their deaths and became martyrs to his cause in the decades after their teacher departed. 
Fast forward two thousand years: Is there any evidence that what Jesus had announced He would do would ever come to pass?

One huge world wide very rich institution has long claimed that the Apostle Peter was commissioned to be the first head of that body. But Peter was killed in Rome about 30 years later along with the Apostle Paul, and no church entity or building would appear on earth until nearly 300 years after Peter and Paul were executed. Nevertheless, thousands of ordinary people in the Roman Empire became followers of Jesus in the first three centuries, and obviously many more down to today. No one man-made institution in the world can claim to be the church Jesus is building!
When Jesus came into the region of Caesarea Philippi, He asked His disciples, saying, "Who do men say that I, the Son of Man, am?"

So they said, "Some say John the Baptist, some Elijah, and others Jeremiah or one of the prophets."

He said to them, "But who do you say that I am?"
Simon Peter answered and said, "You are the Christ, the Son of the living God."

Jesus answered and said to him, "Blessed are you, Simon Bar-Jonah, for flesh and blood has not revealed this to you, but My Father who is in heaven. And I also say to you that you are Peter, (Petros)  and on this rock (petra) I will build My church, and the gates of Hades shall not prevail against it. And I will give you the keys of the kingdom of heaven, and whatever you bind on earth will be bound in heaven, and whatever you loose on earth will be loosed in heaven."

Then He commanded His disciples that they should tell no one that He was Jesus the Christ. (Matthew 16:13-20)
This passage has been debated and analyzed for centuries! It seems reasonable that there is indeed a play on words here between the Greek words Petros and petra. This position is well known.

The likely meaning of "the keys of the kingdom of heaven" is more subtle. The keys are evidently not a reference to temporal power and authority. They are keys to what Jesus would do, in the invisible realm, for 2000 years ("the heavenlies"). Jesus is obviously alive and well now, seated at the right-hand of God. Could it be that the true church has really been "under construction" silently and invisibly all this time? Yes, surely! Is it possible Jesus said what He meant and meant what He said? 

Yes, Jesus has in fact been building a glorious invisible cathedral of people to be unveiled at the end of the age. The Administrative task of managing His entire church has been no problem for Jesus. We just can't correlate very well the present workings of God behind the scenes with unfolding events in history. When Jesus takes the wraps off the finished product everyone will see. The true church will number perhaps one or two billion men, women and children, all with glorious new, immortal bodies, "A glorious church without spot or wrinkle."

Note: Two churches are described in the New Testament. One is a virgin bethrothed to Jesus, the other a harlot, made up of the Left Behind who think they are Christians but have never been regenerated ("born again"). The called-out ones have responded to Jesus in every generation and are being built into the glorious church described here. The true church will be fully operative during the coming tribulation period--from New Jerusalem. Her gifts and calling of the true church could be glimpsed here and there in local churches during the last two millennia, but soon she will be fully revealed at the Second Advent of Jesus. See False Religion.

Extra Credit

The Coming Consummation of the Ages
From Ray Stedman:
Today, in the first chapter of Ephesians, we will be examining a great question with which men continually wrestle in our day, as they have all through history: The question of whether or not there is a purpose in the universe. Do the events of history make any sense? Is the record of human events -- with its concatenation of tragedy and happiness and misery and heartache and joy -- to any real effect, is it moving toward any one goal?
Or is life, as Shakespeare had Hamlet describe it, "a tale told by an idiot, full of sound and fury, signifying nothing"? There are many people today who say that is a true description. They agree with Hamlet. There are many voices saying that there is no purpose for the universe, and they are respected voices. Many historians, scientists, and others, looking at life around us, at the human story, say that no plan is evident, no purpose discernible, through all the strange mixture of history. I was reading the commentary on the Bible by William Barclay this week. He cites several English voices in this respect: Oscar Wilde, in one of his epigrams, said, "You give the criminal calendar of Europe to your children under the name of history." That is all he could see in history, a criminal calendar. G. N. Clark, in his inaugural lecture as president of Cambridge University, said, "There is no secret and no plan in history to be discovered. I do not believe that any future consummation could make any sense of all the irrationalities of preceding ages. If it could not explain them, still less could it justify them." And in the introduction to his A History of Europe, H. A. L. Fisher writes, "One intellectual excitement has been denied me. Men wiser and more learned than I have discovered in history a plot, a rhythm, a predetermined pattern. But these harmonies are concealed from me. I can see only one emergency following another, as wave follows upon wave, only one great fact with respect to which, since it is unique, there can be no generalization, only one safe rule for the historian -- that he should recognize in the development of human destiny the play of the contingent and the unforeseen." And Andre Maurois said, "The universe is indifferent. Who created it? Why are we here upon this puny mud heap, spinning in infinite space? I have not the slightest idea, and I am quite convinced that no one else has the least idea."
Well, that is a common view in our day, but the Apostle Paul disagrees emphatically! We are examining his great statement in Chapter 1, from Verse 3 to Verse 14, in which he gathers up a tremendous array of facts which disprove that view. This statement cuts right across the thinking of the men in Paul's day and of the leaders of thought in our day. We have already investigated some of this. Remember that we found the answer to the search for personal meaning and identity in what Paul says about the work of the Father, i.e., as far as Christians are concerned, "he chose us in Christ before the foundation of the world," (Ephesians 1:4). What does it do for your sense of worth to remind yourself that that is true of you, if you believe in and know Jesus Christ? You were chosen in him before the foundation of the world! And further, when we learn that the Father "destined us to be his sons" (Ephesians 1:5 RSV), foreordained it, brought it to pass in the course of events that we should be his children, members of his family, it gives us immediately a sense of identity. We know who we are, how we got here, to whom we belong. We are part of a family, God's family.
Then last week we found, in the work of the Son, the answer to the problem of guilt and of self-hatred. "In him we have redemption through his blood, the forgiveness of our trespasses, according to the riches of his grace which he lavished upon us," (Ephesians 1:7-8 RSV). The forgiveness of our trespasses takes care of the question of personal guilt. The only place, the only place, that I know of in the world where the human conscience is satisfied is in the death of Jesus, because the cross justifies God. Without that act of justification there is no release to the conscience within us. Something within us will not buy forgiveness on any other terms. But when we understand the redemption purchased through his blood, then we are satisfied. We can accept it. We can forgive ourselves and forgive each other on that basis. Wonderful, practical wisdom flows from that verse!
Now we come to the problem of history, and from Verse 9 through Verse 12, in one vast and glorious statement, the apostle deals with the purpose of the universe:
For he has made known to us in all wisdom and insight the mystery of his will, according to his purpose which he set forth in Christ as a plan for the fullness of time, to unite all things in him, things in heaven and things on earth. In him, according to the purpose of him who accomplishes all things according to the counsel of his will, we who first hoped in Christ have been destined and appointed to live for the praise of his glory. (Ephesians 1:9-12 RSV)
That is another of the vast and complicated statements in which the apostle crams together truth which relates to one great, central theme -- the purpose of God in what is happening today. It is here that we begin to understand the world around us and the course of history as it rolls on. In order to understand it we must take this statement apart. I find four major divisions in it.
There is, first, the secret itself, "the mystery of his will," the hidden purpose of God. You notice that Paul describes it as a mystery. A mystery, as we have seen in previous messages, is a secret which only God understands, and which men desperately need to know, but about which they can never find out except through the disclosure of God. Mysteries are the answers to the great questions which continually throb in the human heart. But you never can find them by any ordinary human enterprise. No course of instruction, no curriculum of a university, no scientific investigation, will ever reveal these secrets. You cannot find them out in any other way; God must tell us the answers. This is the sort of mystery spoken of here.
You remember that, in First Corinthians 4, Paul reminds us that we Christians have been made stewards of the mysteries of God, dispensers of them. It is up to us to grasp them, understand them, and speak out about them. What is wrong in the world of our day is the fact that the church has not been speaking about the mysteries which belong to it, and, therefore, the world is in confusion and darkness. So it is up to us to tell these forth.
The second division, a very important one, is the way by which the mystery of God's will was made manifest. Paul brings this out in this passage. The third is the time in which it is to be fully manifested. And the fourth is the part which we will play in accomplishing it -- our part in this tremendous procedure. That is our course of study this morning. First let's look at the great secret which Paul sets before us, found in the latter part of Verse 10:
...to unite all things in him [in Christ], things in heaven and things on earth. (Ephesians 1:10b RSV)
That is what God is doing in history. He is working to unite all things in Christ. But that is rather an amazing statement, because, when you look at history, it looks as if exactly the opposite is occurring, as if things are falling apart. Paul has an answer for that -- we'll come to it in just a moment -- but first he wants us to understand that this is the direction in which God is moving, this is what he is going to do. He is going to unite all things in him.
When Paul says "all things," he means all things. In fact, he amplifies it: "things in heaven and things on earth." That is, things in the invisible realm of reality, heaven, the forces which are at work in our lives right now, but which we can't see or taste or touch or feel, both evil and good, the evil principalities and powers struggling with the angels and the forces of good, all things in heaven, and all the visible forces on earth, the struggles between nations, the strife among individuals -- all these shall cease and be united together, brought to a head, is the idea. The Greek word for unite means "to head up," i.e., to relate to Christ as a body relates to its head. Then he will be the director, the supreme operator, of all things, both in heaven and on earth.
Remember how Paul puts that in his letter to the Philippians. The process first was one of disglorification. Our Lord emptied himself of the glory that was his when he was equal with God, took upon himself the form of a servant, and was born in the likeness of man. Then he humbled himself and became obedient unto death, even death on a cross. "Therefore," Paul writes, "God has highly exalted him and bestowed on him the name which above every name, that at the name of Jesus every knee should bow, in heaven and on earth and under the earth, and every tongue confess that Jesus Christ is Lord, to the glory of God the Father," (Philippians 2:9-11 RSV). That is where God is moving. That is what he is here to do in this time and space continuum in which we live.
You and I know that it doesn't look that way, does it? Men are living in a divided world, and it is evident on every side. We are out of step with nature, divided from nature. Something has come between us and the animals -- they hate us, fear us, run from us. We destroy them, eliminate them gradually but steadily from the face of the earth. We pollute the rivers and darken the skies and build garbage heaps around us that we don't know what to do with. We know we are doing this, but we don't know how to stop it, because this is a divided world. Something is at work to keep us from being in harmony with the world of nature in which we live. We are at war among ourselves, with nation against nation, class against class. Struggle and strife and division are taking place on every side. Our newspapers are full of it, as you know. And each one of us is a walking civil war! Aren't we? We fight within ourselves. We want to do something good, but at the same time we want to do exactly the opposite. We want both to have our cake and to eat it too, and we struggle constantly in this way.
Now, the great thought which Paul drops on us in this passage is that Jesus has come to stop all that. He has come to heal that division, to end it, to heal the broken relationships, to end the strife, to still the bitter, angry, hateful words that men say to one another. He has already started. He has begun healing, binding up, bringing all the divisions to a close. He himself said, "He who is with me gathers; he who is against me scatters," Matthew 12:30, Luke 11:23). He has come as a healing force into the world to mend all the damage and bind up all the broken hearts. Paul makes a point of that. He says that the way this great fact was made known to us is by the life of Jesus. As he puts it,
For he has made known to us in all wisdom and insight the mystery of his will, according to his purpose which he set forth in Christ... (Ephesians 1:9 RSV)
It is very important to see that, because you will never understand the purpose unless you understand the way it was made known. There is something very remarkable hidden in this statement. You see, this is the way we can come to understand what is happening in the world of our day, the events of today. If you understand what this way is, and how it works, you can make sense of the events which otherwise don't make sense at all.
This next week we will be observing the Republican convention in Miami Beach. How do you understand it, how does it fit in with what God is doing? "Well," you Democrats say, "of course, it doesn't!" -- but it is necessary that you ask that question. How does the Vietnamese war fit in with what God is doing? You must never read your newspaper as unrelated to what God is doing. He is working in this world. Every event is brought about, and finds its meaning, because it fits into the plan that he has. So what part does it play? How do you understand it? Where does it fit? That is exactly what Paul is dealing with here -- how to read your newspaper intelligently, how to see where these current events fit into the program and the working of God in the affairs of men.
This has been made known to us, he says, "in all wisdom and insight." These two words, sophia and phronesis, were well understood by the Greek world. Sophia was the passion of the philosophers. They loved to try to find the secrets of life and to seek after wisdom. Phronesis was the common-sense, practical application of these to the problems of life. So Paul says that this mystery of God's will came to us through wisdom and insight made known, or set forth, in Jesus Christ. There is your clue. It is in Christ that you see how this works.
If you think through the ministry of Jesus, you can see what he is getting at. The end results of the ministry of healing which Jesus came to do are visible in his works. This was why he did his miracles. There is that beautiful passage in Isaiah 35 where Isaiah predicts that God shall come to us. And what does he say will be the results? Why, the eyes of the blind shall be opened, and the ears of the deaf unstopped, the lame man shall leap like a deer, the tongue of the dumb shall sing for joy, and there will be healing manifest in nature on every side (Isaiah 35:5-7).
And that is what happened when Jesus came. He began to heal. He opened blind eyes and touched lame men and made them well. He mastered nature, stilled the storm, walked on water, changed water into wine. He mastered these forces. He delivered the oppressed from the realm of Satan. He set men free, he liberated them, and healed the hurt of their life. This was just the visible demonstration that the end result of his work, which he began then, would finally and ultimately be seen everywhere. So you see it in his works.
Now listen carefully: The principles by which this healing would take place in men's spirits, as well as their bodies, are set forth in his words, in the words of Jesus. That is why it is so important to listen to the words of Jesus. The Gospel records of the messages and sermons of Jesus are so vitally important because there we have declared to us the radical approaches to life, the revolutionary principles, which will produce a new creation, and are producing it right in the midst of the destruction of the old. That is what is going on in life.
Have you ever really seriously listened to the words of Jesus? Take the Beatitudes, for instance: "Happy," Jesus said, "are the poor in spirit," Matthew 5:3). Do you ever feel that way? When you get poor, impoverished, in spirit, when you feel as if you have nothing left, feel that you have been drained dry and have no riches of spirit remaining to you at all -- are you happy? Do you go around rejoicing and singing, "Oh, how great it is that I'm so poor in spirit!"? No. We say we're depressed, and oftentimes we react with bitterness. But listen! Jesus says that is a golden moment. "Blessed [happy] are the poor in spirit, for theirs is the kingdom of heaven," (Matthew 5:3 RSV). At that point, at that place, you are in a position to receive riches from a different source and by a different process than you could get at any other place, any other point of your life. There you are able to take them, nowhere else. "Happy are those who mourn, for they shall be comforted," (Matthew 5:4). Do you ever think of yourself that way? Are you happy when you're sad? It sounds almost contradictory, doesn't it? But Jesus said that you are happy when you are mourning. Why? Well, because then you can learn about a source of comfort which is otherwise so incredible, so beyond human experience that no human being can give it to you. But you can have it at that point, and at no other place. "Blessed are they that mourn, for they shall be comforted," (Matthew 5:4 RSV). "Happy are the meek, for they shall inherit the earth," (Matthew 5:5).
He goes on saying these radical, transforming things. And we listen to them and recite them and say that they are wonderful words, but we never take them seriously. Yet that is what Paul is talking about, these healing, unifying principles revealed in Christ which will transform lives. Do you live by those principles? Or do you live by the world's interpretation of them? J. B. Philips, in his book, When God Was Man, gives the usual parody of the Beatitudes:
Happy are the pushers, for they get on in the world.
Happy are the hard-boiled, for they never let life hurt them.
Happy are they who complain, for they get their own way in the end.
Which do you live by? Which do I live by?
Happy are the blasé, for they never worry over their sins.
Happy are the slave drivers, for they get results.
The entire world of business is built on that one, isn't it?
Happy are the knowledgeable men of the world for they know their way around.
Happy are the trouble makers, for they make people take notice of them.
These are exactly contrary to the words of Jesus. Notice how Jesus, when he is dealing with his disciples, takes these men of the world, with all their conventional approaches, and constantly, gently, and graciously corrects them. When they are arguing which is the greatest among them, he sets a child in their midst and says, "Look, you'll never be great until you learn to be like this child. When you stop trying to be great, when you quit your struggling and manipulating and, in simple, childlike facing of life, trust God, then you can be great. But you never will make it otherwise," (Matthew 18:1-4).
The mother of James and John comes to him and asks for positions of privilege and favor at his right and left hand for them when he comes into his glory. And Jesus says, "You don't know what you're asking. My kingdom isn't run that way. No, that will be given by my Father to those for whom it is prepared." And he goes on to tell what prepares us for it: "Unless you drink the cup that I drink of, and are baptized with the baptism with which I'm going to be baptized, you cannot understand or grasp or have that kind of position of privilege and favor," (Matthew 20:20-23). By that he means the cross and the resurrection -- the cross, with its denial, its setting aside of all the old ways, the ways the world operates, and its affirming of a wholly new process, a wholly new way of life, resurrection life -- that, he says, will bring you to readiness for it. Nothing else will.
In Jesus' parables you have so many revelations of a new way of life. The principles by which the new creation is going to come into being are revealed. How many of you men who work have ever wrestled with the parable of the laborers in the vineyard? How many of you have ever tried to justify in your thinking Jesus' words that it was right for the man who owned that vineyard to pay those laborers the same amount of money, no matter whether they had worked the whole day long or only for an hour? Have you ever struggled with that? Why, the A F of L would shut that vineyard down within ten minutes if they ever heard of anything like that! They would never accept that as a way of operating. And yet Jesus says that is right. The owner of the vineyard has the right to be gracious above measure to some whom he chooses, and not to others. That is right. But that confounds us, confuses us, bewilders us, baffles us. We don't understand that kind of thinking.
But that is what Paul means when he says that this plan which is working out right now in life was set forth in Christ. In the wisdom and insight of the Scriptures, you will find it, and only there. And yet there is a strange thing about that. When you read of the ministry of Jesus, you find that he himself announces that he came to be a peacemaker. He came to heal, to save, to deliver, to liberate. Yet he also said, "I have not come to bring peace, but a sword. For I have come to set a man against his father, and a daughter against her mother, and a daughter-in-law against her mother-in-law; and a man's foes will be those of his own household," (Matthew 10:34-36). The strange thing is that at the beginning he seems to make things worse rather than better. He increases the division and the strife. He offended the rulers when he spoke. His disciples said to him many times, "Lord, don't you realize that you offended those men?" (Matthew 15:12). "What you said made them angry. You are never going to make it as king if you don't learn how to handle your public relations a little better!" He offended and baffled his own disciples. He hurt them at times by what he said to them. He sent people away instead of trying to get them to join his cause. And it all ended at last in the hurt and heartache and blood of the cross. But out of that hurt and destruction there came ultimate joy and blessing. That is what Paul is getting at here. And that leads on to the time when all this is going to be fully manifest. He says it will be:
...a plan for the fullness of time
[or, literally, "unto the administration of the completeness of the seasons"]
(Ephesians 1:10a RSV)
The seasons that he mentions here are the cycles of history. Any historian will tell you that history moves in cycles. There are times of peace and prosperity which move at last into apathy and lethargy, and this foments disquiet and uncertainty and then finally rebellion and revolution which brings about a change which results in peace and prosperity which, in turn, move into apathy and lethargy, etc. You can trace those cycles throughout history again and again and again. Those are what the Bible calls the seasons. Paul says that there is a time coming when all these seasons, which have been working on incessantly toward a great goal, will be fulfilled -- the completeness of the seasons. Someday they will be ended. And then we will know that God has succeeded in tearing down the old creation, destroying it utterly, and at the same time has built up the new. Now here is a remarkable thought that Paul is conveying to us. When I started this summer to build an addition to my home the first thing we had to do was to tear off part of the roof. (I helped by falling through the ceiling!) The roof had to be destroyed first, eliminated. We had to destroy the old before we could build the new.
But the marvel of God is that he does both at the same time, and by the same process! Do you grasp the implications of that? You see, the heartache, the hurt, the suffering, the injustice, the misery, is the way he is tearing down the old. But that same heartache and hurt and suffering is the way he is building the new. That is what the Scriptures tell us. That is the amazing revelation, the amazing thought of God which is dropped upon us. And that is why we have references all the way through Scripture to our part in this -- the fact that we are called upon not only to believe in Christ and follow him, but also to suffer for his name's sake as part of the process. God is doing both at once. By means of the hate and the hurt and the suffering he is building the new creation. And when the old is destroyed, the new emerges, all finished, complete, and at the same time. That is the administration of the fullness of time. What is our part? Well, Paul has put it in one phrase:
...we who first hoped in Christ have been destined and appointed to live for the praise of his glory. (Ephesians 1:12 RSV)
That is our part. But this translation softens it to a degree that we miss a bit of what is said. What Paul literally says is, "We have been made his inheritance." We saints are the inheritance of Christ, his heritage. In Verse 18 of this same chapter Paul refers to "the riches of his glorious inheritance in the saints." It is necessary to understand what that means. There is a double inheritance in the Christian life. We inherit Jesus. He is our inheritance. He is our resource from which we draw. If you receive an inheritance you live on that basis. You use your inheritance to enrich yourself. And Jesus is our inheritance. We can enrich ourselves with him at any moment. He is our power, our strength, our love, our life, our wisdom, our truth. He is what we live by. Christ is our life.
But, and this is the wonderful thing, we are his inheritance. He draws on us. He takes us and uses us. He has prepared us. Our bodies and souls, our full humanity, are to be his to use to manifest the new creation in the midst of the destruction of the old. That is his inheritance in the saints. All that produces riches, not only in our life but in the lives of others, and in the world in general -- the riches of his glorious inheritance in the saints.
What does that mean in practical terms? Well, that means that you and I must not complain any longer about what life hands us. It is the Father who has made that choice. He has chosen to put us where we are, and to put us into the situations where we find ourselves, and to give us the problems that we have, in order that, in the hurt and the heartache and the suffering, and in the joy and the blessing and the riches, whatever they may be, the life of Jesus may be released in that situation. By that means he destroys the old and brings in the new. And as we make ourselves available to him moment by moment, in the shop, in the office, in the home, in the backyard, wherever we are, and as we respond with joy and love and acceptance to the situation in which we find ourselves, God is glorified. Christ receives his inheritance. He finds riches of delight and enjoyment in that. The old is torn down, and the new is built in its place, all in one great, tremendous operation.
I don't fully understand that, but I know it works. I know that is the way God is working. And therefore there is no escape from the heartache and hurt and suffering. It is going to be there for us. But it is an opportunity, never an obstacle! Let me give you an illustration which perhaps will involve you as well as me. In my mail yesterday was a thick envelope from the City of Palo Alto. I opened it and found a letter enclosing a petition signed by one hundred fourteen people who live right near this church asking the city to revoke our use permit and to restrict our operations as a church. My first reaction was anger. Why should they do this? Why should they try to stop what is happening here, what God is doing among us? Why should this resistance and opposition arise? I was resentful and felt defensive immediately. Don't they know what's happening in terms of changed lives? Don't they understand that youths are being redirected, and older people revitalized, that homes are being blessed and marriages saved, that life is coming alive in new ways as never before to scores and hundreds of people?
But, of course, I immediately realized that they don't know that. Most of them, probably, have never been inside; they've been only outside. And they're upset. They are annoyed by people who park in such a way as to block their driveways. They are fed up with exhaust fumes because it takes so long for us to get out of our crowded parking lot. They have had enough of noise at night, and of lights that shine into their homes in the middle of the night, and a lot of other things which may seem small to us but which to them are irritations and aggravations.
And then I began to see what this is about. This is God's opportunity given to us to demonstrate a real, genuine, loving spirit of appreciation and thoughtfulness to our neighbors. This is his opportunity for us to say "I'm sorry for hurt that we've caused, unwittingly to be sure, but inconvenience and annoyance and irritation nevertheless," and for us to respond not in defensiveness but in love, to curtail the annoyances as much as possible, to return good for evil, to invite them to come and see what is happening, and to welcome them to share with us the joys as well as the irritations of what goes on. And, if God grants it, we hope that response will be received by our neighbors in a spirit of relief and acceptance.
I had said to myself, at first, "Why should this intervene? Why do we have to take time out to deal with these petty little problems?" But, of course, the answer is that these aren't petty problems. They constitute a great opportunity, a glorious chance to know our neighbors, to break down barriers that we, unknowingly, have erected. It is a chance for the whole congregation to show some love and understanding, and to be extra careful not to annoy those around us, and to apologize when we have, and to renew relationships with these people whom God loves. That is why God sent it. And, in the process, he will bring in the new, and break down the old. -- The Mystery of Unity, by Ray Stedman.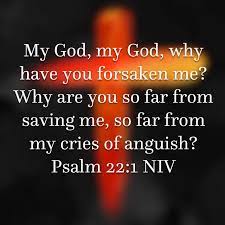 Psalm 22
To the leader: according to The Deer of the Dawn. A Psalm of David.

My God, my God, why have you forsaken me?
   Why are you so far from helping me, from the words of my groaning? 
O my God, I cry by day, but you do not answer;
   and by night, but find no rest. 

Yet you are holy,
   enthroned on the praises of Israel. 
In you our ancestors trusted;
   they trusted, and you delivered them. 
To you they cried, and were saved;
   in you they trusted, and were not put to shame. 

But I am a worm, and not human;
   scorned by others, and despised by the people. 
All who see me mock at me;
   they make mouths at me, they shake their heads; 
'Commit your cause to the Lord; let him deliver—
   let him rescue the one in whom he delights!' 

Yet it was you who took me from the womb;
   you kept me safe on my mother's breast. 
On you I was cast from my birth,
   and since my mother bore me you have been my God. 
Do not be far from me,
   for trouble is near
   and there is no one to help. 

Many bulls encircle me,
   strong bulls of Bashan surround me; 
they open wide their mouths at me,
   like a ravening and roaring lion. 

I am poured out like water,
   and all my bones are out of joint;
my heart is like wax;
   it is melted within my breast; 
my mouth is dried up like a potsherd,
   and my tongue sticks to my jaws;
   you lay me in the dust of death. 

For dogs are all around me;
   a company of evildoers encircles me.
My hands and feet have shrivelled; 
I can count all my bones.
They stare and gloat over me; 
they divide my clothes among themselves,
   and for my clothing they cast lots. 

But you, O Lord, do not be far away!
   O my help, come quickly to my aid! 
Deliver my soul from the sword,
   my life from the power of the dog! 
   Save me from the mouth of the lion! 

From the horns of the wild oxen you have rescued me. 
I will tell of your name to my brothers and sisters;
   in the midst of the congregation I will praise you: 
You who fear the Lord, praise him!
   All you offspring of Jacob, glorify him;
   stand in awe of him, all you offspring of Israel! 
For he did not despise or abhor
   the affliction of the afflicted;
he did not hide his face from me,
   but heard when I cried to him. 

From you comes my praise in the great congregation;
   my vows I will pay before those who fear him. 
The poor shall eat and be satisfied;
   those who seek him shall praise the Lord.
   May your hearts live for ever! 

All the ends of the earth shall remember
   and turn to the Lord;
and all the families of the nations
   shall worship before him. 
For dominion belongs to the Lord,
   and he rules over the nations. 

To him, indeed, shall all who sleep in the earth bow down;
   before him shall bow all who go down to the dust,
   and I shall live for him. 
Posterity will serve him;
   future generations will be told about the Lord, 
and proclaim his deliverance to a people yet unborn,
   saying that he has done it.

Six Hours in Eternity on The Cross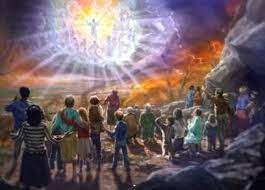 References
The Management of the Universe
How The Body of Christ Functions
Wholeness of Person
Music
Man of Sorrows
Man of sorrows, Lamb of God
By His own betrayed
The sin of man and wrath of God
Has been on Jesus laid

Silent as He stood accused
Beaten, mocked, and scorned
Bowing to the Father's will
He took a crown of thorns

Oh, that rugged cross, my salvation
Where Your love poured out over me
Now my soul cries out, "Hallelujah"
"Praise and honour unto Thee"

Sent of heaven God's own Son
To purchase and redeem
And reconcile the very ones
Who nailed Him to that tree

Oh, that rugged cross, my salvation
Where Your love poured out over me
Now my soul cries out, "Hallelujah"
"Praise and honour unto Thee"

Now my debt is paid
It is paid in full
By the precious blood
That my Jesus spilled
Now the curse of sin
Has no hold on me
Whom the Son sets free
Oh, is free indeed

Now my debt is paid
It is paid in full
By the precious blood
That my Jesus spilled
Now the curse of sin
Has no hold on me
Whom the Son sets free
Oh, is free indeed

Oh, that rugged cross my salvation
Where Your love poured out over me
Now my soul cries out, "Hallelujah"
"Praise and honour unto Thee"

See the stone is rolled away
Behold the empty tomb
Hallelujah, God be praised
He's risen from the grave

Oh, that rugged cross my salvation
Where Your love poured out over me
Now my soul cries out, "Hallelujah"
"Praise and honour unto Thee"

"Praise and honour unto Thee"

Video by Hillsong
A Glorious Church without Spot or Wrinkle



Lambert's Main Library 
Email is welcome: Lambert Dolphin
Archive for Newsletters
Library Annex (new articles since 2018)  

August 21, 2021