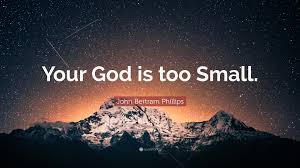 The Message
If God had not chosen to tell us a little bit about Himself, we'd be hopelessly lost and be stuck with superstition, myths and fables. We'd be in the dark all the time. We'd have no hope.

There is, however, much about His nature and Person which Jesus spoke to us about plainly. The Bible (Old Testament and New) reveals even more. Best of all, we are invited to know God personally through Jesus the Son.


God, who at various times and in various ways spoke in time past to the fathers by the prophets, has in these last days spoken to us by His Son, whom He has appointed heir of all things, through whom also He made the worlds; who being the brightness of His glory and the express image of His person, and upholding all things by the word of His power, when He had by Himself purged our sins, sat down at the right hand of the Majesty on high, having become so much better than the angels, as He has by inheritance obtained a more excellent name than they. (Hebrews 1:1-4)
When the Biblical record is drawn out or a bit hidden, I like to invent abbreviated stories in which I imagine the divine Persons conferencing together:



Before the creation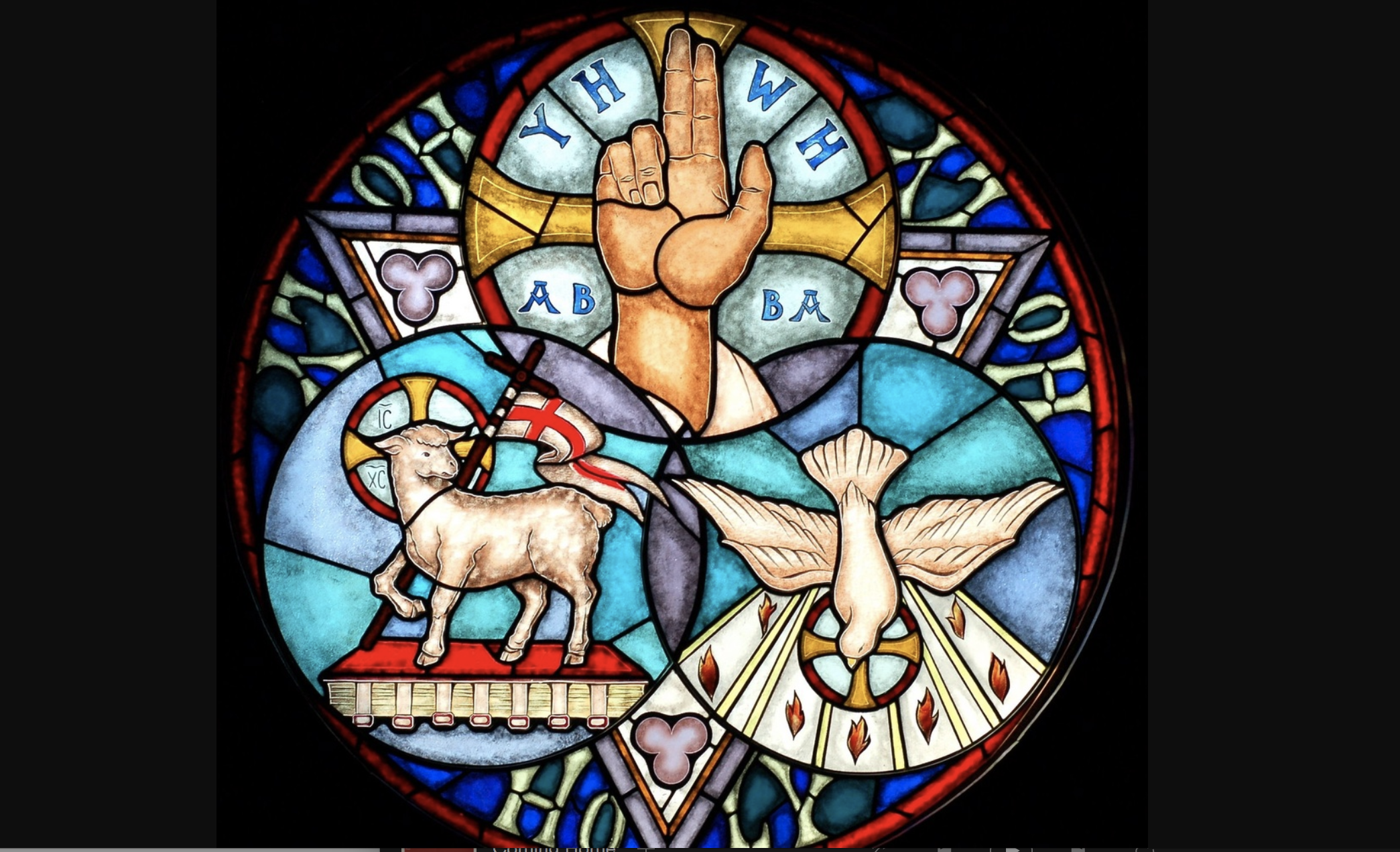 The Three: The round of self-giving love of giving, receiving, responding to one another within the Persons is outside of time an unfathomable mere mortals. But during a steering committee meeting one day, One of them suggests they create a universe with a lush habitat, and populate it with countless living creatures.


Then God said, "Let Us make man in Our image, according to Our likeness; let them have dominion over the fish of the sea, over the birds of the air, and over the cattle, over all the earth and over every creeping thing that creeps on the earth." So God created man in His own image; in the image of God He created him; male and female He created them. Then God blessed them, and God said to them, "Be fruitful and multiply; fill the earth and subdue it; have dominion over the fish of the sea, over the birds of the air, and over every living thing that moves on the earth." (Genesis 1:26-28)

A Cosmic Revolt Among the Created Angels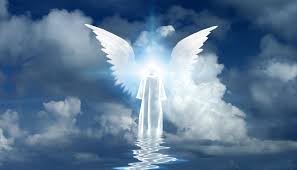 "How you are fallen from heaven,
O Lucifer, son of the morning!
How you are cut down to the ground,
You who weakened the nations!
For you have said in your heart:
'I will ascend into heaven,
I will exalt my throne above the stars of God;
I will also sit on the mount of the congregation
On the farthest sides of the north;
I will ascend above the heights of the clouds,
I will be like the Most High.'
Yet you shall be brought down to Sheol,
To the lowest depths of the Pit... (Isaiah 14:14-15)

The Dispatching of the Son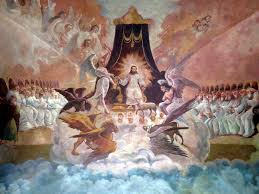 One of the Three Persons in the godhead during a planning session before creation began, noted the high risk in creating mankind very much like God, with free will. Sooner or later men and women will rebel and self destruct. The Three agree and the Son volunteers. He agrees to fix the problem once for all, at the proper time, late in human history. Messiah, God the Son came into the world as a baby, grew up in perfect obedience to the Father, endured the Cross, returned to the Father, mission accomplished. He has therefore earned the Title Deed to the Earth as the "Second"or "Last" Adam.
"...And I saw in the right hand of Him who sat on the throne a scroll written inside and on the back, sealed with seven seals. Then I saw a strong angel proclaiming with a loud voice, "Who is worthy to open the scroll and to loose its seals?" And no one in heaven or on the earth or under the earth was able to open the scroll, or to look at it.
So I wept much, because no one was found worthy to open and read the scroll, or to look at it. But one of the elders said to me, "Do not weep. Behold, the Lion of the tribe of Judah, the Root of David, has prevailed to open the scroll and to loose its seven seals."
And I looked, and behold, in the midst of the throne and of the four living creatures, and in the midst of the elders, stood a Lamb as though it had been slain, having seven horns and seven eyes, which are the seven Spirits of God sent out into all the earth. Then He came and took the scroll out of the right hand of Him who sat on the throne. Now when He had taken the scroll, the four living creatures and the twenty-four elders fell down before the Lamb, each having a harp, and golden bowls full of incense, which are the prayers of the saints. And they sang a new song, saying:
"You are worthy to take the scroll,
And to open its seals;
For You were slain,
And have redeemed us to God by Your blood
Out of every tribe and tongue and people and nation,
And have made us kings and priests to our God;
And you shall reign on the earth." (Revelation 5:1-12)

The Son's work accomplished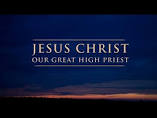 Jesus spoke these words, lifted up His eyes to heaven, and said: "Father, the hour has come. Glorify Your Son, that Your Son also may glorify You, as You have given Him authority over all flesh, that He should give eternal life to as many as You have given Him. And this is eternal life, that they may know You, the only true God, and Jesus Christ whom You have sent. I have glorified You on the earth. I have finished the work which You have given Me to do.
And now, O Father, glorify Me together with Yourself, with the glory which I had with You before the world was. I have manifested Your name to the men whom You have given Me out of the world. They were Yours, You gave them to Me, and they have kept Your word. Now they have known that all things which You have given Me are from You. For I have given to them the words which You have given Me; and they have received them, and have known surely that I came forth from You; and they have believed that You sent Me. "I pray for them. I do not pray for the world but for those whom You have given Me, for they are Yours. "And all Mine are Yours, and Yours are Mine, and I am glorified in them.
"Now I am no longer in the world, but these are in the world, and I come to You. Holy Father, keep through Your name those whom You have given Me, that they may be one as We are. "While I was with them in the world, I kept them in Your name. Those whom You gave Me I have kept; and none of them is lost except the son of perdition, that the Scripture might be fulfilled.
"But now I come to You, and these things I speak in the world, that they may have My joy fulfilled in themselves. "I have given them Your word; and the world has hated them because they are not of the world, just as I am not of the world. "I do not pray that You should take them out of the world, but that You should keep them from the evil one.
"They are not of the world, just as I am not of the world. "Sanctify them by Your truth. Your word is truth. "As You sent Me into the world, I also have sent them into the world. "And for their sakes I sanctify Myself, that they also may be sanctified by the truth. "I do not pray for these alone, but also for those who will believe in Me through their word; "that they all may be one, as You, Father, are in Me, and I in You; that they also may be one in Us, that the world may believe that You sent Me.
"And the glory which You gave Me I have given them, that they may be one just as We are one: "I in them, and You in Me; that they may be made perfect in one, and that the world may know that You have sent Me, and have loved them as You have loved Me.  "Father, I desire that they also whom You gave Me may be with Me where I am, that they may behold My glory which You have given Me; for You loved Me before the foundation of the world.
"O righteous Father! The world has not known You, but I have known You; and these have known that You sent Me. "And I have declared to them Your name, and will declare it, that the love with which You loved Me may be in them, and I in them." (John 17)

The Son Reports Home
Now this  is the main point of the things we are saying: We have such a High Priest,  who is seated at the right hand of the throne of the Majesty in the heavens, a Minister of  the sanctuary and of  the true tabernacle which the Lord erected, and not man. For  every high priest is appointed to offer both gifts and sacrifices. Therefore  it  is necessary that this One also have something to offer. For if He were on earth, He would not be a priest, since there are priests who offer the gifts according to the law; who serve  the copy and  shadow of the heavenly things, as Moses was divinely instructed when he was about to make the tabernacle. For He said,  "See that you make all things according to the pattern shown you on the mountain." But now  He has obtained a more excellent ministry, inasmuch as He is also Mediator of a  better covenant, which was established on better promises. (Hebrews 8:1-6)
Psalm 110
A Psalm of David

The LORD said to my Lord,
"Sit at My right hand,
Till I make Your enemies Your footstool."

The LORD shall send the rod of Your strength out of Zion.
Rule in the midst of Your enemies!
Your people shall be volunteers
In the day of Your power;
In the beauties of holiness,
from the womb of the morning,
You have the dew of Your youth.
The LORD has sworn
And will not relent,
"You are a priest forever
According to the order of Melchizedek."

The Lord is at Your right hand;
He shall execute kings in the day of His wrath.
He shall judge among the nations,
He shall fill the places with dead bodies,
He shall execute the heads of many countries.
He shall drink of the brook by the wayside;
Therefore He shall lift up the head.

The Spirit is Dispatched

And being assembled together with them, He commanded them not to depart from Jerusalem, but to wait for the Promise of the Father, "which,"  He  said,  "you have  heard from Me; for John truly baptized with water,  but you shall be baptized with the Holy Spirit not many days from now." Therefore, when they had come together, they asked Him, saying, "Lord, will You at this time restore the kingdom to Israel?"

And He said to them,  "It is not for you to  know times or seasons which the Father has put in His own authority. But you shall receive power  when the Holy Spirit has come upon you; and  you shall be witnesses to Me in Jerusalem, and in all Judea and  Samaria, and to the  end of the earth."

Now when He had spoken these things, while they watched,  He was taken up, and a cloud received Him out of their sight. And while they looked steadfastly toward heaven as He went up, behold, two men stood by them  in white apparel, who also said, "Men of Galilee, why do you stand gazing up into heaven? This same Jesus, who was taken up from you into heaven,  will so come in like manner as you saw Him go into heaven." (Acts 1:4-11)

A Bride Called Out
But I do not want you to be ignorant, brethren, concerning those who have fallen asleep, lest you sorrow  as others  who have no hope. For  if we believe that Jesus died and rose again, even so God will bring with Him  those who sleep in Jesus. For this we say to you  by the word of the Lord, that  we who are alive and remain until the coming of the Lord will by no means precede those who are asleep. 

For  the Lord Himself will descend from heaven with a shout, with the voice of an archangel, and with  the trumpet of God.  And the dead in Christ will rise first. Then we who are alive and remain shall be caught up together with them  in the clouds to meet the Lord in the air. And thus  we shall always be with the Lord. Therefore comfort one another with these words. (1 Thessalonians 4:13-18)

Now, brethren,  concerning the coming of our Lord Jesus Christ  and our gathering together to Him, we ask you,  not to be soon shaken in mind or troubled, either by spirit or by word or by letter, as if from us, as though the day of Christ had come. Let no one deceive you by any means; for that  Day  will  not  come  unless the falling away comes first, and  the man of sin is revealed,  the son of perdition, who opposes and  exalts himself  above all that is called God or that is worshiped, so that he sits as God in the temple of God, showing himself that he is God. Do you not remember that when I was still with you I told you these things? And now you know what is restraining, that he may be revealed in his own time. 

For  the mystery of lawlessness is already at work; only He who now restrains will  do  so until He is taken out of the way. And then the lawless one will be revealed,  whom the Lord will consume  with the breath of His mouth and destroy  with the brightness of His coming. The coming of the lawless  one is  according to the working of Satan, with all power,  signs, and lying wonders, and with all unrighteous deception among  those who perish, because they did not receive  the love of the truth, that they might be saved. And  for this reason God will send them strong delusion,  that they should believe the lie, that they all may be condemned who did not believe the truth but  had pleasure in unrighteousness.

But we are bound to give thanks to God always for you, brethren beloved by the Lord, because God  from the beginning  chose you for salvation  through sanctification by the Spirit and belief in the truth, to which He called you by our gospel, for  the obtaining of the glory of our Lord Jesus Christ. Therefore, brethren,  stand fast and hold  the traditions which you were taught, whether by word or our epistle. Now may our Lord Jesus Christ Himself, and our God and Father,  who has loved us and given us everlasting consolation and  good hope by grace, comfort your hearts  and establish you in every good word and work. (2 Thessalonians 2:1-17)

The Returning of the King
Then the sign of the Son of Man will appear in heaven, and then all the tribes of the earth will mourn, and they will see the Son of Man coming on the clouds of heaven with power and great glory. And He will send His angels with a great sound of a trumpet, and they will gather together His elect from the four winds, from one end of heaven to the other. Now learn this parable from the fig tree: When its branch has already become tender and puts forth leaves, you know that summer is near. So you also, when you see all these things, know that it is near--at the doors! Assuredly, I say to you, this generation will by no means pass away till all these things take place. Heaven and earth will pass away, but My words will by no means pass away. But of that day and hour no one knows, not even the angels of heaven, but My Father only.

But as the days of Noah were, so also will the coming of the Son of Man be. For as in the days before the flood, they were eating and drinking, marrying and giving in marriage, until the day that Noah entered the ark, and did not know until the flood came and took them all away, so also will the coming of the Son of Man be. Then two men will be in the field: one will be taken and the other left. Two women will be grinding at the mill: one will be taken and the other left. Watch therefore, for you do not know what hour your Lord is coming. But know this, that if the master of the house had known what hour the thief would come, he would have watched and not allowed his house to be broken into. Therefore you also be ready, for the Son of Man is coming at an hour you do not expect.

Who then is a faithful and wise servant, whom his master made ruler over his household, to give them food in due season? Blessed is that servant whom his master, when he comes, will find so doing. Assuredly, I say to you that he will make him ruler over all his goods. But if that evil servant says in his heart, 'My master is delaying his coming,' and begins to beat his fellow servants, and to eat and drink with the drunkards,the master of that servant will come on a day when he is not looking for him and at an hour that he is not aware of, and will cut him in two and appoint him his portion with the hypocrites. There shall be weeping and gnashing of teeth. (Matthew 24:30-51)

The Message
There was a man of the Pharisees named Nicodemus, a ruler of the Jews. This man came to Jesus by night and said to Him, "Rabbi, we know that You are a teacher come from God; for no one can do these signs that You do unless God is with him. Jesus answered and said to him, "Most assuredly, I say to you, unless one is born again, he cannot see the kingdom of God."

Nicodemus said to Him, "How can a man be born when he is old? Can he enter a second time into his mother's womb and be born?" Jesus answered, "Most assuredly, I say to you, unless one is born of water and the Spirit, he cannot enter the kingdom of God. That which is born of the flesh is flesh, and that which is born of the Spirit is spirit. Do not marvel that I said to you, 'You must be born again.' The wind blows where it wishes, and you hear the sound of it, but cannot tell where it comes from and where it goes. So is everyone who is born of the Spirit." Nicodemus answered and said to Him, "How can these things be?" Jesus answered and said to him, "Are you the teacher of Israel, and do not know these things? Most assuredly, I say to you, We speak what We know and testify what We have seen, and you do not receive Our witness. If I have told you earthly things and you do not believe, how will you believe if I tell you heavenly things? No one has ascended to heaven but He who came down from heaven, that is, the Son of Man who is in heaven. And as Moses lifted up the serpent in the wilderness, even so must the Son of Man be lifted up, that whoever believes in Him should not perish but have eternal life.

For God so loved the world that He gave His only begotten Son, that whoever believes in Him should not perish but have everlasting life. For God did not send His Son into the world to condemn the world, but that the world through Him might be saved. He who believes in Him is not condemned; but he who does not believe is condemned already, because he has not believed in the name of the only begotten Son of God. And this is the condemnation, that the light has come into the world, and men loved darkness rather than light, because their deeds were evil. For everyone practicing evil hates the light and does not come to the light, lest his deeds should be exposed. But he who does the truth comes to the light, that his deeds may be clearly seen, that they have been done in God."


The Indictment 
Seek good and not evil,
That you may live;
So the LORD God of hosts will be with you,
As you have spoken. Hate evil, love good;
Establish justice in the gate.

It may be that the LORD God of hosts
Will be gracious...

Woe to you who desire the day of the LORD!
For what good is the day of the LORD to you?
It will be darkness, and not light.

It will be as though a man fled from a lion,
And a bear met him!
Or as though he went into the house,
Leaned his hand on the wall,
And a serpent bit him! Is not the day of the LORD darkness, and not light?
Is it not very dark, with no brightness in it?
I hate, I despise your feast days,
And I do not savor your sacred assemblies.

Though you offer Me burnt offerings and your grain offerings,
I will not accept them,
Nor will I regard your fattened peace offerings.
Take away from Me the noise of your songs,
For I will not hear the melody of your stringed instruments.

But let justice run down like water,
And righteousness like a mighty stream." (Amos 5:14-24)

Seek the Lord while He May be Found
James answered, saying, "Men and brethren, listen to me: Simon (Peter) has declared how God at the first visited the Gentiles to take out of them a people for His name. And with this the words of the prophets agree, just as it is written: 'After this I will return And will rebuild the tabernacle of David, which has fallen down;
I will rebuild its ruins, And I will set it up;
So that the rest of mankind may seek the Lord,
Even all the Gentiles who are called by My name,
Says the Lord who does all these things.'
The Message and the Messenger
Moreover, brethren, I declare to you the gospel which I preached to you, which also you received and in which you stand, by which also you are saved, if you hold fast that word which I preached to you--unless you believed in vain.

For I delivered to you first of all that which I also received: that Christ died for our sins according to the Scriptures, and that He was buried, and that He rose again the third day according to the Scriptures, and that He was seen by Cephas (Peter), then by the twelve.

After that He was seen by over five hundred brethren at once, of whom the greater part remain to the present, but some have fallen asleep. After that He was seen by James, then by all the apostles. Then last of all He was seen by me also, as by one born out of due time. For I am the least of the apostles, who am not worthy to be called an apostle, because I persecuted the church of God. But by the grace of God I am what I am, and His grace toward me was not in vain; but I labored more abundantly than they all, yet not I, but the grace of God which was with me. Therefore, whether it was I or they, so we preach and so you believed.

Now if Christ is preached that He has been raised from the dead, how do some among you say that there is no resurrection of the dead? But if there is no resurrection of the dead, then Christ is not risen. And if Christ is not risen, then our preaching is empty and your faith is also empty. Yes, and we are found false witnesses of God, because we have testified of God that He raised up Christ, whom He did not raise up--if in fact the dead do not rise.

For if the dead do not rise, then Christ is not risen. And if Christ is not risen, your faith is futile; you are still in your sins! Then also those who have fallen asleep in Christ have perished. If in this life only we have hope in Christ, we are of all men the most pitiable. But now Christ is risen from the dead, and has become the firstfruits of those who have fallen asleep. For since by man came death, by Man also came the resurrection of the dead. For as in Adam all die, even so in Christ all shall be made alive.

But each one in his own order: Christ the firstfruits, afterward those who are Christ's at His coming. Then comes the end, when He delivers the kingdom to God the Father, when He puts an end to all rule and all authority and power. For He must reign till He has put all enemies under His feet. The last enemy that will be destroyed is death. For "He has put all things under His feet."

But when He says "all things are put under Him," it is evident that He who put all things under Him is excepted. Now when all things are made subject to Him, then the Son Himself will also be subject to Him who put all things under Him, that God may be all in all. Otherwise, what will they do who are baptized for the dead, if the dead do not rise at all? Why then are they baptized for the dead? And why do we stand in jeopardy every hour? I affirm, by the boasting in you which I have in Christ Jesus our Lord, I die daily. If, in the manner of men, I have fought with beasts at Ephesus, what advantage is it to me? If the dead do not rise, 

"Let us eat and drink, for tomorrow we die!" Do not be deceived: "Evil company corrupts good habits."

Awake to righteousness, and do not sin; for some do not have the knowledge of God. I speak this to your shame. But someone will say, "How are the dead raised up? And with what body do they come?"

Foolish one, what you sow is not made alive unless it dies. And what you sow, you do not sow that body that shall be, but mere grain--perhaps wheat or some other grain. But God gives it a body as He pleases, and to each seed its own body. All flesh is not the same flesh, but there is one kind of flesh of men, another flesh of animals, another of fish, and another of birds.

There are also celestial bodies and terrestrial bodies; but the glory of the celestial is one, and the glory of the terrestrial is another. There is one glory of the sun, another glory of the moon, and another glory of the stars; for one star differs from another star in glory. So also is the resurrection of the dead. The body is sown in corruption, it is raised in incorruption. It is sown in dishonor, it is raised in glory. It is sown in weakness, it is raised in power. It is sown a natural body, it is raised a spiritual body.

There is a natural body, and there is a spiritual body. And so it is written, "The first man Adam became a living being." The last Adam became a life-giving spirit. However, the spiritual is not first, but the natural, and afterward the spiritual. The first man was of the earth, made of dust; the second Man is the Lord from heaven. As was the man of dust, so also are those who are made of dust; and as is the heavenly Man, so also are those who are heavenly. And as we have borne the image of the man of dust, we shall also bear the image of the heavenly Man. Now this I say, brethren, that flesh and blood cannot inherit the kingdom of God; nor does corruption inherit incorruption.

Behold, I tell you a mystery: We shall not all sleep, but we shall all be changed-- in a moment, in the twinkling of an eye, at the last trumpet. For the trumpet will sound, and the dead will be raised incorruptible, and we shall be changed. For this corruptible must put on incorruption, and this mortal must put on immortality. So when this corruptible has put on incorruption, and this mortal has put on immortality, then shall be brought to pass the saying that is written: 

"Death is swallowed up in victory."
O Death, where is your sting?
O Hades, where is your victory?"

The sting of death is sin, and the strength of sin is the law. But thanks be to God, who gives us the victory through our Lord Jesus Christ. Therefore, my beloved brethren, be steadfast, immovable, always abounding in the work of the Lord, knowing that your labor is not in vain in the Lord. (1 Corinthians 15:1-58)

God, who made the world and everything in it, since He is Lord of heaven and earth,
does not dwell in temples made with hands.

Nor is He worshiped with men's hands, as though He needed anything,
since He gives to all life, breath, and all things.

And He has made from one blood every nation of men to dwell on all the face of the earth,
and has determined their preappointed times and the boundaries of their dwellings,
so that they should seek the Lord, in the hope that they might grope for Him and find Him,
though He is not far from each one of us; for in Him we live and move and have our being,
as also some of your own poets have said, 'For we are also His offspring.'

Therefore, since we are the offspring of God,
we ought not to think that the Divine Nature is like gold or silver or stone,
something shaped by art and man's devising.

Truly, these times of ignorance God overlooked, but now commands all men everywhere to repent,
because He has appointed a day on which He will judge the world in righteousness by the Man whom He has ordained.

He has given assurance of this to all by raising Him from the dead." (Acts 17:24-31)

When its Too Late
Wail, for the day of the Lord is at hand!
It will come as destruction from the Almighty.
Therefore all hands will be limp,
Every man's heart will melt,
And they will be afraid.
Pangs and sorrows will take hold of them;
They will be in pain as a woman in childbirth;
They will be amazed at one another;
Their faces will be like flames Behold, the day of the Lord comes,
Cruel, with both wrath and fierce anger,
To lay the land desolate;
And He will destroy its sinners from it.

For the stars of heaven and their constellations
Will not give their light;
The sun will be darkened in its going forth,
And the moon will not cause its light to shine. I will punish the world for its evil,
And the wicked for their iniquity;
I will halt the arrogance of the proud,
And will lay low the haughtiness of the terrible.
I will make a mortal more rare than fine gold,
A man more than the golden wedge of Ophir.

Therefore I will shake the heavens,
And the earth will move out of her place,
In the wrath of the Lord of hosts
And in the day of His fierce anger. (Isaiah 13:6-13)

April 10, 2020. Good Friday.