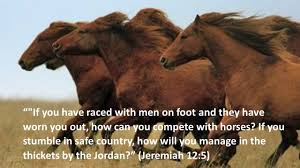 The Great Polarization
 '...I tell you, my friends, do not fear those who kill the body,
and after that can do nothing more. 
But I will warn you whom to fear: fear him who,
after he has killed, has authority to cast into hell. 
Yes, I tell you, fear him! 
Are not five sparrows sold for two pennies?
Yet not one of them is forgotten in God's sight. 
But even the hairs of your head are all counted.
Do not be afraid; you are of more value than many sparrows.
 'And I tell you, everyone who acknowledges me before others,
the Son of Man also will acknowledge before the angels of God;
 but whoever denies me before others will be denied before the angels of God. 
And everyone who speaks a word against the Son of Man will be forgiven;
but whoever blasphemes against the Holy Spirit will not be forgiven. 
When they bring you before the synagogues, the rulers, and the authorities,
do not worry about how you are to defend yourselves or what you are to say; 
for the Holy Spirit will teach you at that very hour what you ought to say.'...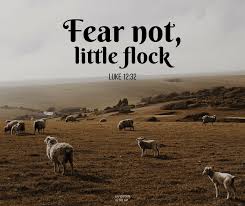 Jesus said to his disciples, 'Therefore I tell you, do not worry about your life,
what you will eat, or about your body, what you will wear. 
For life is more than food, and the body more than clothing. 
Consider the ravens: they neither sow nor reap, they have neither storehouse nor barn,
and yet God feeds them. Of how much more value are you than the birds!
And can any of you by worrying add a single hour to your span of life?
If then you are not able to do so small a thing as that, why do you worry about the rest?
 Consider the lilies, how they grow: they neither toil nor spin; 
yet I tell you, even Solomon in all his glory was not clothed like one of these. 
But if God so clothes the grass of the field,
which is alive today and tomorrow is thrown into the oven,
how much more will he clothe you—you of little faith! 
And do not keep striving for what you are to eat and what you are to drink, and do not keep worrying. 
For it is the nations of the world that strive after all these things, and your Father knows that you need them. 
Instead, strive for his kingdom, and these things will be given to you as well.
 'Do not be afraid, little flock, for it is your Father's good pleasure to give you the kingdom. 
Sell your possessions, and give alms.
Make purses for yourselves that do not wear out, an unfailing treasure in heaven,
where no thief comes near and no moth destroys. 
For where your treasure is, there your heart will be also." (Luke 12)

Anxious? Fearful? Worried Sick? Apprehensive?
Most people are these days.
To me, the most heartbreaking of all are the kids who have never known unconditional love and affirmation by parents.
Small children flocked to Jesus whenever the saw Him. His disciples were annoyed.
Then little children were being brought to Jesus in order that he might lay his hands on them and pray.
The disciples spoke sternly to those who brought them; but Jesus said,
'Let the little children come to me, and do not stop them;
for it is to such as these that the kingdom of heaven belongs.' 
And he laid his hands on them and went on his way." (Matthew 19:13-15)
Fear in us adults often leads to escapism, denial, scapegoating.
It is hard work shutting God out of one's life but most people are very good at this.
Jesus, however, is the most interesting Person in the universe!

It's safe to shut off the TV and just talk to God.
He has all the time in the world to relate with you.

Jesus is a Friend of sinners and no one is righteous.

Yes, of course, a healthy respect for the omnipotent Being who created everything is wise.
You and I are accepted before God because the man Christ Jesus is our Mediator, our go-between.

Psalm 14
To the Chief Musician. A  Psalm of David.

The fool has said in his heart, 'There is no God.'
   They are corrupt, they do abominable deeds;
   there is no one who does good. 

The Lord looks down from heaven on humankind
   to see if there are any who are wise,
   who seek after God. 

They have all gone astray, they are all alike perverse;
   there is no one who does good,
   no, not one. 

Have they no knowledge, all the evildoers
   who eat up my people as they eat bread,
   and do not call upon the Lord? 

There they shall be in great terror,
   for God is with the company of the righteous. 
You would confound the plans of the poor,
   but the Lord is their refuge. 

O that deliverance for Israel would come from Zion!
   When the Lord restores the fortunes of his people,
   Jacob will rejoice; Israel will be glad.





Hiding in the Rock
Psalm 31
The LORD a Fortress in Adversity 
To the Chief Musician. A Psalm of David. 

In You, O LORD, I put my trust; 
Let me never be ashamed; 
Deliver me in Your righteousness. 
Bow down Your ear to me, 
Deliver me speedily; 
Be my rock of refuge, 
A fortress of defense to save me. 
For You are my rock and my fortress; 
Therefore, for Your name's sake, 
Lead me and guide me. 

Pull me out of the net which they have secretly laid for me, 
For You are my strength. 
Into Your hand I commit my spirit; 
You have redeemed me, O LORD God of truth. 
I have hated those who regard useless idols; 
But I trust in the LORD. 

I will be glad and rejoice in Your mercy, 
For You have considered my trouble; 
You have known my soul in adversities, 
And have not shut me up into the hand of the enemy; 
You have set my feet in a wide place. 

Have mercy on me, O LORD, for I am in trouble; 
My eye wastes away with grief, 
Yes, my soul and my body! 
For my life is spent with grief, 
And my years with sighing; 
My strength fails because of my iniquity, 
And my bones waste away. 
I am a reproach among all my enemies, 
But especially among my neighbors, 
And am repulsive to my acquaintances; 
Those who see me outside flee from me. 

I am forgotten like a dead man, out of mind; 
I am like a broken vessel. 
For I hear the slander of many; 
Fear is on every side; 
While they take counsel together against me, 
They scheme to take away my life. 

But as for me, I trust in You, O LORD; 
I say, "You are my God." 
My times are in Your hand; 
Deliver me from the hand of my enemies, 
And from those who persecute me. 
Make Your face shine upon Your servant; 
Save me for Your mercies' sake. 

Do not let me be ashamed, O LORD, for I have called upon You; 
Let the wicked be ashamed; 
Let them be silent in the grave. 
Let the lying lips be put to silence, 
Which speak insolent things proudly and contemptuously against the righteous. 

Oh, how great is Your goodness, 
Which You have laid up for those who fear You, 
Which You have prepared for those who trust in You 
In the presence of the sons of men! 
You shall hide them in the secret place of Your presence 
From the plots of man; 
You shall keep them secretly in a pavilion 
From the strife of tongues. 

Blessed be the LORD, 
For He has shown me His marvelous kindness in a strong city! 

For I said in my haste, 
"I am cut off from before Your eyes"; 
Nevertheless You heard the voice of my supplications 
When I cried out to You. 
Oh, love the LORD, all you His saints! 
For the LORD preserves the faithful, 
And fully repays the proud person. 

Be of good courage, 
And He shall strengthen your heart, 
All you who hope in the LORD.


Extra Credit
Seasons of Stress in the World
The Body of Christ in Perilous Times
Music
"Hard Times" Mavis Staples, (Stephen Foster)

"All the Good Times are Past and Gone" (Norman and Nancy Blake)
My Lord Knows the Way Through the Wilderness
version two
No Hiding Place Down Here (Carter Family)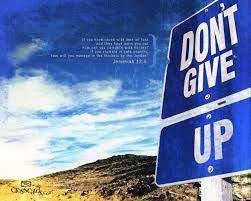 Notes by Lambert Dolphin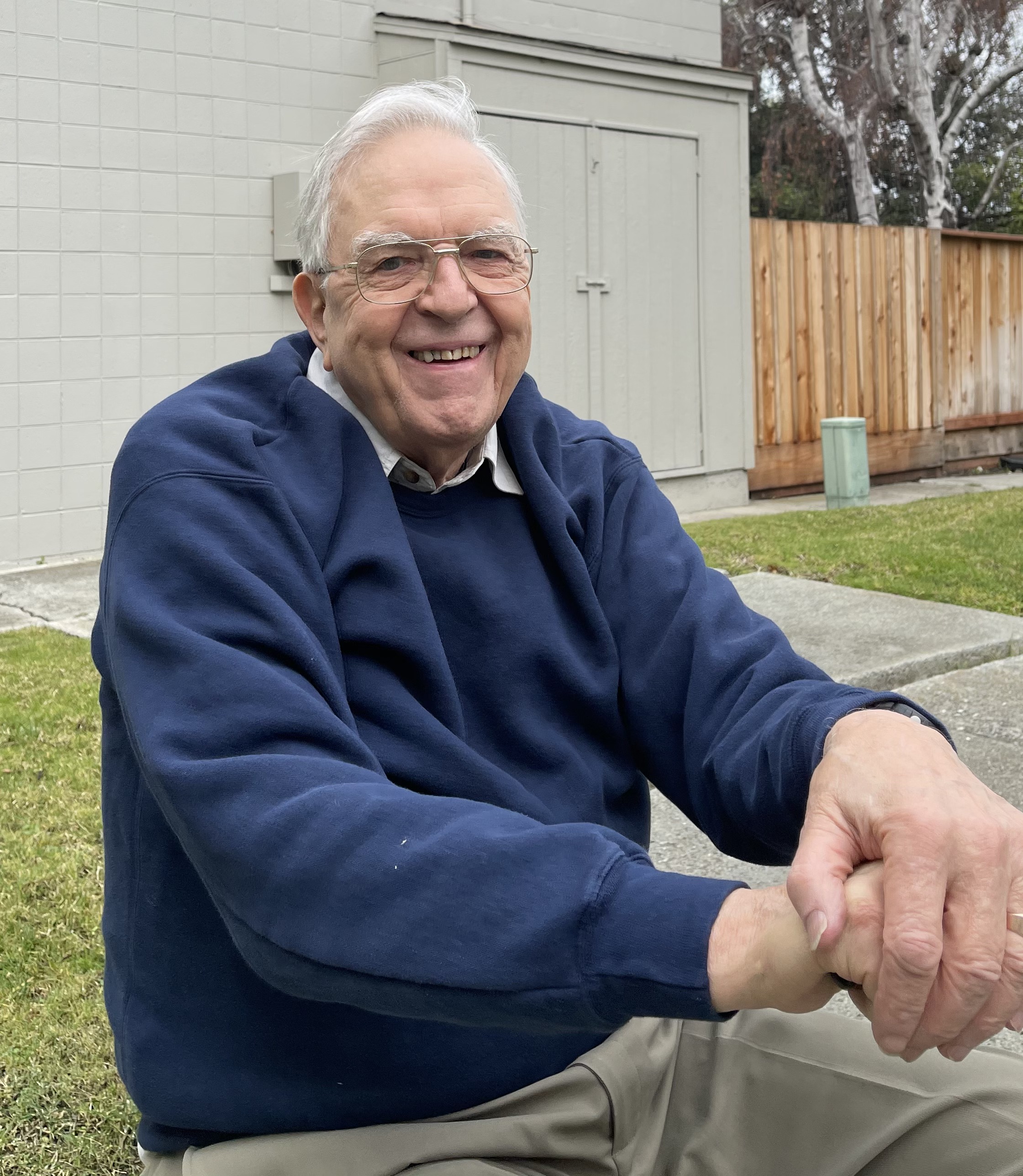 Email is welcome 
Lambert Dolphin's Place
Recent and Recovered Articles
Newsletters Old and New

January 8, 2022