The Royal Road to Wholeness





Occasionally one hears of a person pouring gasoline over himself and lighting a match. Sometimes the person does not die but is rushed to a hospital by paramedics. Burn victims are often difficult to save. Hospital burn wards are as good as treatment gets, both in staff skill and medical excellence.

The horrors of war are quickly forgotten within a few years. In the American Civil War [1861 to 1865, between the North (Union) and the South (Confederacy)], our nation tried to commit suicide sending around a million people out of this life into the hands of God. World War I featured 4 million dead, sending vast numbers of boys (and others) to their eternal destinies, way too early in life. How many all told were cheated out of careers, marriage, siring kids, and the pleasures of life? World War 2 saw over 70 million exterminated.

(Ray Stedman said that war is inevitable in a fallen world).

At any given time, local riots and conflicts, terrorist attacks anywhere, everywhere, break out to our general horror and alarm. The established order of the cosmos is breaking down on every side.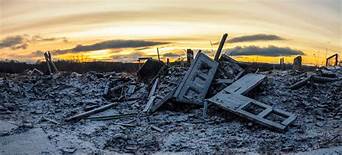 Governments in the world have been put into the world to keep us from slaughtering our neighbors and killing ourselves. Disease, famine, pestilence haunt human history but much more is yet to come down on us.
One of the names for the Third Member of the Trinity is "The Restrainer."
Claims that we are basically good, moral, law abiding people are less and less credible as history moves towards the consummation. Do any of deserve to even live another day?
"...when an innumerable multitude of people had gathered together, so that they trampled one another, Jesus began to say to His disciples first of all, 'Beware of the leaven of the Pharisees, which is hypocrisy. For there is nothing covered that will not be revealed, nor hidden that will not be known. Therefore whatever you have spoken in the dark will be heard in the light, and what you have spoken in the ear in inner rooms will be proclaimed on the housetops.

"And I say to you, My friends, do not be afraid of those who kill the body, and after that have no more that they can do. But I will show you whom you should fear: Fear Him who, after He has killed, has power to cast into hell; yes, I say to you, fear Him!

"Are not five sparrows sold for two copper coins? And not one of them is forgotten before God. But the very hairs of your head are all numbered. Do not fear therefore; you are of more value than many sparrows.

"Also I say to you, whoever confesses Me before men, him the Son of Man also will confess before the angels of God. But he who denies Me before men will be denied before the angels of God.

"And anyone who speaks a word against the Son of Man, it will be forgiven him; but to him who blasphemes against the Holy Spirit, it will not be forgiven.

"Now when they bring you to the synagogues and magistrates and authorities, do not worry about how or what you should answer, or what you should say. For the Holy Spirit will teach you in that very hour what you ought to say." (Luke 12:1-12)
Peace loving people, especially moms and grandmothers are especially burdened in time of war. When I visited my grandmother in Emmett, Idaho in 1944, many homes there featured small flags in their front windows with a star for each father of son away fighting for our nation.
On a different plane, leaders at every level of government, from local to national, strive to hold together the fragile fabric of society against internal surges of violence, murder, rape, pillage, plundering. Threats from without, from within, and even from outer space are constant worries for all reputable national leaders.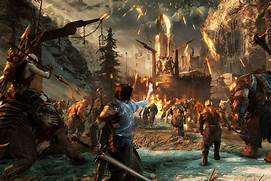 The root causes of war are easy to understand by anyone who reads the Bible even a little. (The Root Cause of Violence in Society).
A thin veneer of law and order has been keeping our nation from self immolation for many decades now. This has been all the grace of God holding back the evil and violence in every heart. If God were to let go, our horrific end would soon follow. God can't and won't allow that to happen. He loves us too much. But He must step in else we'll blow ourselves to kingdom come within a few more years.
At the same time, our Creator is holy and just in His nature. He ought to wipe us all out, clean up the mess we've made, and start all over again. Not so! He loves us too much to allow us to self destruct or to completely ruin His once beautiful universe.
Seeing our total depravity way before it actually began to happen, early on, the three Persons of the godhead counseled together about the inevitable consequences of creating us with large amounts of free will (modeled after the dynamics and fellowship of the three Persons). God the Son agreed to be born into the world as a man, one of us, to bear the judgment due everyone! Jesus is that man, the Lamb of God slain before the foundation of the world (Revelation 5:6, 13:8).
The central point of all of history from heaven's vantage point is the life of Jesus lived out among us (from about 6 BC to 30 AD), by this one Jew whose genealogy dates back to the first human parents.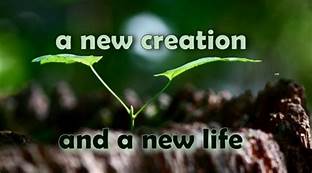 The solution to all human (and angelic evil) is an accomplished done-deal as far as God is concerned. Wait and see what's coming down, if you dare.
"...if anyone is in Christ, he is a new creation; old things have passed away; behold, all things have become new. Now all things are of God, who has reconciled us to Himself through Jesus Christ, and has given us the ministry of reconciliation, that is, that God was in Christ reconciling the world to Himself, not imputing their trespasses to them, and has committed to us the word of reconciliation.

Now then, we are ambassadors for Christ, as though God were pleading through us: we implore you on Christ's behalf, be reconciled to God. For He made Him who knew no sin to be sin for us, that we might become the righteousness of God in Him." (2 Corinthians 5:17-21)
The population of the world now numbers nearly 7.7 billion persons, increasing exponentially. Perhaps 10-30% know Jesus or are on their way to knowing Him. These have been reconciled to God or soon will be!
Behold, He is coming with clouds, and every eye will see Him, even they who pierced Him. And all the tribes of the earth will mourn because of Him. Even so, Amen.

"I am the Alpha and the Omega, the Beginning and the End," says the Lord, "who is and who was and who is to come, the Almighty." (Revelation 1:7-8)

When Jesus had finished His various job assignments from His Father, down here on our planet, He reported back to headquarters. There He was assigned to take over the government of the universe alongside the Father's Throne.
Today Jesus sits as Commander and Chief of the vast armies of God poised for an open invasion.

A Quote from Mere Christianity by C.S. Lewis
"God is going to invade this earth in force. But what is the good of saying you are on his side then, when you see the whole natural universe melting away like a dream, and something else--something it never entered your head to conceive--comes crashing in; something so beautiful to some of us, and so terrible to others, that none of us will have any choice left? For this time it will be God without disguise; something so overwhelming that it will strike either irresistible love or irresistible horror into every creature. It will be too late then to choose your side. There is no use saying you choose to lie down when it has become impossible to stand up. That will not be the time for choosing; it will be the time when we discover which side we have really chosen, whether we realized it before or not. Now, today, this moment, is our chance to choose the right side. God is holding back, to give us that chance. It will not last forever. We must take it or leave it."

Isaiah 34

Come near, you nations, to hear;
And heed, you people!
Let the earth hear, and all that is in it,
The world and all things that come forth from it.
For the indignation of the Lord is against all nations,
And His fury against all their armies;
He has utterly destroyed them,
He has given them over to the slaughter.
Also their slain shall be thrown out;
Their stench shall rise from their corpses,
And the mountains shall be melted with their blood.
All the host of heaven shall be dissolved,
And the heavens shall be rolled up like a scroll;
All their host shall fall down
As the leaf falls from the vine,
And as fruit falling from a fig tree.
"For My sword shall be bathed in heaven;
Indeed it shall come down on Edom,
And on the people of My curse, for judgment.
The sword of the Lord is filled with blood,
It is made overflowing with fatness,
With the blood of lambs and goats,
With the fat of the kidneys of rams.
For the Lord has a sacrifice in Bozrah,
And a great slaughter in the land of Edom.
The wild oxen shall come down with them,
And the young bulls with the mighty bulls;
Their land shall be soaked with blood,
And their dust saturated with fatness."
For it is the day of the Lord's vengeance,
The year of recompense for the cause of Zion.
Its streams shall be turned into pitch,
And its dust into brimstone;
Its land shall become burning pitch.
It shall not be quenched night or day;
Its smoke shall ascend forever.
From generation to generation it shall lie waste;
No one shall pass through it forever and ever.
But the pelican and the porcupine shall possess it,
Also the owl and the raven shall dwell in it.
And He shall stretch out over it
The line of confusion and the stones of emptiness.
They shall call its nobles to the kingdom,
But none shall be there, and all its princes shall be nothing.
And thorns shall come up in its palaces,
Nettles and brambles in its fortresses;
It shall be a habitation of jackals,
A courtyard for ostriches.
The wild beasts of the desert shall also meet with the jackals,
And the wild goat shall bleat to its companion;
Also the night creature shall rest there,
And find for herself a place of rest.
There the arrow snake shall make her nest and lay eggs
And hatch, and gather them under her shadow;
There also shall the hawks be gathered,
Every one with her mate.
"Search from the book of the Lord, and read:
Not one of these shall fail;
Not one shall lack her mate.
For My mouth has commanded it, and His Spirit has gathered them.
He has cast the lot for them,
And His hand has divided it among them with a measuring line.
They shall possess it forever;
From generation to generation they shall dwell in it."

God IS love
The highest form of love is sacrificial love and that is to be seen in God's stated love for all mankind.
"...If I have told you earthly things and you do not believe, how will you believe if I tell you heavenly things? No one has ascended to heaven but He who came down from heaven, that is, the Son of Man who is in heaven. And as Moses lifted up the serpent in the wilderness, even so must the Son of Man be lifted up, that whoever believes in Him should not perish but have eternal life. For God so loved the world that He gave His only begotten Son, that whoever believes in Him should not perish but have everlasting life. For God did not send His Son into the world to condemn the world, but that the world through Him might be saved.

"He who believes in Him is not condemned; but he who does not believe is condemned already, because he has not believed in the name of the only begotten Son of God. And this is the condemnation, that the light has come into the world, and men loved darkness rather than light, because their deeds were evil. For everyone practicing evil hates the light and does not come to the light, lest his deeds should be exposed. But he who does the truth comes to the light, that his deeds may be clearly seen, that they have been done in God."
(John 3:12-21)
God's next major move in history will the removal from the earth of all those who now Jesus or will know Him soon. Jesus and His Bride will not leave for a holiday on some distant tropical sea short. Jesus will come and remain here with us, but behind the scenes.
God loves everyone, sinners and saints. He wishes none to perish. By removing His "salt and light" from society, Jesus will then express His Person through the entire earth through trained Jewish evangelists drawing millions into an eternal relationship with Jesus.
There is a vast amount of information in the Bible about the end of the present age. No one part of the Bible tells all.
Start by knowing Jesus existentially. He is personal, relational, intimate. Nothing is hidden from Him. Jesus oversees the management of every one on earth one living or dead. Surrender everything you know about, especially yourself, to Jesus. He will take over and lead you into a grand new life where He will prove sufficient for all your needs, hopes, desires. It is not enough to simply experience God, like an incomplete guru or a hippie.
"And this is eternal life: that men my know you, the only true God, and Jesus Christ whom you have sent." (John17:3)
We each must learn all we can about the Person of God. He is a rational Person. The universe was designed with a high degree of order (low entropy). God teaches, trains, reasons with us, disciples us and opens up the vast universe for us to enjoy.
"Let us therefore be diligent to enter that rest, lest anyone fall according to the same example of disobedience. For the word of God is living and powerful, and sharper than any two-edged sword, piercing even to the division of soul and spirit, and of joints and marrow, and is a discerner of the thoughts and intents of the heart. And there is no creature hidden from His sight, but all things are naked and open to the eyes of Him to whom we must give account." (Hebrews 4:11-13)
Final Call: the Grand Invitation
"I, Jesus, have sent My angel to testify to you these things in the churches. I am the Root and the Offspring of David, the Bright and Morning Star."

And the Spirit and the bride say, "Come!" And let him who hears say, "Come!" And let him who thirsts come. Whoever desires, let him take the water of life freely. (Revelation 22:16-17)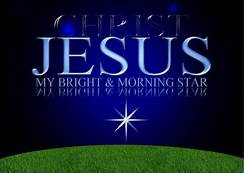 Email Lambert
Lambert Dolphin's Place (Home Page)
Lambert Dolphin's Original Web Site (1995)
Lambert's Personal Testimony
Newsletters by Lambert  Music for today 

A Glorious Church
I Sing the Mighty Power of God
Jesus, The Light of the World
Pachelbel: Canon in D
June 22, 2019