Gender Confusion

An Introduction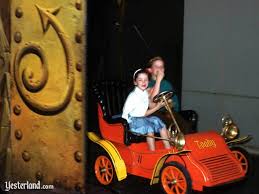 I remember well the Great Depression, World War Two,the Korean and Viet Nam Wars, and all that followed. It's been a wild ride! History is going somewhere. While many see time, chance, and evolution as the driving forces in the world, I have found a way better paradigm in the Bible. I'm further anchored by the fact I have enjoyed a personal relationship with the Creator, Jesus Christ, and the Holy Spirit, for more than fifty years now. I am not a recent convert.
There are many subjects I can rant about today, but I suppose one of the biggest changes I have seen in my life concerns marriage, sexual expression, and family structure. My observations are my own perceptions and offered here for fellow searchers who may be looking for something deeper than a mere secular (or religious) world view.
My parents were professing Christians when I was a boy. Sexual expression was for marriage only. Divorce was taboo. Abortion was rare and limited only to situations in which the mother's health was in jeopardy. There were glaring discrepancies back then of course, and we kids were the first to spot these on our radars. For example, an unmarried young man was "weird" if he insisted on sexual abstinence before marriage. Virgin girls were highly prized. Parents did not, as a rule, sit their sons down for "the talk" at puberty, so most of us learned on our own about sex from our peers. We went on to college piling up advanced degrees but never learning which way was up.
For instance, what happens when I die? Is there any purpose to life or is all meaning generated by experience, by trial and error? Are there no moral absolutes?
Marriage as an institution back then was sacred even when the wedding had been hypocritical or feigned. Great expense and social pressure accompanied important ("royal") weddings, as if the ceremony alone guaranteed happiness, bliss, and flawless offspring. When a wedding took place, two families came together and bonded across cultural divides, to one degree or other. So marriage was a healing, stabilizing social institution.
Therefore a healthy nation (it was widely believed)--was assumed to be built around monogamous marriage, life-long fidelity, and controlled sexual behavior. In this scenario children were special and usually sought after. Parents knew they had to raise their kids "right," knowing it would be many years before offspring would become productive to society, paying back the society as well as parents. All sexual expression outside of marriage was assumed sinful, but there were no standards once you were married, apparently.
We were also more law-abiding then. I was genuinely patriotic, a loyal citizen, and fairly well informed about our national heritage and our history. "In God we Trust" was universal, pretty much. Law and Order were prized. The Courts were assumed just, good churchgoers went to heaven, and bad people went to hell. Certainly living in America was a great privilege.
The "fabric of society" is radically different now. Important cultural revolutions have swept through society since World War 2, especially. Many of my friends have kept track of these and can expound by the hour on what has changed and what remains. I'll assume here that you the reader are well read, well informed, and hopefully not carried along every instability in the social fabric. Hopefully you are looking and hoping for better days to come?
The biggest change in fifty years, I believe, has been the loss of absolutes and the decline of belief in any absolute — including God. We had been given permission, it seems, to live pretty much as we please.
As near as I can tell, most men and women under 30 or 40 years old are apparently sexually active and have been since puberty. The biological sexual drive can't be turned off, it is said, once one enters adolescence. Masturbation is considered normal and desirable, that is, between hookups. "Hookups" can be either straight or gay according to one's preference. Marriage is cool but there are few role models anywhere. Mom and Dad "certainly did not have their act together and besides they have both divorced and remarried now." "Religious people I know live under a guilt trip so I am not religious." "It's cool for you to live as you please but don't lay any guilt trip on me." "Moral standards are relative; there are no absolutes."
That the world has changed since 1950 is not disputed. Some see that as progress, or evolution at work. I don't. I believe in absolutes because I have been convinced by evidence from a higher dimension, namely because Jesus Christ has been real in my life since 1962. My convictions are Biblical and experiential. Here are some of my thoughts about the universe. I am adding various links which hopefully some of you will read in the interest of thoroughness. My friend, the late Chuck Missler often said, "Whatever you do, don't take my word for anything I say. Do your own homework."
The Universe we Find Ourselves Embedded In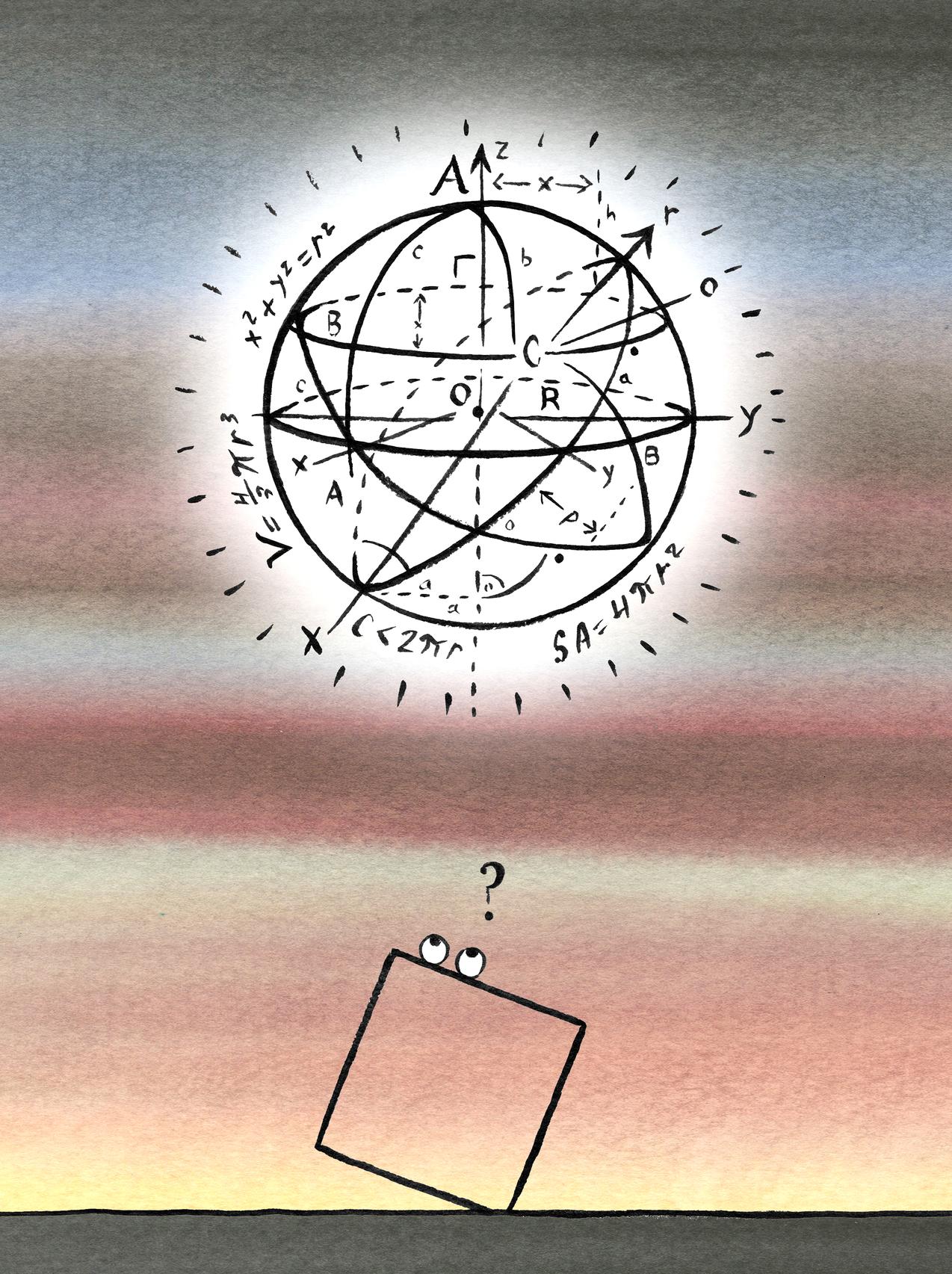 The Uniqueness of Creation Week
Overestimating Science
The Ruin of Creation

The Limits of Science
My first TV was black and white but that did not last very long. Einstein's Theory of Relativity shook me up in high school. I knew I wasn't living in Kansas anymore. My first encounter with an Absolute took place 57 years ago when I took a big chance and invited Jesus Christ into my life. It seemed ludicrous at the time, yet I had met others by then who insisted they knew Jesus personally and were living high quality lives.
I was told at the time by my new Christian friends that Jesus waits for our permission before invading our space-time domain. Sure enough, that's been my everyday experience ever since. Jesus is a perfect gentleman even though He owns the whole cosmos and is kind even to His enemies.
I now believe the universe was created to be an orderly, harmonious place. Somehow man is located at the mid point between a microcosm of order and fine tuning extending at least 31 orders of magnitude (factors of ten) smaller than man's scale (a few meters).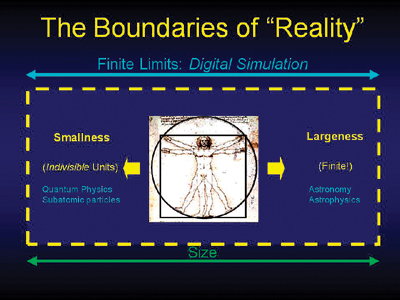 The Boundaries of our Reality by Chuck Missler

Whence our Reality by Chuck Missler
Looking from the microcosm the macrocosm continues outward for at least 26 orders of magnitude bigger.
The observable universe is thus a sphere with a diameter of about 28.5 gigaparsecs
(93 billion light-years or 8.8×1026 meters).
Diameter: 8.8×1026 m (28.5 Gpc or 93 Gly)
Age: 13.799±0.021 billion years
Density (of total energy): 9.9×10−27 kg/m3
(equivalent to 6 protons per cubic meter of ...
Mass (ordinary matter): 1.5 x 10 53 kg (Wikipedia)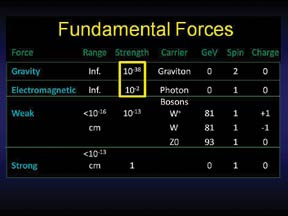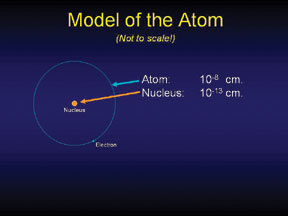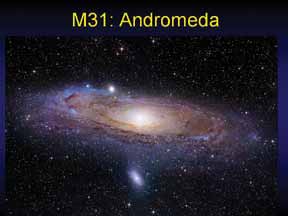 Illustrations by Chuck Missler (khouse.org)
Actually there is good reason to believe that much of the created universe resides in space-time regimes we can not presently observe, measure, explore. Vast reaches of the spiritual realm, ("the heavenly places") are hinted at in the Bible. As one gains appreciation of the Lord Jesus and the vastness of the real universe, earth is soon seen as cramped, overcrowded, and very much damaged. The subjects of suffering, sin, dying, and death are subjects of much revelation in the Bible! All this should persuade us to pay attention to Jesus every day.
Naively we know we grow up believing that we live in a rather confined space or cage. We don't know exactly how we got here but we know we began as babies, grow up and die within a hundred years or less. Neither is the world a safe place! All sorts of flawed explanations about our existence and destiny assault us from the first grade onward.
It's terribly dangerous down here. But most of us think we are special—bad things can't happen to us. Whoever I am, I am the most important being in the universe whether others acknowledge that or not. Reality is the sum total of my life-experience, I deserve to live forever. But the way of escape eludes us--all because wholeness and everlasting life is found only in Jesus Christ.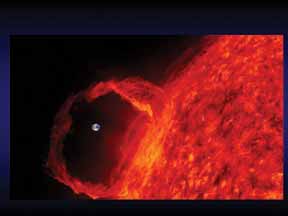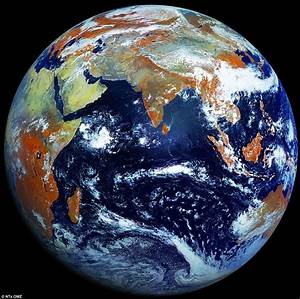 The Day of Man and the Day of the Lord
On Knowing God
Our Collapsing Civilization
Population Decrease Ahead
Software not Hardware
What is Revelation from God?
Made in the Image of God
All these notions from "me, myself, and I" are only partially true about the universe. They will quickly be displaced when I take my last breath or am killed in a crash. Most of who I really am is software not hardware. This is discoverable as soon as I become aware that our Creator has given us a huge body of information from outside the system of observable reality. Jesus is "Truth focused." He is alive now and available. We are invited to know Him exactly as we hope to know friends, family,and lovers.
"The teaching of the New Testament is that now, at this very moment, there is a Man in heaven appearing in the presence of God for us. He is as certainly a man as was Adam or Moses or Paul; he is a man glorified, but his glorification did not de-humanize him. Today he is a real man, of the race of mankind, bearing our lineaments and dimensions, a visible and audible man, whom any other man would recognize instantly as one of us. But more than this, he is the heir of all things, Lord of all lords, head of the church, firstborn of the new creation. He is the way to God, the life of the believer, the hope of Israel, and the high priest of every true worshiper. He holds the keys of death and hell, and stands as advocate and surety for everyone who believes on him in truth. Salvation comes not by accepting the finished work, or deciding for Christ; it comes by believing on the Lord Jesus Christ, the whole, living, victorious Lord who, as God and man, fought our fight and won it, accepted our debt as his own and paid it, took our sins and died under them, and rose again to set us free. This is the true Christ; nothing less will do." (A.W. Tozer)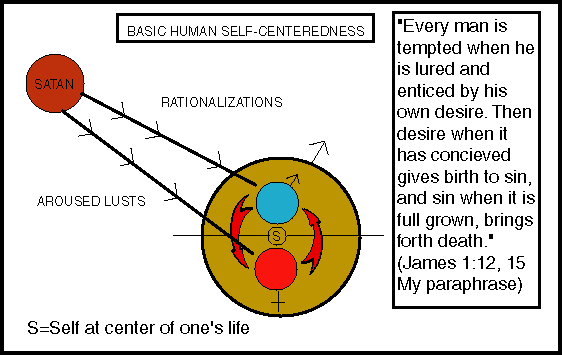 ---
Social Breakdown and Gender Confusion
The created universe macrocosm and the microcosm are indeed orderly and show evidence everywhere of design. Yes, God is far more intelligence than the sum total of all of mankind.
Yet the universe is now damaged (as should be obvious), but it was not that way at the end of Creation Week. The Author is holy and perfect, and He will soon restore everything. God's present involvement down here is low key right now, but that's about to change. Many are being left out of the Grand Restoration Plan. We do have a choice.
The opening chapters of the Bible are jam-packed with clues about our origins and destiny. The Bible is unlocked for all who are seeking God honestly or who have already discovered that Jesus Christ, our Creator is alive today and sits in the highest place of power and authority in the cosmos. Secular ideas as man's origins and destiny pale in comparison to the hidden splendor behind the scenes in a vast cosmos.
"...For since the beginning of the world
Men have not heard nor perceived by the ear,
Nor has the eye seen any God besides You,
Who acts for the one who waits for Him..." (Isaiah 64:4)
Genesis 1-3 is where I have found the best answers. God is intensely personal and He exists in three Persons who are fulfilled and complete in themselves even before there was a created universe. There was no need for Them to create a universe or us. He further risked losing everything by making us very much like Themselves. So it was that God created us in two distinctive sexes: male and female.
Then God said, "Let Us make man in Our image, according to Our likeness; let them have dominion over the fish of the sea, over the birds of the air, and over the cattle, over all the earth and over every creeping thing that creeps on the earth." So God created man in His own image; in the image of God He created him; male and female He created them. Then God blessed them, and God said to them, "Be fruitful and multiply; fill the earth and subdue it; have dominion over the fish of the sea, over the birds of the air, and over every living thing that moves on the earth." (Genesis 1:26-28)
Though I have never married, I believe marriage is clearly something brought into being by God. It's not a man-made institution. In fact the Bible clearly teaches that the relationship between a man and a woman in marriage is an exact parallel to the eternal relationship Jesus has with his Bride, the True Church. Therefore all sexual expression outside of marriage, and all persons who ignore Jesus and His covenants with mankind, remain on the outside looking in. Staying single is perfectly acceptable to God and allows serving God in ways difficult for the married.
Jesus is a Single Man
Jesus Plain and Simple
Jesus takes a Wife
Therefore be imitators of God as dear children. And walk in love, as Christ also has loved us and given Himself for us, an offering and a sacrifice to God for a sweet-smelling aroma.

But fornication and all uncleanness or covetousness, let it not even be named among you, as is fitting for saints; neither filthiness, nor foolish talking, nor coarse jesting, which are not fitting, but rather giving of thanks. For this you know, that no fornicator, unclean person, nor covetous man, who is an idolater, has any inheritance in the kingdom of Christ and God. Let no one deceive you with empty words, for because of these things the wrath of God comes upon the sons of disobedience. Therefore do not be partakers with them.

For you were once darkness, but now you are light in the Lord. Walk as children of light (for the fruit of the Spirit is in all goodness, righteousness, and truth), finding out what is acceptable to the Lord. And have no fellowship with the unfruitful works of darkness, but rather expose them. For it is shameful even to speak of those things which are done by them in secret. But all things that are exposed are made manifest by the light, for whatever makes manifest is light. Therefore He says:

"Awake, you who sleep,
Arise from the dead,
And Christ will give you light."

See then that you walk circumspectly, not as fools but as wise, redeeming the time, because the days are evil.

Therefore do not be unwise, but understand what the will of the Lord is. And do not be drunk with wine, in which is dissipation; but be filled with the Spirit, speaking to one another in psalms and hymns and spiritual songs, singing and making melody in your heart to the Lord, giving thanks always for all things to God the Father in the name of our Lord Jesus Christ, submitting to one another in the fear of God.

Wives, submit to your own husbands, as to the Lord. For the husband is head of the wife, as also Christ is head of the church; and He is the Savior of the body. Therefore, just as the church is subject to Christ, so let the wives be to their own husbands in everything.

Husbands, love your wives, just as Christ also loved the church and gave Himself for her, that He might sanctify and cleanse her with the washing of water by the word, that He might present her to Himself a glorious church, not having spot or wrinkle or any such thing, but that she should be holy and without blemish. So husbands ought to love their own wives as their own bodies; he who loves his wife loves himself.

For no one ever hated his own flesh, but nourishes and cherishes it, just as the Lord does the church. For we are members of His body, of His flesh and of His bones. "For this reason a man shall leave his father and mother and be joined to his wife, and the two shall become one flesh."

This is a great mystery, but I speak concerning Christ and the church. Nevertheless let each one of you in particular so love his own wife as himself, and let the wife see that she respects her husband. (Ephesians 5)
God had created two sexes, not one, and that the distinctives were built in and well-defined.
I sense that gender-confused offspring must be due to gender-confused parents—at least in part. It is wrong to attribute the current state of affairs entirely to the kids under 30. Where are there marriages today where the husband and father is complete in Christ walking in daily obedience with Jesus? Where are the wives and mothers whose first love is Jesus and seek Him daily? Where are the marriages where Jesus is Lord first between the man and his wife, then overflows to godly love for the kids (extending to the neighbors) and the community?
I see few good role models in society (or in churches) these days. I see many father-wounds and mother-wounds and cases of AED (arrested emotional development). The problems soon are resolved when any of us give Jesus permission to live in us.
But wholeness begins with the individual man or woman, boy or girl. If we do not first seek, know, and follow Jesus (as a Person) we will not become whole persons.

We ought to help younger men and women know Jesus and be made whole men and women no longer confused about their identity or their gender. But older men and women, single or married, are not free to live as we please if we claim to be Christians. Are we whole dads and complete moms individually? Is Jesus Christ the Third Person in our homes and our marriages?
Jesus is much more than a house guest or a visitor in our homes. He is in charge of the entire universe--as will soon become evident in history. We are offered perfect freedom, healing and wholeness in a one-on-one relationship with Him. All we have to give up is our Pride and our Self-righteousness.
"Nor is there salvation in any other, for there is no other name under heaven given among men by which we must be saved." (Acts 4:12)
I am a fellow pilgrim and do not have all the answers. I have added a bunch of links which I hope will be helpful. Please feel free to write me if you feel I might be helpful. I deeply believe God wants no one to be left behind. Once Jesus has your permission He will make Himself known to you, in you. He is Lord; it's not enough to allow Him into your life conditionally.
Arrested Emotional Development
Fathers and Father Wounds
The Seamy Side of Life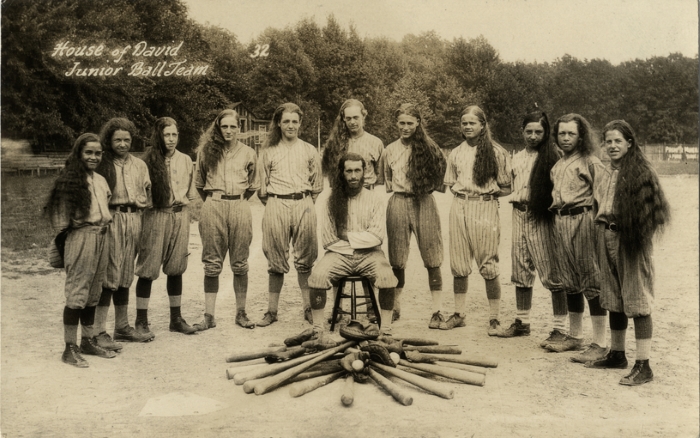 Who are the boys and who are the girls in this photo?
God is going to invade this earth in force. But what is the good of saying you are on His side then, when you see the whole natural universe melting away like a dream, and something else -- something it never entered your head to conceive -- comes crashing in; something so beautiful to some of us, and so terrible to others, that none of us will have any choice left? For this time it will be God without disguise; something so overwhelming that it will strike either irresistible love or irresistible horror into every creature.
It will be too late then to choose your side. There is no use saying you choose to lie down when it has become impossible to stand up. That will not be the time for choosing; it will be the time when we discover which side we have really chosen, whether we realized it before or not. Now, today, this moment, is our chance to choose the right side. God is holding back, to give us that chance. It will not last forever. We must take it or leave it. (C.S. Lewis)
---
Come to Jesus with Childlike Trust. He will meet you as you are.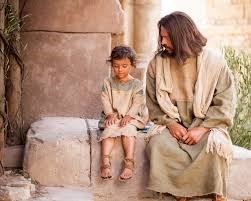 At that time the disciples came to Jesus, saying, "Who then is greatest in the kingdom of heaven?"

Then Jesus called a little child to Him, set him in the midst of them, and said, "Assuredly, I say to you, unless you are converted and become as little children, you will by no means enter the kingdom of heaven. Therefore whoever humbles himself as this little child is the greatest in the kingdom of heaven. Whoever receives one little child like this in My name receives Me.

"But whoever causes one of these little ones who believe in Me to sin, it would be better for him if a millstone were hung around his neck and he were drowned in the depth of the sea. Woe to the world because of offenses! For offenses must come, but woe to that man by whom the offense comes!

"If your hand or foot causes you to sin, cut it off and cast it from you. It is better for you to enter into life lame or maimed rather than having two hands or two feet, to be cast into the everlasting fire. And if your eye causes you to sin, pluck it out and cast it from you. It is better for you to enter into life with one eye, rather than having two eyes, to be cast into hell fire.

"Take heed that you do not despise one of these little ones, for I say to you that in heaven their angels always see the face of My Father who is in heaven. For the Son of Man has come to save that which was lost.

"What do you think? If a man has a hundred sheep, and one of them goes astray, does he not leave the ninety-nine and go to the mountains to seek the one that is straying? And if he should find it, assuredly, I say to you, he rejoices more over that sheep than over the ninety-nine that did not go astray. Even so it is not the will of your Father who is in heaven that one of these little ones should perish." (Matthew 18:1-14)

Israel's Birth Pangs
It Takes Three to Tango
Yin, Yang the Tao and Wholeness
Paint or Get Off the Ladder
The Great Generational Disconnect
King Ego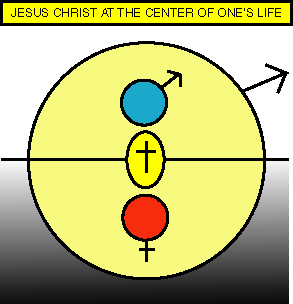 ------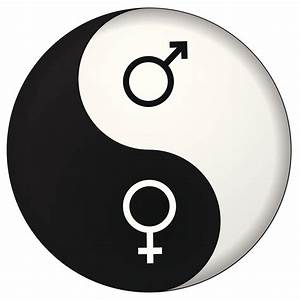 Wholeness is found when Jesus the Lord is at the Center of One's Life
---
August 16, 2019
Edited Deeember 16, 2019 by AZL
1/18/2020.