Christ IN You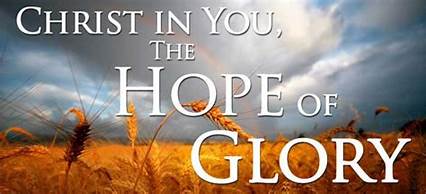 Perhaps you have heard, as I have, that a person we know "accepted Jesus as their personal savior" and has gone on to live a "Christ centered" life? God knows about such statements, I certainly don't. But what do these two claims really mean?
What I do see all around me are a great many professing Christians living apparently compromised lives, much as I did for years, not realizing who Jesus Christ really is. In a similar manner I took the indwelling Holy Spirit for granted. Yet both Jesus and the Holy Spirit are God. What an awesome thing it is to realize that the living God, who brought the universe into existence, actually comes to live in us humans—(in those of us who chosen Jesus as Lord that is).
I see three groups of professing Christians around these days.
Sadly, persons in of these three groups may not be very useful to Jesus. Fanatics are not helpful either. Every individual who has ever lived is unique and has the potential of being a bright shining light in a dark world.
There is a fourth group which ought to be discussed. These are the rebellious. Many pursue their own course in life resisting God's grace and mercy as long as they can--but eventually relinquishing themselves—capitulating—to Jesus.
Actually all men everywhere know enough about God to be without excuse.
"For the wrath of God is revealed from heaven against all ungodliness and unrighteousness of men, who suppress (repress) the truth in unrighteousness, because what may be known of God is manifest in them, for God has shown it to them. For since the creation of the world His invisible attributes are clearly seen, being understood by the things that are made, even His eternal power and Godhead, so that they are without excuse, because, although they knew God, they did not glorify Him as God, nor were thankful, but became futile in their thoughts, and their foolish hearts were darkened. Professing to be wise, they became fools, and changed the glory of the incorruptible God into an image made like corruptible man—and birds and four-footed animals and creeping things." (Romans 1:18-23)
(For the sake of competeness I suggest yet another large group which I call "Existential Christians." See if you agree with me).
Does Jesus reject the naive, the helpless, the uninformed and those whose theology is not quite correct? By no means! Jesus is a compassionate fellow human being. He is also God the Son, and the Holy Spirit is also God. He has near-infinite patience with us; He is "long-suffering" towards us.
But a real personal relationship with God involves a yielding of our wills to an infinitely superior Being. He is running the universe, we aren't.
Authentic Christianity is about intimacy with Jesus and with other Christians. The enemy has pretty well succeeded in our day in isolating the people of Jesus from intimate communication with one another. We have been made autonomous zombies competing with one another instead of sharing interdependent "Body Life."
One obvious result of our present refusal to take Jesus seriosuly is that we are no longer taken seriously by outsiders. Our gross Biblical illiteracy these days does not help either. (Never mind for now that the last state of the true church of Jesus Christ at the end of the age is depicted in the Bible as "lukewarm.)
But what is Jesus like? Does He reflect the character of God the Father and God the Holy Spirit? To begin to see and know Jesus as really is, "He must increase but I must decrease."
When many of us discover that we must "die" in order to live, that statement can be off-putting to say the least.
"If any man would come after me, let him deny himself and take up his cross and follow me. He who seeks to save his life will lose it, and he who loses his life for my sake and for the gospel will save it."
Yes, "dying to self" can be scary when our own mortality is in view. The resolutions to our hesitations to trust Jesus are more than answered in the Bible--and by experience--when we walk with God. The answer is that God is a Person who wishes to know us personally. The trappings in our churches often suggest such that God is impersonal. True, God is transcendent as well as imminent. But,
"Shall two walk together, except they have agreed?" (Amos 3:3)

"Therefore humble yourselves under the mighty hand of God, that He may exalt you in due time, casting all your care upon Him, for He cares for you." (1 Peter 5:5)
Every person who is spiritually reborn by trusting Jesus for eternal life is a new-born-one, an infant as it were. Trusting Jesus and feeding on God's nourished, walking with God and growing up is how each Christian grows up.
"...but, speaking the truth in love, may we grow up in all things into Him who is the head—Christ—from whom the whole body, joined and knit together by what every joint supplies, according to the effective working by which every part does its share, causes growth of the body for the edifying of itself in love." (Ephesians 4:15,16)
The main point is that three great enemies in this world including our deeply rooted pride, and our love of many things in this world, hinder us in knowing God and thwart His program to heal us and to make us into whole persons.
Underlying the world system is an evil being who does not wish us well.
Jesus said, "The thief came only to kill and to destroy. I came that you might have life and have it more abundantly." (John 10:10)
The most subtle enemy we have is probably what the Bible calls "the flesh." The flesh as seen in our physical bodies is the natural life we all inherited from Adam. The flesh powerfully affects mind and soul and spirit which are real but invisible. We are proud people, selfish and proud.
Pride comes in two forms, self promoting, arrogant, holier-than-thou domineering and manipulative--or as stubbornness and intractability.
"God resists the proud and gives grace to the humble."
Our innate self-centeredness is not to be rooted out of us overnight. One of the wonderful services God the indwelling Holy Spirit is to help us to see what in us is from God and what is from the flesh.
To become citizens of heaven and live in sync with God is not a matter of a little cleansing with 'grandma's lye soap', plus some sorrows and regrets for our bad choices in life--which we now feel remorse about. Nothing we have done in the past or even the "changed life" we are now living counts one hoot with God. The only lasting works that will survive are the works we give Jesus permission to do through us.
This brings us back to the basics. We must die and allow Jesus to live through us. In times past this protocol has been called "the exchanged life" or "entering into the Sabbath Rest (Hebrews 3, 4).
Our "reasonable service" is described in Romans 12:1,2:
"I beg you therefore, brethren, by the mercies of God, that you present your bodies a living sacrifice, holy, acceptable to God, which is your reasonable service. And do not be conformed to this world, but be transformed by the renewing of your mind, that you may prove what is that good and acceptable and perfect will of God."
Because Jesus had died in our place, there is really not much for us to do but to "Trust and Obey." Our trespasses and our sins (past, present, future) were all paid for us by Jesus and we have a clean slate in the record books of heaven effective immediately when we give permission to Jesus to be our Lord. Because God is love, because He will use every available Christian to pour out His love into our broken world, our choices in life matter.
All this is packaged for us in Galatians 2:20. May I suggest you analyze and pray through this one verse one phrase at a time. Note the subtle change implied in the five changing uses of the personal pronoun"I"-- if you allow God to crucify that old ego and be identified with Jesus in His Cross. No wonder that Norman Grubb called this verse "The Liberating Secret."
"I have been crucified with Christ
nevertheless I live,
Yet not I,
but Christ lives in me;
and the life which I now live in the flesh
I live by faith in the Son of God,
who loved me and gave Himself for me."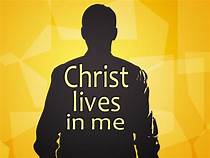 There is no escaping our inevitable accountability to God. As history moves forward, Jesus will move directly and boldly into human affairs as King of kings, Lord of lords, rightful heir of all things.
"For behold, the day is coming,
Burning like an oven,
and all the proud, yes, all who do wickedly will be stubble.
And the day which is coming shall burn them up," Says the LORD of hosts,
"That will leave them neither root nor branch."
But to you who fear My name the Sun of Righteousness shall arise with healing in His wings;
And you shall go out and grow fat like stall-fed calves.
You shall trample the wicked,
For they shall be ashes under the soles of your feet On the day that I do this," Says the LORD of hosts. (Malachi 4:1-4)

Your acknowledgment of Jesus Christ as LORD will make all the difference in the universe. Please don't be left behind. Make your call and election certain according to sound wisdom from the Apostle Peter.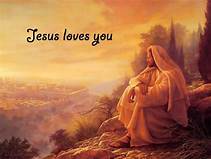 ---
Notes
The phrase "Christ in you" is found in Romans 8 and also in Colossians 1.
"...So then, those who are in the flesh cannot please God. But you are not in the flesh but in the Spirit, if indeed the Spirit of God dwells in you. Now if anyone does not have the Spirit of Christ, he is not His. And if Christ is in you, the body is dead because of sin, but the Spirit is life because of righteousness. But if the Spirit of Him who raised Jesus from the dead dwells in you, He who raised Christ from the dead will also give life to your mortal bodies through His Spirit who dwells in you." (Romans 8:8-11)

"...the mystery which has been hidden from ages and from generations, but now has been revealed to His saints. To them God willed to make known what are the riches of the glory of this mystery among the Gentiles: which is Christ in you, the hope of glory. Him we preach, warning every man and teaching every man in all wisdom, that we may present every man perfect in Christ Jesus. To this end I also labor, striving according to His working which works in me mightily." (Colossians 1:26-29)
The term "Christ in you" complements the teaching that we Christians are "in Christ." (The latter phrase occurs numerous times in the New Testament).
"There is therefore now no condemnation to those who are in Christ Jesus, who do not walk according to the flesh, but according to the Spirit. For the law of the Spirit of life in Christ Jesus has made me free from the law of sin and death." (Romans 8:1-2)

Blessed be the God and Father of our Lord Jesus Christ, who has blessed us with every spiritual blessing in the heavenly places in Christ, just as He chose us in Him before the foundation of the world, that we should be holy and without blame before Him in love, having predestined us to adoption as sons by Jesus Christ to Himself, according to the good pleasure of His will, to the praise of the glory of His grace, by which He made us accepted in the Beloved.

In Him we have redemption through His blood, the forgiveness of sins, according to the riches of His grace which He made to abound toward us in all wisdom and prudence, having made known to us the mystery of His will, according to His good pleasure which He purposed in Himself, that in the dispensation of the fullness of the times He might gather together in one all things in Christ, both which are in heaven and which are on earth—in Him. In Him also we have obtained an inheritance, being predestined according to the purpose of Him who works all things according to the counsel of His will, that we who first trusted in Christ should be to the praise of His glory." (Ephesians 1:3-12)

"For you are all sons of God through faith in Christ Jesus. For as many of you as were baptized into Christ have put on Christ. There is neither Jew nor Greek, there is neither slave nor free, there is neither male nor female; for you are all one in Christ Jesus. And if you are Christ's, then you are Abraham's seed, and heirs according to the promise." (Galatians 3:26-29)
Three Enemies
The Christian has three formidable enemies in this present world.
Other
Please meet Andrew Farley for solid encouragement and affirmation.
Recent articles by Lambert Dolphin

Lambert's Testimony from 1962

February 23, 2018