The Rebellious but Religious
"A father of the fatherless, a defender of widows,
Is God in His holy habitation.
God sets the solitary in families;
He brings out those who are bound into prosperity;
But the rebellious dwell in a dry land." (Psalms 68:5-6)
---
Previously I have been investigating three classes of professing Christians, some of whom appear to be hiding in the woodwork. It is not obvious that they know Jesus personally or are seeking to know Him. They are:
Compromised Christians
Closeted Christians
Cultural Christians

We hope others are seeking Jesus—and we all know that outward appearances and mere religious profession can be deceiving. Most everyone is "religious" deep down inside. True atheists are rare. We serve our church, we are loyal to our employer, devoted to our family, to our nation, to our parents, to various cause's but to whom or to what do we give our allegiance? But what are our motives? From whom are we seeking approval?
Many people today are their own gods! Lots of us remain autonomous in not giving inner allegiance to any external source of authority. We steer our own ship as best we can, motivated by what we find in our innermost being—loyalty to gut feelings or to the great god "Self."
Other Christians I know can look back to a season of intimacy with Jesus Christ which has long since faded away! Surely these people are "saved?" They apparently drifted away from intimacy with God, following the teachings and life-style of a compromised church perhaps, or conforming to the world without knowing it! An eclipsed relationship with Jesus does us no good and misrepresents Jesus to those around us.
The world is not a friendly place for anyone who chooses to follow Jesus!
Who moved? Not Jesus!
"Jesus Christ is the same yesterday, today, and forever." (Hebrews 13:8)
Default mode for all of us is running on self-effort, coping with circumstances as best we can, following tradition, going along on Autopilot, and keeping up with the Jones's.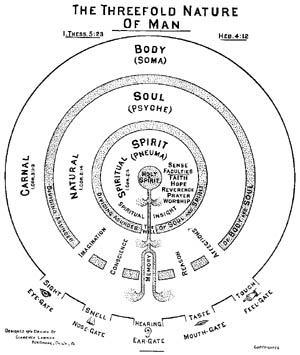 Ephesians Chapter Two teaches that God brought us to Himself for a far better mode of living. Note the verb tenses:
"And you He made alive, who were dead in trespasses and sins, in which you once walked according to the course of this world, according to the prince of the power of the air, the spirit who now works in the sons of disobedience, among whom also we all once conducted ourselves in the lusts of our flesh, fulfilling the desires of the flesh and of the mind, and were by nature children of wrath, just as the others.

But God, who is rich in mercy, because of His great love with which He loved us, even when we were dead in trespasses, made us alive together with Christ (by grace you have been saved), and raised us up together, and made us sit together in the heavenly places in Christ Jesus, that in the ages to come He might show the exceeding riches of His grace in His kindness toward us in Christ Jesus. For by grace you have been saved through faith, and that not of yourselves; it is the gift of God, not of works, lest anyone should boast. For we are His workmanship (artistic creation) created in Christ Jesus for good works (artistry), which God prepared beforehand that we should walk in them." (Ephesians 2:1-10)
Think of Jesus as the one real person in the universe, the great I AM. Allow Jesus to be your new life while you can enjoy your status as a servant of Jesus, a dependent "i am."
Our body is a temple and it is in the holy of holies of man where our deepest loyalties are housed. (The nature of the ego, the psyche, and our self-identity is a separate issue).
The "will" is the doorkeeper of the heart, at the gate between spirit and soul. Before we begin to know God in a personal way we are described in the Bible as spiritually dead. This means we are by nature unresponsive to the Spirit of God. We are motivated instead by emotions, desires, habit, tradition, and externals coming in from the outside. God never violates our will and our freedom of choice! (The will can be in bondage to harmful forces and influences, of course.)
Note Added:
The "will" is the doorkeeper of the heart, at the gate between spirit and soul. Before we begin to know God in a personal way we are described in the Bible as spiritually dead. This means we are by nature unresponsive to the Spirit of God. We are motivated instead by emotions, desires, habit, tradition, and externals coming in from the outside. God never violates our will and our freedom of choice! (The will can be in bondage to harmful forces and influences, of course. (James Fielder)

Ego is a Latin word for the personal pronoun "I." The real innermost you is a spirit. You are not your body, nor your mind, nor the sum total of all your experience. A supreme Spirit is responsible for us being here in the first place! Our Creator is the Great "I AM" and we are each "i ams" created in his image and likeness. We are whole when we live in union with Christ!
See: The Ego Papers
God offers a standing invitation for each person on earth to know Him one-on-one. This is not the same as being more religious, or serving God from outside His family looking in. It is intensely personal—and God hates hypocrisy. He is Lord of lords, King of kings so if you go directly to Jesus you are talking to the Man in charge!
One sees the self-disclosure of God especially when He talked to Moses:
...Moses said to God, "Indeed, when I come to the children of Israel and say to them, 'The God of your fathers has sent me to you,' and they say to me, 'What is His name?' what shall I say to them?"

And God said to Moses, "I AM WHO I AM." And He said, "Thus you shall say to the children of Israel, I AM has sent me to you.' " (Exodus 3:13-14)
Logically each individual spirit (you and me) should see itself as subject to and dependent upon the Great Spirit, the God above all gods. He is the Great I AM and we are lesser i ams —we are created, dependent spirits. The human spirit interacting with the inner world and the outer world generates what is called in the Bible the soul (mind, emotions, and will). It's where we each gain a sense of our unique personhood.
This unique personal identity of a person is called in psychology the "self." (Think of self-sufficient, self-assured, self-confident, self-destructive, self-exalting). But the subject of self identity is complicated and not easily reduced to a few words.)
Know Thyself
Many of us assume the world revolves around ME. The world owes me a living. I deserve a break. Without some powerful external inputs from the higher Power we believe lies in preference to truth, we go by folklore not facts, trusting "gods" rather than THE God. We all start out Self-righteous. On Autopilot, in other words. In that state of mind we must conform to the culture we live in or face serious consequences from those around us.
But head-knowledge about God is worthless unless we ask our Creator how He sees us. Often our spouse, best friends, kids, teachers, employers see us more clearly than we see ourselves. But usually friends are hesitant to say anything very honestly to us for fear of our rejection, denial, anger or retribution in return. We are all fragile.
It is perfectly safe, however, to ask Jesus how He sees us. His truth is absolute and our natural lost condition is highly relevant. The first time any of us invites Jesus, "show me what I am like Lord" —can be formidable until you actually take that risk.
...Jesus spoke to them again, saying, "I am the light of the world. He who follows Me shall not walk in darkness, but have the light of life." (John 8:12)

"...Jesus said to those Jews who believed Him, 'If you abide in My word, you are My disciples indeed. And you shall know the truth, and the truth shall make you free.' They answered Him, "We are Abraham's descendants, and have never been in bondage to anyone. How can You say, 'You will be made free'?" Jesus answered them, "Most assuredly, I say to you, whoever commits sin is a slave of sin. And a slave does not abide in the house forever, but a son abides forever. Therefore if the Son makes you free, you shall be free indeed." (John 8:31-36)
Jesus loves each of us unconditionally with full knowledge of who we are.
"For when we were still without strength, in due time Christ died for the ungodly. For scarcely for a righteous man will one die; yet perhaps for a good man someone would even dare to die. But God demonstrates His own love toward us, in that while we were still sinners, Christ died for us. Much more then, having now been justified by His blood, we shall be saved from wrath through Him. For if when we were enemies we were reconciled to God through the death of His Son, much more, having been reconciled, we shall be saved by His life. And not only that, but we also rejoice in God through our Lord Jesus Christ, through whom we have now received the reconciliation." (Romans 5:6-11)
People who love us: parents, friends, teachers will usually give us helpful advice when we are willing to receive it.
"...If a son asks for bread from any father among you, will he give him a stone? Or if he asks for a fish, will he give him a serpent instead of a fish? Or if he asks for an egg, will he offer him a scorpion? If you then, being evil, know how to give good gifts to your children, how much more will your heavenly Father give the Holy Spirit to those who ask Him!" (Luke 11:11-13)
Followers of Jesus are one big family. We are intimately connected to one another as "members one of another" and as members of the Body of Christ (Ephesians 4). See: Intimacy with Jesus
Our lifestyles will certainly change after we meet Jesus. However this will not be cultural conformity to a church ghetto or parental expectations but liberation. In psychology the long term work of Jesus in one's life is called "individuation" —becoming a whole person. An older term is "sanctification." Motives matter and Jesus changes us from the spirit and soul outward if we give Him permission. Outward conformity to cultural norms matters little.
"...do not be conformed to this world, but be transformed by the renewing of your mind, that you may prove (in experience) what is that good and acceptable and perfect will of God." (Romans 12:2)

This I say, therefore, and testify in the Lord, that you should no longer walk as the rest of the Gentiles walk, in the futility of their mind, having their understanding darkened, being alienated from the life of God, because of the ignorance that is in them, because of the blindness of their heart; who, being past feeling, have given themselves over to lewdness, to work all uncleanness with greediness.

But you have not so learned Christ, if indeed you have heard Him and have been taught by Him, as the truth is in Jesus: that you put off, concerning your former conduct, the old man which grows corrupt according to the deceitful lusts, and be renewed in the spirit of your mind, and that you put on the new man which was created according to God, in true righteousness and holiness.

Therefore, putting away lying, "Let each one of you speak truth with his neighbor," for we are members of one another. "Be angry, and do not sin": do not let the sun go down on your wrath, nor give place to the devil. Let him who stole steal no longer, but rather let him labor, working with his hands what is good, that he may have something to give him who has need. Let no corrupt word proceed out of your mouth, but what is good for necessary edification, that it may impart grace to the hearers. And do not grieve the Holy Spirit of God, by whom you were sealed for the day of redemption. Let all bitterness, wrath, anger, clamor, and evil speaking be put away from you, with all malice. And be kind to one another, tenderhearted, forgiving one another, even as God in Christ forgave you." (Ephesians 4:17-32)
Many today are responding quietly to God's love. They may not yet know Jesus personally. Jesus is Lord, however, whether a person knows that or not. Every follower of Jesus should know the Bible but the journey starts and continues with trusting Jesus.
None of us would seek Jesus if He did not first seek us. He himself said,
"...the Son of Man has come to seek and to save that which was lost." (Luke 19:10)
There are many who know Jesus but perhaps not yet by name but only by experience. They may not be rebellious at all. I meet these pilgrims all the time, simply by observing how they respond when I use the name Jesus in conversation—instead of talking about "God" generically.
Then Jesus said to those Jews who believed Him, "If you continue in My word, you are My disciples indeed. And you shall know the truth, and the truth shall make you free." (John 8:31-32)

Isaiah 55
"Ho! Everyone who thirsts,
Come to the waters;
And you who have no money,
Come, buy and eat.
Yes, come, buy wine and milk
Without money and without price.
Why do you spend money for what is not bread,
And your wages for what does not satisfy?
Listen carefully to Me, and eat what is good,
And let your soul delight itself in abundance.
Incline your ear, and come to Me.
Hear, and your soul shall live;
And I will make an everlasting covenant with you...
Seek the Lord while He may be found,
Call upon Him while He is near.
Let the wicked forsake his way,
And the unrighteous man his thoughts;
Let him return to the Lord,
And He will have mercy on him;
And to our God,
For He will abundantly pardon.
"For My thoughts are not your thoughts,
Nor are your ways My ways," says the Lord.
"For as the heavens are higher than the earth,
So are My ways higher than your ways,
And My thoughts than your thoughts.
"For as the rain comes down, and the snow from heaven,
And do not return there,
But water the earth,
And make it bring forth and bud,
That it may give seed to the sower
And bread to the eater,
So shall My word be that goes forth from My mouth;
It shall not return to Me void,
But it shall accomplish what I please,
And it shall prosper in the thing for which I sent it.
"For you shall go out with joy,
And be led out with peace;
The mountains and the hills
Shall break forth into singing before you,
And all the trees of the field shall clap their hands.
Instead of the thorn shall come up the cypress tree,
And instead of the brier shall come up the myrtle tree;
And it shall be to the Lord for a name,
For an everlasting sign that shall not be cut off."

Special Feature: Please meet a special friend of mine, David Goss
Newsletters New and Old
Recent and Recovered Articles
Contributions
Email Lambert Dolphin

February 28, 2019
March 5, 2019
March 9, 2019
February 3, 2021