What's His Name?
God has a name. Many names in fact. There is one name that is higher than all other names. It's the name Jesus. The Hebrew equivalent is Yeshua, meaning "Yahweh is Salvation."
Getting a person's name right is a big deal! Often we need to write down the name of someone we just met, or ask them for a business card. Keeping a diary or a journal is an excellent. It's ok to ask a person you just met, "tell me your name again" or "do you have a nick name," or "may I call you Bill?" Rich or poor, famous or infamous, hero or heroine, champion or jail bait, we all have names and perhaps titles such "Sir," "Madam," "King of kings," "CEO" "CinC," "Commander of the Armies of the Lord."

Small children who know little else will usually proudly tell you their name if you ask.  We fuss a lot naming our kids. This is sometimes a good thing for them but often not! 

Names are for sure important. While God has a number of names, so also the created angels and the demons often have names and they often operate on usurped power and authority. Danger! Beware! The "god of this age" is a fallen archangel named Satan.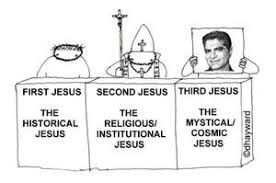 There are many gods and intelligent beings in the cosmos--not all are visible. "...we know that an idol is nothing in the world, and that there is no other God but one.  For even if there are so-called gods, whether in heaven or on earth (as there are many gods and many lords),  yet for us there is one God, the Father, of whom are all things, and we for Him; and one Lord Jesus Christ, through whom are all things, and through whom we live." (1 Corinthians 8:5,6)
Hindus and other pantheists believe that god is the sum total of all things. Nirvana is merely the end of an illusion that I am separate from the "all." Buddhists deny there is one true god, but their founder is worshiped by millions. The Ascended Masters thought they were special incarnations of god, but they are mistaken as was Krishna. Fake messiahs and false Christs are common everywhere in the world today, in the church and outside. Beware. Accept no substitutes. When You Come to San Francisco...
How about some very ugly Fallen Angels who are popular today?
For the children of Judah have done evil in My sight," says the Lord. "They have set their abominations in the house which is called by My name, to pollute it. And they have built the high places of Tophet, which is in the Valley of the Son of Hinnom, to burn their sons and their daughters in the fire, which I did not command, nor did it come into My heart.

"Therefore behold, the days are coming," says the Lord, "when it will no more be called Tophet, or the Valley of the Son of Hinnom, but the Valley of Slaughter; for they will bury in Tophet until there is no room. The corpses of this people will be food for the birds of the heaven and for the beasts of the earth. And no one will frighten them away. Then I will cause to cease from the cities of Judah and from the streets of Jerusalem the voice of mirth and the voice of gladness, the voice of the bridegroom and the voice of the bride. For the land shall be desolate.
(Jeremiah 7:30-34)
A few examples of false gods in America today
Fetishism is the worship of trees, rivers, hills, stones, etc.
Nature worship is the worship of the sun, moon, and stars, as the supposed powers of nature. ("Mother Nature").
Hero worship: The worship of deceased ancestors, or of heroes, living or dead. 
Apollo: Emulation of physical beauty as in devotion to athletes, movie stars, rock stars, etc. 
Minerva: Science and human knowledge are the keys to everything.
Baal and Ashteroth: The Canaanite fertility gods involved male and female temple prostitution and all manner of illicit sexual experiences. 
Narcissus: the god of Self-love
Venus, Aphrodite, Hollywood romantic love?
Mars: war and violence
Jupiter, Zeus: exalted ego and pride
The Golden Calf, Mammon: Devotion to money and wealth 
Bacchus: "Eat, drink and be merry, tomorrow we die." Hedonism. 
Stoicism: Excessive "self-denial."
Satanism: outright service to the prince of darkness. 
Fortuna: Chance ("Lady Luck") gambling
Covetousness: The craving to have more of something--is said to be idolatry in Colossians 3:5. 
Syncretism: The amalgamation of all religions into one in denial of the First Commandment, "Thou shalt have no other gods before me."
Pantheism as the worship of the "All" (God is the sum total of all that is--and impersonal). 
Buddha: "self-realization"
Allah (an impersonal God, a Monad) 
Astrology (connection with the hosts of heavens)
Moloch: (child sacrifice, abortion). The god of abortion and child sacrifice.
Baal: The god of fornication, the porn-king, phallic worship world wide.
Ashteroth, Astarte: The ever popular goddess of female self love.
Narcissus: The Greek God of self-love
The Great Prostitute
The first immigrants to the United States 500 years ago brought with the gods of Greece and Rome with them, which displaced the spirit gods of the Native Americans. Slaves from Africa brought their ancient spirit beings. Latin Americans brought more influence by the false gods of the apostate Roman Catholic Church. In the last Century we have imported the gods of the Far East from India, China, Japan, Thailand, etc.
A good overview of all this can be seen in the Table of Nations in Genesis 10.

American has never been a "Christian Nation" though the influence of dedicated Christians and Jews here since the beginning has been profound. (Half of the Jews in the world currently live in the United States.) Nearly 7800 million people live on our crowded planet now. The number is rapidly increasing as is obvious from the population clock. Americans compromise only about 5% of the total world population. About a third of the people in the world align with Christianity as their religion.
Countless others today, especially today's Millennials, believe they are gods over their own private domains. This is nothing new! King Ego asserts himself anew in every generation. Human pride comes in two forms: The assertion than I am superior to my peers is usually obvious to others. Pride turned inwardly in stubbornness is less easy to discern, until you get to know such persons.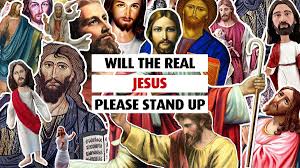 The worst offenders of all are professing Christians who think they are saved when they probably aren't. It seems likely that the "believing remnant" of those who know and walk with Jesus might only number 10-30% of those who show up for church on Sunday.

But the wheat (true followers) and the tares (fake, look-alike Christians) grow up commingled until the end of the age.  It's just that professing Christendom badly misrepresents Jesus today!
As all need authority figures in our lives: dads, grandparents, an uncle, a best friend, mentor, pastor or civic leader. Praying grandmothers are especially effectual!  But who can we really trust? Who will show up when we need help and call out in despair or pain?

The correct answer is of course, Jesus! Why in the world do we ignore him, shut him out, consider him mere life insurance?
Then He said to them all, "If anyone desires to come after Me, let him deny himself, and take up his cross daily, and follow Me. For whoever desires to save his life will lose it, but whoever loses his life for My sake will save it. For what profit is it to a man if he gains the whole world, and is himself destroyed or lost? For whoever is ashamed of Me and My words, of him the Son of Man will be ashamed when He comes in His own glory, and in His Father's, and of the holy angels. (Luke 9:23-26)

No other Name 
Then Peter, filled with the Holy Spirit, said to them, "Rulers of the people and elders of Israel: If we this day are judged for a good deed done to a helpless man, by what means he has been made well, let it be known to you all, and to all the people of Israel, that by the name of Jesus Christ of Nazareth, whom you crucified, whom God raised from the dead, by Him this man stands here before you whole. This is the stone which was rejected by you builders, which has become the chief cornerstone.'

Nor is there salvation in any other, for there is no other name under heaven given among men by which we must be saved."

"Now when they saw the boldness of Peter and John, and perceived that they were uneducated and untrained men, they marveled. And they realized that they had been with Jesus." (Acts 4:8-13)
Jesus is Not Optional
Let this mind be in you which was also in Christ Jesus, who,  being in the form of God, did not consider it robbery to be equal with God, but made Himself of no reputation, taking the form  of a bond-servant, and  coming in the likeness of men. And being found in appearance as a man, He humbled Himself and  became  obedient to the  point  of death, even the death of the cross. Therefore God also  has highly exalted Him and  given Him the name which is above every name,  that at the name of Jesus every knee should bow, of those in heaven, and of those on earth, and of those under the earth, and  that every tongue should confess that Jesus Christ is Lord, to the glory of God the Father." (Philippians 2:5-11)
---

A Young Chinese Man Pleading for Help

Jim Hutchinson wrote:


This is a young Chinese man from Wuhan, China, today, (illegally uploading) pleading to the international community for help for he says they are "helpless."

Jesus is risking his life to try and get some truth out.

Turn on your close caption to convert his Mandarin to English. He tries to speak of what he has confirmed true and not speculate.
He uses some expletives as he describes what has happened in Wuhan.

Thus situation looks bleak with medical resources expended and preventive action started TOO late. Maybe you know someone who can put pressure upon the Chinese government to not abandon these 11 million people of Wuhan. Just because I post this, does not mean I believe what he says is true. Yet, the fact that he posted this video at the risk of great personal jeopardy gives what he says some credence.

May God have mercy on all these souls. May they turn in repentance to Jesus Christ in their dying moments after being abandoned by everyone else.
"Jesus said to her, "Your brother will rise again." Martha said to Him, "I know that he will rise again in the resurrection at the last day." Jesus said to her, "I am the resurrection and the life. He who believes in Me, though he may die, he shall live. And whoever lives and believes in Me shall never die. Do you believe this?" She said to Him, "Yes, Lord, I believe that You are the Christ, the Son of God, who is to come into the world."" ‭‭John‬ ‭11:23-27‬

Jim
---
Lambert Dolphin Comments
If 70 million people die in Wuhan (and beyond)—from Coronavirus in the days ahead, the world population will only be reduced 1% from our present 7700 million. 

If any one of these people were to cry out to God for mercy surely Jesus would find a way to save them? But, "no one seeks after God" (Romans 3:11ff) and "all are without excuse." (Romans 1:18ff) 

In the coming seven-year tribulation period, earth's population will be reduced by God in big chunks of 1/3 and 1/4. Plain and simply stated in the book of the Revelation. See The Coming Population Decrease. http://ldolphin.org/popdecrease.html

We are told great multitudes (millions) will come to know Jesus during the coming 7 years following the Rapture because because of heroic evangelism by the 144,000 Jewish evangelists now in training. (Their converts will be beheaded and taken home to be with Jesus. They are a separate group not part of the Bride of Christ.  If the Rapture happened today.

But who cares as long we are safe and can maintain our luxury living?

The message of Jesus needs spreading by all possible means, starting now. I suggest we stop proclaiming a vague, generic God and speak instead about knowing Jesus personally and intimately.

For "whoever calls on the name of the Lord shall be saved." Last I heard, the name was Jesus?

"How then shall they call on Him in whom they have not believed? And how shall they believe in Him of whom they have not heard? And how shall they hear without a preacher? And how shall they preach unless they are sent? As it is written:

"How beautiful are the feet of those who preach the gospel of peace, Who bring glad tidings of good things!" (Romans 10:13-15)
A few Intercessors pleading with God for mercy for these poor people, and for renewed world wide evangelism would not hurt. See 
The church at the end of the age is not going to be "on-fire for Jesus," as Ray taught us: The Church at the End of the Age.
"The eyes of the Lord are on the righteous,
And His ears are open to their cry.
The face of the Lord is against those who do evil,
To cut off the remembrance of the eyes of the Lord are on the righteous,
An them from the earth.

The righteous cry out, and the Lord hears,
And delivers them out of all their troubles.
The Lord is near to those who have a broken heart,
And saves such as have a contrite spirit.
Many are the afflictions of the righteous,
But the Lord delivers him out of them all.
He guards all his bones;
Not one of them is broken.

Evil shall slay the wicked,
And those who hate the righteous shall be condemned.
The Lord redeems the soul of His servants,
And none of those who trust in Him shall be condemned." (Psalms 34:15-22)
---
Who is God? By Ray Stedman
The Names of God
God's Land, God's People
Allah is not a Personal God
THE Angel of the Lord
God and His Angels 
Idolatry Notes
---
A Comment by Jim Hutchinson

Thank you for your thoughtful reply.  I could not agree more. 

If I can do anything for Jesus in these last moments, it is to "lift high His banner".

Thank you for saying so succinctly how all these humans in China have eternity placed by Jesus Christ with in them. Their choice to reply or not, to God's willingness that they not perish. We all are, without excuse.

Oh how many stories I have heard where a human simply called upon the name "Jesus". In that moment the King of all kings was there, responding to the faith of the one wanting to believe. There is salvation in His name, His name is Jesus.

The world only knows death. Thus they present this Coronavirus event as consuming fear. Yet God would have a different message through all this. A message of His greatness and His glory that He has overcome sin and death. Who will listen? Who will respond? Many I suspect!

I see photos of thousands waiting in hospitals to see a doctor. Each one having hours, if they live, to ponder the eternity burning stronger and stronger in their bosom as they queue. The fright of this Coronavirus is, as you describe, a blip compared to what is coming for those "left behind".

I thought about what you said about the church NOT being on fire at the end. The image that flashed for me was of "just before Jesus was crucified". All but a few abandoned Jesus. As His resurrection via His cross (His return) approached, those who followed dropped off one by one, no longer believing and trusting what Jesus said, but afraid of the physical consequences of an association with Jesus. Truly following Jesus became more and more difficult, for He said many, "hard" things. 
So to is that happening today. As the time of His return gets closer, more and more of those who once believed in Jesus Christ are, and will, drop away. They will fall into deception and change-who-Jesus-is so that they do not suffer any physical harm or embarrassment. Transform Jesus Christ into a tolerant, loving all, socially responsible Jesus. Christians are abandoning Jesus Christ for the science and peaceful sensibilities, comforts and luxuries, of the world. They DO NOT want to be hated as Jesus said they would be, for the world hates Him. As such, the Fire of the Holy Spirit goes out in their lives. They no longer allow the Holy Spirit to "lead them into all Truth". True worship of Jesus is replaced by tolerance, social justice and Sunday morning entertainment promoting "a better you and your life".
All of the death and suffering happening around the world is God calling out to this lost sinful world to repent, turn from their sin and worship of demon gods, and Worship Him, only.

"It won't be long, now." Jim
---
My friend Bryce Self sent me comments from Eric Ludy (Ellerslie).

---

What's in a Name?

Question: "What does it mean to call upon the name of the Lord?"

Answer: The first mention in Scripture of people calling on the name of the Lord is Genesis 4:26: "Seth also had a son, and he named him Enosh. At that time people began to call on the name of the LORD." Here, to call on the name of the Lord means that people began to gather for corporate worship and seeking the help of the Creator. Cain's family line is contrasted with Seth's: descendants of Cain began to practice herding (verse 20), music production (verse 21), and metallurgy (verse 22). At the same time, the world was becoming more and more wicked (verses 19 and 23). Seth's descendants stood out from their corrupt society in that they began to call on the name of the Lord.

When Abram entered Canaan, he camped between Ai and Bethel. There, "he built an altar to the Lord and called on the name of the Lord" (Genesis 12:8). In other words, Abram publicly thanked God, praised His name, and sought His protection and guidance. Years later, Abraham's son Isaac built an altar to the Lord in Beersheba and also "called on the name of the Lord" (Genesis 26:25).

To call on the name of the Lord is to invoke His proper name "in audible and social prayer and praise" (Albert Barnes). To call on the name of the Lord is to approach Him in thanksgiving, worship, and petition, and in so doing proclaim the name of God. To call on the name of the Lord is to pray "in a more public and solemn manner" (Matthew Poole). Those who are children of God will naturally call on the name of the Lord.

Calling on the name of the Lord is basic for salvation and presupposes faith in the Lord. God promises to save those who, in faith, call upon His name: "Everyone who calls on the name of the LORD will be saved" (Romans 10:13; cf. Joel 2:32). Everyone who invokes the name of God for mercy and salvation, by or in the name of Jesus, shall be saved (Acts 2:21). "There is salvation in no one else! God has given no other name under heaven by which we must be saved" (Acts 4:12, NLT).

What saves a person is not the action, per se, of "calling upon" the name of Jesus; what saves is God's grace in response to one's personal faith in the Savior being called upon. Calling on the name of the Lord is more than a verbal expression; it is also shown in the heart and in deed through repentance. "If you declare with your mouth, 'Jesus is Lord,' and believe in your heart that God raised him from the dead, you will be saved" (Romans 10:9). "Repent, then, and turn to God, so that your sins may be wiped out" (Acts 3:19).

Calling on the name of the Lord is to be a lifelong pursuit (Psalm 116:2). God commands us to call on Him in times of trouble (Psalm 50:15). The one who "dwells in the shelter of the Most High will rest in the shadow of the Almighty" (Psalm 91:1) and has God's promise of blessing: "'Because he loves me,' says the Lord, 'I will rescue him; I will protect him, for he acknowledges my name. He will call on me, and I will answer him; I will be with him in trouble, I will deliver him and honor him'" (verses 14–15).
Those who refuse to call upon the name of the Lord are also described in Scripture, along with the results of their disobedience: "Will the workers of iniquity never learn? . . . They refuse to call upon the LORD. There they are, overwhelmed with dread, where there was nothing to fear" (Psalm 79:5–6).

In His sovereignty, God also shows grace to some of those who do not call on His name: "I revealed myself to those who did not ask for me; I was found by those who did not seek me. To a nation that did not call on my name, I said, 'Here am I, here am I'" (Isaiah 65:1).

In 1 Corinthians 1:2, those who call upon the name of the Lord are identified as believers: "To the church of God in Corinth, to those sanctified in Christ Jesus and called to be his holy people, together with all those everywhere who call on the name of our Lord Jesus Christ—their Lord and ours." Calling on the name of the Lord is one of the marks of a Christian.
In summary, those who call on the name of the Lord are those who recognize Him as Savior. Whether it is a first-time calling upon Jesus' name for forgiveness of sins or a continuous calling as the relationship progresses and grows, giving Him lordship over our lives in surrender to His will, calling on the name of the Lord is vital to spiritual life. Ultimately, calling on the name of the Lord is a sign of humility and dependence on God our Creator and Redeemer.
What Is His Name?

"They shall say to me, What is his name? what shall I say unto them? And God said unto Moses, I AM THAT I AM: and he said, Thus shalt thou say unto the children of Israel, I AM hath sent me unto you." (Exodus 3:13-14)

Moses had been specially trained by God for the task ahead. He had been raised in Pharaoh's household and had no doubt learned the wisdom of Egypt. Moses was well acquainted with authority, both exercising it and submitting to it. It comes somewhat as a surprise, then, that when told by God that he would be the one to lead his people out of bondage, he both objected to assuming such a leadership role and even questioned God's authority over the situation.

But when he first realized that he couldn't talk God out of using him, Moses expressed doubt as to God's ability to bring this about. He asked God for more proof of His authority over mankind, evidently feeling that merely being "the God of thy father, the God of Abraham, the God of Isaac, and the God of Jacob" (3:6) was insufficient authority. He couched his question in a roundabout way, claiming that the unbelief of the people of Israel was such that "they" would want to know, but this was not the case at all. When Moses first explained God's plan to the "elders of the children of Israel" (4:29), "they bowed their heads and worshiped" (4:31).

God graciously answered Moses with the wonder-filled declaration "I AM THAT I AM." Jesus is the self-existent One. Jesus is, simply because Jesus is. No one made Him. He made all else that is, including Moses and the Egyptians. This assurance empowered Moses for 40 years and should be enough to empower us. "I am the LORD, and there is none else, there is no God beside me: I girded thee, though thou hast not known me: That they may know from the rising of the sun, and from the west, that there is none beside me. I am the LORD, and there is none else" (Isaiah 45:5-6). JDM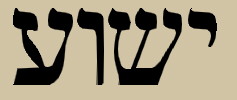 ---
January 26, 2020