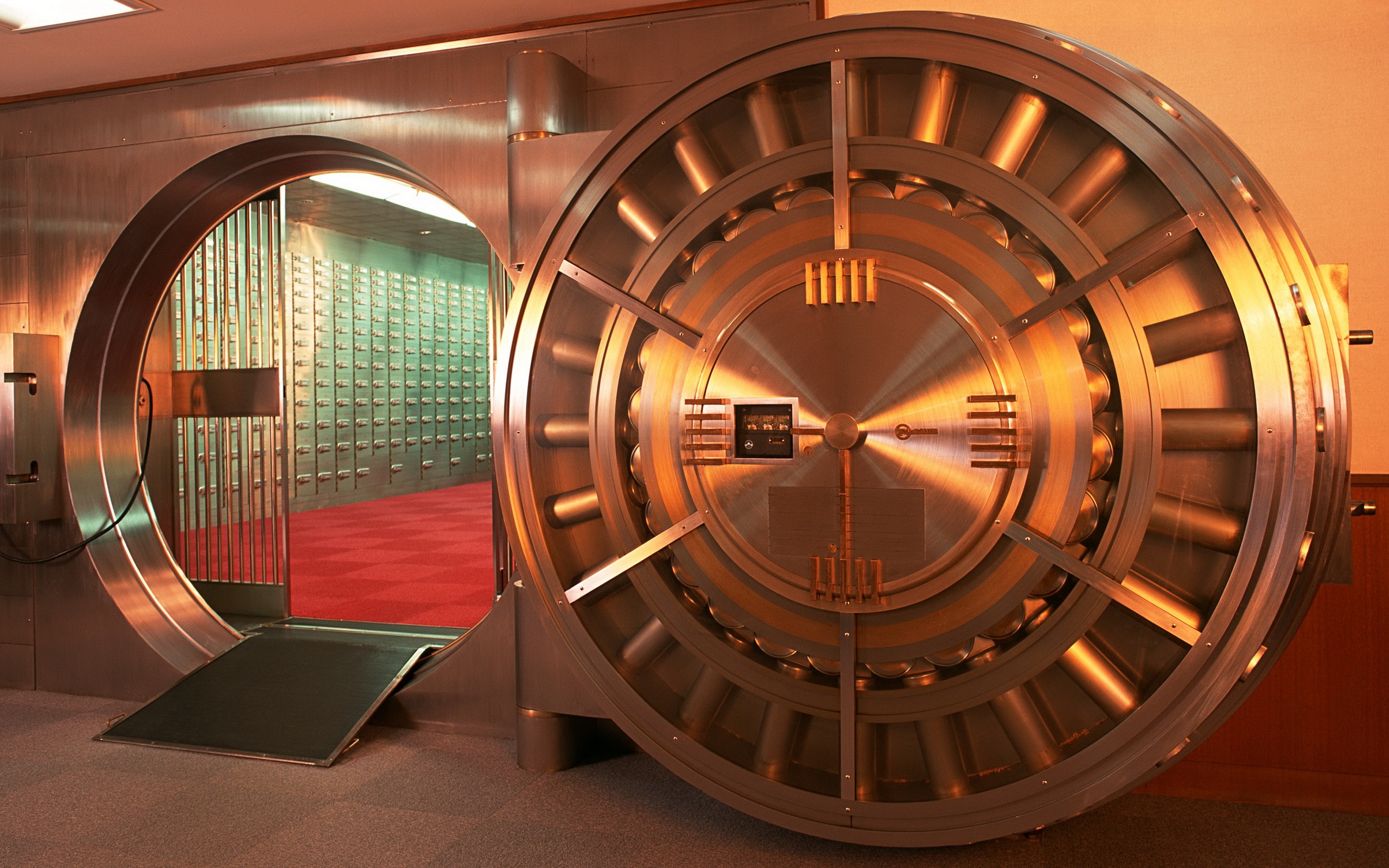 Riches!
There is great gain in godliness with contentment;
for we brought nothing into the world,
and we cannot take anything out of the world;
but if we have food and clothing,
with these we shall be content. (1 Timothy 6:6-8)
Many years ago I met a great Christian brother while visiting Southern California. He was the heir to a large fortune from his father's business. My friend had no interest in the future of his father's company, but he had been instructed to shed a lot of the wealth he had inherited. He lived modestly and was very ordinary-looking when attending his church. He could have lived in a mansion or a palace but instead was satisfied with a modest condo. He was not tall, dark and handsome.
He told me it was very difficult to give away money wisely! (I immediately wanted to help him out). I suspect he gave away millions of dollars in a given year.
As soon as people became aware that he managed a fortune, even his close friends treated him with aloofness and envy. He said he wanted to disguise himself and live a simple pauper's life among the rest of us, but of course he could not. Requests for grants, seed money and loans piled up on his desk. He found it very difficult to give away money faster than the stock dividends came in to his father's company.
Many requests for money came in to my friend's low profile trust office. Many were from legitimate charities and small missionary teams in Third World countries. All sorts of requests, many quite modest, crossed his desk, he told us. But most of these groups would would not be able to handle success if and when a rich benefactor showed up on their doorstep. This is an all too familiar story! Every single request for funds had to be scrutinized carefully by one man, with a fine-toothed comb—and prayed over as well. He was a wise steward! I would have enjoyed a generous check from my friend, but after learning his side of stewardship I dared not ask. I had gained a huge respect that day for God's faithful stewards in the family of God.
In the front of my church in Palo Alto, Caiornia, a verse from the Bible is prominently displayed:

From: "...do you not know that your body is the temple of the Holy Spirit who is in you, whom you have from God, and you are not your own? For you were bought at a price; therefore glorify God in your body and in your spirit, which are God's." (1 Corinthians 6:19-20)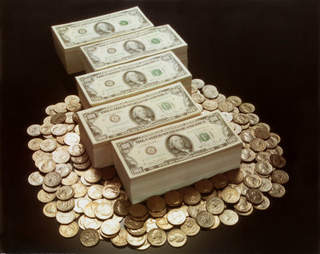 James the brother of Jesus and Apostle of the First Century Church in Jerusalem wrote a powerful short letter to early followers of Jesus who had scattered from Israel because of persecution. His indictment of the selfishly rich is very powerful.
James warns that we brought nothing into the world and we can take nothing out with us when our time is up. The pursuit of wealth, status, position in the world is a deadly distraction.
Let the lowly brother glory in his exaltation, but the rich in his humiliation, because as a flower of the field he will pass away. For no sooner has the sun risen with a burning heat than it withers the grass; its flower falls, and its beautiful appearance perishes. So the rich man also will fade away in his pursuits. (James 1:9-11)
Furthermore, material wealth, property and ambition easily keep us from pursuing a life pleasing to God. James alludes to the springtime flowers in a green meadow in the mountains. The burst of beautify fades in a few weeks' time as the heat of summer comes in.
We don't like to imagine that our whole lives have been lived for nothing! "A Wasted Life" is something most people shun. The reality is that life is not about us. It's about Jesus! This is the way things really are!
A neglected subject among pastors and Bible teachers is money and all the associated factors. The "love of money," not money, is "a root of all evil.
"Now godliness with contentment is great gain. For we brought nothing into this world, and it is certain we can carry nothing out. And having food and clothing, with these we shall be content. But those who desire to be rich fall into temptation and a snare, and into many foolish and harmful lusts which drown men in destruction and perdition. For the love of money is a root of all kinds of evil, for which some have strayed from the faith in their greediness, and pierced themselves through with many sorrows."
The Apostle Paul said,
But you, O man of God, flee these things and pursue righteousness, godliness, faith, love, patience, gentleness. Fight the good fight of faith, lay hold on eternal life, to which you were also called and have confessed the good confession in the presence of many witnesses. I urge you in the sight of God who gives life to all things, and before Christ Jesus who witnessed the good confession before Pontius Pilate, that you keep this commandment without spot, blameless until our Lord Jesus Christ's appearing, which He will manifest in His own time, He who is the blessed and only Potentate, the King of kings and Lord of lords, who alone has immortality, dwelling in unapproachable light, whom no man has seen or can see, to whom be honor and everlasting power. Amen." (1 Timothy 6:6-16)
It is not difficult to see from history that our race is deeply indebted to God. He is patient and long-suffering and a day of accountability for all the world is inevitable for everyone!
One glaring illustration is the soaring national debt of the United States.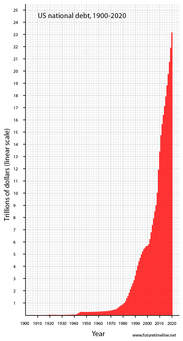 To whom do we owe 23 trillion dollars?
God is the Source of everything we have and are! Is there accountability? Yes!
"You have heard that it was said to those of old, You shall not murder, and whoever murders will be in danger of the judgment.' But I say to you that whoever is angry with his brother without a cause shall be in danger of the judgment. And whoever says to his brother, Raca!' shall be in danger of the council. But whoever says, 'You fool!' shall be in danger of hell fire. Therefore if you bring your gift to the altar, and there remember that your brother has something against you, leave your gift there before the altar, and go your way. First be reconciled to your brother, and then come and offer your gift. Agree with your adversary quickly, while you are on the way with him, lest your adversary deliver you to the judge, the judge hand you over to the officer, and you be thrown into prison. Assuredly, I say to you, you will by no means get out of there till you have paid the last penny. (Matthew 5:21-26)
The world banking system is worth scrutinizing but I leave that to others in this brief overview. It's sufficient here to remind ourselves that we are debtors to all men and to God.
Vast amounts of wealth have changed hands since the rise of civilization. One point of reference is the amount of gold and silver once housed in Solomon's temple in Jerusalem, The Treasures of the House of the Lord.

Jesus assumed all our guilt and shame when He died as our substitute. When we are identified with Jesus and His death on our behalf, we are made entirely new!
Beware lest anyone cheat you through philosophy and empty deceit, according to the tradition of men, according to the basic principles of the world, and not according to Christ. For in Him dwells all the fullness of the Godhead bodily; and you are complete in Him, who is the head of all principality and power.
In Him you were also circumcised with the circumcision made without hands, by putting off the body of the sins of the flesh, by the circumcision of Christ, buried with Him in baptism, in which you also were raised with Him through faith in the working of God, who raised Him from the dead. And you, being dead in your trespasses and the uncircumcision of your flesh, He has made alive together with Him, having forgiven you all trespasses, having wiped out the handwriting of requirements that was against us, which was contrary to us. And He has taken it out of the way, having nailed it to the cross. Having disarmed principalities and powers, He made a public spectacle of them, triumphing over them in it. (Colossians 2:8-15)

For even if there are so-called gods, whether in heaven or on earth (as there are many gods and many lords), yet for us there is one God, the Father, of whom are all things, and we for Him; and one Lord Jesus Christ, through whom are all things, and through whom we live. However, there is not in everyone that knowledge..." (1 Corinthians 8:5-7)

Oh, the depth of the riches both of the wisdom and knowledge of God! How unsearchable are His judgments and His ways past finding out!
"For who has known the mind of the Lord?
Or who has become His counselor?"
"Or who has first given to Him
And it shall be repaid to him?"

For of Him and through Him and to Him are all things, to whom be glory forever. Amen. (Romans 11:33-36)

Come now, you who say, "Today or tomorrow we will go to such and such a city, spend a year there, buy and sell, and make a profit"; whereas you do not know what will happen tomorrow. For what is your life? It is even a vapor that appears for a little time and then vanishes away. Instead you ought to say, "If the Lord wills, we shall live and do this or that." But now you boast in your arrogance. All such boasting is evil.

Therefore, to him who knows to do good and does not do it, to him it is sin.

Come now, you rich, weep and howl for your miseries that are coming upon you! Your riches are corrupted, and your garments are moth-eaten. Your gold and silver are corroded, and their corrosion will be a witness against you and will eat your flesh like fire. You have heaped up treasure in the last days.
Gold does not tarnish and is old slightly soluble in Aqua Regia, the strongest acid. Tarnished silver is easily restored. Mothballs are still used in storing expensive clothes in the back of the closet. But James refers briefly to God's refining fire which is everlasting.
"But who can endure the day of His coming?
And who can stand when He appears?
For He is like a refiner's fire
And like launderers' soap.
He will sit as a refiner and a purifier of silver;
He will purify the sons of Levi,
And purge them as gold and silver,
That they may offer to the Lord
An offering in righteousness. (Malachi 3:2-3)
Fair weights and measures, freedom from usury, honest accounting, investment and banking practices are spelled out in great detail in the Law of Moses. But down through history the selfishly rich have stolen from and exploited the poor. James tells us in no uncertain terms that our just Lord Jesus is keeping accurate books. Wrath is being "stored up" for the coming day of cosmic audits and our final accountability.
Indeed the wages of the laborers who mowed your fields, which you kept back by fraud, cry out; and the cries of the reapers have reached the ears of the Lord of Sabaoth. You have lived on the earth in pleasure and luxury; you have fattened your hearts as in a day of slaughter. You have condemned, you have murdered the just; he does not resist you.
(THE righteous, or just man, probably refers to Jesus — or to Jesus inwelling the poor but righteous servant whose heart is aligned with God.)
Therefore be patient, brethren, until the coming of the Lord. See how the farmer waits for the precious fruit of the earth, waiting patiently for it until it receives the early and latter rain. You also be patient. Establish your hearts, for the coming (parousia) of the Lord is at hand.

...Where do wars and fights come from among you? Do they not come from your desires for pleasure that war in your members? You lust and do not have. You murder and covet and cannot obtain. You fight and war. Yet you do not have because you do not ask. You ask and do not receive, because you ask amiss, that you may spend it on your pleasures. (James 4:13 - 5:8)
"Wars" and "fightings" are military terms in the original Greek and refer to the individual battles plus the overall war. Conflicts and wars on a global scale simply reflect skirmishing at a local level: murders, domestic violence, man's inhumanity to man.
Adulteresses! Do you not know that friendship (philia) with the world is enmity with God? Whoever therefore wants to be a friend of the world makes himself an enemy of God. Or do you think that the Scripture says in vain, "The Spirit who dwells in us yearns jealously"?
The opening word (moichalis) here is feminine in Greek!
But He gives more grace. Therefore He says:
"God resists the proud, But gives grace to the humble."

Therefore submit to God. Resist the devil and he will flee from you. Draw near to God and He will draw near to you. Cleanse your hands, you sinners; and purify your hearts, you double-minded. Lament and mourn and weep! Let your laughter be turned to mourning and your joy to gloom. Humble yourselves in the sight of the Lord, and He will lift you up. (James 4:1-10)
Isaiah speaks of ultimate reality:

"Who among us shall dwell with the devouring fire?
Who among us shall dwell with everlasting burnings?"

He who walks righteously and speaks uprightly,
He who despises the gain of oppressions,
Who gestures with his hands, refusing bribes,
Who stops his ears from hearing of bloodshed,
And shuts his eyes from seeing evil:
He will dwell on high;
His place of defense will be the fortress of rocks;
Bread will be given him,
His water will be sure.

Your eyes will see the King in His beauty;
They will see the land that is very far off.
Your heart will meditate on terror:
"Where is the scribe?
Where is he who weighs?
Where is he who counts the towers?"
You will not see a fierce people,
A people of obscure speech, beyond perception,
Of a stammering tongue that you cannot understand.

Look upon Zion, the city of our appointed feasts;
Your eyes will see Jerusalem, a quiet home,
A tabernacle that will not be taken down;
Not one of its stakes will ever be removed,
Nor will any of its cords be broken.

But there the majestic Lord will be for us
A place of broad rivers and streams,
In which no galley with oars will sail,
Nor majestic ships pass by
(For the Lord is our Judge,
The Lord is our Lawgiver,
The Lord is our King;
He will save us)... (Isaiah 33:14-22)
Allow Jesus to take over your life, rewrite your story, and make all things new. He will! He will!

"All things have been delivered to Me by My Father, and no one knows the Son except the Father. Nor does anyone know the Father except the Son, and the one to whom the Son wills to reveal Him.

Come to Me, all you who labor and are heavy laden, and I will give you rest. Take My yoke upon you and learn from Me, for I am gentle and lowly in heart, and you will find rest for your souls. For My yoke is easy and My burden is light." (Matthew 11:27-30)
An excellent illustration of good versus poor stewardship is found in the account of Shebna, recorded in Isaiah. ("Shebna, Eliakim, and Jesus")

Israel the nation did not do well in her relationship with God over two thousand years — her history was written down for us to learn from.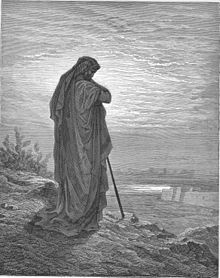 One of Israel's most outspoken prophets warning the nation was Amos of Tekoa. He was a layman, a shepherd and dresser of fig trees, during the latter years of King Jeroboam II in the North and King Uzziah in the South, about 750 BC. Recently a class on Amos I taught in 2009 came to my attention. Sure enough my Bible has numerous marginal notes on Amos. As usual, before teaching anything from the Bible, I check to see what my mentor Ray Stedman has written before my time. Overview of Amos by Ray Stedman was there for me to listen to and enjoy.

Nearly 800 years later, James spoke plainly to the First Century Cristian community in Jerusalem about the false empowerment that wealth can bring.
"Come now, you rich (plousios), weep and howl for your miseries that are coming upon you! Your riches are corrupted, and your garments are moth-eaten. Your gold and silver are corroded, and their corrosion will be a witness against you and will eat your flesh like fire. You have heaped up treasure in the last days. Indeed the wages of the laborers who mowed your fields, which you kept back by fraud, cry out; and the cries of the reapers have reached the ears of the Lord of Sabaoth. You have lived on the earth in pleasure and luxury; you have fattened your hearts as in a day of slaughter. You have condemned, you have murdered the just; he does not resist you.

Therefore be patient, brethren, until the coming of the Lord. See how the farmer waits for the precious fruit of the earth, waiting patiently for it until it receives the early and latter rain. You also be patient. Establish your hearts, for the coming of the Lord is at hand." (James 5:1-8)
By the way, plousios refers to the rich without distinction between wealthy persons who know Jesus and are stewards of their holdings in the name of God; and outsiders to the faith who are self-seeking. Followers of Jesus Christ whether they have been given little or much, are stewards. The capacity to give wisely in the service of God is one of the 19+ gifts of the Holy Spirit. Every individual follower of Jesus Christ can and should learn about being a good steward of what God has entrusted us with. Most of us are aware of the widow's mites:
"Now Jesus sat opposite the treasury and saw how the people put money into the treasury. And many who were rich put in much. Then one poor widow came and threw in two mites, which make a quadrans. So He called His disciples to Himself and said to them, 'Assuredly, I say to you that this poor widow has put in more than all those who have given to the treasury; for they all put in out of their abundance, but she out of her poverty put in all that she had, her whole livelihood.'" (Mark 12:41-44)
Please see what Amos has to say because his words are surely relevant for us. Like Israel of old, we don't pay attention to God much of the time. Ours is a Biblically illiterate generation and we desperately need to pay attention to God. Human efforts to fix things will fail.
The False World System Crashes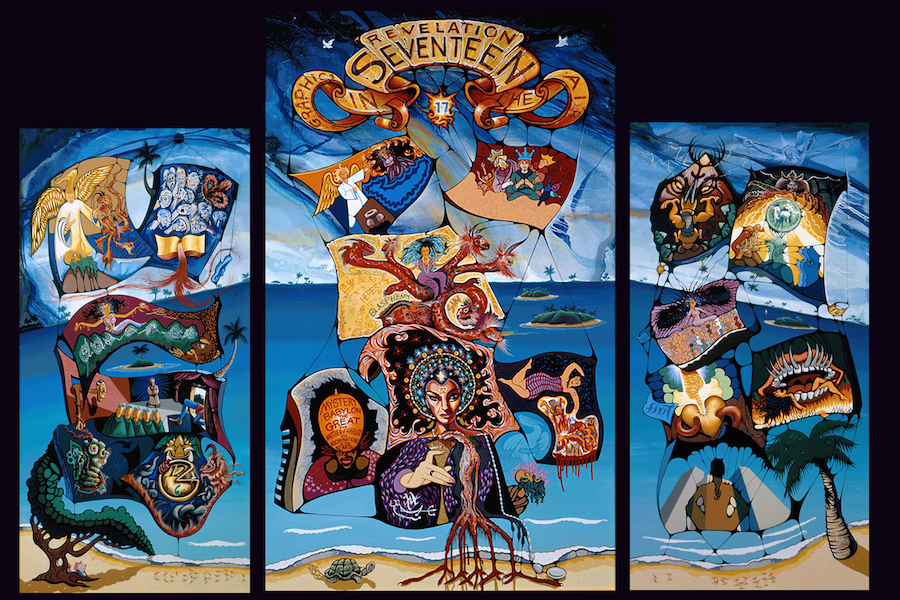 The book of the Revelation presents stunning pictures of counterfeit religion world-wide. The fake system is pictured as a woman and a city.
(Preachers usually ignore the latter imagery of a city because commerce, wealth and economic power are scheduled to be indicted, tracked down, uprooted and destroyed in concert with the Second Advent of Jesus Christ).
From Ray Stedman,
"When the kings of the earth who committed adultery with her and shared her luxury see the smoke of her burning, they will weep and mourn over her. Terrified at her torment, they will stand far off and cry:
'Woe! Woe, O great city,
O Babylon, city of power!
In one hour your doom has come!'" (Revelation 18:9-10 NIV)

There seems to be a sudden judgment from God at the end here. In Revelation Chapter 16, this was announced as coming at the time of the great earthquake described there. The kings who destroyed her are now terrified at a sudden and total end that comes to this great city. They are mourning, of course, as the account goes on to tells us, not for the Whore but for their own loss.

"The merchants of the earth will weep and mourn over her because no one buys their cargoes any more -- cargoes of gold, silver, precious stones and pearls; fine linen, purple, silk and scarlet cloth; every sort of citron wood, and articles of every kind made of ivory, costly wood, bronze, iron and marble; cargoes of cinnamon and spice, of incense, myrrh and frankincense, of wine and olive oil, of fine flour and wheat; cattle and sheep, horses and carriages; and bodies and souls of men." (Revelation 18:11-13 NIV)

Their business is ruined by the destruction of this city. False religion has been good for business, but now it is all gone. It included costly ornaments, fine clothes, ornate building materials, expensive perfumes, incense, fine foods, expensive vehicles, and even slaves -- fine young men and women who are bound to serve without pay and who give up every human right and liberty out of mistaken devotion to a false system. Verses 14-19 continues the lament of the peoples of earth:

"They will say, 'The fruit you longed for is gone from you. All your riches and splendor have vanished, never to be recovered.' The merchants who sold these things and gained their wealth from her will stand far off, terrified at her torment. They will weep and mourn and cry out:
'Woe! Woe, O great city,
dressed in fine linen, purple and scarlet,
and glittering with gold, precious stones and pearls!
In one hour such great wealth has been brought to ruin!'

"Every sea captain, and all who travel by ship, the sailors, and all who earn their living from the sea, will stand far off. When they see the smoke of her burning, they will exclaim, 'Was there ever a city like this great city?' They will throw dust on their heads, and with weeping and mourning cry out:
'Woe! Woe, O great city,
where all who had ships on the sea
became rich through her wealth!
In one hour she has been brought to ruin!'" (Revelation 18:14-19 NIV)

The merchants and seamen seem terrified and amazed at this sudden judgment that comes upon this great city. Notice how many times "one hour" is mentioned. This destruction is very rapid. It seems to be a judgment by fire from God. It suggests enormous volcanic activity. Geologists have long known that almost all of southern Italy, from Rome down through the city of Naples, is volcanic in nature. Vesuvius, the great volcano behind Naples, has destroyed parts of that city in times past. So there may well be a tremendous volcanic destruction of Rome in the final days of Daniel's 70th week. Now, in contrast to the reaction on earth, heaven rejoices. Verse 20:

"'Rejoice over her, O heaven!
Rejoice, saints and apostles and prophets!
God has judged her for the way she treated you.'" (Revelation 18:20 NIV)

Note that the cruel treatment by Mystery Babylon goes back to the time of the apostles. Religious error has come in that has created opposition to the truth, and unleashed attack upon prophets and apostles and the saints of God.

Then a mighty angel picked up a boulder the size of a large millstone and threw it into the sea, and said:
"With such violence
the great city of Babylon will be thrown down,
never to be found again.
The music of harpists and musicians, flute players and trumpeters,
will never be heard in you again.
No workman of any trade
will ever be found in you again.
The sound of a millstone
will never be heard in you again.
The light of a lamp
will never shine in you again.
The voice of bridegroom and bride
will never be heard in you again.
Your merchants were the world's great men.
By your magic spell all the nations were led astray.
In her was found the blood of prophets and of the saints,
and of all who have been killed on the earth." (Revelation 18:21-24 NIV)

False Religion is at the Heart of Human Evil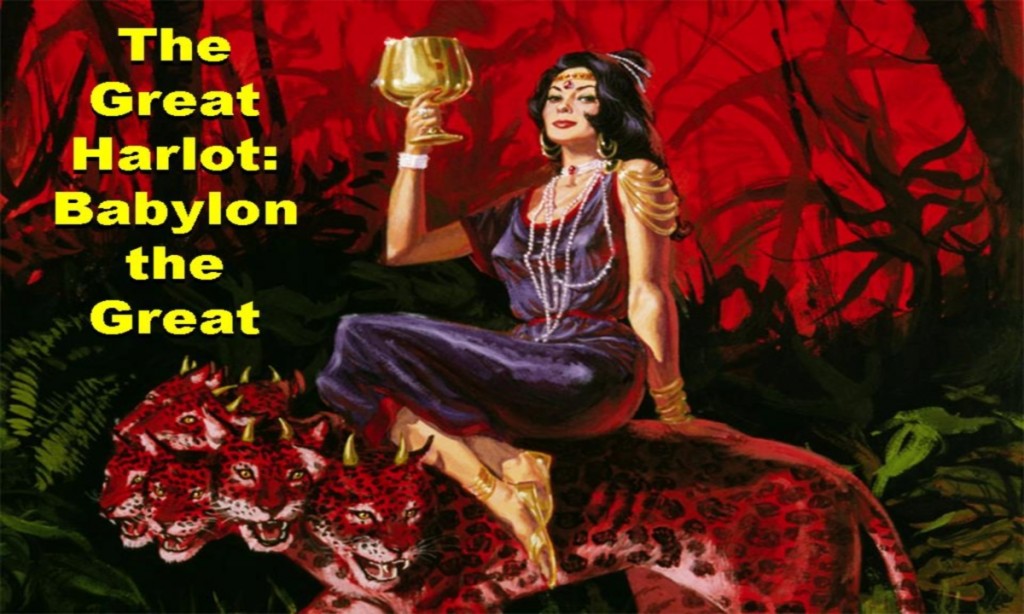 Therefore
The entire universe is owned by the Living Divine Being who created everything. We are only house guests in His universe. We have only temporary visas. We are each accountable for all we do down here and anyone living here illegally without a valid passport from Jesus Christ will be evicted soon. God is a real gentleman and He wishes that every last one of us would come to Him for grace and mercy—for the help we desperately need. Those who stay lost do so by choice.
All the elements and terms for living here on this planet and specified plainly in the 50th Psalm.
---
Psalms 50
God the Righteous Judge
A Psalm of Asaph.
The Mighty One, God the Lord,
Has spoken and called the earth
From the rising of the sun to its going down.
Out of Zion, the perfection of beauty,
God will shine forth.
Our God shall come, and shall not keep silent;
A fire shall devour before Him,
And it shall be very tempestuous all around Him.
He shall call to the heavens from above,
And to the earth, that He may judge His people:
"Gather My saints together to Me,
Those who have made a covenant with Me by sacrifice."
Let the heavens declare His righteousness,
For God Himself is Judge.
Selah
"Hear, O My people, and I will speak,
O Israel, and I will testify against you;
I am God, your God!
I will not rebuke you for your sacrifices
Or your burnt offerings,
Which are continually before Me.
I will not take a bull from your house,
Nor goats out of your folds.
For every beast of the forest is Mine,
And the cattle on a thousand hills.
I know all the birds of the mountains,
And the wild beasts of the field are Mine.
"If I were hungry, I would not tell you;
For the world is Mine, and all its fullness.
Will I eat the flesh of bulls,
Or drink the blood of goats?
Offer to God thanksgiving,
And pay your vows to the Most High.
Call upon Me in the day of trouble;
I will deliver you, and you shall glorify Me."
But to the wicked God says:
"What right have you to declare My statutes,
Or take My covenant in your mouth,
Seeing you hate instruction
And cast My words behind you?
When you saw a thief, you consented with him,
And have been a partaker with adulterers.
You give your mouth to evil,
And your tongue frames deceit.
You sit and speak against your brother;
You slander your own mother's son.
These things you have done, and I kept silent;
You thought that I was altogether like you;
But I will rebuke you,
And set them in order before your eyes.
"Now consider this, you who forget God,
Lest I tear you in pieces,
And there be none to deliver:
Whoever offers praise glorifies Me;
And to him who orders his conduct aright
I will show the salvation of God."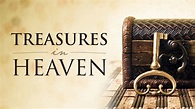 ---
Here are some homework assignments on money and stewardship

---
Postscript
"Blessed be the God and Father of our Lord Jesus Christ, who has blessed us with every spiritual blessing in the heavenly places in Christ, just as He chose us in Him before the foundation of the world, that we should be holy and without blame before Him in love, having predestined us to adoption as sons by Jesus Christ to Himself, according to the good pleasure of His will, to the praise of the glory of His grace, by which He made us accepted in the Beloved.

In Him we have redemption through His blood, the forgiveness of sins, according to the riches of His grace which He made to abound toward us in all wisdom and prudence, having made known to us the mystery of His will, according to His good pleasure which He purposed in Himself, that in the dispensation of the fullness of the times He might gather together in one all things in Christ, both which are in heaven and which are on earth—in Him. In Him also we have obtained an inheritance, being predestined according to the purpose of Him who works all things according to the counsel of His will, that we who first trusted in Christ should be to the praise of His glory.

In Him you also trusted, after you heard the word of truth, the gospel of your salvation; in whom also, having believed, you were sealed with the Holy Spirit of promise, who is the guarantee of our inheritance until the redemption of the purchased possession, to the praise of His glory.

Therefore I also, after I heard of your faith in the Lord Jesus and your love for all the saints, do not cease to give thanks for you, making mention of you in my prayers: that the God of our Lord Jesus Christ, the Father of glory, may give to you the spirit of wisdom and revelation in the knowledge of Him, the eyes of your understanding being enlightened; that you may know what is the hope of His calling, what are the riches of the glory of His inheritance in the saints, and what is the exceeding greatness of His power toward us who believe, according to the working of His mighty power which He worked in Christ when He raised Him from the dead and seated Him at His right hand in the heavenly places, far above all principality and power and might and dominion, and every name that is named, not only in this age but also in that which is to come.

And He (God) put all things under His (Jesus') feet, and gave Him to be head over all things to the church, which is His body, the fullness of Him who fills all in all.

And you He made alive, who were dead in trespasses and sins, in which you once walked according to the course of this world, according to the prince of the power of the air, the spirit who now works in the sons of disobedience, among whom also we all once conducted ourselves in the lusts of our flesh, fulfilling the desires of the flesh and of the mind, and were by nature children of wrath, just as the others.
But God, who is rich in mercy, because of His great love with which He loved us, even when we were dead in trespasses, made us alive together with Christ (by grace you have been saved), and raised us up together, and made us sit together in the heavenly places in Christ Jesus, that in the ages to come He might show the exceeding riches of His grace in His kindness toward us in Christ Jesus. For by grace you have been saved through faith, and that not of yourselves; it is the gift of God, not of works, lest anyone should boast. For we are His workmanship, created in Christ Jesus for good works, which God prepared beforehand that we should walk in them. (Ephesians 1:3 - 2:10)
Other
Treasures of the House of the Lord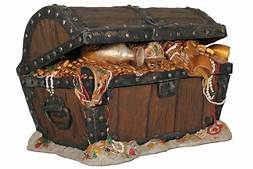 ---
Lambert Dolphin's Place
Mail: Lambert@ldolphin.org
February 23, 2019
March 18, 2019