The Approaching Time of the End
When the whole world is running towards a cliff,
he who is running in the opposite direction appears to have lost his mind.

I am constantly amazed at the dumbed-down state of most of the Christian community lately. I find few of my brothers and sisters in Jesus have more than a superficial acquaintance with the Bible. 

I believe the world we see, and experience, and live in is a very deceptive place. On top of that, many are zombified, running on automatic.  Unless we are engaged in trusting, knowing, obeying our living Lord Jesus Christ we have little hope.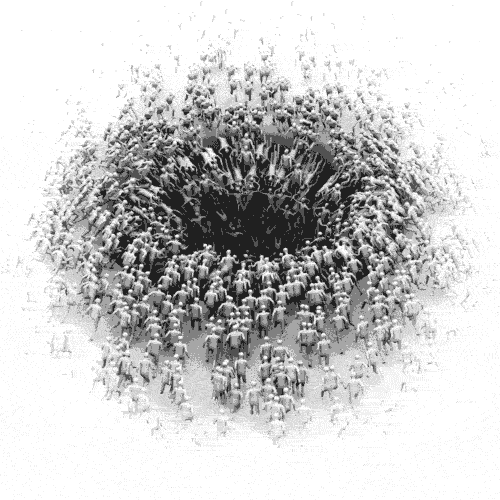 The planet was in a similar state of affairs about 5500 years ago. The world back then was probably as heavily populated as it is now. There are good reasons to suppose that mankind was as technologically advanced back then as now. 

One diligent preacher, Noah, urged everyone to know God and find safe refuge in God and in a great boat. One hundred twenty years of pleading in a public arena (probably world wide) —brought zero persons who wanted rescuing. Talk about apathy and indifference! Like now.
Beloved, I now write to you this second epistle (in both of which I stir up your pure minds by way of reminder), that you may be mindful of the words which were spoken before by the holy prophets, and of the commandment of us, the apostles of the Lord and Savior, knowing this first: that scoffers will come in the last days, walking according to their own lusts, and saying, "Where is the promise of His coming? For since the fathers fell asleep, all things continue as they were from the beginning of creation." For this they willfully forget: that by the word of God the heavens were of old, and the earth standing out of water and in the water, by which the world that then existed perished, being flooded with water. But the heavens and the earth which are now preserved by the same word, are reserved for fire until the day of judgment and perdition of ungodly men.

But, beloved, do not forget this one thing, that with the Lord one day is as a thousand years, and a thousand years as one day. The Lord is not slack concerning His promise, as some count slackness, but is longsuffering toward us, not willing that any should perish but that all should come to repentance.

But the day of the Lord will come as a thief in the night, in which the heavens will pass away with a great noise, and the elements will melt with fervent heat; both the earth and the works that are in it will be burned up. Therefore, since all these things will be dissolved, what manner of persons ought you to be in holy conduct and godliness, looking for and hastening the coming of the day of God, because of which the heavens will be dissolved, being on fire, and the elements will melt with fervent heat? Nevertheless we, according to His promise, look for new heavens and a new earth in which righteousness dwells." (Peter the Apostle, 2 Peter 3:1-13)
Some years ago several competent friends and I studied the available data on human history and the Flood.  There is much information and many studies about world population after the time of Christ but almost nothing on population of the world before the time Jesus was here. This is strange because secular sources claim the first humans lived hundreds of thousands or millions of year before now. This is impossible if we project known population growth rates back before 1 AD.

One of our charts speaks volumes about world population growth from creation to the Flood and after the Flood until now. The entire subject of population growth rates and projections was very thoroughly studied by Henry Morris and others 50 years ago. See World Population Since Creation, and Population of the Pre-flood World.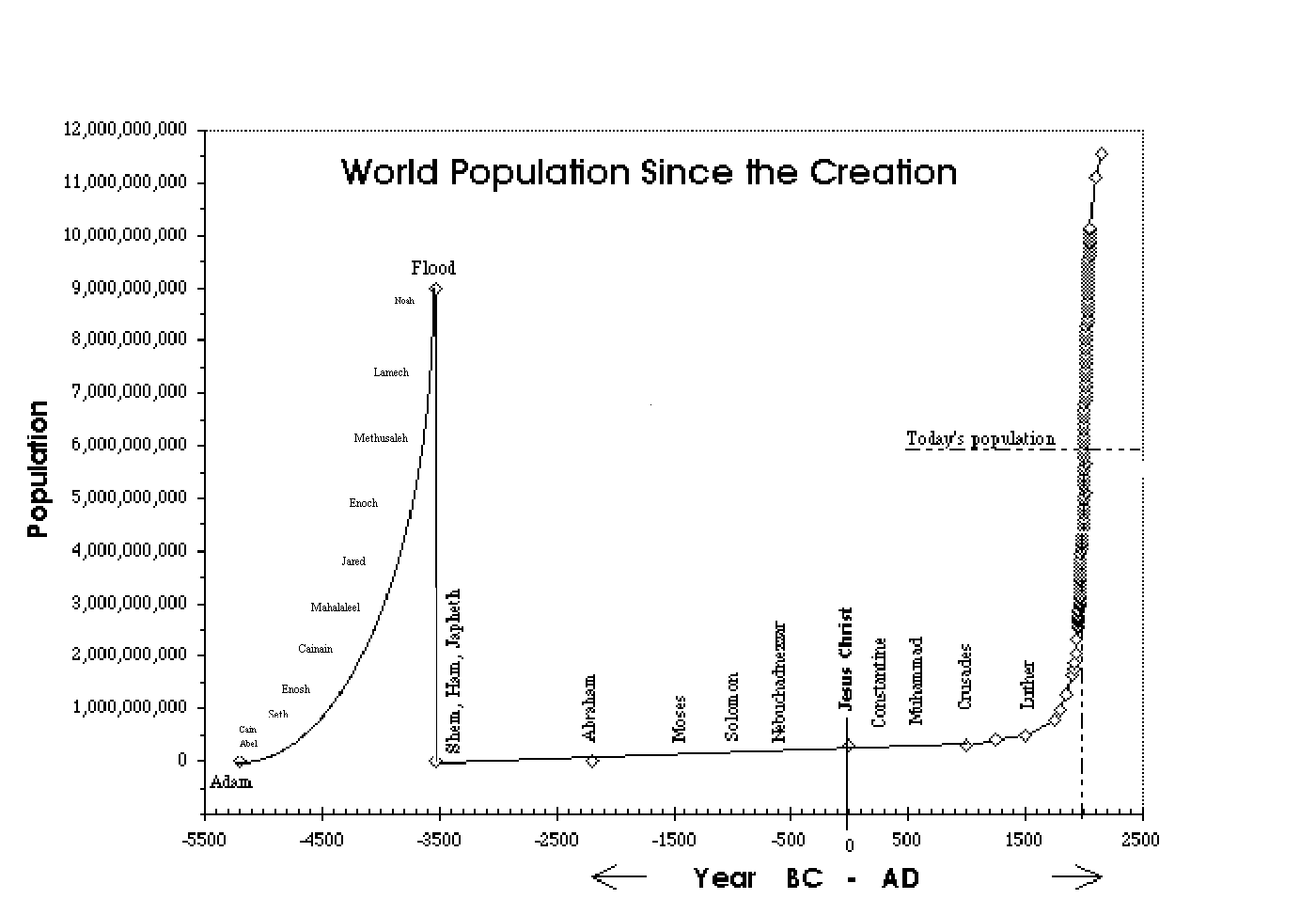 My friend Tom Pickett was thorough in considering population growth rates for a wide range of family sizes. It ought to be immediately obvious that we are all descendants of one man and woman, who lived only a few thousand years ago. Science is highly limited! Please see The Limits of Science.
For a reality check please load Worldometers and watch their spinning wheels for a minute or two.
It is generally accepted that the total world population at the time of Christ was about 200 million people world-wide. In the past two thousand years the time for the population to double has decreased dramatically:
~200 million persons were living on earth at the time Christ was born
400 million persons on earth by the year 1450, an interval of 1450 years

800 million by the year 1800, an interval of 350 years

1600 million by 1900, in only 100 years

3200 million by 1962, an interval of 62 years

6400 million by 2003, an interval of 40 years

7800 million (7.8 billion) by 2020, in only 17 years
In the curve above, note the sharp asymptote at the right. It would seem the population will become infinite. This can't happen in the real world of course.
A very well done video by the American Museum of Natural History reflects the secular view of population, but is very instructive in understanding the time period from the First Century till now. There is no sign yet of a roll off in population growth after 2015, as they had hoped to see. Wikipedia discusses hypothetical decline theories.
Hardly anyone these days takes God's revelation of Himself (and His plans) seriously. We are living in a time of great Biblical illiteracy and disbelief. But science is rapidly losing credibility now. Time will tell--ignorance is not bliss! See Also: The Limits of Science.
A huge population decrease can be seen to be ahead for us during the terrible judgments shown in the Book of the Revelation, the last book of the Bible. Secular Globalists suggest a target reduction to perhaps 500 million is appropriate now--though no one sees how to bring this about so far. When the final judgments of the end-time is uncertain, though surely not in the distant future.
Other
Facts on Noah's Ark and the Flood
Population of The Preflood World
The Flood of Noah
World Population Since Creation
The New Testament and the Flood (Wm. Barclay)



Nearly forty years ago, my mentor Ray Stedman said,

...what the apostle wanted Timothy -- and us -- to know, he clearly outlines: "Understand this," he says, "that these will be dangerous times, times of great stress, times when our faith will be pushed to the limit of its endurance, when we will be under attack and under threat." Furthermore, Paul reveals a rather startling thing, these times of stress will be characterized by and caused by two major factors, which he goes on to describe. The first factor is very startling indeed. The striking thing about this paragraph is not what I read in Verses 1-4, but what is in Verse 5:

...holding the form of religion but denying the power of it. Avoid such people. (2 Timothy 3:5 RSV)

In other words, Paul says that the primary cause of these repetitive cycles of stress and danger is the hypocritical lives of Christians who outwardly look pious, religious, committed and devoted, but are actually unchanged inside and have no power to overcome evil in their lives. Hypocritical Christianity -- that is the bottom line in these times of stress.

I do not think any of us really grasps the revelation of Scripture about the nature of the church. The New Testament everywhere seeks to convince us that the church is the most important body of people in the world. God builds society around what happens in the church. The church is in control of history. "You are the salt of the earth," Jesus said (Matthew 5:13a RSV). If the salt loses its savor, becomes saltless, without flavor, the whole world will go to pot. "You are the light of the world," he said (Matthew 5:14a RSV). If the light dims, the whole world will sink into darkness. That is what the Scriptures tell us. Immorality in the world is caused by insincerity in Christians. Darkness among the nations is an outgrowth of ignorance and darkness in the church...

...it is not persecution that destroys a church, it is prosperity. The churches of western Europe have been wide open for anybody to attend them, but they are virtually empty because they have been destroyed by the love of money, materialism, and sensuality which have gripped and possessed the Christian people of Western Europe. This is the fate that awaits us in the United States if we continue to move along these lines. (Dangerous Times)
In other words, if the church is not now changing the world we live in, the salt has lost its savor and the light has gone out. This situation is intolerable to God because He loves us all and wants none to be lost. Jesus has given us much freedom and latitude to self-actualize, to invent, to enjoy life--with wide freedoms of expression in place. Unless we allow Him to love us and bring us into our designed wholeness and fulfillment, His only other choice is to remove us completely from His sphere of life. By nature we are all very self-centered. That ought to be obvious, but most everyone subsists in denial concerning the human condition and God (who is holy.)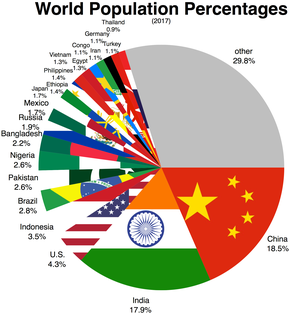 I urge you in the sight of God who gives life to all things, and before Christ Jesus who witnessed the good confession before Pontius Pilate, that you keep this commandment without spot, blameless until our Lord Jesus Christ's appearing, which He will manifest in His own time, He who is the blessed and only Potentate, the King of kings and Lord of lords, who alone has immortality, dwelling in unapproachable light, whom no man has seen or can see, to whom be honor and everlasting power. Amen. (1 Timothy 6:13-16)
God is a Person (three Persons actually). He deals personally with us one at a time. He'll stay involved with all who are willing to know Him personally and are willing to walk with Him. 

About 30% of the people now living on our planet profess to be followers of Jesus. Perhaps 10% really know Jesus personally and respond to Him on a daily basis. The universe is a Theocracy not a Democracy. The future is not being decided by majority vote or determined by a poll or by opinion! It has ever been thus. God alone has Life and He grants life to whoever He chooses.
And this is the testimony: that God has given us eternal life, and this life is in His Son. He who has the Son has life; he who does not have the Son of God does not have life. These things I have written to you who believe in the name of the Son of God, that you may know that you have eternal life, and that you may continue to believe in the name of the Son of God. (1 John 5:11-13)


For the time will come when people will not put up with sound doctrine. Instead, to suit their own desires, they will gather around them a great number of teachers to say what their itching ears want to hear. They will turn their ears away from the truth and turn aside to myths. (2 Timothy 4:3-4)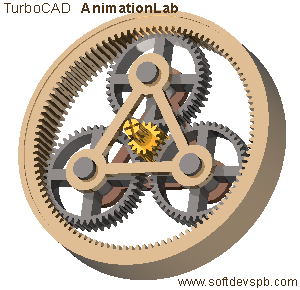 What is Coming Down the Pike?
We are all creatures of habit, wishful hopefuls, eternal optimists, usually living in denial. Not all of us of course. We all know eternal pessimists who have no hope, living in constant despair.
Many of us know someone who gave up and ended his or her life by suicide--my friend Michael Krugjohn for example.
The mortality rate on our planet remains a flat 100% in spite of modern meds, good food, exercise, superior health care. Yet Jesus Christ, risen from the dead 2000 years ago knocks at every door hoping to be invited in to stay. 
Behold, I stand at the door and knock. If anyone hears My voice and opens the door, I will come in to him and dine with him, and he with Me. To him who overcomes I will grant to sit with Me on My throne, as I also overcame and sat down with My Father on His throne. (Revelation 3:20-21)
Those of us who have given Jesus permission to make us whole (in body, soul and spirit), experience love, mercy, forgiveness and healing.  But the world we live in is not getting better. It's getting worse every day, and will soon get much much worse after Jesus steps back into history to rescue His stranded Bride (the true church). and to straighten things out down here thoroughly.
Jesus promised to return while He was here the last time.
...Now when Jesus had spoken these things, while they watched, He was taken up, and a cloud received Him out of their sight. And while they looked steadfastly toward heaven as He went up, behold, two men stood by them in white apparel, who also said, "Men of Galilee, why do you stand gazing up into heaven? This same Jesus, who was taken up from you into heaven, will so come in like manner as you saw Him go into heaven." (Acts 1:9-11)
During the last week of His life, Jesus gathered His disciples together teaching them about the events of the long interval ahead.

Then Jesus went out and departed from the temple, and His disciples came up to show Him the buildings of the temple. And Jesus said to them, "Do you not see all these things? Assuredly, I say to you, not one stone shall be left here upon another, that shall not be thrown down."

Now as He sat on the Mount of Olives, the disciples came to Him privately, saying, "Tell us, when will these things be? And what will be the sign of Your coming, and of the end of the age?"

And Jesus answered and said to them: "Take heed that no one deceives you. For many will come in My name, saying, 'I am the Christ,' and will deceive many. And you will hear of wars and rumors of wars. See that you are not troubled; for all these things must come to pass, but the end is not yet. For nation will rise against nation, and kingdom against kingdom. And there will be famines, pestilences, and earthquakes in various places. All these are the beginning of sorrows.

"Then they will deliver you up to tribulation and kill you, and you will be hated by all nations for My name's sake. And then many will be offended, will betray one another, and will hate one another. Then many false prophets will rise up and deceive many. And because lawlessness will abound, the love of many will grow cold. But he who endures to the end shall be saved. And this gospel of the kingdom will be preached in all the world as a witness to all the nations, and then the end will come.

"Therefore when you see the abomination of desolation,' spoken of by Daniel the prophet, standing in the holy place" (whoever reads, let him understand), "then let those who are in Judea flee to the mountains. Let him who is on the housetop not go down to take anything out of his house. And let him who is in the field not go back to get his clothes. But woe to those who are pregnant and to those who are nursing babies in those days! And pray that your flight may not be in winter or on the Sabbath. For then there will be great tribulation, such as has not been since the beginning of the world until this time, no, nor ever shall be. And unless those days were shortened, no flesh would be saved; but for the elect's sake those days will be shortened. "Then if anyone says to you, 'Look, here is the Christ!' or 'There!' do not believe it. For false christs and false prophets will rise and show great signs and wonders to deceive, if possible, even the elect. See, I have told you beforehand.
"Therefore if they say to you, 'Look, He is in the desert!' do not go out; or 'Look, He is in the inner rooms!' do not believe it. For as the lightning comes from the east and flashes to the west, so also will the coming of the Son of Man be. For wherever the carcass is, there the eagles will be gathered together.

"Immediately after the tribulation of those days the sun will be darkened, and the moon will not give its light; the stars will fall from heaven, and the powers of the heavens will be shaken. Then the sign of the Son of Man will appear in heaven, and then all the tribes of the earth will mourn, and they will see the Son of Man coming on the clouds of heaven with power and great glory. And He will send His angels with a great sound of a trumpet, and they will gather together His elect from the four winds, from one end of heaven to the other.

"Now learn this parable from the fig tree: When its branch has already become tender and puts forth leaves, you know that summer is near. So you also, when you see all these things, know that it is near—at the doors! Assuredly, I say to you, this generation will by no means pass away till all these things take place. Heaven and earth will pass away, but My words will by no means pass away.

"But of that day and hour no one knows, not even the angels of heaven, but My Father only. But as the days of Noah were, so also will the coming of the Son of Man be. For as in the days before the flood, they were eating and drinking, marrying and giving in marriage, until the day that Noah entered the ark, and did not know until the flood came and took them all away, so also will the coming of the Son of Man be. Then two men will be in the field: one will be taken and the other left. Two women will be grinding at the mill: one will be taken and the other left. Watch therefore, for you do not know what hour your Lord is coming. But know this, that if the master of the house had known what hour the thief would come, he would have watched and not allowed his house to be broken into. Therefore you also be ready, for the Son of Man is coming at an hour you do not expect. (Matthew 24:1-44)
Subsequent information conveyed to us by the Apostles shows that the return of Jesus will take place in two phases seven years apart. 

Jesus will first call home all who know Him—His Bride, the true Church. This first return is delineated in the New Testament by the Greek word parousia--which signifies an excelled king returning and remaining behind the scenes with his subjects—in enemy-held territory. An open, triumphant, public appearing will follow seven years later— the latter event is the king's apokalupsis, His  public unveiling.
The parousia (Greek: harpazo, rapture) is the main theme in Paul's two letters to the Thessalonians and also the theme of First Corinthians Chapter 15. After the true church has been safely transported to New Jerusalem, a totally fake counterfeit world leader (THE Antichrist) and his sidekick (THE False Prophet) will step out on stage to take over the planetary management for seven years.  The fake church will provide an umbrella for anyone to feel cared for, but will offer neither saving faith nor safe shelter.
One tricky aspect of the rapture has to do with the multidimensional nature of time.  Basically, when any follower of Jesus arrives at the end of his or her life, that person steps out of time and instantly arrives at the Rapture. The Rapture is an event in a different time dimension compared to earth. That event we call "the Rapture" will intersect history at a specific date on earth's calendar. 

Give Jesus Christ Permission to Save You
The most important factor in this discussion is for you, the reader, to make sure you are "in Christ"—a member of His body, reborn, forgiven, born and adopted into the great family of God. Many are "always learning but never arriving at a knowledge of the truth."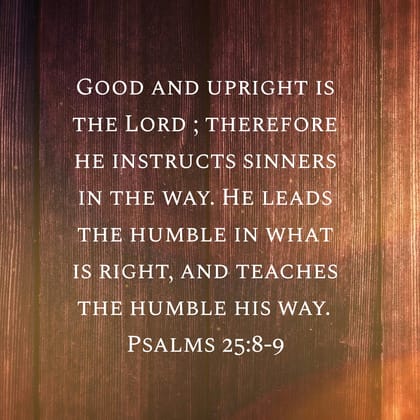 But know this, that in the last days perilous times will come: For men will be lovers of themselves, lovers of money, boasters, proud, blasphemers, disobedient to parents, unthankful, unholy, unloving, unforgiving, slanderers, without self-control, brutal, despisers of good, traitors, headstrong, haughty, lovers of pleasure rather than lovers of God, having a form of godliness but denying its power. And from such people turn away! For of this sort are those who creep into households and make captives of gullible women loaded down with sins, led away by various lusts, always learning and never able to come to the knowledge of the truth. Now as Jannes and Jambres resisted Moses, so do these also resist the truth: men of corrupt minds, disapproved concerning the faith; but they will progress no further, for their folly will be manifest to all, as theirs also was.

But you have carefully followed my doctrine, manner of life, purpose, faith, longsuffering, love, perseverance, persecutions, afflictions, which happened to me at Antioch, at Iconium, at Lystra—what persecutions I endured. And out of them all the Lord delivered me. Yes, and all who desire to live godly in Christ Jesus will suffer persecution. But evil men and impostors will grow worse and worse, deceiving and being deceived.

 But you must continue in the things which you have learned and been assured of, knowing from whom you have learned them, and that from childhood you have known the Holy Scriptures, which are able to make you wise for salvation through faith which is in Christ Jesus.

All Scripture is given by inspiration of God, and is profitable for doctrine, for reproof, for correction, for instruction in righteousness, that the man of God may be complete, thoroughly equipped for every good work. (2 Timothy 3) Word Analysis.

In The Near Future, Expect
The Sudden Removal from the Earth of all true Followers of Jesus
A Removal of Divine Restraints on Evil and Violence
Institution of One World Government
One World Religion 
An Invasion of Israel by Russia, Turkey, Iran & Allies. (God Himself vindicates Israel) 
A Peace Treaty Signed Protecting Israel
Jews now Living in Exile Will Immigrate to Israel
The Building and Dedication of the Third Jewish Temple 
World War III Breaks Out 
The Return of Jesus Christ in Public Splendor

God will Judge all Evil--God will Vindicate the Innocent--God will Bring in Justice--God will Separate Good and Evil--God will Heal the Creation--God will Institute Righteousness and Justice--God will Reverse Increasing Entropy
Related Articles

Born Again and Adopted | If The Rapture Happened Today | Bema Now (Isaiah 64) | Ready for an Upgrade? (New Bodies)

City Life (in New Jerusalem) | The Tiers of Heaven | Time Warps | The Judgment Seat of Christ | The Seven Churches in New Jerusalem

Thy Kingdom Come | The Man of Sin Revealed | On Everlasting Destruction | Coming Soon | King Ego
All recent articles 

Email Lambert Dolphin   
November 11, 2019
December 24, 2020