The Missing Body of Christ
In Six Hours of Eternity Hanging on a Cross outside of Jerusalem a man named Jesus forever changed history. A superficial reading of the gospel narratives concerning the death of Jesus will show that He was nailed to the cross at 9 o'clock in the morning, and was dead by 3 in the afternoon. His terrible ordeal, it would seem, was over in a mere six hours. After speaking of Jesus and his role in the creation of the universe Paul in his letter to the Colossians tells us about invisible events taking place outside of the physical realm, and outside of our ordinary space-time continuum during the dying of Jesus on the cross,
...in Jesus all the fullness of God was pleased to dwell, and through him to reconcile to himself all things, whether on earth or in heaven, making peace by the blood of his cross. And you, who once were estranged and hostile in mind, doing evil deeds, he has now reconciled in his body of flesh by his death, in order to present you holy and blameless and irreproachable before him. (Colossians 1:19-22)
The above passage reveals that not only did Jesus take upon Himself the sins of mankind when He died for us on the cross, but He also met fully the onslaught of demons, fallen angels, and all the power of evil forces in the heavens as well, disarming all of them completely. 

Jesus' victory over man's greatest enemy, death, is boldly stated in the letter to the Hebrews:
"Since therefore the children share in flesh and blood, he himself likewise partook of the same nature, that through death he might destroy him who has the power of death, that is, the devil, and deliver all those who through fear of death were subject to lifelong bondage." (Hebrews 2:14,15)
In speaking to the Apostle John from the heavens, Jesus sent these words to mankind:
"Fear not, I am the first and the last, and the living one; I died, and behold I am alive for evermore, and I have the keys of Death and Hades." (Revelation 1:17-18)
Jesus, on the cross, also won back any and all claims Satan had on man, or the earth, or as an authority of any kind in the heavens. If, for example, Satan claimed to hold the title deed of the earth (having gained it because of Adam's fall) that deed now belongs to Jesus as one of the results of His work on the cross. (This is known as the "ransom" work of Christ on the cross---it's a topic sometimes debated by theologians, but one that makes sense). Satan's destruction, too, was accomplished on the cross, outside of time. For the final out-workings in history of Satan's we now eagerly are all waiting. What is a completed work in the eternal time frame will come to pass in human history at God's appointed time on our earthly calendars. His unseen and invisible victory over cosmic evil on the cross is yet another reason why Jesus alone is qualified to receive from the Father all honor and power and glory:
"And I (John) saw in the right hand of him who was seated on the throne a scroll written within and on the back, sealed with seven seals; and I saw a strong angel proclaiming with a loud voice, 'Who is worthy to open the scroll and break its seals?' And no one in heaven or on earth or under the earth was able to open the scroll or to look into it, and I wept much that no one was found worthy to open the scroll or to look into it. Then one of the (twenty-four) elders said to me, 'Weep not; lo, the Lion of the tribe of Judah, the Root of David, has conquered (overcome), so that he can open the scroll and its seven seals.' And between the throne and the four living creatures and among the elders, I saw a Lamb standing, as though it had been slain, with seven horns and with seven eyes, which are the seven spirits of God sent out into all the earth; and he went and took the scroll from the right hand of him who was seated on the throne." (Revelation 5:1-7)
Jesus: Great High Priest and Perfect Sacrifice
Two aspects of the death of Christ show something of the mystery of His death and the suffering He took onto Himself for our sake. The death of Jesus on the cross took but six hours as measured in dynamical time. Jesus was, for the first three hours on the cross, our Great High Priest. From noon till 3 P.M., during which time a strange and terrible darkness came over the earth, the High Priest became the Sacrifice.

If we now consider the nature of time and eternity it must surely become clear that what was (for us) three hours' suffering by Jesus in total estrangement from the Father---was for Jesus an event in eternity which never ends. The work of Jesus on the cross, as far as we are concerned, is completely finished. Jesus is not now hanging on a cross. He has been raised from the dead, and sits in heaven, fully in charge of the universe as a resurrected man. One man, one son of Adam, Jesus the Lord is now living in glory and He is in charge of the universe.

But in another sense, if we could step into eternity and view an eternal being such as the Son of God experiencing life---if we could see things from the vantage point of eternity---then we would perceive that a part of the eternal God must suffer forever, outside of time, because of human sin.
The Eternal Sufferings of God in Christ
The statement of Jesus to one of the thieves crucified alongside him was, "Truly, I say to you, today you will be with me in Paradise." (Luke 23:43) This statement suggests that when He died, Jesus left our time frame and immediately entered eternity. Likewise, the spirit of his companion on an adjacent cross, the dying, redeemed thief also left time and entered eternity when he also died that same day.

The next event in eternity for the human spirit of Jesus was His return to reenter His body in the tomb just before dawn on Easter Sunday morning. By means of the mighty power of the Holy Spirit, He then experienced the complete transformation of His body and His resurrection "out from among the dead." In the time frame of earth, these events are separated by perhaps 40 hours, but in eternity they are an immediate sequence of events, one following another. The dying thief was not raised from the dead at the same earth time as Jesus was raised from the dead. However, in his own (the thief's) consciousness, he stepped out of time to join the general resurrection of all the righteous dead which coincides in history with the Second Coming of Christ. See also, In The Cross.
 Notice that phrase: "the Lamb that was slain from the creation of the world." This statement confirms again that time is not a factor in eternity. The death of the Lamb actually took place in time, on earth, at a specific date on the calendar--yet it is reckoned here as an eternal event which has meaning for people who have lived ever since the beginning of time. That is why an Old Testament saint such as Abraham could be born again by grace through faith just like a New Testament saint--even though the tree which would be hewn into the cross of Christ had not even been planted as a seed in Abraham's time! The death of Jesus Christ was an event that can be fixed at a particular set of coordinates in space and time-yet it is also the summit of God's eternal program, utterly transcending both space and time. Thus the cross casts its shadow over all of creation.  (Ray C. Stedman, God's Final Word)

Snowfall in Jerusalem (Elevation 2474 feet) is rare but very beautiful.
'The Lord is good to those whose hope is in him, to the one who seeks him; it is good to wait quietly for the salvation of the Lord'. Lamentations 3:25-26

The Garden is coming to life again! Many of you reading this article will have prayed with and for us at the Garden Tomb, through these past two very different and difficult years, not only for the Garden but for the world. After a major snowfall in January, (see photos) new life has begun to spring up all around us. There is so much that lies hidden below the ground or waiting to blossom above, as the sun grows warmer and the days grow longer. This can be said too, of a growing number of groups arriving over the past months and on into the coming year. They have been waiting and hoping, longing to visit the place, where many believe the death, burial, and resurrection of Jesus Christ happened. This theme, of waiting and hoping we find throughout the Bible. A friend of mine Margaret Warne, who taught in Jerusalem has written the following. 

'I have become fascinated with the Hebrew words for 'hope' in the Old Testament. There are several words, but the two main ones are yachal and qavah, and both can be translated as 'hope' or 'wait'. Hoping and waiting are intertwined in Hebrew thought. Yachal seems to denote patient, expectant waiting, whereas qavah comes from the root of a word meaning to twist or bind together, like strands of a rope, and so it carries the idea of being stretched and waiting in tense anticipation. An example of these words is found in Lamentations 3:25-26:

'The Lord is good to those whose hope (qavah) is in him, to the one who seeks him; it is good to wait (yakhal) quietly for the salvation of the Lord'.

Hope can be agonisingly difficult! Biblical hope is focused on God, not on circumstances. It looks back to His faithfulness in the past and forward to His promises for the future, and it is anchored in our relationship with the God who knows and loves us in the here and now. It's a gritty hope that doesn't paper over the cracks and pretend everything is ok; rather, we wait, even without evidence things will get better, hoping in God for salvation and redemption' ---Quoted from a Lee Abbey Movement article: Margaret Warne

We thank God for each one of you and for your partnership in the proclamation of the gospel of Jesus Christ. The Lord bless you and keep you; The Lord make His face shine upon you, and be gracious to you; The Lord lift up His countenance upon you, and give you peace.

In Jesus our Messiah,
The Garden Tomb Jerusalem Team Snowfall in the Garden - January 27th, 2022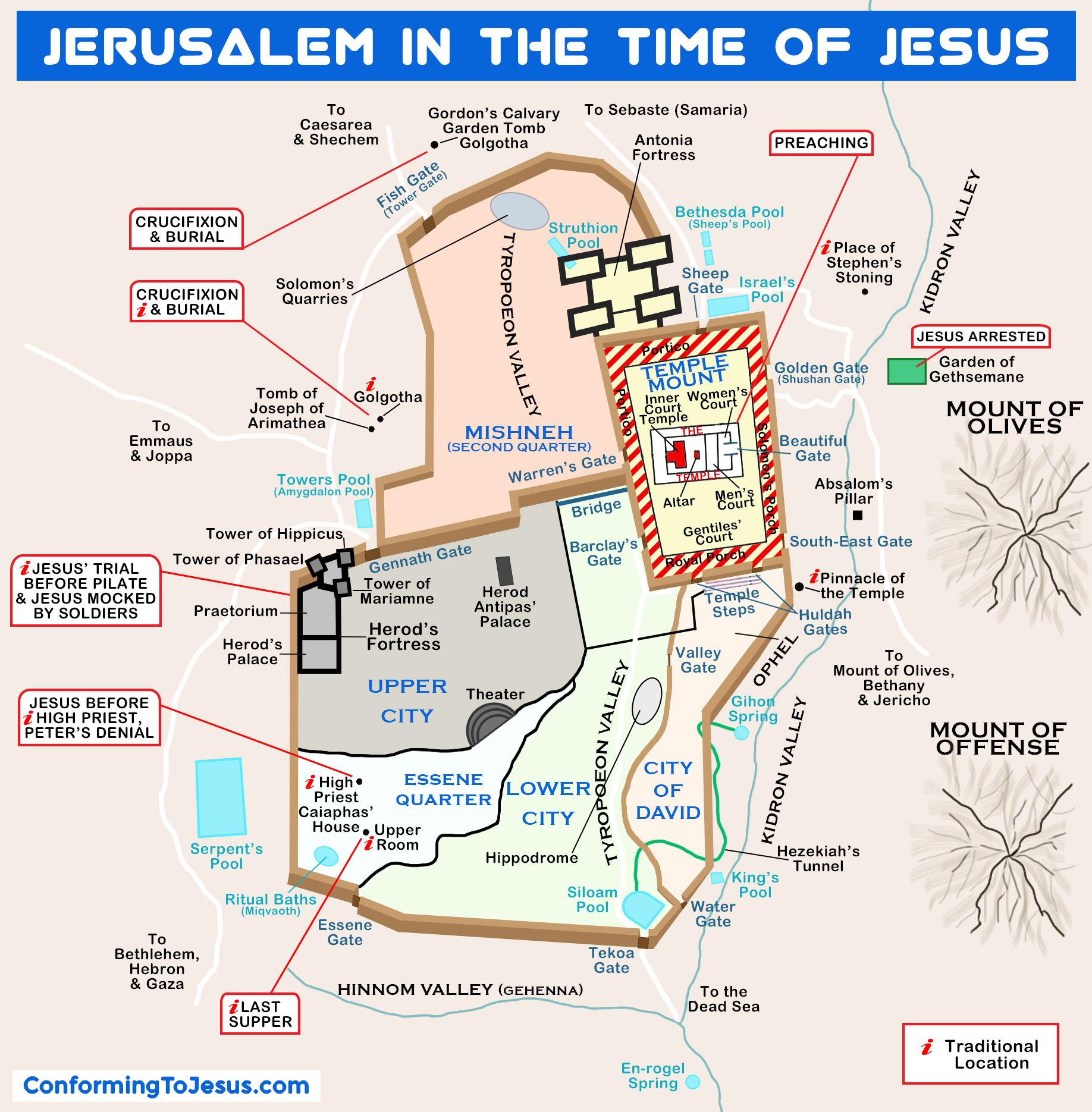 The Church of the Holy Sepulcher

The Shroud of Turin (Chuck Missler)
Visit Jerusalem for the Weekend (Time Travel)

City Living in New Jerusalem  

Where is Jesus Now? 
Who is Jesus Pantokrator
Jesus: Lord of All 
"...that the God of our Lord Jesus Christ, the Father of glory, may give to you the spirit of wisdom and revelation in the knowledge of Him, the eyes of your understanding being enlightened; that you may know what is the hope of His calling, what are the riches of the glory of His inheritance in the saints, and what is the exceeding greatness of His power toward us who believe, according to the working of His mighty power which He worked in Christ when He raised Him from the dead and seated Him at His right hand in the heavenly places, far above all principality and power and might and dominion, and every name that is named, not only in this age but also in that which is to come. And He put all things under His feet, and gave Him to be head over all things to the church, which is His body, the fullness of Him who fills all in all." (Ephesians 1:17:23)
One of the names of Jesus is Pantokrator (παντός pantos), i.e. "all" and κράτος, kratos, i.e. "strength," "might," "power".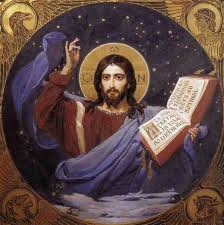 However, the Most High does not dwell in temples made with hands, as the prophet says: 
'Heaven is My throne,
And earth is My footstool.
What house will you build for Me? 
says the LORD,
Or what is the place of My rest? 

Has My hand not made all these things?' (Acts 7;48-50)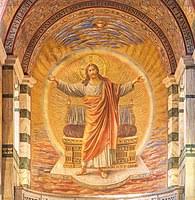 And I heard a loud voice from heaven saying, "Behold, the tabernacle of God is with men, and He will dwell with them, and they shall be His people. God Himself will be with them and be their God. "And God will wipe away every tear from their eyes; there shall be no more death, nor sorrow, nor crying. There shall be no more pain, for the former things have passed away."  Then He who sat on the throne said, "Behold, I make all things new." And He said to me, "Write, for these words are true and faithful."  And He said to me, "It is done! I am the Alpha and the Omega, the Beginning and the End. I will give of the fountain of the water of life freely to him who thirsts. He who overcomes shall inherit all things, and I will be his God and he shall be My son... (Revelation 21:3-7) 
But now Christ is risen from the dead, and has become the firstfruits of those who have fallen asleep. For since by man came death, by Man also came the resurrection of the dead. For as in Adam all die, even so in Christ all shall be made alive. But each one in his own order: Christ the firstfruits, afterward those who are Christ's at His coming. Then comes the end, when He delivers the kingdom to God the Father, when He puts an end to all rule and all authority and power. For He must reign till He has put all enemies under His feet. The last enemy that will be destroyed is death. For "He has put all things under His feet." But when He says "all things are put under Him," it is evident that He who put all things under Him is excepted. Now when all things are made subject to Him, then the Son Himself will also be subject to Him who put all things under Him, that God may be all in all." (1 Corinthians 15:20-28)
Jesus Christ is the same yesterday and today and for ever. Do not be carried away by all kinds of strange teachings; for it is well for the heart to be strengthened by grace, not by regulations about food, which have not benefited those who observe them. We have an altar from which those who officiate in the tent have no right to eat. For the bodies of those animals whose blood is brought into the sanctuary by the high priest as a sacrifice for sin are burned outside the camp. Therefore Jesus also suffered outside the city gate in order to sanctify the people by his own blood. Let us then go to him outside the camp and bear the abuse he endured. For here we have no lasting city, but we are looking for the city that is to come. Through him, then, let us continually offer a sacrifice of praise to God, that is, the fruit of lips that confess his name. Do not neglect to do good and to share what you have, for such sacrifices are pleasing to God. (Hebrews 13:8-16)



Are you an Outsider or an Insider-- Are You In Christ or not yet? 

Christ in You  
No need to Fear of Death if you know Jesus Christ
Inasmuch then as the children have partaken of flesh and blood, He Himself likewise shared in the same, that through death He might destroy him who had the power of death, that is, the devil, and release those who through fear of death were all their lifetime subject to bondage. (Hebrews 2:14-15) 
Death is Abolished in Christ
"...but has now been revealed by the appearing of our Savior Jesus Christ, who has abolished death and brought life and immortality to light through the gospel... (2 Timothy 1:10)

"...and how you turned to God from idols to serve the living and true God, and to wait for His Son from heaven, whom He raised from the dead, even Jesus who delivers us from the wrath to come." (1 Thessalonians 1:9, 10)
Your Timeline  You did not choose to be born nor pick your patents. Your bio dad determined your gender.  You are a created spirit created, chosen, destined to live out your life.  You were born mortal and have been appointed to die. 
"...And as it is appointed for men to die once, but after this the judgment, so Christ was offered once to bear the sins of many. To those who eagerly wait for Him He will appear a second time, apart from sin, for salvation." (Hebrews 9:27, 28)

The Place Prepared
Let not your heart be troubled; you believe in God, believe also in Me. "In My Father's house (oikia) are many mansions (mone) if it were not so, I would have told you. I go to prepare a place for you. " And if I go and prepare a place for you, I will come again and receive you to Myself; that where I am, there you may be also." (John 14:1-3)
Set Your Sights Above
If then you were raised with Christ, seek those things which are above, where Christ is, sitting at the right hand of God. Set your mind on things above, not on things on the earth. For you died, and your life is hidden with Christ in God. When Christ who is our life appears, then you also will appear with Him in glory. (Colossians 3:1-3)
By the way, Jesus Christ is hidden away in the world right now, in His glorious church. The true church (not the counterfeit) is His Body, His home within those men, women and chidren who know Him now. Please don't be left behind!

And even if our gospel is veiled, it is veiled to those who are perishing. 
In their case the god of this world has blinded the minds of the unbelievers,
to keep them from seeing the light of the gospel of the glory of Christ, who is the image of God. 

For we do not proclaim ourselves;
we proclaim Jesus Christ as Lord and ourselves as your slaves for Jesus' sake. 
For it is the God who said, 'Let light shine out of darkness',
who has shone in our hearts to give the light of the knowledge of the glory of God in the face of Jesus Christ.

But we have this treasure in clay jars,
so that it may be made clear that this extraordinary power belongs to God and does not come from us. 

We are afflicted in every way, but not crushed; perplexed,
but not driven to despair; persecuted, but not forsaken;
struck down, but not destroyed;
always carrying in the body the death of Jesus,
so that the life of Jesus may also be made visible in our bodies. 
For while we live, we are always being given up to death for Jesus' sake,
so that the life of Jesus may be made visible in our mortal flesh. 
So death is at work in us, but life in you. (2 Corinthians 4:3-12)

Homework
How the Body of Christ Functions
Jesus: Coming King on the Throne of David (Psalm 2)
Strike the Shepherd

The Antichrist  

Famine in the Land 

Horizontal and Vertical Salvation

The Management of the Universe 

The Left Hand of God 

New Body Life 

Earth's Near Term Future

The Body of Christ in Perilous Times 

Living Stones 

Body Life by Ray Stedman
Music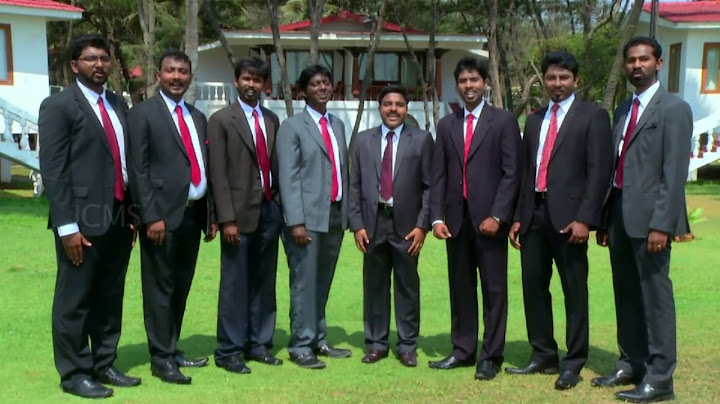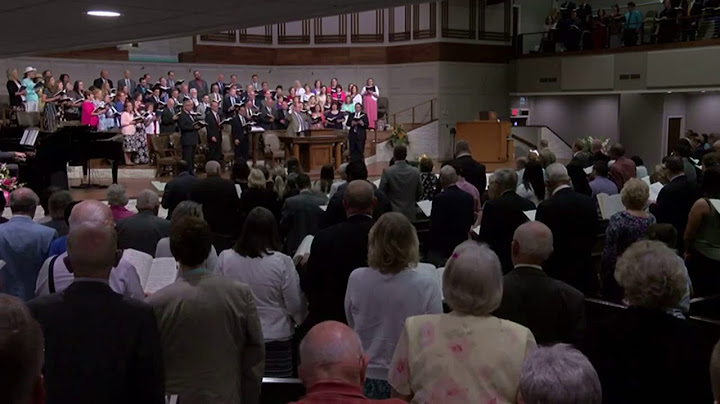 Lambert Dolphin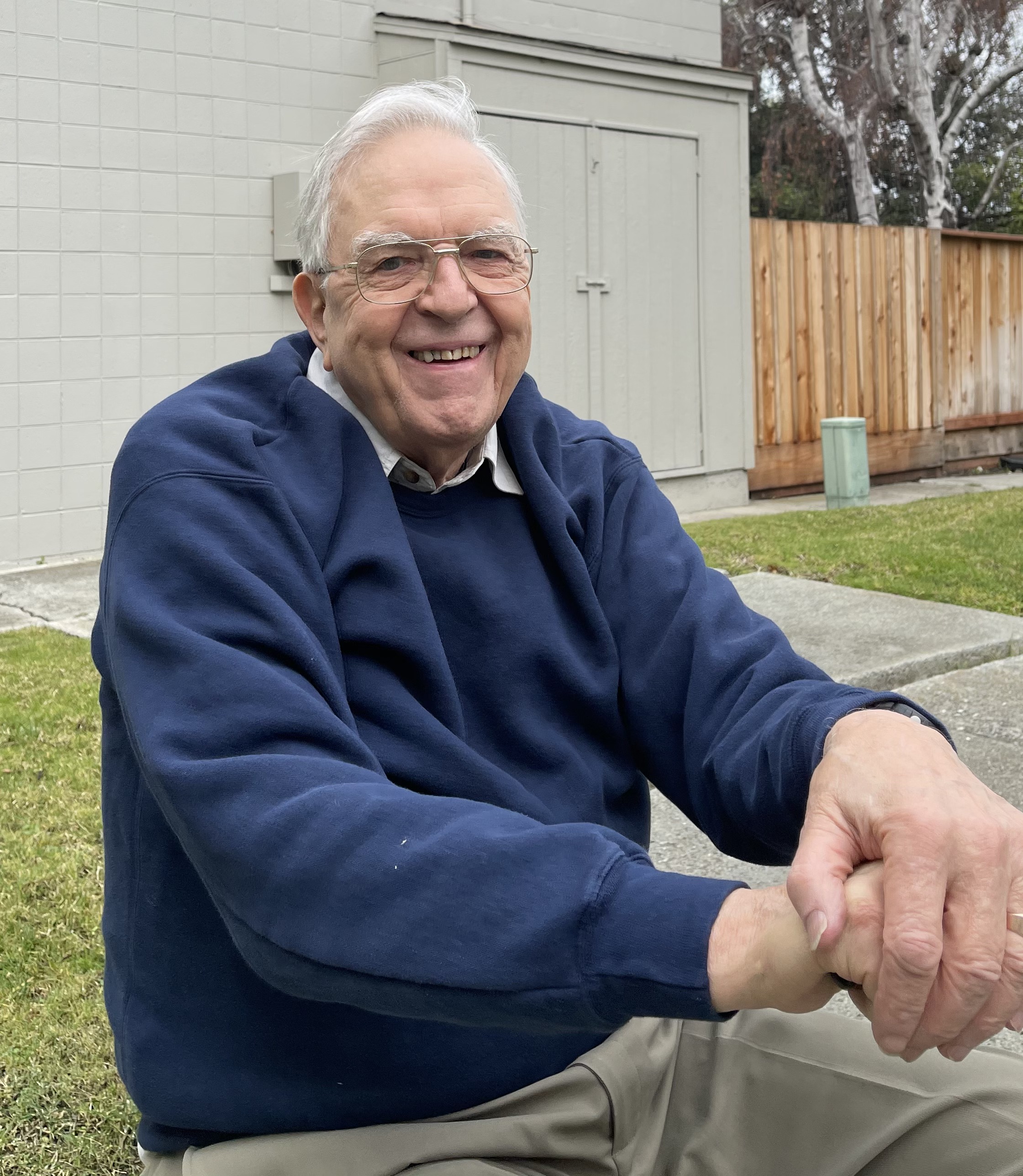 Email is welcome 
Lambert Dolphin's Place
Recent and Recovered Articles
Newsletters Old and New

February 4, 2022