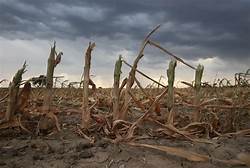 The Wasted Years
---
Psalm 103
Bless the Lord, O my soul;
And all that is within me, bless His holy name!
Bless the Lord, O my soul,
And forget not all His benefits:
Who forgives all your iniquities,
Who heals all your diseases,
Who redeems your life from destruction,
Who crowns you with lovingkindness and tender mercies,
Who satisfies your mouth with good things,
So that your youth is renewed like the eagle's.
The Lord executes righteousness
And justice for all who are oppressed.
He made known His ways to Moses,
His acts to the children of Israel.
The Lord is merciful and gracious,
Slow to anger, and abounding in mercy.
He will not always strive with us,
Nor will He keep His anger forever.
He has not dealt with us according to our sins,
Nor punished us according to our iniquities.
For as the heavens are high above the earth,
So great is His mercy toward those who fear Him;
As far as the east is from the west,
So far has He removed our transgressions from us.
As a father pities his children,
So the Lord pities those who fear Him.
For He knows our frame;
He remembers that we are dust.
As for man, his days are like grass;
As a flower of the field, so he flourishes.
For the wind passes over it, and it is gone,
And its place remembers it no more.
But the mercy of the Lord is from everlasting to everlasting
On those who fear Him,
And His righteousness to children's children,
To such as keep His covenant,
And to those who remember His commandments to do them.
The Lord has established His throne in heaven,
And His kingdom rules over all.
Bless the Lord, you His angels,
Who excel in strength, who do His word,
Heeding the voice of His word.
Bless the Lord, all you His hosts,
You ministers of His, who do His pleasure.
Bless the Lord, all His works,
In all places of His dominion.
Bless the Lord, O my soul!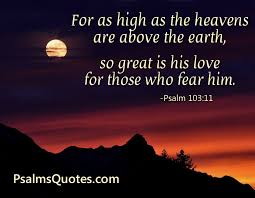 ---
The wasted years of our lives are those actions done in our own strength, on our steam. In this definition is contained a horrific indictment of human effort! Only what Jesus does in and through a person has enduring worth in the annals of heaven. Wasted efforts not only plague individuals. Entire churches today can be see to be treading water because they wrongly assume God is pleased with their group performance "in the flesh."
"The Road to Hell is paved with good intentions," Bernard of Clairvaux wrote c. 1150.
"'Not by might nor by power, but by My Spirit,'
Says the Lord of hosts." (Zechariah 4:6)
We don't know ourselves well, but God does!
"And there is no creature hidden from His sight, but all things are naked and open to the eyes of Him to whom we must give account." (Hebrews 4:13)
Jesus is quick to credit our accounts with all the actions we mortals do that are selfless and self giving. Love covers a multitude of sins!
"For you were once darkness, but now you are light in the Lord. Walk as children of light (for the fruit of the Spirit is in all goodness, righteousness, and truth), finding out what is acceptable to the Lord." (Ephesians 5:8-10)
Seldom do we act with pure motives! We often have mixed motives when we do things. Doing our best, giving things our best shot, might be cool as far as God is concerned. But Jesus dislikes deliberate sin in the worst way! We are accountable for what we know about God, not what we don't know. But we all know enough to be without excuse. For example, Romans Chapter One teaches that glimpses of God in nature are sufficient to pull us all up short before the bar of God's justice.
"For the wrath of God is revealed from heaven against all ungodliness and unrighteousness of men, who suppress the truth in unrighteousness, because what may be known of God is manifest in them, for God has shown it to them. For since the creation of the world His invisible attributes are clearly seen, being understood by the things that are made, even His eternal power and Godhead, so that they are without excuse, because, although they knew God, they did not glorify Him as God, nor were thankful, but became futile in their thoughts, and their foolish hearts were darkened." (Romans 1:18-21)

"The fear of the Lord is the beginning of Wisdom. Fools despise knowledge and instruction."
Reverence, awe and respect for an awesome Creator should characterize every one of us. Beyond that bare minimum we live in a land of comparative freedom and enlightenment from our Creator. We know far more in America than vast numbers of our fellow human beings elsewhere. Actually we would know nothing about God, His nature, His Person If He had chosen to stay hidden behind the scenes. But God has given us vast amounts of information about Himself, His character, His agenda.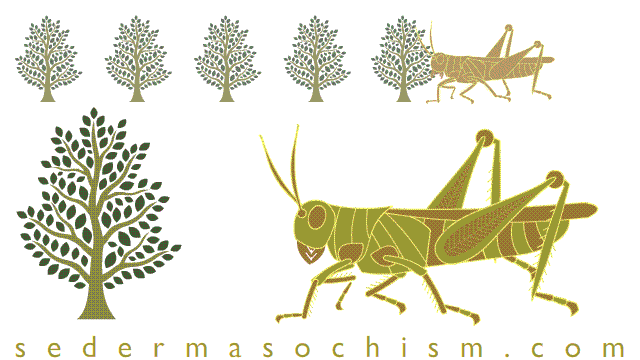 Are you Wasting Your Life?
This article is aimed at the average person who may be doing well in his marriage. Not in any trouble health wise, or financially. He or she may merely be living "outside of Christ," or be dead-wood in his church. In His great mercy, God sometimes allow that person to crash badly.
A great and gifted pastor friend of mine wrote recently:
I spent a number of years addicted to drugs and alcohol—years ravaged by misguided chemistry experiments I conducted on myself. Metaphorically, my addictions were like a swarm of locusts—a swarm of ravenous insects—that devastated a significant chapter of my life and turned it into a barren, bleak, and desolate wasteland.
 
Perhaps some of you have been ravaged by swarms of locusts as well. They may not have been the locusts of drugs and alcohol, but their damage was equally devastating. Perhaps your locusts involved a debilitating physical or mental illness, an abusive relationship, a prolonged struggle with economic hardship, loneliness, isolation, despair, or a host of other things. Whatever the case, a chapter of your life may have been completely devoured.
 
Amazingly, in the verse above, the Lord promises to restore the years the locusts have eaten. He promises to reverse the effects of the ravenous insects and turn the wasteland into a bountiful harvest. The question of course is, how can that happen? How can devoured years be restored? How, for example, can years of addiction to drugs and alcohol be transformed into something wonderful?
 
In my own life, restoration began when the Lord helped me see my past through new eyes. None of the facts of my past changed. My past was still my past. However, I began to see it through a different lens. 
 
Specifically, I began to see my past as the means through which God had given me empathy and compassion for others, particularly those struggling with addictions. When you have walked in painful shoes, God can give you a heart for others walking in similar shoes. If you have battled cancer, God can give you a heart for others battling cancer. If you have gone through economic hardship, God can give you a heart for others who are anxious and fearful about paying the bills. As the apostle Paul said, we become "able to comfort those who are in any affliction with the comfort with which we ourselves are comforted by God." (2 Corinthians 1:4b).
 
For those reading this today whose lives have been eaten by locusts, may the Lord restore those years to you. May the Lord help you to see those years as a source of empathy and compassion—empathy and compassion you otherwise would be incapable of experiencing. And for those reading this devotional today whose lives are currently being eaten by locusts, may God give you hope. May God give you hope that there will be another day—a day when your present suffering will allow you to comfort others with the comfort you yourself have received.
---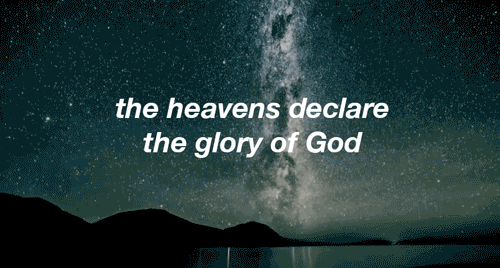 Psalms 19
"The heavens declare the glory of God;
And the firmament shows His handiwork.
Day unto day utters speech,
And night unto night reveals knowledge.
There is no speech nor language
Where their voice is not heard.
Their line has gone out through all the earth,
And their words to the end of the world.
In them He has set a tabernacle for the sun,
Which is like a bridegroom coming out of his chamber,
And rejoices like a strong man to run its race.
Its rising is from one end of heaven,
And its circuit to the other end;
And there is nothing hidden from its heat.
The law of the Lord is perfect, converting the soul;
The testimony of the Lord is sure, making wise the simple;
The statutes of the Lord are right, rejoicing the heart;
The commandment of the Lord is pure, enlightening the eyes;
The fear of the Lord is clean, enduring forever;
The judgments of the Lord are true and righteous altogether.
More to be desired are they than gold,
Yea, than much fine gold;
Sweeter also than honey and the honeycomb.
Moreover by them Your servant is warned,
And in keeping them there is great reward.
Who can understand his errors?
Cleanse me from secret faults.
Keep back Your servant also from presumptuous sins;
Let them not have dominion over me.
Then I shall be blameless,
And I shall be innocent of great transgression.
Let the words of my mouth and the meditation of my heart
Be acceptable in Your sight,
O Lord, my strength and my Redeemer."
---
In the Bible we are encouraged to trust God and to act upon what He declares to be true. This process is called "faith." Blind faith and presumption are ruled out. God shows up when He is welcomed, but politely stays out of our affairs when we insist on doing things "my way" or "our way." To trust God is to lean upon, wait upon, and obey Him in all circumstances.
Because we don't know our own motives, or are running on autopilot, or enslaved to tradition, we often mess up in life. We think of our failures as "accidents" though there are no accidents in God's scheme of things.
Set backs, failures, losses depress us. But the whole life of Jesus on his first trip to the planet was a dismal failure as seen by many people.
The theme of the foolishness of God runs through the Bible.
Consider how much God let's us know about Himself in the following passage:
For the message (Logos) of the cross is foolishness to those who are perishing, but to us who are being saved it is the power of God. For it is written:

"I will destroy the wisdom of the wise,
And bring to nothing the understanding of the prudent."

Where is the wise? Where is the scribe? Where is the disputer of this age? Has not God made foolish the wisdom of this world? For since, in the wisdom of God, the world through wisdom did not know God, it pleased God through the foolishness of the message preached to save those who believe. For Jews request a sign, and Greeks seek after wisdom; but we preach Christ crucified, to the Jews a stumbling block and to the Greeks foolishness, but to those who are called, both Jews and Greeks, Christ the power of God and the wisdom of God. Because the foolishness of God is wiser than men, and the weakness of God is stronger than men.

For you see your calling, brethren, that not many wise according to the flesh, not many mighty, not many noble, are called. But God has chosen the foolish things of the world to put to shame the wise, and God has chosen the weak things of the world to put to shame the things which are mighty; and the base things of the world and the things which are despised God has chosen, and the things which are not, to bring to nothing the things that are, that no flesh should glory in His presence. But of Him you are in Christ Jesus, who became for us wisdom from God—and righteousness and sanctification and redemption— that, as it is written, "He who glories, let him glory in the Lord." (1 Corinthians 1:18-31)
All things considered, everyone messes up in life, everyone defaults to wrong assumptions. Who does not make poor choices? Here is where the Prophet Joel brings good news. (He writes concerning God's people not to the unconverted). A horrific "natural disaster" has plagued the land of Israel: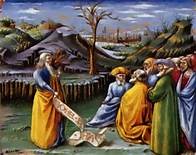 "Is not the food cut off before our eyes,
Joy and gladness from the house of our God?
The seed shrivels under the clods,
Storehouses are in shambles;
Barns are broken down,
For the grain has withered.
How the animals groan!
The herds of cattle are restless,
Because they have no pasture;
Even the flocks of sheep suffer punishment.
O Lord, to You I cry out;
For fire has devoured the open pastures,
And a flame has burned all the trees of the field.
The beasts of the field also cry out to You,
For the water brooks are dried up,
And fire has devoured the open pastures. (Joel 1:15-20)

Seeing the extent of the problem, Joel calls everyone to fasting and prayer. No one is left off his list!
Consecrate a fast,
Call a sacred assembly;
Gather the elders
And all the inhabitants of the land
Into the house of the Lord your God,
And cry out to the Lord.

Alas for the day!
For the day of the Lord is at hand;
It shall come as destruction from the Almighty. (Joel 1:14-15
It is God who has caused the locust invasion! Can He gain the attention of his wayward people? It seems "touch and go" at first.
"Now, therefore," says the Lord,
"Turn to Me with all your heart,
With fasting, with weeping, and with mourning."
So rend your heart, and not your garments;
Return to the Lord your God,
For He is gracious and merciful,
Slow to anger, and of great kindness;
And He relents from doing harm.
Who knows if He will turn and relent,
And leave a blessing behind Him—
A grain offering and a drink offering
For the Lord your God?
Blow the trumpet in Zion,
Consecrate a fast,
Call a sacred assembly;
Gather the people,
Sanctify the congregation,
Assemble the elders,
Gather the children and nursing babes;
Let the bridegroom go out from his chamber,
And the bride from her dressing room.
Let the priests, who minister to the Lord,
Weep between the porch and the altar;
Let them say, "Spare Your people, O Lord,
And do not give Your heritage to reproach,
That the nations should rule over them.
Why should they say among the peoples,
'Where is their God?' " (Joel 2:12-17)
This time the whole nation listens to God and responds!

Then the Lord will be zealous for His land,
And pity His people.
The Lord will answer and say to His people,
"Behold, I will send you grain and new wine and oil,
And you will be satisfied by them;
I will no longer make you a reproach among the nations...

Fear not, O land;
Be glad and rejoice,
For the Lord has done marvelous things!

Do not be afraid, you beasts of the field;
For the open pastures are springing up,
And the tree bears its fruit;
The fig tree and the vine yield their strength.
Be glad then, you children of Zion,
And rejoice in the Lord your God;
For He has given you the former rain faithfully,
And He will cause the rain to come down for you.


And the latter rain in the first month.
The threshing floors shall be full of wheat,
And the vats shall overflow with new wine and oil.

"So I will restore to you the years that the swarming locust has eaten,
The crawling locust,
The consuming locust,
And the chewing locust,
My great army which I sent among you.

You shall eat in plenty and be satisfied,
And praise the name of the Lord your God,
Who has dealt wondrously with you;
And My people shall never be put to shame.

Then you shall know that I am in the midst of Israel:
I am the Lord your God
And there is no other.
My people shall never be put to shame. (Joel 2:18-27)

Does this restoration apply to us today who know God? Yes! Ray Stedman writes,
I will never forget the agony in the eyes of a young man who a number of years ago looked at me and said, "You know, I've become a Christian and it's wonderful. But when I think back to what I've missed and the years of my life that I've wasted, my heart gets sick remembering it. If I'd only had the sense to come to the Lord before I did all those terrible things." And I had the joy of being able to say to him, "Son, God says, 'I will restore to you the years that the locust has eaten.'" That is God's promise. He will make up for the barrenness of our lives when we turn back to him.

"I will restore to you the years
which the swarming locust has eaten,
the hopper, the destroyer, and the cutter,
my great army, which I sent among you.
"You shall eat in plenty and be satisfied,
and praise the name of the Lord your God..." (Joel 2:25-26a RSV)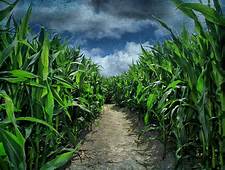 The whole point for us to heed is that God alone has life. He is the Source. We ought not to ask for healing and restoration if we insist on being Lone Ranger Christians disconnected from fellowship and accountability to other remembers of the Body of Christ.
We ought to remember that we reap what we sow. All sin can be forgiven but all sin has consequences. In mercy God heals and restored but we can run out of time and bury ourselves in our own debris—and burrowing out to freedom can be cumbersome. God is always to give us new beginnings! (Zechariah 4).
Everyone who knows Jesus personally will make it to New Jerusalem! The book "Imagine Heaven" by John Burke, documenting many Near Death Experiences by credibly persons, bears witness to God's faithfulness no matter what.
The following metaphor ought to dawn on anyone who takes seriously the teaching of Jesus, about vines, vineyards and grapes.
"I am the true vine, and My Father is the vinedresser. Every branch in Me that does not bear fruit He takes away; and every branches that bears fruit He prunes, that it may bear more fruit. You are already clean because of the word which I have spoken to you. Abide in Me, and I in you. As the branch cannot bear fruit of itself, unless it abides in the vine, neither can you, unless you abide in Me.

"I am the vine, you are the branches. He who abides in Me, and I in him, bears much fruit; for without Me you can do nothing. If anyone does not abide in Me, he is cast out as a branch and is withered; and they gather them and throw them into the fire, and they are burned. If you abide in Me, and My words abide in you, you will ask what you desire, and it shall be done for you. By this My Father is glorified, that you bear much fruit; so you will be My disciples." (John 15:1-8)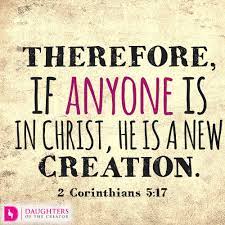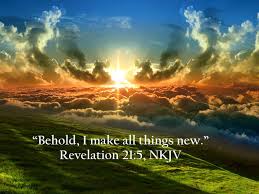 In actuality how does God give back our wasted years?
I believe He edits the books! He cleanses old sins, shedding new light on the past, so we see things differently ("in a new light"). Jesus heals old wounds by restoring broken relationships.
He shows us clearly who we hurt and who we helped. He clarifies past actions, shows us His perspective, takes away excess baggage, unstops clogged conduits, freshens polluted springs, renews.
God is a great healer. This is seen in His name YAHWEH ROPHE.
Everything we do has consequences.
There is a consequence engine at work in the universe.
Those conflicts and disputes among you, where do they come from? Do they not come from your cravings that are at war within you? You want something and do not have it; so you commit murder. And you covet something and cannot obtain it; so you engage in disputes and conflicts. You do not have, because you do not ask. You ask and do not receive, because you ask wrongly, in order to spend what you get on your pleasures. Adulterers! Do you not know that friendship with the world is enmity with God? Therefore whoever wishes to be a friend of the world becomes an enemy of God. Or do you suppose that it is for nothing that the scripture says, 'God yearns jealously for the spirit that he has made to dwell in us'? 
But he gives all the more grace; therefore it says,
'God opposes the proud,
   but gives grace to the humble.' 

Submit yourselves therefore to God. Resist the devil, and he will flee from you. Draw near to God, and he will draw near to you. Cleanse your hands, you sinners, and purify your hearts, you double-minded. Lament and mourn and weep. Let your laughter be turned into mourning and your joy into dejection. Humble yourselves before the Lord, and he will exalt you. (James 4:1-10)
---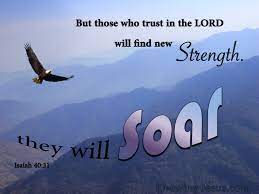 Isaiah 40
"Comfort, yes, comfort My people!"
Says your God.
"Speak comfort to Jerusalem, and cry out to her,
That her warfare is ended,
That her iniquity is pardoned;
For she has received from the Lord's hand
Double for all her sins."
The voice of one crying in the wilderness:
"Prepare the way of the Lord;
Make straight in the desert
A highway for our God.
Every valley shall be exalted
And every mountain and hill brought low;
The crooked places shall be made straight
And the rough places smooth;
The glory of the Lord shall be revealed,
And all flesh shall see it together;
For the mouth of the Lord has spoken."
The voice said, "Cry out!"
And he said, "What shall I cry?"
"All flesh is grass,
And all its loveliness is like the flower of the field.
The grass withers, the flower fades,
Because the breath of the Lord blows upon it;
Surely the people are grass.
The grass withers, the flower fades,
But the word of our God stands forever."
O Zion,
You who bring good tidings,
Get up into the high mountain;
O Jerusalem,
You who bring good tidings,
Lift up your voice with strength,
Lift it up, be not afraid;
Say to the cities of Judah, "Behold your God!"
Behold, the Lord God shall come with a strong hand,
And His arm shall rule for Him;
Behold, His reward is with Him,
And His work before Him.
He will feed His flock like a shepherd;
He will gather the lambs with His arm,
And carry them in His bosom,
And gently lead those who are with young.
Who has measured the waters in the hollow of His hand,
Measured heaven with a span
And calculated the dust of the earth in a measure?
Weighed the mountains in scales
And the hills in a balance?
Who has directed the Spirit of the Lord,
Or as His counselor has taught Him?
With whom did He take counsel, and who instructed Him,
And taught Him in the path of justice?
Who taught Him knowledge,
And showed Him the way of understanding?
Behold, the nations are as a drop in a bucket,
And are counted as the small dust on the scales;
Look, He lifts up the isles as a very little thing.
And Lebanon is not sufficient to burn,
Nor its beasts sufficient for a burnt offering.
All nations before Him are as nothing,
And they are counted by Him less than nothing and worthless.
To whom then will you liken God?
Or what likeness will you compare to Him?
The workman molds an image,
The goldsmith overspreads it with gold,
And the silversmith casts silver chains.
Whoever is too impoverished for such a contribution
Chooses a tree that will not rot;
He seeks for himself a skillful workman
To prepare a carved image that will not totter.
Have you not known?
Have you not heard?
Has it not been told you from the beginning?
Have you not understood from the foundations of the earth?
It is He who sits above the circle of the earth,
And its inhabitants are like grasshoppers,
Who stretches out the heavens like a curtain,
And spreads them out like a tent to dwell in.
He brings the princes to nothing;
He makes the judges of the earth useless.
Scarcely shall they be planted,
Scarcely shall they be sown,
Scarcely shall their stock take root in the earth,
When He will also blow on them,
And they will wither,
And the whirlwind will take them away like stubble.
"To whom then will you liken Me,
Or to whom shall I be equal?" says the Holy One.
Lift up your eyes on high,
And see who has created these things,
Who brings out their host by number;
He calls them all by name,
By the greatness of His might
And the strength of His power;
Not one is missing.
Why do you say, O Jacob,
And speak, O Israel:
"My way is hidden from the Lord,
And my just claim is passed over by my God"?
Have you not known?
Have you not heard?
The everlasting God, the Lord,
The Creator of the ends of the earth,
Neither faints nor is weary.
His understanding is unsearchable.
He gives power to the weak,
And to those who have no might He increases strength.
Even the youths shall faint and be weary,
And the young men shall utterly fall,
But those who wait on the Lord
Shall renew their strength;
They shall mount up with wings like eagles,
They shall run and not be weary,
They shall walk and not faint.
---
Please enjoy your life in company with the Lord Jesus Christ.
At the point in time where you gave Jesus permission to take over and run everything,
God sent ripples of healing back in time to the day of your birth.
Let go of the past, give Jesus unlimited access to your heart, mind, possessions, plans, protocols--and watch what happens.
Jesus will indeed begin a grand cleanup campaign with new seeds planted and much cleansing from dead works.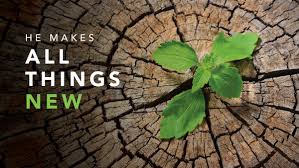 ---
Psalms 34

I will bless the Lord at all times;
His praise shall continually be in my mouth.
My soul shall make its boast in the Lord;
The humble shall hear of it and be glad.
Oh, magnify the Lord with me,
And let us exalt His name together.
I sought the Lord, and He heard me,
And delivered me from all my fears.
They looked to Him and were radiant,
And their faces were not ashamed.
This poor man cried out, and the Lord heard him,
And saved him out of all his troubles.
The angel of the Lord encamps all around those who fear Him,
And delivers them.
Oh, taste and see that the Lord is good;
Blessed is the man who trusts in Him!
Oh, fear the Lord, you His saints!
There is no want to those who fear Him.
The young lions lack and suffer hunger;
But those who seek the Lord shall not lack any good thing.
Come, you children, listen to me;
I will teach you the fear of the Lord.
Who is the man who desires life,
And loves many days, that he may see good?
Keep your tongue from evil,
And your lips from speaking deceit.
Depart from evil and do good;
Seek peace and pursue it.
The eyes of the Lord are on the righteous,
And His ears are open to their cry.
The face of the Lord is against those who do evil,
To cut off the remembrance of them from the earth.
The righteous cry out, and the Lord hears,
And delivers them out of all their troubles.
The Lord is near to those who have a broken heart,
And saves such as have a contrite spirit.
Many are the afflictions of the righteous,
But the Lord delivers him out of them all.
He guards all his bones;
Not one of them is broken.
Evil shall slay the wicked,
And those who hate the righteous shall be condemned.
The Lord redeems the soul of His servants,
And none of those who trust in Him shall be condemned.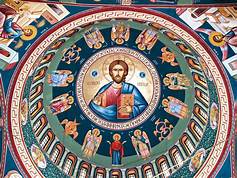 Some Resources
Deliberate Sin | Is God Ruthless? | Accidents and Disasters does God Care? | What is Revelation from God? | No Such Thing as Chance

Recovery | Christ in You | The Exchanged Life | How God Saves Us | Famine in the Land | The Royal Road to Wholeness | Everlasting Destruction
Jesus our Great High Priest | Healings | Intercessors | Papers on Prayer I | The Prayer Papers II | The Holiness Papers | The Spiritual Gifts

Notes by Lambert Dolphin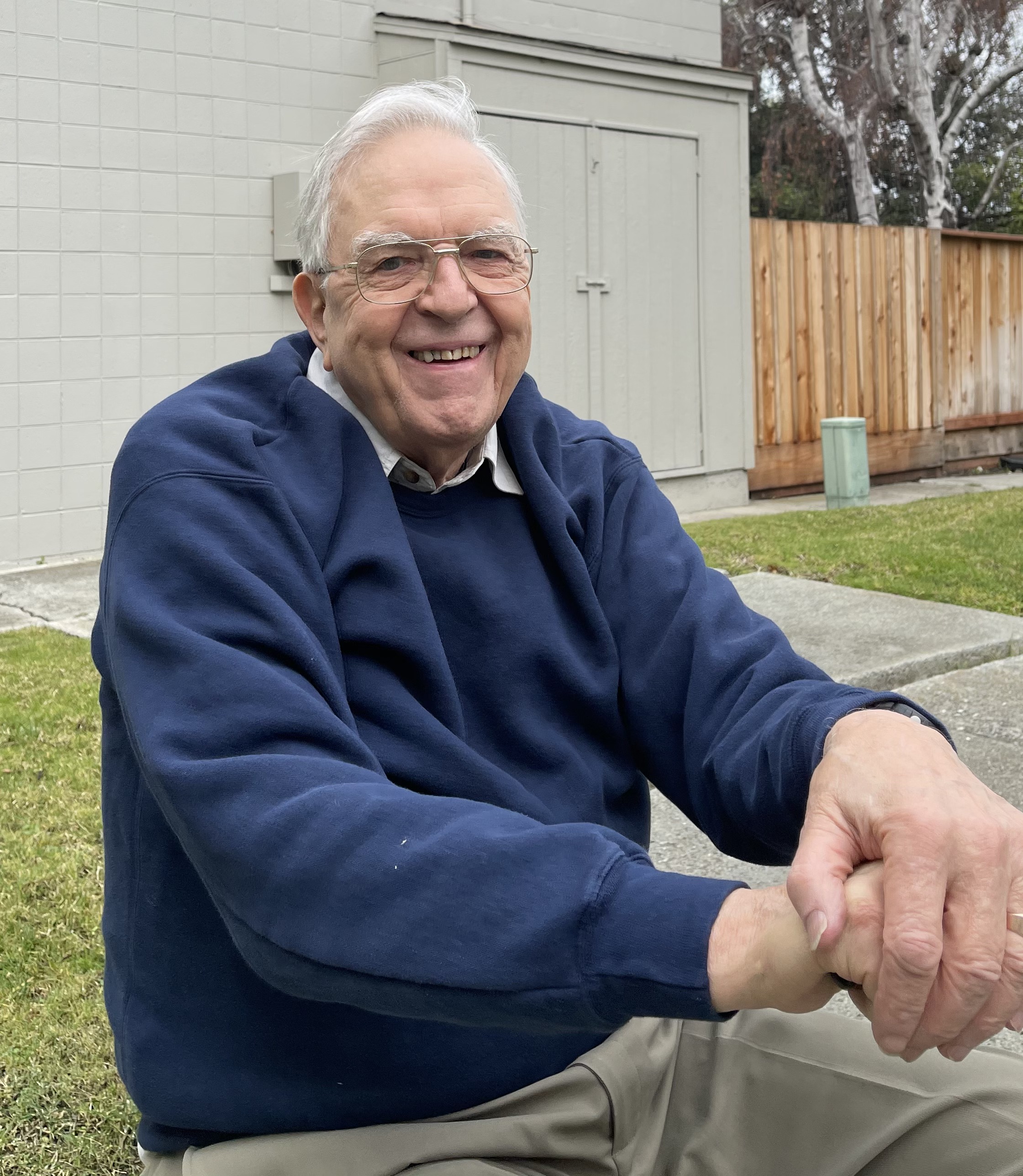 Email is welcome 
Lambert Dolphin's Place
Recent and Recovered Articles
Newsletters Old and New

December 28, 2021
|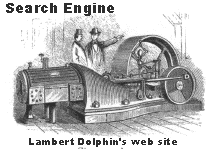 Originated: June 28, 2019. November 2, 2019. December 30, 2021.