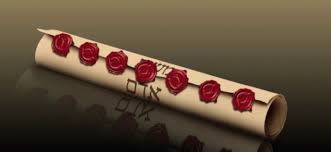 Proclamation to Prospective Citizens 
New Jerusalem Inc 
(aka "Heaven")
final offer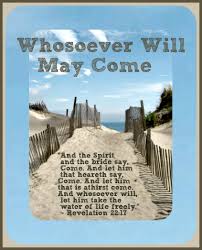 Foreword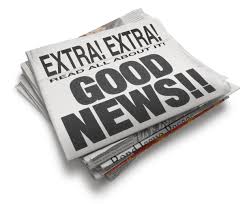 I have in my library only two books about heaven, both written by reputable evangelicals. Both books are so dull I would not want to visit their version of heaven. On top of this big turn-off from a previous generation concerning the next life, most of the churches I know about today represent Jesus as a dull and boring dude from a forgotten page of irrelevant history. This fake Jesus is not someone I would want to know--even casually!
But my experience in knowing the real Jesus for 57 years now convinces me that the real Jesus is worth forsaking everything in this mortal life, to follow.
On top of all this insult, newsletter after newsletter often from prophecy experts and other soothsayers--every day--reminds me daily of the terrible days soon to come on our doomed planet. I know all this dark stuff and I have read the entire Bible more than once.
I thought the message of Jesus was supposed to be Good News, not bad?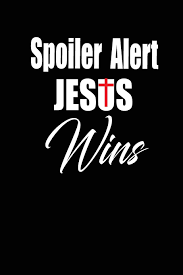 Here are some very incomplete notes drawn from my "sanctified imagination," on what I think heaven might really be like. I have tried not to be dogmatic in these notes. I endeavor not to say anything I can't support from the Bible. They are all topics I've been writing about constantly for two years. At age 88, I expect to be called home to heaven any day now. (See the Library links at the end of this article.)
I also believe the promised consummation of all of history is about to unfold in history--affecting everyone and everything radially, ready or not.
"For now we see in a mirror, dimly, but then face to face. Now I know in part, but then I shall know just as I also am known." (1 Corinthians 13:12)
I find in daily experience that the real Jesus was not lying when He said He came that we might have life and have it more abundantly. (John 10:10). I answer most of my email personally and I always learn from my fellow pilgrims who see things differently.
"Not everyone who says to Me, 'Lord, Lord,' shall enter the kingdom of heaven, but he who does the will of My Father in heaven." (Matthew 7:21)
Heaven: Entry and Residency Requirements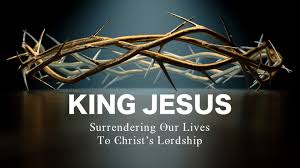 All residents of New Jerusalem must personally know the King. Each citizen-candidate must enter through the narrow gate which leads to the Judgment Seat of Christ reviewing antechamber. Those entering must be wearing a new body. (Forsaking all they have fled to Jesus.)
No briefcases, iPhones, computers, suitcases, purses are allowed in heaven. Each citizen's bank account and legacy was sent on ahead. All records from earth have, in fact, been sent on ahead and are in file. Not to worry, though there are no telephones in heaven, communication there is way better than the best technology downstairs. Wise applicants will have been laying all treasures ahead as Jesus suggested.
"Do not lay up for yourselves treasures on earth, where moth and rust destroy and where thieves break in and steal; but lay up for yourselves treasures in heaven, where neither moth nor rust destroys and where thieves do not break in and steal. For where your treasure is, there your heart will be also." (Matthew 6:19-21)

Compromised Christians may experience loss at the Pearly Gates. This is clear from the teachings of Jesus:

"For we are God's fellow workers (synergos); you are God's field, you are God's building (oikodomē) According to the grace of God which was given to me, as a wise master builder I have laid the foundation, and another builds on it. But let each one take heed how he builds on it. For no other foundation can anyone lay than that which is laid, which is Jesus Christ.  Now if anyone builds on this foundation with gold, silver, precious stones, wood, hay, straw, each one's work will become clear (phaneros); for the Day will declare it, because it will be revealed (apokalyptō)by fire; and the fire will test each one's work, of what sort it is.  
If anyone's work which he has built on it endures, he will receive a reward. If anyone's work is burned, he will suffer loss; but he himself will be saved, yet so as through fire." (1 Corinthians 3:9ff) 

Obviously if anyone got into heaven carrying bitterness, arrogance, pride, lust, jealousy, elfish ambition--the pristine Gardens of Paradise would quickly be defiled! Everyone who will be living in heaven will find his fellow citizens honest, trustworthy, winsome and worth knowing. No boring people will feel at home there.


The Basement and Environs 
The Attic and Roof Terrace Garden 
Original Vision
City Planners and Architects for New Jerusalem were originally asked to design a city for 100 million+ residents. Then it was discovered that this city has actually already been built by Jesus for His people— John 14. It's ready for immediate occupancy. You are invited to apply for residency. Jesus personally reviews every applicant's request. 
"Let not your heart be troubled; you believe in God, believe also in Me. "In My Father's house are many mansions; if it were not so, I would have told you. I go to prepare a place for you. "And if I go and prepare a place for you, I will come again and receive you to Myself; that where I am, there you may be also. "And where I go you know, and the way you know." (John 14:1-4)

"Ask, and it will be given to you; seek, and you will find; knock, and it will be opened to you. For  everyone who asks receives, and he who seeks finds, and to him who knocks it will be opened.  Or what man is there among you who, if his son asks for bread, will give him a stone? Or if he asks for a fish, will he give him a serpent? If you then,  being evil, know how to give good gifts to your children, how much more will your Father who is in heaven give good things to those who ask Him!  Therefore,  whatever you want men to do to you, do also to them, for  this is the Law and the Prophets.

"Enter by the narrow gate; for wide is the gate and broad is the way that leads to destruction, and there are many who go in by it.  Because narrow is the gate and difficult is the way which leads to life, and there are few who find it. "Beware of false prophets,  who come to you in sheep's clothing, but inwardly they are ravenous wolves. You will know them by their fruits.  Do men gather grapes from thornbushes or figs from thistles? Even so,  every good tree bears good fruit, but a bad tree bears bad fruit. A good tree cannot bear bad fruit, nor can a bad tree bear good fruit. Every tree that does not bear good fruit is cut down and thrown into the fire. Therefore by their fruits you will know them.

"Not everyone who says to Me,  'Lord, Lord,' shall enter the kingdom of heaven, but he who  does the will of My Father in heaven. Many will say to Me in that day, 'Lord, Lord, have we  not prophesied in Your name, cast out demons in Your name, and done many wonders in Your name?' And  then I will declare to them, 'I never knew you;  depart from Me, you who practice lawlessness!'

"Therefore  whoever hears these sayings of Mine, and does them, I will liken him to a wise man who built his house on the rock: and the rain descended, the floods came, and the winds blew and beat on that house; and it did not fall, for it was founded on the rock. "But everyone who hears these sayings of Mine, and does not do them, will be like a foolish man who built his house on the sand: and the rain descended, the floods came, and the winds blew and beat on that house; and it fell. And great was its fall." And so it was, when Jesus had ended these sayings, that  the people were astonished at His teaching, for He taught them as one having authority, and not as the scribes. (Matthew 7)


Some Design Criteria for New Jerusalem (see Library links below)
Cosmic Headquarters with Jesus, the Apostles and Prophets

Command Central

Allow one cubic mile per person.

Narnia-like compartments with individualized eco system and personal quarters.

Families with fathers and patriarchs at the top.

Apostles and prophets live in the Attic.

Portals leading down to earth below are located in the Basement.

Basement briefing rooms with Mezzanine.

There are 12 gates to the City for each ingress and egress.

Innumerable angels 

New Jerusalem will have at least three spatial dimensions. Probably more.

Big extended families but no marrying. 

Ethnically diverse: Anglo 10%, African 30%, 
Indian 30%, Oriental 30%.

Lots of small kids. Gardens, parks, forests, lakes.

Lots of personal space, neighborhoods, parishes, schools.

Music halls and worship centers. Central area with Tree of Life and great river.

Banqueting houses. 
No hospitals, no fire department, no law enforcement, no detention centers, no retirement communities.

Birds, animals, sea creatures, pets, tame lions.

An orbiting city 1500 miles on a side, 12 gates open 24/7. 

An exclusion area is outside city--for the permanently disqualified. 

Time zone: no day and night cycles but multidimensional time.

Observatories for studying the cosmos. 

Viewing stations for watching unfolding history down on the planet below. 

Bible schools and vast libraries to overcome present day illiteracy.

Jesus: Full time Owner, Manager, Lord, Bridegroom. 
And he showed me a pure river of water of life, clear as crystal,
proceeding from the throne of God and of the Lamb.
In the middle of its street, and on either side of the river, was the tree of life,
which bore twelve fruits, each tree yielding its fruit every month. |
The leaves of the tree were for the healing of the nations.
And there shall be no more curse,
but the throne of God and of the Lamb shall be in it, and His servants shall serve Him.
They shall see His face, and His name shall be on their foreheads.
There shall be no night there: They need no lamp nor light of the sun, for the Lord God gives them light.
And they shall reign forever and ever. (Revelation 22:1-5)


Psalm 24
A Psalm of David.

The earth is the LORD's, and all its fullness,
The world and those who dwell therein. 
2 For He has founded it upon the seas,
And established it upon the waters.

3 Who may ascend into the hill of the LORD?
Or who may stand in His holy place? 
4 He who has clean hands and a pure heart,
Who has not lifted up his soul to an idol,
Nor sworn deceitfully. 
5 He shall receive blessing from the LORD,
And righteousness from the God of his salvation. 

6 This is Jacob, the generation of those who seek Him,
Who seek Your face.  Selah

7 Lift up your heads, O you gates!
And be lifted up, you everlasting doors!
And the King of glory shall come in. 

8 Who is this King of glory?
The LORD strong and mighty,
The LORD mighty in battle. 

9 Lift up your heads, O you gates!
Lift up, you everlasting doors!
And the King of glory shall come in. 

10 Who is this King of glory?
The LORD of hosts,
He is the King of glory.  Selah



Quality of life amplified greatly. No sin so everyone is trustworthy and honest. "All the time in the world" for catching up. One common language, (Zephaniah)? 

"There shall come forth a Rod from the stem of Jesse, 
And a Branch shall grow out of his roots. The Spirit of the LORD shall rest upon Him,
The Spirit of wisdom and understanding,
The Spirit of counsel and might,
The Spirit of knowledge and of the fear of the LORD.
 His delight is in the fear of the LORD,
And He shall not judge by the sight of His eyes,
Nor decide by the hearing of His ears;  But with righteousness He shall judge the poor,
And decide with equity for the meek of the earth;
He shall strike the earth with the rod of His mouth,
And with the breath of His lips He shall slay the wicked. 
Righteousness shall be the belt of His loins,
And faithfulness the belt of His waist.
 "The wolf also shall dwell with the lamb,
The leopard shall lie down with the young goat,
The calf and the young lion and the fatling together;
And a little child shall lead them. The cow and the bear shall graze;
Their young ones shall lie down together;
And the lion shall eat straw like the ox. 
The nursing child shall play by the cobra's hole,
And the weaned child shall put his hand in the viper's den. 
They shall not hurt nor destroy in all My holy mountain,
For the earth shall be full of the knowledge of the LORD
As the waters cover the sea.
 "And in that day there shall be a Root of Jesse,
Who shall stand as a banner to the people;
For the Gentiles shall seek Him,
And His resting place shall be glorious." (Isaiah 11:1-10)
Abraham, 4000 years ago anticipated New Jerusalem

By faith Abraham obeyed when he was called to go out to the place which he would receive as an inheritance. And he went out, not knowing where he was going. By faith he dwelt in the land of promise as in a foreign country, dwelling in tents with Isaac and Jacob, the heirs with him of the same promise; for he waited for the city which has foundations, whose builder and maker is God... And all these, having obtained a good testimony through faith, did not receive the promise, God having provided something better for us, that they should not be made perfect apart from us." (Hebrews 11:8-10, 39-40)

Library
Jesus Plain and Simple
A Wedding Invitation from Jesus
The Wedding Psalm 45
Entering God's Rest
The Connected People
Software not Hardware
If the Rapture Happened Today
City Life
A City in Space
Time Warps
New Bodies
New Bodies for Old?
A Joint in Time and History
The Revirginized Bride
The Seven Churches in New Jerusalem
Tiers
Portals
The Wife of Jehovah, The Bride of Christ
The Left Behind
The Eightfold Way to Knowing God
Little Children
A Glorious Church
City Living in New Jerusalem
The 144k (The one hundred forty four thousand)
Near Death Experiences
The Great Divorce by C.S. Lewis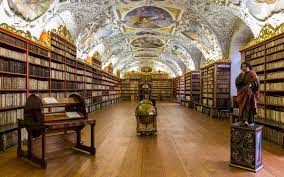 September 15, 2020. October 11, 2020. October 13, 2020.
All Recent Articles (since 2018)
Lambert's Place
Email Lambert Dolphin