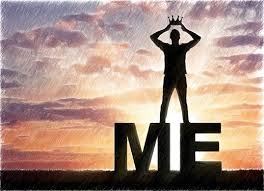 Entitled?
The daily news is out of this world.

What Would Happen if I Got my Just Deserts?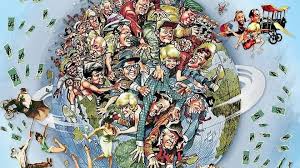 Is the Sky Falling?

It would seem so. But not really! If you are trusting Jesus Christ dynamically, one day at a time, you are safe and can enjoy watching from the Mezzanine! In fact every day should be for you an exciting adventure. Compromised Christians are not doing so well! Those who don't yet know God are often fearful and in need of love and acceptance into the household of faith. No one need to left behind. True truth never changes. If something was once true, it's still true.
You then, my child, be strong in the grace that is in Christ Jesus; and what you have heard from me through many witnesses entrust to faithful people who will be able to teach others as well. Share in suffering like a good soldier of Christ Jesus. 
No one serving in the army gets entangled in everyday affairs; the soldier's aim is to please the enlisting officer. 

And in the case of an athlete, no one is crowned without competing according to the rules. 

It is the farmer who does the work who ought to have the first share of the crops. 
Think over what I say, for the Lord will give you understanding in all things.
Remember Jesus Christ, raised from the dead, a descendant of David—that is my gospel, 9for which I suffer hardship, even to the point of being chained like a criminal. But the word of God is not chained. Therefore I endure everything for the sake of the elect, so that they may also obtain the salvation that is in Christ Jesus, with eternal glory.
The saying is sure:
If we have died with him, we will also live with him; 
if we endure, we will also reign with him;
if we deny him, he will also deny us; 
if we are faithless, he remains faithful
for he cannot deny himself." (2 Timothy 2:1-13)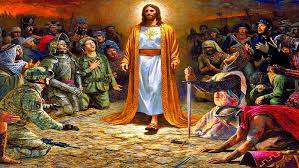 A Prophecy Update
MARK OF THE BEAST TECHNOLOGY, RELIGIOUS ASPECT OF THE NEW WORLD ORDER (NWO) COMPANION VIDEO at YOUTUBE:
I. MARK OF THE BEAST TECHNOLOGY NEVER OFFLINE – LEV GROSSMAN AND MATT VELLA

II SEPTEMBER 11, 2014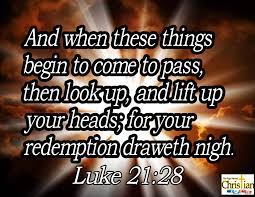 Apple isn't just reviving an old category, it's moving a boundary. It's attempting to put technology somewhere where it's never been particularly welcome before: on our bodies. When CEO Tim Cook and his colleagues talk about the Apple Watch the words they use over and over again are "personal" and "intimate," and it's true in the most literal way possible: they're asking you to let them strap a computer to your arm. Like a pushy date, the Apple Watch wants to get intimate with us in a way we're not entirely used to and may not be prepared for. This isn't just a new product; this is technology attempting to colonize our bodies.
Technological progress tends to feel incremental, but this is a watershed, a frog-boiling moment. There was a time when the Internet was something you dialed up; then it was replaced in the late 1990s by broadband, the always-on Internet, a formula that already sounds quaint. Apple Watch signals the advent of an always-there Internet, an Internet that can't be put away. We're used to dabbling just our fingertips in the Internet, but the Apple Watch doesn't stop there. It tracks your movements. It listens to your heartbeat. It puts your whole body online. Exactly how personal do we want to get?
…But wearables also ask you to give up control. Once your device starts telling you what you should and shouldn't eat and how far you should run, it's getting in between you and your body and mediating that relationship. Wearables will make your physical self visible to the virtual world in the form of information, an indelible digital body print, and that information is going to behave the way any other information behaves these days. It will be copied and circulated. It will go places you don't expect. People will use that information to track you and market to you. It will be bought and sold and leaked–imagine a data spill comparable to the recent iCloud leak, only with Apple Watch data instead of topless selfies. The Apple Watch is more intimate than other devices, but the Internet isn't getting any less public.
…But more than that, more than another decisively imperial annexation of another technological sector, the Apple Watch represents a redrawing of the map that locates technology in one place and our bodies in another. The line between the two will never be as easy to find again. Once you're O.K. with wearing technology, the only way forward is inward: the next product launch after the Apple Watch would logically be the iMplant. If Apple succeeds in legitimizing wearables as a category, it will have established the founding node in a network that could spread throughout our bodies, with Apple setting the standards. Then we'll really have to decide how much control we want–and what we're prepared to give up for it.
COVID MICROCHIP DEVELOPER SAYS THERE'S NO STOPPING ROLL-OUT: 'WHETHER WE LIKE IT OR NOT!': |
THE DEVELOPER OF A CONTROVERSIAL NEW COVID MICROCHIP THAT IS EMBEDDED IN THE SKIN HAS HIT BACK AT CRITICS WHO SLAMMED THE PROJECT IN AN EXCLUSIVE INTERVIEW WITH EXPRESS.CO.UK.
– ANTONY ASHKENAZ, JAN 3, 2022
A Swedish start-up tech company has invented a scannable microchip that is implanted in people's arms and can display your COVID-19 vaccination status. This digital implant is designed to be embedded into people's arms so your vaccine passport pops up when scanned. Created by the tech start-up Dsruptive Subdermals, the controversial invention is made of a pre-programmed scannable implant two millimetres by 16 millimetres in size…One Twitter user argued: "Look, I'm as pro-vaccine as anyone around…AND I'm pro-vaccine passport (on a voluntary basis only), but this just plays into the narrative of 'they want to track you' conspiracy theorists." But speaking to Express.co.uk, Hannes Sjoblad, managing director of Dsruptive Subdermals, fired back at the critics. He said: "This technology exists and is used whether we like it or not. "I am happy that it is brought into the public conversation. "New technologies must be broadly debated and understood. "Smart implants are a powerful health technology. "That is what we are building at DSruptive and our goal is to transform healthcare on a global scale." While new in humans, this kind of technology is very common for household pets, where most of them are embedded with a microchip that reveals the animal's medical history when scanned. Costing 100 euros for a microchip, the device works by scanning the spot on the arm with a mobile phone. When scanned, a PDF will appear that shows all the details of the person's EU Digital Covid Certificate, which indicates their vaccination status and may also show whether the person has recently been tested positive for Covid. Mr Sjoblad added: "This means it is always accessible for me or for anyone else, really, who wants to read me. "For example, if I go to the movies or go to a shopping centre, then people will be able to check my status even if I don't have my phone."…
CHINA DEVELOPS AI 'PROSECUTOR' THAT CAN IDENTIFY 'DISSENT' AND PRESS CHARGES FOR COMMON CRIMES 'WITH 97% ACCURACY' – JACK NEWMAN, 27 DECEMBER 2021 https://www.dailymail.co.uk/news/article-10346933/China-develops-AI-prosecutor-press-charges-97-accuracy.html China has developed an artificial intelligence prosecutor that can charge people with crimes with more than 97 per cent accuracy, researchers claim. The dystopian machine can identify 'dissent' against the state and suggest sentences for supposed criminals, removing people from the prosecution process…These include 'provoking trouble' - a term used to stifle dissent in China, credit card fraud, gambling crimes, dangerous driving, theft, fraud, intentional injury and obstructing official duties…in a paper published in the Management Review journal: 'The system can replace prosecutors in the decision-making process to a certain extent.'…One prosecutor in Guanghzhou says he has concerns about the new technology. He said: 'The accuracy of 97 per cent may be high from a technological point of view, but there will always be a chance of a mistake. 'Who will take responsibility when it happens? The prosecutor, the machine or the designer of the algorithm?'…There are also fears it will fail to keep up with changing social standards and could be weaponized by the state.
II. RELIGIOUS ASPECT OF THE NEW WORLD ORDER JOE BIDEN ABOLISHES 90 PERCENT OF ICE'S DEPORTATIONS –NEIL MUNRO, 6 DEC 2021

President Joe Biden has slashed the deportation of illegal migrants from 25 cities by roughly 90 percent, so helping business groups with a flood of desperate, low-wage workers. Biden's business giveaway was revealed by the Center for Immigration Studies, which also showed that Biden's deputies have reduced by two-thirds the deportation of criminal migrants who threaten Americans and the nation's growing population of illegal migrants…In 2021, the 25-cities' deportation rate has dropped to roughly 3,000 per month since the Senate's confirmation of Alejandro Mayorkas, Biden's appointee to run the Department of Homeland Security.
POPE FRANCIS: MULTILATERALISM MUST NOT BE STIFLED BY 'NATIONALISTIC DEMANDS' – THOMAS D. WILLIAMS, 4 Dec 2021

Pope Francis arrived on Saturday in Athens, Greece, where he launched an impassioned appeal for multilateralism, migrant reception, and combating climate change…The international community needs this cooperation "in order to open up paths of peace through a multilateralism that will not end up being stifled by excessive nationalistic demands," he declared…"It is sad to see how, in recent years, many age-old olive trees have been burned, consumed by fires often caused by adverse weather conditions provoked in turn by climate changes," Francis said. "Against the scarred landscape of this marvelous country, the olive tree can symbolize the determination to tackle the climate crisis and its devastation." "I would like to encourage once again a global, communitarian vision with regard to the issue of migration, and to urge that attention be paid to those in greatest need, so that, in proportion to each country's means, they will be welcomed, protected, promoted and integrated," he said.
CATHOLIC UNIVERSITY PAINTING DEPICTING GEORGE FLOYD AS JESUS IS 'HERETICAL, BLASPHEMOUS,' STUDENT SAYS: KELLY LATIMORE'S PAINTING, TITLED 'MAMA,' EVOKES MICHELANGELO'S SCULPTURE 'LA PIETA' – TENY SAHAKIAN, NOVEMBER 23
A painting of George Floyd depicted as Jesus Christ displayed at a Catholic university is "heretical, blasphemous idolatry," a student told Fox News. Blayne Clegg, a junior at the Catholic University of America, was shocked when he saw the painting hanging outside the law school's chapel a few weeks ago. "There's a fine line between recognizing the innate dignity and righteousness of human beings that are made in the image of God and embracing brazen, progressive politics," Clegg told Fox News. Kelly Latimore's painting, titled "Mama," shows a mother mourning her son and evokes Michelangelo's sculpture "La Pieta," according to the school. Michelangelo's work depicts the virgin mother Mary holding Jesus Christ..."Jesus has been depicted as many different races, but Jesus is always depicted as nothing but Jesus, the sinless son of Almighty God," Clegg continued. "There has never, to my knowledge, been any serious, respected Catholic theologian or icon maker who has depicted Jesus Christ as another human being." When asked whether the painting is of Floyd or Jesus, Latimore has replied, "Yes." Floyd called out for his mother in a viral video that showed him die under a police officer's knee. "Following the violent death of George Floyd on May 25, 2020, Latimore created this icon in June of that year," the description posted with the painting reads…"The image is evocative of the Pietà – the Mother of Sorrows," the description continues. "May Mary, the Mirror of Justice, hear the cry of all who have known the sorrow of losing a loved one to violence and injustice. Amen." …The school's Vice President of Communications responded to Fox's request for comment saying, "The icon 'Mama' is a pieta depicting Mary and her Son, Jesus Christ."
From: Dr. Andy Woods. Date: January 7, 2022.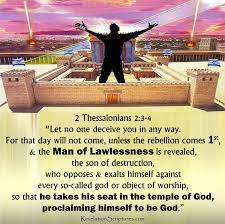 "For yet a little while, And He who is coming will come and will not tarry.
Now the just shall live by faith; 
But if anyone draws back, My soul has no pleasure in him." 
(Hebrews 10:38-39)
Come Weal or Come Woe, the Status is Quo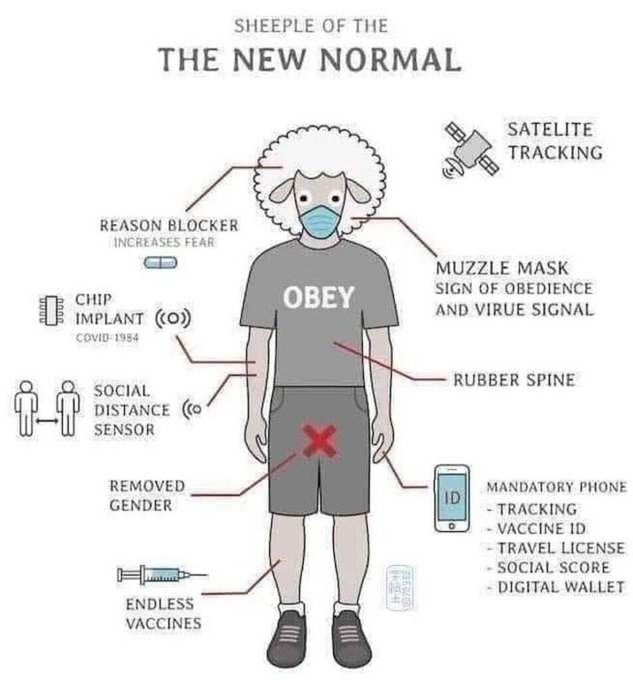 Psalm 50
A Psalm of Asaph.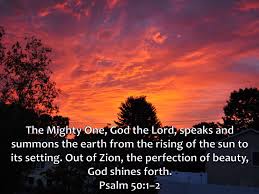 The mighty one, God the Lord,
   speaks and summons the earth
   from the rising of the sun to its setting. 
Out of Zion, the perfection of beauty,
   God shines forth. 

Our God comes and does not keep silence,
   before him is a devouring fire,
   and a mighty tempest all around him. 
He calls to the heavens above
   and to the earth, that he may judge his people: 
'Gather to me my faithful ones,
   who made a covenant with me by sacrifice!' 
The heavens declare his righteousness,
   for God himself is judge.
          Selah 


'Hear, O my people, and I will speak,
   O Israel, I will testify against you.
   I am God, your God. 
Not for your sacrifices do I rebuke you;
   your burnt-offerings are continually before me. 
I will not accept a bull from your house,
   or goats from your folds. 
For every wild animal of the forest is mine,
   the cattle on a thousand hills. 
I know all the birds of the air,
   and all that moves in the field is mine.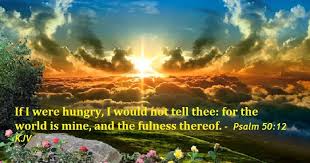 'If I were hungry, I would not tell you,
   for the world and all that is in it is mine. 
Do I eat the flesh of bulls,
   or drink the blood of goats? 
Offer to God a sacrifice of thanksgiving,
   and pay your vows to the Most High. 
Call on me in the day of trouble;
   I will deliver you, and you shall glorify me.' 

But to the wicked God says:
   'What right have you to recite my statutes,
   or take my covenant on your lips? 
For you hate discipline,
   and you cast my words behind you. 
You make friends with a thief when you see one,
   and you keep company with adulterers. 

'You give your mouth free rein for evil,
   and your tongue frames deceit. 
You sit and speak against your kin;
   you slander your own mother's child. 
These things you have done and I have been silent;
   you thought that I was one just like yourself.
But now I rebuke you, and lay the charge before you. 

'Mark this, then, you who forget God,
   or I will tear you apart, and there will be no one to deliver. 
Those who bring thanksgiving as their sacrifice honour me;
   to those who go the right way
I will show the salvation of God.'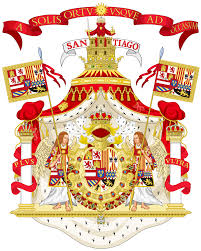 "What determines the future is what God has done in the past and what He has promised to do in the future.  So don't look horizontally at current events." 
--Ray C. Stedman

References
The Antichrist: Coming World Leader
Zombified

The Last One Percent

The Story of Two Sisters

Jerusalem: An Adulterous Woman 

The Excluded Ones 
]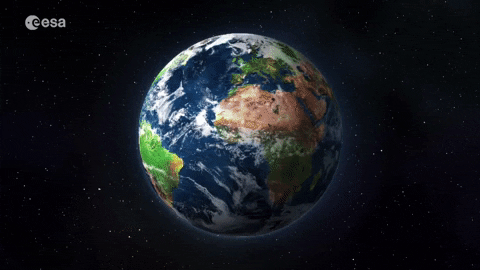 Notes by Lambert Dolphin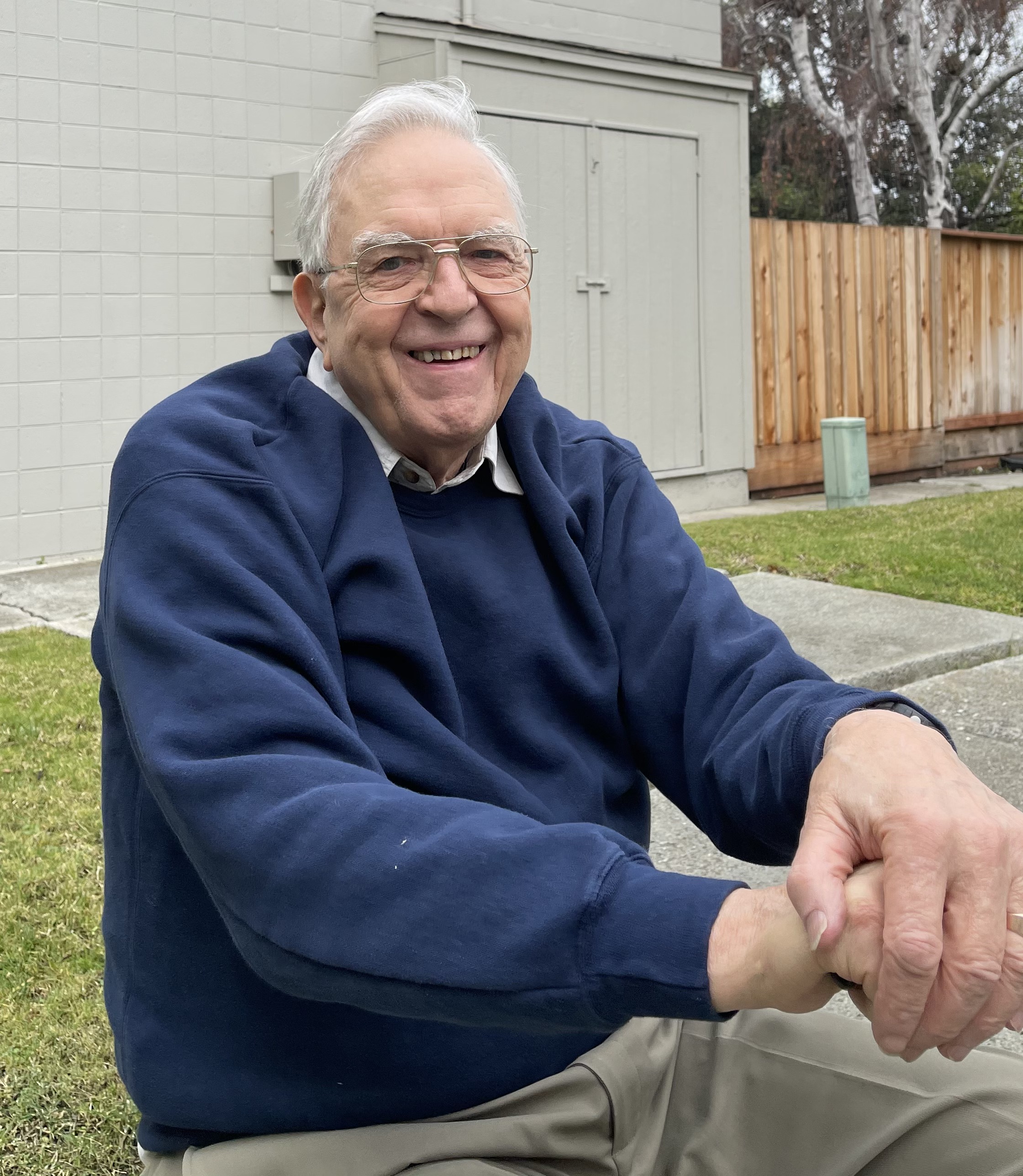 Email is welcome 
Lambert Dolphin's Place
Recent and Recovered Articles
Newsletters Old and New

January 9, 2022