How Saved Are You?
S-A-V-E-D in 1990 from Sex, Drugs, Rock N Roll
(with link to classic Blue Sky Boys 1920s song)

---
Cultural Christianity Cannot Save
Mere intellectual assent about knowing God, as far as God is concerned, does not compute.
Giving to charity may not be as meritorious as we first suppose--because motives matter. 
"...Jesus looked up and saw the rich putting their gifts into the treasury, and He saw also a certain poor widow putting in two mites. So He said, "Truly I say to you that this poor widow has put in more than all; for all these out of their abundance have put in offerings for God, but she out of her poverty put in all the livelihood that she had." (Luke 21:1-4)
Church buildings, no matter how magnificent, are not safe-houses to flee to when hiding from the wrath of a holy God. Church "membership" does not save. Holding to sound doctrine or "orthodox" theology does not grant anyone of us safe haven. 

John the Baptist said to religious leaders gathering to hear what he had to say, (Luke 3:7-8)
"...Brood of vipers! Who warned you to flee from the wrath to come? Therefore bear fruits worthy of repentance, and do not begin to say to yourselves, 'We have Abraham as our father.' For I say to you that God is able to raise up children to Abraham from these stones. And even now the ax is laid to the root of the trees. Therefore every tree which does not bear good fruit is cut down and thrown into the fire."
The one, true God is a living Being and intensely personal! He is actually Three Persons. These Three live outside of our space-time domain. Their constant interaction, a cosmic dance as it were, is what theologians called the "Procession of the Godhead."
It was not necessary for God to create a universe, (and us as well). The entire universe adds nothing to the sum total of who God is. The notion that the universe sprang ex nihilo, (out of nothing) is not correct, nor is the Big Bang hypothesis.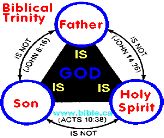 The creation of everything was the work of all three Persons of the Godhead! One can think of God the Father as the Designer who conceived of the universe in his mind and drew up the blueprints. Jesus, the Word, was the Master Builder who built the cosmos (both the invisible and visible realms), and the Holy Spirit energized and empowered the universe, adding in living creatures at many levels. The original universe was perfect with very low entropy, no damage, no death.  Man, created in the image and likeness of God, was made a spiritual being, equipped with as much freedom as was possible. Obviously the universe as we know it now has been seriously damaged. The Son of God, the Second Divine Person, volunteered to personally solve the problem of evil, though it required that He enter history as a man, as the Second Adam. He agreed to die for the entire race of men to make a path for our return. This is why the Bible speaks of Jesus as the "Lamb of God slain before the foundation of the world." (Revelation 5, 13)

God's complete restoration of our broken universe is a done deal as far as all Three Persons are concerned. Near the very end of the Bible, an angel, and then the Son of God announce: 
"Behold, the tabernacle of God is with men, and He will dwell with them, and they shall be His people. God Himself will be with them and be their God. And God will wipe away every tear from their eyes; there shall be no more death, nor sorrow, nor crying. There shall be no more pain, for the former things have passed away." Then He who sat on the throne said, "Behold, I make all things new." And He said to me, "Write, for these words are true and faithful."

And He said to me, "It is done! I am the Alpha and the Omega, the Beginning and the End. I will give of the fountain of the water of life freely to him who thirsts. He who overcomes shall inherit all things, and I will be his God and he shall be My son." (Revelation 21:3-7)
"And we know that all things work together for good to those who love God, to those who are the called according to His purpose. For whom He foreknew, He also predestined to be conformed to the image of His Son, that He might be the firstborn among many brethren. Moreover whom He predestined, these He also called; whom He called, these He also justified; and whom He justified, these He also glorified." (Romans 8:28-30)
Ray Stedman once raised the question, "are some converts stillborn?" Many who once professed to know Jesus now no longer show any signs of being "born-again," or they perhaps suffer from "arrested development." See: Let's Get on with It.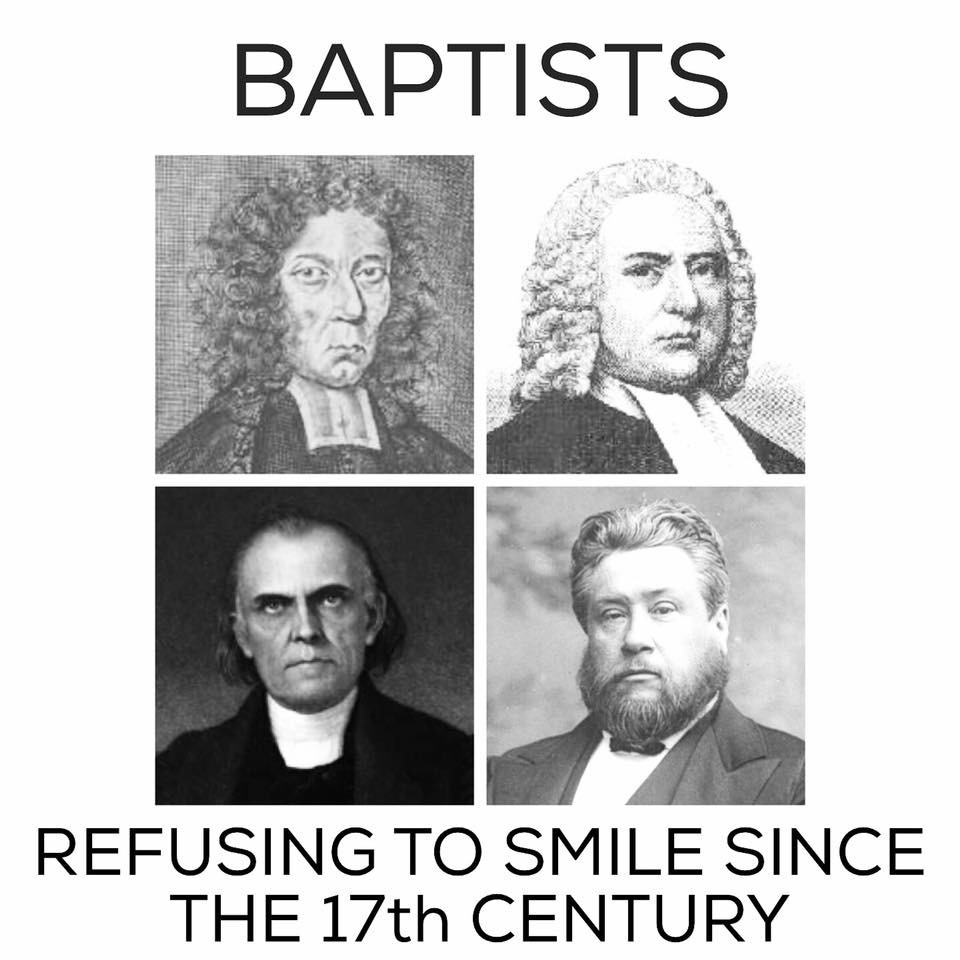 These great men of the Reformation look very droll in these pictures. Were they not each sinners saved by grace? Did Jesus complete His saving work in each of them? Surely.
Last week someone sent me a clip quoting John Calvin for some anti-Semitic statements he apparently made back 500 years ago. Back then, such remarks were easily overlooked. But now what he may have said comes back to haunt us. The clip went on to state that Calvin and Luther and other great Reformers were "responsible" for the Holocaust and today's prevalent heresy known as "Replacement Theology."  The author of the clip singled out John Piper, RC Sproul, and John MacArthur as contemporary heretics though these three, and others like them, have been obviously greatly used by God in our day. How "saved" were they when they misspoke?

How does any sinner get into heaven anyway? By simple "child-like trust in Jesus Christ as personal Savior."

Theologically, any person who trusts Jesus Christ as Lord is (1) justified by faith and will be subsequently (2) sanctified and finally (3) glorified. (Note 1) Guaranteed! What is uncertain is the sincerity of the sinner not the faithless of Jesus to keep His promises. Step One is a done-deal for anyone who trusts Jesus experientially whether that person knows very little about Jesus or is well read.
From my friend James Fielder: (Interview): "The Sovereignty of God in Salvation vs man 'walking the aisle or praying the prayer'—only God knows about this. A place no man can tread, only God. I have relatives, friends, family—they 'say' they are saved, but when I talk to them, there is a 'deadness' there. They know the words, have been dunked—something is not 'right.' Maybe it is just me—I don't know. I send out tens of thousands of emails with studies over decades—just as dead as a cemetery with the wind blowing through. Hagee and Osteen, and many others come from families of preachers—sort of the 'family' business. They all believe if you say the prayer and walk the aisle you are in the club. I tend to think they were never regenerated.  They said the prayer, walked the aisle, had a dunk—same as daddy told them—but how does the line go—but Jesus never committed Himself to them? They know all the words, they know the history, they know probably a lot more than me and God never did save them.  But I could be wrong, maybe they are just saved folks teaching lies about prosperity and health and positive thinking but I doubt it."

"But what things were gain to me, these I have counted loss for Christ. Yet indeed I also count all things loss for the excellence of the knowledge of Christ Jesus my Lord, for whom I have suffered the loss of all things, and count them as rubbish, that I may gain Christ and be found in Him, not having my own righteousness, which is from the law, but that which is through faith in Christ, the righteousness which is from God by faith; that I may know Him and the power of His resurrection, and the fellowship of His sufferings, being conformed to His death, if, by any means, I may attain to the resurrection from the dead. Not that I have already attained, or am already perfected; but I press on, that I may lay hold of that for which Christ Jesus has also laid hold of me. Brethren, I do not count myself to have apprehended; but one thing I do, forgetting those things which are behind and reaching forward to those things which are ahead, I press toward the goal for the prize of the upward call of God in Christ Jesus." (Philippians 3:7-14)
Is a certain prominent preacher really "saved"—Whatever that means?—Probably! Surely!  But many new-born Christians quickly succumb to money, sex, power early in their walk with Jesus and may live the rest of their lives misrepresenting (commercializing) Jesus as He really is?  How many have turned away from Jesus because of me? How many have died because of my failure to allow Jesus to live fully through me. What really happened is all being written in the books God is keeping. Seems to me, many preachers fall into the "compromised Christian" category? They don't go to hell but they will suffer great loss up ahead. 
Millennials have good radars for seeing our hypocrisy and our hypocritical, shoddy life-styles. It's no wonder they easily "throw the baby (Jesus?) out with the bath water," --missing knowing Jesus because of the apparent hypocrisy they see in their parents.
"According to the grace of God which was given to me, as a wise master builder I have laid the foundation, and another builds on it. But let each one take heed how he builds on it. For no other foundation can anyone lay than that which is laid, which is Jesus Christ.  Now if anyone builds on this foundation with gold, silver, precious stones, wood, hay, straw, each one's work will become clear; for the Day will declare it, because it will be revealed by fire; and the fire will test each one's work, of what sort it is. If anyone's work which he has built on it endures, he will receive a reward. If anyone's work is burned, he will suffer loss; but he himself will be saved, yet so as through fire."Do you not know that you are the temple of God and that the Spirit of God dwells in you? If anyone defiles the temple of God, God will destroy him. For the temple of God is holy, which temple you are.
Let no one deceive himself. If anyone among you seems to be wise in this age, let him become a fool that he may become wise. For the wisdom of this world is foolishness with God. For it is written, "He catches the wise in their own craftiness"; and again, "The Lord knows the thoughts of the wise, that they are futile." Therefore let no one boast in men. For all things are yours: whether Paul or Apollos or Cephas, or the world or life or death, or things present or things to come—all are yours. And you are Christ's, and Christ is God's." (1 Corinthians 3:10-23)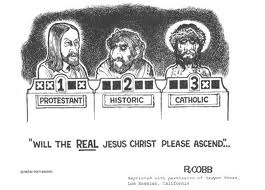 Jesus is a living person, a fellow human being. He wants to know each of us one-on-one—as if I were the only other human being on the planet. Jesus is intensely personal in actuality—once we grant him permission. He has all the time in the world to listen to me and to respond intimately at all levels of our relationship. (He also manages the angels, communes with the Father and Spirit, and governs the creation from the subatomic to the galactic). Life is therefore not really all about you and me. Jesus is center stage. He gets all the honor and credit. Is this not what the NT teaches? 
Therefore my proper place in the cosmos, I now believe, is to make myself unconditionally available daily for Jesus to use full time. Does Jesus need me? Yes, very much. Very few people who claim to know Him are willing to die to self (Galatians 2:20).
We have three great enemies in this life: the flesh, the world, the devil. We are not to conform to the culture of the age and we must live crucified lives else we default to self-effort, mere trying harder.
There is a war on, too, involving horrific fallen angels opposing the returning of Jesus and his legitimate claims to rule us in love, in truth, in beauty.
If we consider dying to self in order to follow Jesus, the result is not the loss we all fear it will be. It's great gain. Jesus becomes our best friend and constant companion all day long. He is not the old emasculated, wimpy Jesus we may have been turned off by in Sunday School. The real Jesus is our awesome Maker, Friend, Counsellor, Lover, Savior, Judge, Lord.
This choice in life--to know Jesus, or to deny Him--is all about our ego and our pride and our self-righteousness. (This area of life is where I often resist God and disagree with the way He does things--even now.) 
"Amen. Amen, I say to you, unless a grain of wheat falls into the ground and dies, it remains alone; but if it dies, it produces much grain. He who loves his life will lose it, and he who hates his life in this world will keep it for eternal life. If anyone serves Me, let him follow Me; and where I am, there My servant will be also. If anyone serves Me, him My Father will honor." (John 12:24-26)

Tim Keller spoke recently at the Howard Hendricks Center at Dallas Theological Seminary (DTS).  He spoke very candidly and informally—especially arguing for a return to the integrity of the early generations of the church (before Constantine) which founded by Jesus. He spoke of the old paradigm of a two-storied universe where God, Jesus, the angels and the realities of "heaven" — and the lower story where we live in a less than perfect world system.  The new "millennial" paradigm (probably emerging since about 1970, is monolithic. "Self" is the center of one's life in the new paradigm. The "upper story" is empty.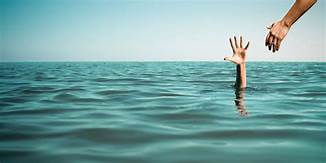 May I cut to to the chase? Either you know Jesus Christ personally or you do not. Many believe they know Jesus but only know about Him. I know about George Washington but I have never yet met him. I know about President Donald Trump but he and I have never met.  
"Not everyone who says to Me, Lord, Lord,' shall enter the kingdom of heaven, but he who does the will of My Father in heaven. Many will say to Me in that day, 'Lord, Lord, have we not prophesied in Your name, cast out demons in Your name, and done many wonders in Your name?' And then I will declare to them, 'I never knew you; depart from Me, you who practice lawlessness!' (Matthew 7:21-23)

"When the Son of Man comes in His glory, and all the holy angels with Him, then He will sit on the throne of His glory. All the nations will be gathered before Him, and He will separate them one from another, as a shepherd divides his sheep from the goats. And He will set the sheep on His right hand, but the goats on the left. Then the King will say to those on His right hand, 'Come, you blessed of My Father, inherit the kingdom prepared for you from the foundation of the world: for I was hungry and you gave Me food; I was thirsty and you gave Me drink; I was a stranger and you took Me in; I was naked and you clothed Me; I was sick and you visited Me; I was in prison and you came to Me.'

"Then the righteous will answer Him, saying, 'Lord, when did we see You hungry and feed You, or thirsty and give You drink? When did we see You a stranger and take You in, or naked and clothe You? Or when did we see You sick, or in prison, and come to You?' And the King will answer and say to them, 'Assuredly, I say to you, inasmuch as you did it to one of the least of these My brethren, you did it to Me.'

"Then He will also say to those on the left hand, Depart from Me, you cursed, into the everlasting fire prepared for the devil and his angels: for I was hungry and you gave Me no food; I was thirsty and you gave Me no drink; I was a stranger and you did not take Me in, naked and you did not clothe Me, sick and in prison and you did not visit Me.'

"Then they also will answer Him, saying, 'Lord, when did we see You hungry or thirsty or a stranger or naked or sick or in prison, and did not minister to You?' Then He will answer them, saying, 'Assuredly, I say to you, inasmuch as you did not do it to one of the least of these, you did not do it to Me.' And these will go away into everlasting punishment, but the righteous into eternal life." (Matthew 25:31-46)

---

Are Only Few People Saved?
William Boekestein 
The Bible clearly teaches that not all people are saved. Instead, the saved are a remnant (Rom. 9:27) according to electing grace (Rom. 11:7). Historic confessions teach what has sometimes been called limited atonement, that the saving intent of Christ's sacrifice on the cross is limited to the elect, those for whom he died (John 17:9).
But does all this mean the elect remnant is small compared to the number of those lost?
And why does the question matter? What happens in our lives and ministries if we believe God is stingy with grace? If only a few are saved, should we be suspicious of people's claims to salvation? Can we use the perceived smallness of the elect to justify a small view of church, taking pride in being a "little flock" willfully cut off from others?
How might Scripture help us respond to the suspicion that a limited atonement equals a meager atonement?
The Elect Are Both Few and Many
In Luke 13:23 Jesus fields this question: "Lord, are there few who are saved?" But he doesn't answer it. Instead, he urges people to enter through the narrow gate, which many don't enter (v. 24). The passage doesn't answer the question.
Jesus is stronger in Matthew 7:14. "Narrow is the gate and difficult is the way which leads to life, and few there be who find it." That sounds conclusive. But is Jesus telling the future? Is he not rather preaching a sermon addressing the unbelief of the current generation? Jesus stresses that many of his contemporaries will be "thrust out" (v. 28). They were close to the kingdom but refused to enter through the narrow door, trusting instead in their own works (see Matt. 6:1–18). In their place, many outsiders (Matt. 8:11) will sit down in the kingdom of God (Luke 13:29).
What about Jesus's insistence that "Many are called, but few are chosen" (Matt. 22:14)? The comment is part of his parable of a wedding feast. Since many invitees refuse to attend, the master turns to the highways to find guests who will. Jesus is speaking to those builders who had rejected the Christ (21:42). The parable illustrates what Paul later observes: "Not all have faith" (2 Thess. 3:2). Those invited are more numerous than those who actually attend. It's bad exegesis to read the last phrase of Jesus's parable—many are called, but few are chosen—as a technical theological commentary using Pauline vocabulary of "calling" and "election." John Calvin cautioned that Jesus's words here ought not prompt us to enter into "the question about the eternal election of God."
If parables speak to the proportion of lost to saved, then should we do likewise with the parable of the ten virgins, where 50 percent of the characters are saved (Matt. 25:1–13)? Or the parable of the wheat and the tares might suggest the lost are only a small percentage of the population (Matt. 13:24). But this isn't how parables should be read. In parables Jesus is making moral points, not numerical calculations.
In parables Jesus is making moral points, not numerical calculations.
And what about passages that speak of the vastness of Christ's atonement? The Son of Man came "to give his life a ransom for many" (Matt. 20:28). "And I say to you that many will come from east and west, and sit down with Abraham, Isaac, and Jacob in the kingdom of heaven" (Matt. 8:11). "The gift by the grace of the one Man, Jesus Christ, abounded to many" (Rom. 5:15). "By one Man's obedience many will be made righteous" (Rom. 5:19). "But where sin abounded, grace abounded much more" (Rom. 5:20). In heaven John "looked, and behold, a great multitude which no one could number, of all nations, tribes, peoples, and tongues" (Rev. 7:9).
How can we reconcile these passages? According to B. B. Warfield, the texts frequently cited to defend a marginal election merely reflect the situation of pervasive unbelief in Jesus's day. These passages, which suggest a small size for the elect, might better describe the early visible results of God's redemptive work. Jesus himself said that the kingdom of God is like a mustard seed (Luke 13:18–19). It begins small. It surely was small in Jesus's day. Few were walking his narrow path. It's always a hard path, but in Jesus's day it was also a new path. In time it would become better understood and more traveled. To ponder the breadth of God's saving grace, why would we prioritize the early warnings of Jesus to his unbelieving contemporaries (e.g., Matt. 22:14) over John's vision of God's gathered people (Rev. 7:9)?
So, are the elect a small number? We can respond in at least three ways.
1. Scripture Doesn't Say How Many People Will Be Saved
The question, "Are there few who are saved?" (Luke 13:23) presented Jesus an ideal opportunity to say, "Yes, sadly, only a few." But he purposefully didn't answer. Such passages prove, Warfield maintained, only that "salvation is difficult and that it is our duty to address ourselves to obtaining it with diligence and earnest effort. We can never learn from them how many are saved."
And if Scripture doesn't allow us to say that the elect are few, it doesn't help to appeal to experience. In the days of the apostles, a tiny fraction of earth's population were church members. But today nearly one-third of the world's population, an estimated 2.2 billion people, adhere to the Christian faith. And what if the church is still in its infancy? What if the astounding growth of Christianity from the first to the 21st century is only the first small segment of a vastly longer timeline of church history? We simply lack the perspective to quantify the elect.
2. Believers Should Be Hopeful for a Great Salvation
"In the lack of people is the downfall of a prince" (Prov. 14:28). Will God have such a problem? Charles Hodge wrote that, on the basis of God's electing grace:
We have reason to believe . . . that the number of the finally lost in comparison with the whole number of the saved will be very inconsiderable. Our blessed Lord, when surrounded by the innumerable company of the redeemed, will be hailed as the . . . Savior of Men, as the Lamb that bore the sins of the world.
Of all people, those who affirm the Bible's teaching on unconditional election have reason to hope for a vast election.
Likewise, Warfield said,
The number of the saved shall in the end be not small but large, and not merely absolutely but comparatively large; . . . to speak plainly, it shall embrace the immensely greater part of the human race.
Finally, Charles Spurgeon preached:
I do abhor from my heart that continual whining of some men about their own little church as the "remnant"—the "few that are to be saved." They are always dwelling upon strait gates and narrow ways, and upon what they conceive to be a truth, that but few shall enter heaven. . . . I believe there will be more in heaven than in hell . . . because Christ, in everything, is to "have the pre-eminence" (Col. 1:18) and I cannot conceive how he could have the pre-eminence if there are to be more in the dominions of Satan than in paradise. Moreover, it is said there is to be a multitude that no man can number in heaven; I have never read that there is to be a multitude that no man can number in hell.
Of all people, those who affirm the Bible's teaching on unconditional election (Rom. 9:16) have reason to hope for a vast election. This is because salvation doesn't rest on people's willingness to choose grace, but on God's free choice. He can have mercy on those we think are beyond repair. If we insist that only a few are saved, we risk subjecting God's saving work to statistical probability. And if he hardly saves anyone, then why should I suspect he'll save me or others?
3. We Should Enter the Kingdom and Urge Others to Do the Same
The door to glory is narrow; there is only one door, Jesus. No one will enter heaven who isn't clothed in Christ's righteousness. All those, and only those, who come to him in faith will be received by the Father (John 6:37). But we must come! In Luke 13, Jesus laments over those who were so close to the kingdom—but never entered. They were devoutly religious. They lived in the Holy Land. They heard Jesus teach. They ate and drank in his presence, but they were left outside because they never presented to Christ the ruins of their depraved hearts and said, "Save us!" Yes, we should believe the saved are a remnant. But let's not try to make that number smaller than God has. Instead, enter the narrow door and strive to take with you as many as will follow.
The saved are a remnant. But let's not try to make that number smaller than God has. Instead, enter the narrow door and strive to take with you as many as will follow.
The words of Revelation 7:9 echo God's ancient challenge to Abraham: "Look now toward heaven, and count the stars if you are able to number them . . . so shall your descendants be" (Gen. 15:5). Can you picture Abraham scanning the night sky, realizing he couldn't even begin to number those stars? The apostle John got to see Abraham's believing seed gathered in. Like Abraham, his head spun. He too saw "a great multitude which no one could number" (Rev. 7:9).
The picture of the narrow gate and difficult path is God's way of urging great effort. The picture of the innumerable company of the redeemed is God's way of evoking hopefulness and wonder at his great salvation.
This is an expanded and adapted excerpt from The Future of Everything: Essential Truths about the End Times (Grand Rapids: Reformation Heritage Books, 2019). March 13, 2019.
---
Judging Others to Condemn them is Prohibited but...
I tremble when I think about the holiness of God!
"Judge not, that you be not judged. For with what judgment you judge, you will be judged; and with the measure you use, it will be measured back to you. And why do you look at the speck in your brother's eye, but do not consider the plank in your own eye? Or how can you say to your brother, 'Let me remove the speck from your eye'; and look, a plank is in your own eye? Hypocrite! First remove the plank from your own eye, and then you will see clearly to remove the speck from your brother's eye." (Matthew 7:1-5)
Jesus has a habit of saving and justifying all sorts of people I can't stand. At heart I am very self-righteous and judgmental.
"And now, little children, abide in Him, that when He appears, we may have confidence and not be ashamed before Him at His coming. If you know that He is righteous, you know that everyone who practices righteousness is born of Him." (1 John 2:28-29)

"Man looks upon the outward appearance but God looks upon the heart." (1 Samuel 16:7)

 "When the Son of Man comes in His glory, and all the holy angels with Him, then He will sit on the throne of His glory. All the nations will be gathered before Him, and He will separate them one from another, as a shepherd divides his sheep from the goats. And He will set the sheep on His right hand, but the goats on the left. Then the King will say to those on His right hand, 'Come, you blessed of My Father, inherit the kingdom prepared for you from the foundation of the world: for I was hungry and you gave Me food; I was thirsty and you gave Me drink; I was a stranger and you took Me in; I was naked and you clothed Me; I was sick and you visited Me; I was in prison and you came to Me.'

"Then the righteous will answer Him, saying, 'Lord, when did we see You hungry and feed You, or thirsty and give You drink? When did we see You a stranger and take You in, or naked and clothe You? Or when did we see You sick, or in prison, and come to You?' And the King will answer and say to them, 'Assuredly, I say to you, inasmuch as you did it to one of the least of these My brethren, you did it to Me.'

"Then He will also say to those on the left hand, Depart from Me, you cursed, into the everlasting fire prepared for the devil and his angels: for I was hungry and you gave Me no food; I was thirsty and you gave Me no drink; I was a stranger and you did not take Me in, naked and you did not clothe Me, sick and in prison and you did not visit Me.'

"Then they also will answer Him, saying, 'Lord, when did we see You hungry or thirsty or a stranger or naked or sick or in prison, and did not minister to You?' Then He will answer them, saying, 'Assuredly, I say to you, inasmuch as you did not do it to one of the least of these, you did not do it to Me.' And these will go away into everlasting punishment, but the righteous into eternal life." (Matthew 25:31-46)
From John Piper, reiterating the commands we do have for "critical discernment and evaluation of the words, beahviors, and fruits of professed believers (especially leaders') lives. This is not "judgement" in the sense of condemnation, even though it may mean disapproval. Only God can judge the heart in that sense, but we are mandated by Him to exercise a lesser and derivative authority in making sound judgement, paritcularly regarding those in public ministry. That is the example of Jesus and His apostles on the NT:
An Interview with John Piper
Founder & Teacher, desiringGod.org
(Audio Transcript)
...Pastor John, here's a question from Caden in Boca Raton, Florida. "Hello, Pastor John! After seeing the documentary American Gospel, I was conflicted because I'm not sure if I am supposed to call out false teachers. Second Peter 2:1–3 makes it obvious
that there will be false teachers, but the text also does not say we should point them out. I have heard both sides to this argument, but I'm still not sure. I want to be careful to not 'pronounce judgment before the time' (1 Corinthians 4:5). Does this passage apply here in this situation? Are we taking a judgment that isn't ours? Or should we rest in God's ultimate knowledge? And if a prominent false teacher is to be called out, who does this — where and how?"
Maybe it would be helpful to step back first and get the bigger picture of the New Testament response to those who live and teach in ways that lead others into error and ruin, and then zero in on 1 Corinthians 4:5 for some guidelines for how we should speak and write about such people.
Beware the Wolves
So let's begin with Jesus. Matthew 7:15: "Beware of false prophets, who come to you in sheep's clothing but inwardly are ravenous wolves." And the word beware means all of us should be alert, but especially shepherds, to identify not just false teaching, but false teachers, whose ways are subtle. They're clothing themselves with lamb's wool while they're wolves.
And Paul used the same Greek word for beware in Acts 20:28–29 when he said, "Pay careful attention to yourselves and to all the flock, in which the Holy Spirit has made you overseers. . . . I know that after my departure fierce wolves will come in among you, not sparing the flock."
Jesus used the same word again in Matthew 16:6, but he got more specific: "Watch and beware of the leaven of the Pharisees and Sadducees." Paul had the same kind of group in mind and the same kind of error in mind in Philippians 3:2 and 3:18: "Look out for the dogs, look out for the evildoers, look out for those who mutilate the flesh." And then verse 18: "For many, of whom I have often told you and now tell you even with tears, walk as enemies of the cross of Christ." Then in Romans 16:17, he warned, "Watch out for those who cause divisions and create obstacles contrary to the doctrine that you have been taught; avoid them."
Avoid, Rebuke, Call Out
To avoid them, you have to know who they are. You can't avoid somebody if you don't know who they are. This idea of identifying and avoiding shows up in 1 Corinthians 5:11; 2 Thessalonians 3:6, 14; 2 Timothy 3:5; 2 John 10. In other words, Christians, and shepherds in particular, should be discerning and alert to behavior and teaching that dishonors Christ and destroys people — and not treat it in a casual or harmless way.
And then in 1 Timothy 5:19–20, Paul went beyond just "avoid them" to "rebuke them publicly." So, speaking of elders who persist in error, he said, "Do not admit a charge against an elder except on the evidence of two or three witnesses. As for those who persist in sin..." — and that can be sin of false doctrine or sin of evil behavior, anyone who does not accept correction — "rebuke them in the presence of all, so that the rest may stand in fear..."
And then Paul went on and actually named destructive false teachers:
"Demas, in love with this present world, has deserted me" (2 Timothy 4:10).

"You are aware that all who are in Asia turned away from me, among whom are Phygelus and Hermogenes" (2 Timothy 1:15).

"By rejecting this [faith and a good conscience], some have made shipwreck of their faith, among whom are Hymenaeus and Alexander" (1 Timothy 1:19–20).

"Their talk will spread like gangrene. Among them are Hymenaeus and Philetus" (2 Timothy 2:17).
Paul names at least six false teachers that the church should watch out for.
So, I infer from Jesus and Paul and Luke and John that false teaching and destructive behavior are present dangers in this fallen world for the church. And all of us — especially shepherds, pastors — should be alert and discerning to identify, and in appropriate ways, expose. In order to protect the flock, we should expose them and minimize the spread of the gangrene (as Paul calls it).
Expose Evil
Now, in 1 Corinthians 4:5, Paul is talking about how the Corinthians should assess Paul and Cephas and Apollos, because the people are choosing sides and boasting in their favorite teacher. He says,
So Caden is asking whether the words "do not pronounce judgment before the time" should keep us from identifying false teachers or from naming them. I don't think so. "Don't pronounce judgment before the time" means "Don't do what only Christ can do at that last day — on the day of judgment." Don't presume to know the heart like Jesus will know the heart on that day. Only Christ "will bring to light the things now hidden in darkness and will disclose the purposes of the heart."
But for now, our job is indeed to do mouth judgment, writing judgment, behavior judgment — not a heart judgment, but mouth and writing and behavior judgment. When a mouth speaks unbiblical, destructive teaching, when a blog or an article or a book publishes unbiblical and destructive teaching, when a body — a human body, a physical body — behaves with unbiblical and destructive behavior, in all these cases, we are to be discerning. And according to Ephesians 5:11, we are to expose the error. "Take no part in the unfruitful works of darkness, but instead expose them." "Censure them; show them to be wrong" is what the word elegchō means.
Five Factors for Calling Out False Teachers
So the question is how and when — not if. And here I think the Bible calls for wisdom, rather than telling us who and when and how. The question we ask is this: How can we best — in our situation, with our gifts and our responsibilities — help the most people believe and live the most truth, and how can we protect the most people from destructive beliefs and behaviors?
And here are five factors perhaps to consider when deciding whether to name a false teacher publicly.
1. The seriousness and deceitfulness of the error.
2. The size of the audience. Is it growing?
3. The duration of their ministry. Did they make one blunder or are they constantly doing it?
4. The vulnerability of the people for whom you are responsible.
5. The role you have in influencing shepherds who really need to be discerning for who the false teachers are.
When you do name a false teacher, it's best to do it in a setting where you do more than name-drop. You explain the error, you give reasons for rejecting it, you communicate complexities, you set a tone of longing for truth and love — you're not just slinging mud.
The last thing I would say is to let your teaching be so powerful in clarifying the greatness and the beauty and the worth of God's truth that your people will smell error before it infects their lives. The shape of error is always changing. You can't preach enough negative sermons to stay ahead of it. And you don't have to. The best protection against the darkness of error is the light of truth. (Thanks to Bryce Self onesimus@ix.netcom.com).
---
A Word About Love
Knowing God is, after all, about our response to love. "God IS love and whoever loves is born of God." Our English word "love" covers all the bases from compassion to lust, so we must recognize that the love God has for us is described by the Greek New Testament word agape, not by philia, storge, or eros. 
Beloved, let us love one another, for love is of God; and everyone who loves is born of God and knows God. He who does not love does not know God, for God is love. In this the love of God was manifested toward us, that God has sent His only begotten Son into the world, that we might live through Him. In this is love, not that we loved God, but that He loved us and sent His Son to be the propitiation for our sins. Beloved, if God so loved us, we also ought to love one another. No one has seen God at any time. If we love one another, God abides in us, and His love has been perfected in us. By this we know that we abide in Him, and He in us, because He has given us of His Spirit. And we have seen and testify that the Father has sent the Son as Savior of the world. Whoever confesses that Jesus is the Son of God, God abides in him, and he in God. And we have known and believed the love that God has for us. God is love, and he who abides in love abides in God, and God in him. Love has been perfected among us in this: that we may have boldness in the day of judgment; because as He is, so are we in this world. There is no fear in love; but perfect love casts out fear, because fear involves torment. But he who fears has not been made perfect in love. We love Him because He first loved us. If someone says, "I love God," and hates his brother, he is a liar; for he who does not love his brother whom he has seen, how can he love God whom he has not seen? And this commandment we have from Him: that he who loves God must love his brother also. (1 John 4:7-21)

---

From Ethan Renoe

Attractive Christians

This is why you need to draw others to yourself...

Last week I met a girl in a coffee shop. 

It's not that uncommon for me to start conversations with complete strangers, male or female; sometimes we hit it off and become friends, other times it's just a one-time chat. The interesting thing about this particular conversation is that, not only did we hit it off, but we kept talking for the whole week. Again, that's not super unusual, but the interesting thing about her is, she's not a Christian. 

When the subject of religion came up, she politely clarified she grew up Christian, but she is NOT one now. 

The more we talked, however, I began to see just why she left Christianity. The church where she grew up was quick to dismiss people for a plethora of sins. When she got her first tattoo, there was a massive freak-out that ran through her family and their church friends. She even said her brother had a best friend, but that friend came out as homosexual. The brother responded by never talking to that friend again. 

At one point, my new friend summed it up concisely: "I associate Christianity with judgment."

After hearing her story, I told her that if I grew up with her experience of Christians, I wouldn't want anything to do with that religion either! I mean, who would? 

There are always perks of being in an exclusive club, which is how many of today's churches exist. You enter into a tribal "us versus them" mentality and get to be on the inside. You get to be the one determining who is in and who is out. For many people, this is attractive, as long as you're the one on the inside. Many Christians defend these actions by claiming to be in pursuit of holiness. They seek a sort of purity for their lives, but do it at the expense of cutting out everyone who doesn't align with their particular vision of holiness.

The problem is, that is so ridiculously far from the Christianity Jesus demonstrated that it's laughable. Where in the Bible are we called to live in an exclusive club which casts people out for breaking the rules? Is that really how we are to live?

My new friend repeatedly told me throughout the week that she had never met a Christian like me, who was 'cool' and non-judgmental and had tattoos. I told her there's nothing special about me, she has just been hanging out with the wrong Christians her whole life! I imagine that compared to them, most Christians would seem pretty good.

The problem is, her experiences in church had formed such a terrible picture of what Christianity is that she wanted nothing to do with it. And I can't blame her; I wouldn't either. What's worse is, her experience is far from isolated. I can't help but wonder how many people my age would still be in church today if they hadn't been driven out by judgmental, angry and exclusive Christians. 

So what's the alternative? 

Attractive Christians.

Since hanging out with my new friend and introducing her to some of my community, I think we have slowly began to change her opinion of Christians. I'm not saying that my friends and I are exemplary Christians, or that we are better than everyone else and everyone should be like us. We have plenty of issues and weaknesses. 

What I am saying is that my roommates and I make an effort to be welcoming—we try to go out of our way to welcome everyone, before we even discover if they're a Christian or not. Because that has no impact on how we will treat them. We want them to be attracted to us in the hopes that we will in turn attract them to Christ. Far too many Christians are just blatantly unattractive that they drive people not only away from themselves, but also away from church and Christ Himself. 

(You hopefully know by now I'm not talking about looking attractive, but one's ability to attract people to themselves with love, acceptance, etc. Just like Jesus did, even if He wasn't necessarily good-looking. The irony is how many pastors think it's best to attract people by looking good or wearing expensive designer rags.)

So what does this look like? Here are a few do's and don't's, though it's far from a comprehensive list.

Do: Welcome everyone with a smile, regardless of race, religion, or sexual beliefs.
Don't: Discard people like they're rotten pieces of fruit. You don't get "heaven points" for pointing fingers at others.

Do: Be open to all sorts of interests, from film to music to popular trends or celebrities. This doesn't mean you need to like them in your private time, but nothing makes people want to walk away from you like saying, "Oh, you like the Kardashians? I HATE them!"
Don't: Yuck other people's yums. Just because you don't care for something doesn't mean everyone needs to know. Loudly disliking someone's favorite (dirty) song doesn't make you a better Christian, it just makes you unattractive.

Do: Listen to other people's opinions and beliefs, even (gasp) people across the political aisle. They have their own personal reasons for thinking the way they do, but this doesn't mean you need to be enemies.
Don't: Get into comment wars. Ever. Or conversational wars, etc. Learn how to disagree with someone and love them at the same time. If you can learn that last one, you'll go far in life.

Do: Be generous. Be kind. Be a good listener.

Do: Be stoked about Jesus. Nothing makes people curious about a subject like seeing others who are passionate about it. My new friend even told me she wants to check out my church because of how I "light up when talking about God." Again, nothing super special about me, I'm just excited to connect people to Him!

I know this is all pretty generalized, and you would think it would be more widely practiced because of how obvious it is.

We will never win the world to Christ if all of our first impressions are just repulsive. Paul wrote often about not judging those outside the church (1 Corinthians 5:12), and Jesus told us that it is by our love the world will know we are Christians (John 13:34).

There is no excuse for being an unattractive Christian. Those people don't just drive others away from themselves, but away from Jesus Himself. Let's all work on drawing others to ourselves so we can point them to the source of love, joy, and life.
---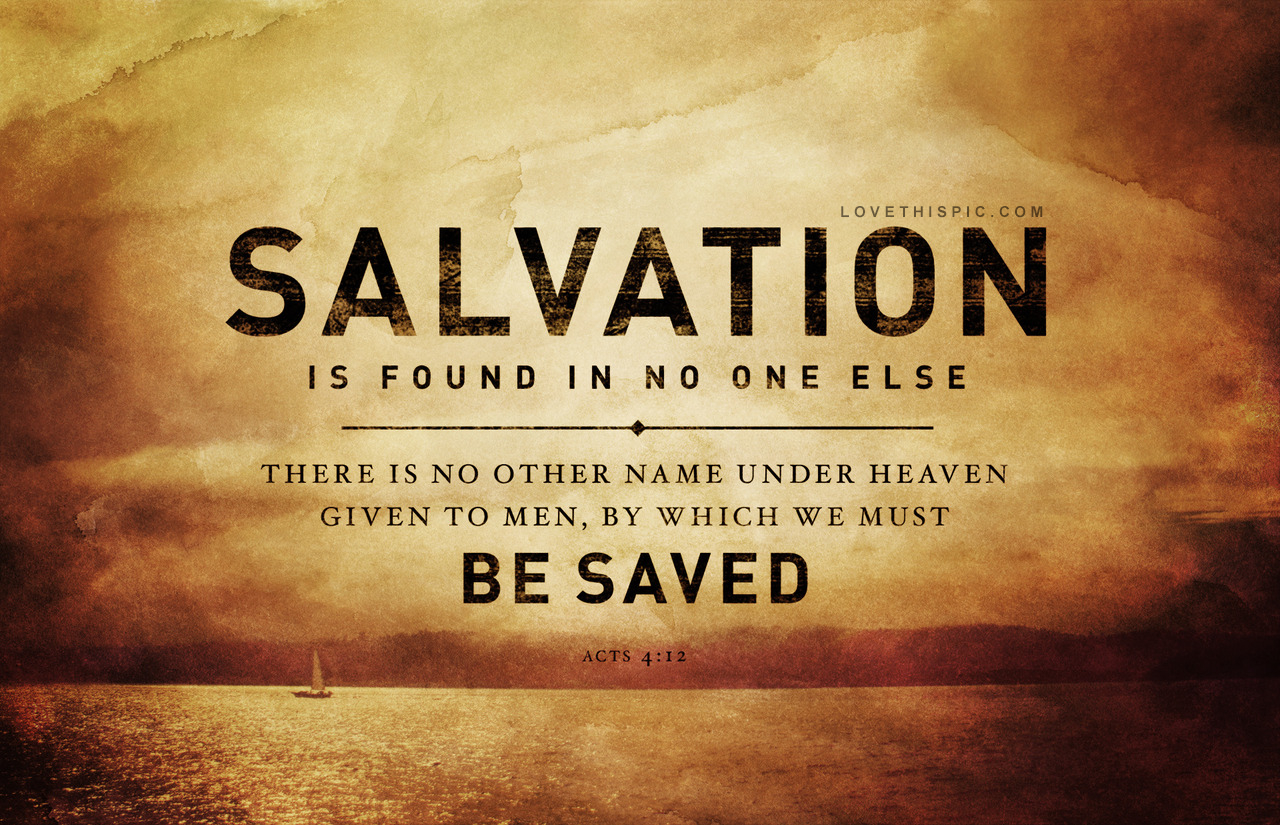 "For behold, the day is coming,
Burning like an oven,
And all the proud, yes, all who do wickedly will be stubble.
And the day which is coming shall burn them up,"
Says the Lord of hosts,
"That will leave them neither root nor branch.
But to you who fear My name
The Sun of Righteousness shall arise
With healing in His wings;
And you shall go out
And grow fat like stall-fed calves.
You shall trample the wicked,
For they shall be ashes under the soles of your feet
On the day that I do this,"
Says the Lord of hosts.
"Remember the Law of Moses, My servant,
Which I commanded him in Horeb for all Israel,
With the statutes and judgments.
Behold, I will send you Elijah the prophet
Before the coming of the great and dreadful day of the Lord.
And he will turn
The hearts of the fathers to the children,
And the hearts of the children to their fathers,
Lest I come and strike the earth with a curse." (Malachi 4)
---
Related Reading
What about "Once Saved, Always Saved"?, by David Reagan
Church family: you are your brother's keeper, Posted by Jack Wilkie
Andy Woods on the Emerging Church Part I, Part II.
Ron Matsen on Apostasy 
Ray Stedman: Carnal and Spiritual Christians 
Ray Stedman: God's Builders
Christ in You
The Exchanged Life
S-A-V-E-D in 1990 from Sex, Drugs, Rock N Roll -- with link to classic Blue Sky Boys 1920s song.

Note 1: Stages of Salvation
Justification
Wikipedia: In Christian theology, justification is God's righteous act of removing the guilt and penalty of sin while, at the same time, declaring the ungodly to be righteous through faith in Christ's atoning sacrifice.

The means of justification is an area of significant difference among Catholicism, Orthodoxy and Protestantism. Justification is often seen as being the theological fault line that divided Roman Catholicism from the Lutheran and Reformed traditions of Protestantism during the Reformation.

Broadly speaking, Catholic, Methodist and Orthodox Christians distinguish between initial justification, which in their view ordinarily occurs at baptism, and final salvation, accomplished after a lifetime of striving to do God's will (sanctification).

In Catholic doctrine, righteousness is "infused", i.e., God "pours" grace into our souls or, "fills" us with his grace more and more over time, while in Protestant doctrine, righteousness is imputed, i.e., grace of God/righteousness of Christ ... is imputed to believers — that is, treated as if it were theirs through faith. Catholics believe faith as is active in charity and good works (fides caritate formata) justifies sinners. Protestants believe faith apart from works justifies the sinner, based on the blood of Christ. In both Catholic and Protestant doctrine, anyone who truly has faith will produce good works as a product of faith, as a good tree produces good fruit. For Lutherans, justification can be lost with the loss of faith; for Catholics, justification can be lost by mortal sin. The Reformed tradition generally holds that justification can never truly be lost; for those who have been justified, will certainly persevere to the end by faith.

In Lutheranism and Calvinism, righteousness from God is viewed as being credited to the sinner's account through faith alone, without works.
Sanctification
Wikipedia: In the various branches of Christianity sanctification usually refers to a person becoming holy, with the details differing in different branches.
Ligonier: Justification and Sanctification.
Glorification
Wikipedia: ...the final stage of the ordo salutis and an aspect of Christian soteriology and Christian eschatology. It refers to the nature of believers after death and judgment, "the final step in the application of redemption. Biblical verses commonly cited as evidence for this doctrine include Psalm 49:15, Daniel 12:2, John 11:23-24, Romans 8:30 and 1 Corinthians 15:20.The theological doctrine of glorification goes on to describe how believers will be resurrected after death and given new bodies that have a degree of continuity with their mortal selves. The process of glorification is where God removes all spiritual defects of the redeemed. It first involves the believer's sanctification, where they are made and are being made holy, it is a continual process where the Holy Spirit works to mold believers to the image of Christ. Glorification is the end goal of every Christian's life journey.

"...we know that all things work together for good to those who love God, to those who are the called according to His purpose. For whom He foreknew, He also predestined to be conformed to the image of His Son, that He might be the firstborn among many brethren. Moreover whom He predestined, these He also called; whom He called, these He also justified; and whom He justified, these He also glorified.

What then shall we say to these things? If God is for us, who can be against us? He who did not spare His own Son, but delivered Him up for us all, how shall He not with Him also freely give us all things? (Romans 8:28-32)
---
October 28, 2019