A few weeks ago the Owner of our universe put all of earth's 7700 billion residents in jail all at once. Only the real God can do such a thing. It was to get our attention and it's working. The entire planet has been given an unprecedented and undeserved opportunity to "repent" and to know God personally. I don't believe life will ever return to what it was like before!
(The Biblical term "repent" is great misunderstood these days. The Greek word metanoia means to change one's mind—to see things differently, very evident in Psalm 51 below.)
Ignorance of God is no excuse! Lots of people claim to know God when they don't. The Landlord wants our attention because He loves us and wants none of us to perish!

Isaiah 55
"Ho! Everyone who thirsts,
Come to the waters; And you who have no money,
Come, buy and eat.
Yes, come, buy wine and milk
Without money and without price.
Why do you spend money for what is not bread,
And your wages for what does not satisfy?
Listen carefully to Me, and eat what is good,
And let your soul delight itself in abundance.
Incline your ear, and come to Me.
Hear, and your soul shall live;
And I will make an everlasting covenant with you—
The sure mercies of David.
Indeed I have given him as a witness to the people,
A leader and commander for the people.
Surely you shall call a nation you do not know,
And nations who do not know you shall run to you,
Because of the Lord your God,
And the Holy One of Israel; For He has glorified you."
Seek the Lord while He may be found,
Call upon Him while He is near.
Let the wicked forsake his way,
And the unrighteous man his thoughts;
Let him return to the Lord,
And He will have mercy on him;
And to our God, For He will abundantly pardon.
"For My thoughts are not your thoughts,
Nor are your ways My ways," says the Lord.
"For as the heavens are higher than the earth,
So are My ways higher than your ways,
And My thoughts than your thoughts.
"For as the rain comes down, and the snow from heaven,
And do not return there,
But water the earth, And make it bring forth and bud,
That it may give seed to the sower And bread to the eater,
So shall My word be that goes forth from My mouth;
It shall not return to Me void,
But it shall accomplish what I please,
And it shall prosper in the thing for which I sent it.
"For you shall go out with joy, And be led out with peace;
The mountains and the hills Shall break forth into singing before you,
And all the trees of the field shall clap their hands.
Instead of the thorn shall come up the cypress tree,
And instead of the brier shall come up the myrtle tree;
And it shall be to the Lord for a name,
For an everlasting sign that shall not be cut off.

Many people who may actually know Jesus to some degree don't take seriously His right to take over and run the entirety of our lives — forgetting that He is the Owner of the whole house and we are only houseguests. Jesus is also Personal. He wants everyone of us to communicate with Him. Our personal relationship with family and friends will be no better than our relationship with Jesus!
Jesus currently occupies the place of highest authority in the cosmos--over the angels, nations, kings, bishops, CEOs, crooks, pastors and popes--over the good and the bad.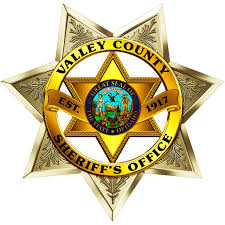 Cascade Idaho Age 18
When I was a boy growing up I spent seven summers at my aunt and uncle's resort, at Warm Lake, Idaho. The summer of 1954 was noteworthy as I had just turned 18. I was always leading my young cousins, Jim and Dick Wilkie, astray. That summer I persuaded my cousins to help me strip an abandoned car on the main road. We got caught. The owner showed up and called the Sheriff. I was incarcerated and taken to the county jail 35 miles away. (My innocent cousins were consigned to their father's protection.) I barely saw the inside of the jail. When the door closed behind me, the prisoners (including a condemned killer) said, "Whatcha' in here for, kid?" Before I could answer, the sheriff sprang me and took me to stay at the home of Attorney C.J. Shoenhut. They gave me their spare bedroom and the next day arranged for all charges to be dropped provided I paid for the car restoration costs.
Needless to say I earned very little money that summer and headed home to San Diego to start college. It was twelve years later that I first understood clearly that God keeps perfect books on everyone. He is incredibly long suffering.
Car stripping was the least of my sins by the age of 18! My accumulated sins in the ensuing years were legion. I felt that I had surely outdone the Apostle Paul who said he was "chief among sinners."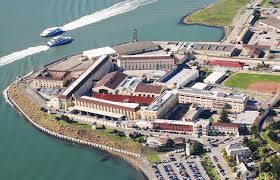 But after I came to know Jesus Christ, the Chaplain at San Quentin invited me to visit California's biggest and most notorious prisons (founded in 1852). The prison tour had a huge impact on me but I was right at home in the Chapel where I learned that all sorts of really bad people come to know Jesus when they are in jail. In fact, I later learned that some of the finest saints of God spent time in a prison. Oft times the finest Christians are still in confinement! Charles Colson made the best of his prison term, though I thought at the time he had not done anything wrong in the Watergate scandal.
Johnny Cash (also born in 1932 as I was) visited San Quentin and Folsom about that same time. His relationship with Jesus was contagious among the inmates, bringing hope and new life to those "lost sinners." Listen to Johnny Cash San Quentin in 1969, June Carter Cash, Johnny Cash Live at San Quentin.
Ed Woodhall of my church introduced me to extra-special prisons in Mexico in 1989. My first visit was to Puebla, Mexico October 3-7, 1989 with Doug Goins and Pat O'Neill (Stanford University Dept. of Linguistics) all arranged through the kind efforts of Ed through Discovery International--an outgrowth of PBC's prison ministries in Latin America. I have wonderful memories of visits to churches and prisons in Mexico. The quality of Christian life down there, especially in jail, has long been superior to ours! So I think.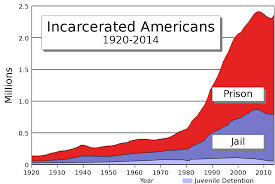 The state of our prisons, prison reform, lawyers, courts and justice who are aware of the Courts of Heaven and who know Jesus as the Judge of All--is another topic not considered here. Know this: Justice for all is on its way now.
For you have not come to the mountain that may be touched and that burned with fire, and to blackness and darkness and tempest, and the sound of a trumpet and the voice of words, so that those who heard it begged that the word should not be spoken to them anymore. (For they could not endure what was commanded: "And if so much as a beast touches the mountain, it shall be stoned or shot with an arrow." And so terrifying was the sight that Moses said, "I am exceedingly afraid and trembling.")
But you have come to Mount Zion and to the city of the living God, the heavenly Jerusalem, to an innumerable company of angels, to the general assembly and church of the firstborn who are registered in heaven, to God the Judge of all, to the spirits of just men made perfect, to Jesus the Mediator of the new covenant, and to the blood of sprinkling that speaks better things than that of Abel. See that you do not refuse Him who speaks. For if they did not escape who refused Him who spoke on earth, much more shall we not escape if we turn away from Him who speaks from heaven, whose voice then shook the earth; but now He has promised, saying, "Yet once more I shake not only the earth, but also heaven."  Now this, "Yet once more,"indicates the removal of those things that are being shaken, as of things that are made, that the things which cannot be shaken may remain. Therefore, since we are receiving a kingdom which cannot be shaken, let us have grace, by which we may serve God acceptably with reverence and godly fear. For our God is a consuming fire.

Isaiah 51
Have mercy upon me, O God,
According to Your lovingkindness;
According to the multitude of Your tender mercies,
Blot out my transgressions.
Wash me thoroughly from my iniquity,
And cleanse me from my sin.
For I acknowledge my transgressions,
And my sin is always before me.
Against You, You only, have I sinned,
And done this evil in Your sight—
That You may be found just when You speak,
And blameless when You judge.
Behold, I was brought forth in iniquity,
And in sin my mother conceived me.
Behold, You desire truth in the inward parts,
And in the hidden part You will make me to know wisdom.
Purge me with hyssop, and I shall be clean;
Wash me, and I shall be whiter than snow.
Make me hear joy and gladness,
That the bones You have broken may rejoice.
Hide Your face from my sins,
And blot out all my iniquities.
Create in me a clean heart, O God,
And renew a steadfast spirit within me.
Do not cast me away from Your presence,
And do not take Your Holy Spirit from me.
Restore to me the joy of Your salvation,
And uphold me by Your generous Spirit.
Then I will teach transgressors Your ways,
And sinners shall be converted to You.
Deliver me from the guilt of bloodshed,
O God, The God of my salvation,
And my tongue shall sing aloud of Your righteousness.
O Lord, open my lips,
And my mouth shall show forth Your praise.
For You do not desire sacrifice, or else I would give it;
You do not delight in burnt offering.
The sacrifices of God are a broken spirit,
A broken and a contrite heart—
These, O God, You will not despise.
Do good in Your good pleasure to Zion;
Build the walls of Jerusalem.
Then You shall be pleased with the sacrifices of righteousness,
With burnt offering and whole burnt offering;
Then they shall offer bulls on Your altar.

If God has put the whole world under arrest (which I believe He has now done), those who know enjoy Jesus and are obedient--they are all safe and will soon graduate to living in a place prepared for them by Jesus in New Jerusalem. Among the fellow pilgrims are Prison Chaplains, doctors, counselors, skilled healers and guides. Anyone on the fringes should make certain their "calling and election is sure." The current world crisis came from God, He is in full control and appears to be moving in history now, as long promised in the bible. Step One, I believe, has begun: the final overthrow of all evil and the dawning of a new era of peace on a healed planet. Enjoy the ride and adjust. Hopefully many thousands will come into the family of God in the days to come.
But this is a season when professing Christians need to wakeup!
"Therefore, since Christ suffered for us in the flesh, arm yourselves also with the same mind, for he who has suffered in the flesh has ceased from sin, that he no longer should live the rest of his time in the flesh for the lusts of men, but for the will of God. or we have spent enough of our past lifetime in doing the will of the Gentiles—when we walked in lewdness, lusts, drunkenness, revelries, drinking parties, and abominable idolatries. In regard to these, they think it strange that you do not run with them in the same flood of dissipation, speaking evil of you. They will give an account to Him who is ready to judge the living and the dead. For this reason the gospel was preached also to those who are dead, that they might be judged according to men in the flesh, but live according to God in the spirit.

But the end of all things is at hand; therefore be serious and watchful in your prayers. And above all things have fervent love for one another, for "love will cover a multitude of sins." Be hospitable to one another without grumbling. As each one has received a gift, minister it to one another, as good stewards of the manifold grace of God. If anyone speaks, let him speak as the oracles of God. If anyone ministers, let him do it as with the ability which God supplies, that in all things God may be glorified through Jesus Christ, to whom belong the glory and the dominion forever and ever. Amen.

Beloved, do not think it strange concerning the fiery trial which is to try you, as though some strange thing happened to you; but rejoice to the extent that you partake of Christ's sufferings, that when His glory is revealed, you may also be glad with exceeding joy. If you are reproached for the name of Christ, blessed are you, for the Spirit of glory and of God rests upon you. On their part He is blasphemed, but on your part He is glorified. But let none of you suffer as a murderer, a thief, an evildoer, or as a busybody in other people's matters. Yet if anyone suffers as a Christian, let him not be ashamed, but let him glorify God in this matter. For the time has come for judgment to begin at the house of God; and if it begins with us first, what will be the end of those who do not obey the gospel of God? Now

"If the righteous one is scarcely saved,
Where will the ungodly and the sinner appear?"

Therefore let those who suffer according to the will of God commit their souls to Him  in doing good, as to a faithful Creator." (1 Peter 4:1-19)
Since we live in a time of Biblical illiteracy, why not shutoff the TV and listen to the Bible, or read it to the kids.
God wants no one to perish! In recent years the stress of living has been very high. People living under the same roof, or working in the same office, often have not known one another very well. Kids don't know their own parents and vice versa.
Lonely men, women, boys, and girls are everywhere and most are longing to be loved.
The Zombification of the world in recent decades has grieved the God who created us to know Him, and to known one another intimately.
Jesus is about to turn the world upside down, and it would be very sad if you are left out, or left behind.

Music Favorites
Soweto Gospel Choir
Pindar Family 
Lay down my dear brothers, lay down and take your rest
Oh, won't you lay your head upon your savior's breast
I love you, oh but Jesus loves you the best
And we bid you goodnight, goodnight, goodnight
And we bid you goodnight, goodnight, goodnight
And we bid you goodnight, goodnight, goodnight
Lay down my dear brothers, lay down and take your rest
Oh, won't you lay your head upon your savior's breast
I love you, oh but Jesus loves you the best
And we bid you goodnight, goodnight, goodnight
And we bid you goodnight, goodnight, goodnight
Walking in Jerusalem, just like John
(Bid you goodnight, goodnight, goodnight)
I remember right well, I remember right well
(Bid you goodnight, goodnight, goodnight)
His rod and his staff shall comfort me
(Bid you goodnight, goodnight, goodnight)
Tell "A" for the ark, that wonderful boat
(Bid you goodnight, goodnight, goodnight)
Tell "B" for the beast at the ending of the wood
(Bid you goodnight, goodnight, goodnight)
You know, it ate all the children that would not be good
(Bid you goodnight, goodnight, goodnight)
Walking in the valley in the shadow of death
(Bid you goodnight, goodnight, goodnight)
Lay down my dear brothers, lay down and take your rest
Oh, won't you lay your head upon your savior's breast
I love you, oh but Jesus loves you the best
And we bid you goodnight, goodnight, goodnight
And we bid you goodnight, goodnight, goodnight
And we bid you goodnight, goodnight, goodnight
Lay down my dear brothers, lay down and take your rest
Oh, won't you lay your head upon your savior's breast
I love you, oh but Jesus loves you the best
And we bid you goodnight, goodnight, goodnight
And we bid you goodnight, goodnight, goodnight
J. S. Bach: Prelude and Fugue in E-flat Major 
Fifty Miles of Elbow Room
Dry Branch Fire Squad
Carter Family

Twelve-hundred miles, it's length and breadth
That four-square city stands
It's gem-set walls of jasper shine
They're not made by human hands One-hundred miles it's gates are wide
Abundant entrance there
With fifty miles of elbow room
On either side to spare When the gates swing wide on the other side
Just beyond the sunset sea
There'll be room to spare as we enter there
There'll be room for you and room for me For the gates are wide on the other side
Where the fairest flowers bloom
On the right hand and on the left hand
Fifty miles of elbow room Sometimes I'm cramped and I'm crowded here
And I long for elbow room
I long to reach for altitude
Where the fairest flowers bloom
It won't be long before I pass into that city fair
With fifty miles of elbow room
On either side to spare Oh, when the gates swing wide on the other side
Just beyond the sunset sea
There'll be room to spare as we enter there
There'll be room for you and room for me Oh, for the gates are wide on the other side
Where the fairest flowers bloom
On the right hand and on the left hand
Fifty miles of elbow room
I'll Fly Away by Ransomed Blue Grass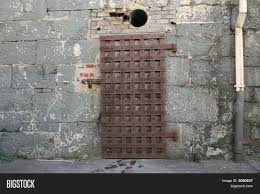 April 12, 2020