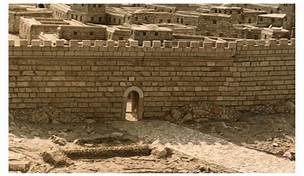 Rapture Shock
The sudden, abrupt removal by Jesus of His church from the world is an event which will happen soon in history. It's in the plan and timing of God. The date of the Rapture is unannounced, but God's people can know the times they live in which signal this event as imminent.
"But concerning the times (chronos) and the seasons (kairos) brethren, you have no need that I should write to you. For you yourselves know perfectly that the day of the Lord so comes as a thief in the night. For when they say, "Peace and safety!" then sudden destruction comes upon them, as labor pains upon a pregnant woman. And they shall not escape. But you, brethren, are not in darkness, so that this Day should overtake you as a thief. You are all sons of light and sons of the day. We are not of the night nor of darkness. Therefore let us not sleep, as others do, but let us watch and be sober. For those who sleep, sleep at night, and those who get drunk are drunk at night. But let us who are of the day be sober, putting on the breastplate of faith and love, and as a helmet the hope of salvation. For God did not appoint us to wrath, but to obtain salvation through our Lord Jesus Christ, who died for us, that whether we wake or sleep, we should live together with Him." (1 Thessalonians 5:1-13)
God in sovereignty does what He pleases, with the Big Picture in view. He also acts with maximum mercy and forbearance. This is balanced greatly because He is the moral governor of the cosmos as well.
Forty days after His resurrection, Jesus announced to His disciples, His family and His friends that He would be leaving them but would sent them power and strength in the Person of God the Holy Spirit. This was to their advantage because He would be available everywhere 24/7 instead of being limited to showing up at individual gatherings of His followers. No one knew at the time that Jesus would be visibly gone for 2000+ years.
"Therefore, when they had come together, they asked Him, saying, "Lord, will You at this time restore the kingdom to Israel?" And He said to them, "It is not for you to know times or seasons which the Father has put in His own authority. But you shall receive power when the Holy Spirit has come upon you; and you shall be witnesses to Me in Jerusalem, and in all Judea and Samaria, and to the end of the earth."

"Now when He had spoken these things, while they watched, Jesus was taken up, and a cloud received Him out of their sight. And while they looked steadfastly toward heaven as He went up, behold, two men stood by them in white apparel, who also said, "Men of Galilee, why do you stand gazing up into heaven? This same Jesus, who was taken up from you into heaven, will so come in like manner as you saw Him go into heaven." (Acts 1:6-11)

When He does return, Jesus will return in military power and might. All the evidence at hand suggests He will be back very soon.

"Now I (John the Apostle) saw heaven opened, and behold, a white horse. And He who sat on him was called Faithful and True, and in righteousness He judges and makes war. His eyes were like a flame of fire, and on His head were many crowns. He had a name written that no one knew except Himself. He was clothed with a robe dipped in blood, and His name is called The Word of God. And the armies in heaven, clothed in fine linen, white and clean, followed Him on white horses. Now out of His mouth goes a sharp sword, that with it He should strike the nations. And He Himself will rule them with a rod of iron. He Himself treads the winepress of the fierceness and wrath of Almighty God. And He has on His robe and on His thigh a name written:

KING OF KINGS AND
LORD OF LORDS." (Revelation 19:11-16)
Meanwhile we can not expect any changes for the better down here! In fact, things will get far worse down here, especially after the Rapture. We are safe only "in Christ." Without God's restraint against evil, life on earth will become way more violent and out of control.
God is not impressed with our religion or even our good behavior. Since Adam and Eve, Jesus has sought to know people intimately and personally. Knowing Jesus is Number One. "How then Shall We Live is Item Two:
Look at what Jesus said. (Luke 12):
"In the meantime, when an innumerable multitude of people had gathered together, so that they trampled one another, He began to say to His disciples first of all, "Beware of the leaven of the Pharisees, which is hypocrisy. For there is nothing covered that will not be revealed, nor hidden that will not be known. Therefore whatever you have spoken in the dark will be heard in the light, and what you have spoken in the ear in inner rooms will be proclaimed on the housetops.

"And I say to you, My friends, do not be afraid of those who kill the body, and after that have no more that they can do. But I will show you whom you should fear: Fear Him who, after He has killed, has power to cast into hell; yes, I say to you, fear Him!

"Are not five sparrows sold for two copper coins? And not one of them is forgotten before God. But the very hairs of your head are all numbered. Do not fear therefore; you are of more value than many sparrows.

"Also I say to you, whoever confesses Me before men, him the Son of Man also will confess before the angels of God. But he who denies Me before men will be denied before the angels of God.

"And anyone who speaks a word against the Son of Man, it will be forgiven him; but to him who blasphemes against the Holy Spirit, it will not be forgiven.

"Now when they bring you to the synagogues and magistrates and authorities, do not worry about how or what you should answer, or what you should say. For the Holy Spirit will teach you in that very hour what you ought to say."

Then one from the crowd said to Him, "Teacher, tell my brother to divide the inheritance with me."

But He said to him, "Man, who made Me a judge or an arbitrator over you?" And He said to them, "Take heed and beware of covetousness, for one's life does not consist in the abundance of the things he possesses."

Then He spoke a parable to them, saying: "The ground of a certain rich man yielded plentifully. And he thought within himself, saying, 'What shall I do, since I have no room to store my crops?' So he said, 'I will do this: I will pull down my barns and build greater, and there I will store all my crops and my goods. And I will say to my soul, "Soul, you have many goods laid up for many years; take your ease; eat, drink, and be merry." ' But God said to him, 'Fool! This night your soul will be required of you; then whose will those things be which you have provided?'
"So is he who lays up treasure for himself, and is not rich toward God."

Then He said to His disciples, "Therefore I say to you, do not worry about your life, what you will eat; nor about the body, what you will put on. Life is more than food, and the body is more than clothing. Consider the ravens, for they neither sow nor reap, which have neither storehouse nor barn; and God feeds them. Of how much more value are you than the birds? And which of you by worrying can add one cubit to his stature? If you then are not able to do the least, why are you anxious for the rest? Consider the lilies, how they grow: they neither toil nor spin; and yet I say to you, even Solomon in all his glory was not arrayed like one of these. If then God so clothes the grass, which today is in the field and tomorrow is thrown into the oven, how much more will He clothe you, O you of little faith?

"And do not seek what you should eat or what you should drink, nor have an anxious mind. For all these things the nations of the world seek after, and your Father knows that you need these things. But seek the kingdom of God, and all these things shall be added to you.

"Do not fear, little flock, for it is your Father's good pleasure to give you the kingdom. Sell what you have and give alms; provide yourselves money bags which do not grow old, a treasure in the heavens that does not fail, where no thief approaches nor moth destroys. For where your treasure is, there your heart will be also.

"Let your waist be girded and your lamps burning; and you yourselves be like men who wait for their master, when he will return from the wedding, that when he comes and knocks they may open to him immediately. Blessed are those servants whom the master, when he comes, will find watching. Assuredly, I say to you that he will gird himself and have them sit down to eat, and will come and serve them. And if he should come in the second watch, or come in the third watch, and find them so, blessed are those servants. But know this, that if the master of the house had known what hour the thief would come, he would have watched and not allowed his house to be broken into. Therefore you also be ready, for the Son of Man is coming at an hour you do not expect."

Then Peter said to Him, "Lord, do You speak this parable only to us, or to all people?"

And the Lord said, "Who then is that faithful and wise steward, whom his master will make ruler over his household, to give them their portion of food in due season? Blessed is that servant whom his master will find so doing when he comes. Truly, I say to you that he will make him ruler over all that he has. But if that servant says in his heart, 'My master is delaying his coming,' and begins to beat the male and female servants, and to eat and drink and be drunk, the master of that servant will come on a day when he is not looking for him, and at an hour when he is not aware, and will cut him in two and appoint him his portion with the unbelievers. And that servant who knew his master's will, and did not prepare himself or do according to his will, shall be beaten with many stripes. But he who did not know, yet committed things deserving of stripes, shall be beaten with few. For everyone to whom much is given, from him much will be required; and to whom much has been committed, of him they will ask the more.

"I came to send fire on the earth, and how I wish it were already kindled! But I have a baptism to be baptized with, and how distressed I am till it is accomplished! Do you suppose that I came to give peace on earth? I tell you, not at all, but rather division. For from now on five in one house will be divided: three against two, and two against three. Father will be divided against son and son against father, mother against daughter and daughter against mother, mother-in-law against her daughter-in-law and daughter-in-law against her mother-in-law."

Then He also said to the multitudes, "Whenever you see a cloud rising out of the west, immediately you say, 'A shower is coming'; and so it is. And when you see the south wind blow, you say, 'There will be hot weather'; and there is. Hypocrites! You can discern the face of the sky and of the earth, but how is it you do not discern this time?

"Yes, and why, even of yourselves, do you not judge what is right? When you go with your adversary to the magistrate, make every effort along the way to settle with him, lest he drag you to the judge, the judge deliver you to the officer, and the officer throw you into prison. I tell you, you shall not depart from there till you have paid the very last mite."
Many preachers, reporters, concerned citizens and members of the general public are shocked these days by the morning news. Fear and apprehension are poured out on us daily from all the media outlets and from most pulpits as well.
But we are actually commanded to focus on the coming cosmic invasion Jesus is about to bring about. We are to leave the fate of the earth in His hands and obey Him daily. That will allow Jesus to protect His own and get us safely to our destination.
The Greek verbs below are in the imperative.
"If then you were raised with Christ, seek those things which are above, where Christ is, sitting at the right hand of God. Set your mind on things above, not on things on the earth. For you died, and your life is hidden with Christ in God. When Christ who is our life appears, then you also will appear with Him in glory." (Colossians 3:1-4)
During His last momentous week in Jerusalem before His murder Jesus told everyone,
"...as some spoke of the temple, how it was adorned with beautiful stones and donations, Jesus said, "These things which you see—the days will come in which not one stone shall be left upon another that shall not be thrown down."

So they asked Him, saying, "Teacher, but when will these things be? And what sign will there be when these things are about to take place?"
And He said: "Take heed that you not be deceived. For many will come in My name, saying, 'I am He,' and, 'The time has drawn near.'

Therefore do not go after them. But when you hear of wars and commotions, do not be terrified; for these things must come to pass first, but the end will not come immediately."

Then He said to them, "Nation will rise against nation, and kingdom against kingdom. And there will be great earthquakes in various places, and famines and pestilences; and there will be fearful sights and great signs from heaven. But before all these things, they will lay their hands on you and persecute you, delivering you up to the synagogues and prisons. You will be brought before kings and rulers for My name's sake. But it will turn out for you as an occasion for testimony. Therefore settle it in your hearts not to meditate beforehand on what you will answer; for I will give you a mouth and wisdom which all your adversaries will not be able to contradict or resist. You will be betrayed even by parents and brothers, relatives and friends; and they will put some of you to death. And you will be hated by all for My name's sake. But not a hair of your head shall be lost. By your patience possess your souls." (Luke 21:5-19)
Preaching gloom and doom is not what Jesus asks us to be occupied with in the interim. In fact we have been told to focus on other subjects entirely!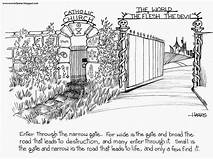 A Huge Transition Lies Ahead
C.S. Lewis said,
"God is going to invade this earth in force. But what's the good of saying you're on his side then, when you see the whole natural universe melting away like a dream and something else, something it never entered your head to conceive comes crashing in. Something so beautiful to us and so terrible to others that none of us will have any choice left. This time it will be God without disguise; something so overwhelming that it will strike either irresistible love, or irresistible horror into every creature. It will be too late then to choose your side. There is no use saying you choose to lie down, when it's become impossible to stand up. That will not be the time for choosing; it will be the time when we discover which side we really have chosen, whether we realize it or not. Now, today, in this moment, is our chance to choose the right side. God is holding back to give us that chance. It will not last forever; we must take it or leave it."
Life after the Rapture will be intense. This event will not be merely about dying, going to heaven, and receiving merit badges from Jesus. The gate into heaven which will open when Jesus returns for His own is a narrow gate as Jesus warned,
"Enter by the narrow gate; for wide is the gate and broad is the way that leads to destruction, and there are many who go in by it. Because narrow is the gate and difficult is the way which leads to life, and there are few who find it." (Matthew 7:13-15)
When the Rapture happens at a date on the calendar, Jesus will first raise from the dead all who have known Him since Pentecost. He will then pick up those of us who are alive on the planet on the day. The total number will be several billion men, women, boys and girls. Those who died previously left time and entered eternity when they died. Each time travels to the Rapture event. Jesus Himself will meet the whole ensemble. Each passes through the Judgment Seat of Christ on the way in the door. For some followers of Jesus the transition will be easy, for others quite radical. See:
The Flesh, the World and the Devil

It is possible that a third of Earth's current 7.7 billion residents know Jesus now. They are already citizens of the heavenly city of New Jerusalem. It is this group who will be caught up in the Cloud at the Rapture when Jesus reenters. This group is called the "Bride of Christ." They are scheduled for an incredible role alongside Jesus in the ages to come.
"Blessed and holy is he who has part in the first resurrection. Over such the second death has no power, but they shall be priests of God and of Christ, and shall reign with Him a thousand years." (Revelation 20:6)

---
Not Prepared for City Living?
The major point in this long convoluted discussion is that compromised followers of Jesus--most of us who are alive today--face a huge transition in life style at the Rapture. City Life living together with Jesus in community will be glorious but will stretch each of us to the max at every level of our being. Ray Stedman anticipated this in a message half a century ago:

"In this present series in Genesis we are like explorers who have traced a mighty river to its sources and who are now beginning to grasp the character of the land in which they live. We have already traced in this chapter the causes of war, crime, and prejudice to their roots in the hearts of men who refuse to be honest before God. In this story of Cain and Abel we have a kind of human cameo of history, a microscopic picture of the entire scope of human history. That, of course, is why the Bible is always so contemporary; it deals with elements of human life that never change.

Today we will take a closer look at what is called culture or civilization, and especially the part that city life plays in the shaping of human society. This is introduced for us in Verse 17 of Chapter 4:
Cain knew his wife, and she conceived and bore Enoch; and he built a city, and called the name of the city after the name of his son, Enoch. (Genesis 4:17 RSV)
In an earlier series we indicated that we have archaeological proof of this as an actual occurrence, for archaeologists have found that the word enoch is the earliest word for city in any human language. In the ancient area of the Tigris and Euphrates Rivers, the oldest inhabited cities known to man were called enoch. This was much as we refer to San Francisco as "the city," so they called this first town, "the city, "enoch.
It is interesting that it was Cain who built the first city and generally turned the family into the state. He thus introduced the social and political problems that in this 20th century are screaming at us for solution. It is very suggestive that the first city was built by a condemned murderer.
Now, it is clear from the 21st chapter of Revelation that it was ultimately God's intention for men to live in a city. The dream of the city which God intended for man runs throughout the whole of Scripture. Remember, we are told in the book of Hebrews that Abraham "looked forward to the city which has foundations, whose builder and maker is God," (Hebrews 11:10). So, from the earliest dawn of history, men were looking forward to the coming of a city. You will find references to it in the Psalms and other places. But everywhere in Scripture there is a contrast drawn between the city of God and the cities of men.
God withholds his city and it has not come even yet. He withholds it for a very good reason: He is waiting until men are ready to live in a city. God first goes about solving the fundamental problem of humanity -- its self-will and defiance of authority -- and then he puts men together in the close life of a city. But we have reversed that. Man, in his arrogant pride, has assumed that he is quite able to live in close relationship with his fellow man and has clustered together in cities throughout history. The result has been all the violence, intrigue, social injustice, and long unending record of bloodshed which history records.
Here is the supreme mark of the fallen man, clearly evident in this passage: He wants everything now! That is the trouble with man as he is today; he wants everything, right now: Instant luxury, instant comfort, instant relief, everything, now! To accomplish that, man ignores the problem of evil. He treats it as though it were nonexistent, dismisses it with a wave of his hand, regards it as merely trivia -- and goes ahead to build his city on the ground that is already red with the blood of his brother. That is the story of history.
Now, it is a most imposing city he builds. The technical brilliance of man is evident even this early in the history of our race:
To Enoch was born Irad; and Irad was the father of Mehujael, and Mehujael the father of Methushael, and Methushael the father of Lamech. And Lamech took two wives; the name of the one was Adah, and the name of the other Zillah. Adah bore Jabal; he was the father of those who dwell in tents and have cattle. His brother's name was Jubal; he was the father of all those who play the lyre and pipe[It is from this we get our word, jubilee.]. Zillah bore Tubalcain; he was the forger of all instruments of bronze and iron. The sister of Tubalcain was Naamah. (Genesis 4:18-22)
Even the names here are highly suggestive. As you study your Bible, learn to look up the meaning of Bible names. Sometimes there are differences of opinion as to what they mean, depending upon the root from which the name was taken, but these names are very significant:
Irad, for instance, means "the city of witness," i.e., in this context, "witness to the glory of man." Already the idea of the exaltation of man is coming in and it will culminate soon in the tower of Babel, erected to the glory of man. Mehujael means "smitten of God," which is suggestive, perhaps, of a rather defiant attitude: "God has smitten, yes, but we're going to make a success of this anyway," is man's attitude. Methushael is most contemporary; it means "the death of God." You can see how far back in history that idea goes! Lamech means "strong" or "powerful," and again reflects clearly the boasting of man in his fallen state. Jabal means "traveler;" Jubal, "trumpeter;" and Tubalcain, "metalworker" -- especially with regard to jewelry and ornamentation.
Now that is most remarkable. We have here all the ingredients of modern life -- travel, music and the arts, the use of metals, the organized political life, and the domestication of animals. All of this is admirable and progressive, and, as we have indicated, ultimately intended for man. Nothing that fallen man longs after was to be denied him, as far as God was concerned, but it was to be when man was ready for it. The whole tragic story of civilization is that man insists on it anyway, before he is ready for it. You know how often in history we have said that the story of some human event was "too little, too late," but here it is obviously "too much, too soon."
These things look impressive, and it is desirable to have these comforts, luxuries, and advances, but what this passage so clearly brings before us is that it is all built on shaky ground. I do not think I could put that any better than to quote the words of Helmut Thielicke. In a study on this very passage, he says:
The strange thing is that the closer we come the more clearly we see the red thread that runs like a pulsing, bloody artery through the myriad figures of the world. This motherly earth, on which even the greatest of men walked, on which they erected cities and cathedrals and monuments, has drunk the blood of Abel. And this blood of the murdered and abused appears in stains and rivulets everywhere, including the greatest figures. Cain, the "great brother" and progenitor of mankind, betrays his mysterious presence.
Somewhere in every symphony the tone-figure of death is traceable. Somewhere on every Doric column this mark is to be found. And in every tragedy the lament over injustice and violence rings out.
That is what we are trying to forget. We point boastfully at our great skyscrapers, our manicured gardens, our beautifully public avenues and parks and say all this is the mark of human ingenuity, human ability. But we cover up and try to ignore the tragic areas of abuse and privation, of darkness and injustice, of violence and intrigue that go along with man's accomplishments. But see how honest, upright and frank the Scriptures are. They make us face right up to this. The account goes right on to interject two more elements that must be included in an evaluation of human culture.
Lamech said to his wives:
"Adah and Zillah, hear my voice;
you wives of Lamech, hearken to what I say:
I have slain a man for wounding me,
a young man for striking me.
If Cain is avenged sevenfold,
truly Lamech seventy-seven fold." (Genesis 4:23-24 RSV)
In this passage you have the first mention of polygamy in the Bible. Someone has said that polygamy has its own punishment -- it means more than one mother-in-law! But perhaps there is not even that here, for we know from the story of Cain that Lamech may have actually married sisters who had the same mother. Whatever the case was, at least here is the beginning of polygamy.
It occurred to me that perhaps he was simply trying to do research into the nature and character of womanhood, studying it from A to Z, from Adah to Zillah!
If you will forgive me that, we'll come back to the text and note that, whatever this is, it marks the unfailing accompaniment of civilization -- a sexual excess coming in which is openly tolerated. It traces back to this early Cainite civilization.
The second element that is always present and necessary to properly evaluate culture is reflected in this oldest song in the world. Notice that these verses about Lamech are put into poetic form. They represent an early song, a kind of taunt on Lamech's part, in which he is justifying his violence. He boasts to his wives, "Listen to what I have to say: I have slain a man for wounding me." Evidently, a young man had assaulted him and, in self-defense, he says, "I slew him." He boasts of this to his wives and justifies it, saying that if God avenged Cain sevenfold for taking the life of his brother without any justification whatever, then, surely, "I will be avenged seventy-seven fold for having acted in self-defense."
Here we have the first clear instance of a pattern that has repeated itself a thousand times over in human history -- the justifying of violence on the ground of protection of rights. Now there is a picture of civilization:
Technical brilliance, producing comforts and luxuries; The substitution of the state for the family; The trend toward urban over rural life; The increasing toleration of sexual excess; and The passionate vindication of violence on the grounds of the protection of rights. Sound familiar?
Has human nature changed in the thousands of years of history recorded since Cain? Not a bit. Does this sound familiar?
Our youth now loves luxuries. They have bad manners, contempt for authority. They show disrespect for elders and they love to chatter instead of exercise. Children are now tyrants, not the servants, of their households. They no longer rise when elders enter the room. They contradict their parents, chatter before company, gobble up their food, and tyrannize their teachers.
So said Socrates, 425 BC! Well, what is the problem? It reduces to the clamant cry of the human heart for everything, now! Men do not want to get ready for anything. They do not want to face the fact that perhaps they are not ready yet, that they need certain changes in themselves first before they are ready to move into close companionship with one another and live together. It is a refusal to acknowledge the glaring problems of human life.
It is manifest in the superficiality of our lives, the fact that we make trivial things sound like they are horribly important. Have you been listening to the toothpaste ads on the TV recently? If you believed the ads, you would think that a certain brand of toothpaste could change your whole life. Those ads are intended to be taken at least in a quasi-serious way. The things that do change life we treat as mere trivia, only for religious people, those few people who can't keep their minds off the mystical. They are the ones to whom this change of life, this born again experience, makes its appeal.
How clearly the Scripture puts its finger on the problem of human life -- this refusal of human beings to be healed first before they begin to claim the blessings God intends for the race. The cleansing of grace must come first, and then the seeking of God's city. This is why man has never been able to find what he has sought for in city life, because he is forever building his cities upon ground that is red with the blood of his brother.
A father told me recently of the struggles of his son. It was the old, old story of the prodigal son who felt that what his father taught and believed was boring, uninteresting, and useless. Life made its adventurous appeal to him and he succumbed to the lure of new things and exciting adventures and relationships and refused to stay with his family. He got involved with drugs, women, and evil friends, and, finally -- almost wrecked in health and broken in spirit, so tortured and tormented within he was on the verge of suicide -- he realized what was happening to him, and, at the last moment, repented, came back, and found peace of heart and grace in the father's house. The father said to me, "I don't know why it is that he had to learn the hard way." Well, why is it?
It is because men refuse to face the facts about life. For those who refuse to face the facts, there is no other way to learn than by hard experience, the grinding tribulation and tumult of having to live with facts we will not recognize. But it is not necessary. Even this early in the human race it was not necessary.
Notice Verses 25 and 26 here, which close this chapter:
And Adam knew his wife again, and she bore a son and called his name Seth, for she said, "God has appointed for me another child instead of Abel, for Cain slew him." To Seth also a son was born, and he called his name Enosh. At that time men began to call upon the name of the LORD. (Genesis 4:25-26 RSV)
Once again these names are most suggestive: Seth means "appointed." Eve said, "I will call him 'Appointed' because God has appointed another son to take the place of Abel." When the man of faith is taken out of the world, God's work does not end; he raises up another. I have been so impressed by the epitaph on the tomb of John Wesley, in Westminster Abbey in London. I stood before it some years ago, and I have never forgotten it: "God buries His workman, but He carries on His work." And here too the work of God is going forward. He appoints another son, another man. The name of Seth's son was Enosh, which means "mortal."
Here is suggested very clearly the idea that in the midst of this Cainite civilization, with its proud refusal to recognize the canker eating away at the heart of humanity, and its desire to achieve the luxuries and comforts that God designs, but on a false basis, there were yet those who recognized their mortality, and, thus, their dependence upon God.
There were those who took God's appointed way, and, as the account goes on to say, "they began to call upon the name of the LORD." They recognized that God must heal our hearts before we can have all the things that our urges cry out for, that the cancer within us must be dealt with before we can begin to live.
This has been the story of the Scriptures from beginning to end. All the way through, the Scriptures have been at pains to point out to us that there are only two ways to live. Jesus said so. There is the broad way, which many are taking, which looks so logical but which leads to destruction; and there is the narrow way, which begins at the point where an individual stands alone before God and must make a decision, the narrow way that leads unto life, as God intended life to be lived (Matthew 7:13-14). Which way are you taking?
You young people here, you are facing the siren call of the world, with its appeal to luxury, comfort, ease, achievement, and acquisitiveness. It is not that Christians cannot use these things. The Apostle Paul tells us we are to use but not abuse the things of the world (1 Corinthians 9). But throughout the Scriptures we are warned "Love not the things of the world, neither the things that are in the world," (1 John 2:15 KJV). Do not make these the center around which you build your life. If this is all-important to you, you are doomed. You will not find life. Jesus said, if you try to save it on these terms, you will lose it, but if you lose your life for his sake, you will save it, (Matthew 16:24-25, Mark 8:34-45, Luke 9:23-24).
Let God heal the sickness of the human heart with its hunger for self-centeredness, self-exaltation, its desire always to be in the center of attention; let God heal that through the working of the gospel, through the grace of the Lord Jesus Christ, then you can begin to live. It is the way that leads to life -- life as God intended it. It may be that this life will not include in it luxuries and comforts, but they are down the line somewhere. God has these in mind for all his people. All that the heart hungers after will ultimately be supplied in Jesus Christ. This is why the Apostle Paul cries out,
For all things are yours, whether Paul or Apollos or Cephas or the world or life or death or the present or the future, all[things] are yours; and you are Christ's; and Christ is God's, (1 Corinthians 3:21b-23 RSV).
But it is only available to those who begin with the healing of the heart and the cleansing of the life in Jesus Christ.
---
In conclusion, to get the most out of life it is important for each of us, young or old, to give Jesus Christ our full attention. He is running things and we aren't. We are only houseguests in His universe!

A Postscript
"Now when Jesus was asked by the Pharisees when the kingdom of God would come, He answered them and said, "The kingdom of God does not come with observation; nor will they say, 'See here!' or 'See there!' For indeed, the kingdom of God is within you."

Then He said to the disciples, "The days will come when you will desire to see one of the days of the Son of Man, and you will not see it. And they will say to you, 'Look here!' or 'Look there!' Do not go after them or follow them. For as the lightning that flashes out of one part under heaven shines to the other part under heaven, so also the Son of Man will be in His day. But first He must suffer many things and be rejected by this generation. And as it was in the days of Noah, so it will be also in the days of the Son of Man: They ate, they drank, they married wives, they were given in marriage, until the day that Noah entered the ark, and the flood came and destroyed them all. Likewise as it was also in the days of Lot: They ate, they drank, they bought, they sold, they planted, they built; but on the day that Lot went out of Sodom it rained fire and brimstone from heaven and destroyed them all. Even so will it be in the day when the Son of Man is revealed.

"In that day, he who is on the housetop, and his goods are in the house, let him not come down to take them away. And likewise the one who is in the field, let him not turn back. Remember Lot's wife. Whoever seeks to save his life will lose it, and whoever loses his life will preserve it. I tell you, in that night there will be two men in one bed: the one will be taken and the other will be left. Two women will be grinding together: the one will be taken and the other left. Two men will be in the field: the one will be taken and the other left."

And they answered and said to Him, "Where, Lord?"

So He said to them, "Wherever the body is, there the eagles will be gathered together."
(Luke 17:20-37)

More References
Accidents and Disasters: Does God Care?

---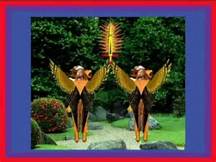 Background: A typical news report today
(Notes from the News in case you are not fully aware: Churches Have Become The #1 Target For Hate Attacks)
The bombings in Sri Lanka have once again put a spotlight on the rising tide of violence against Christians all over the world. According to Open Doors USA, an average of 105 churches and/or Christian buildings are burned or attacked every month.
That is more than three per day, and almost all of those attacks get ignored by the mainstream media in the western world.
In addition, an average of 345 Christians are killed for faith-related reasons every single month.
Of course these numbers will soon be out of date, because violence against Christians continues to escalate all over the globe, and the horrifying attacks that we just witnessed in Sri Lanka are a perfect example. The following comes from CBS News...
A series of eight bombings in Sri Lanka targeting Christian churches and hotels in three cities killed at least 207 people and wounded up to 450 others on Easter Sunday. Defense Minister Ruwan Wijewardene described the coordinated blasts as a terrorist attack by religious extremists.
More specifically, the attackers were Muslim extremists.
Why does the mainstream media have to be so politically-correct all the time?
Of course this comes right on the heels of the fire that almost destroyed the Notre Dame Cathedral. Authorities are still attempting to determine the cause of that fire, but we do know that many other churches have been hit by vandals and arsonists in France since the beginning of February...
Vandals and arsonists have targeted French churches in a wave of attacks that has lasted nearly two months.
More than 10 churches have been hit since the beginning of February, with some set on fire while others were severely desecrated or damaged.
In an apparent attempt to copy what happened at Notre Dame, a deranged philosophy professor was caught bringing gas cans and lighter fluid to St. Patrick's Cathedral in New York...
The man who allegedly brought gas cans and lighter fluid into St. Patrick's Cathedral in New York City has taught philosophy at different colleges in New York and New Jersey, school officials said.
Marc Lamparello, 37, was arrested on Wednesday night and was charged with attempted arson and reckless endangerment. He was taken into custody after a security guard at the cathedral on Fifth Avenue in Manhattan spotted him.
Fortunately a great tragedy was averted in that case, but most churches around the world are very "soft targets" with absolutely no security whatsoever.
And these days, there is literally nowhere that is safe. Attacks on churches are happening literally all over the globe, and sometimes they happen right in the middle of a worship service.
For instance, here is an example from the Philippines that recently made worldwide headlines...
Two suicide attackers detonate two bombs during a Mass in a Roman Catholic cathedral on the largely Muslim island of Jolo in the southern Philippines, killing 23 and wounding about 100 others.
Earlier this year in India, a group of Christians was absolutely horrified when they arrived for worship only to find that their church had burned completely to the ground...
Christians were horrified to see Pentecostal Church in India's Telangana state completely engulfed by black smoke when they arrived for worship. On closer inspection much of the inside of the church, including furniture, the pulpit, the sound system, fans, carpets, and lights, were burned to ashes during the attack on February 2 at about 11am. The devastating attack on the church, home to 200 worshippers, has left Christians from ten villages without a place to worship.
By a very wide margin, churches are the number one target for hate attacks, and it is only going to get worse.
Sadly, churches in the U.S. are increasingly being attacked as well. You may not have heard about it in the news, but three churches in Louisiana were recently destroyed by arson...
Much of Monica Harris's identity is tied to the Greater Union Baptist Church, a 129-year-old sanctuary that has been at the center of her family for generations. As a child, she was dunked into a baptismal basin and then paraded like a princess up the aisle in a white dress and white patent leather shoes. She was married at the church, and she said goodbye to her parents there, too.
And so she felt like a piece of her was missing when she set eyes upon the charred remains of Greater Union, one of three predominantly black churches in St. Landry Parish, La., that law enforcement authorities said were set ablaze and destroyed over the stretch of 10 days.
In previous articles, I have argued that all churches are going to need armed security from this point forward. The world has changed, and we need to change with it.

When I was growing up, I never imagined that someone might come in to my church and start shooting, but over the last several decades we have seen such a scenario play out numerous times. Just check out this list of fatal church shootings that have happened since Columbine...
1999 Wedgewood Baptist Church in Fort Worth, Texas
2001 Greater Oak Missionary Baptist Church in Hopkinsville, Kentucky
2002 Our Lady of Peace Catholic Church in Lynbrook, New York
2003 Turner Monumental AME Church in Kirkwood, Georgia
2005 Living Church of God in Brookfield, Wisconsin
2005 World Changers Church in College Park, Georgia
2006 Zion Hope Missionary Baptist in Detroit, Michigan
2006 Ministry of Jesus Christ Church in Baton Rouge, Louisiana
2007 First Presbyterian Church in Moscow, Idaho
2007 First Congregational Church in Neosho, Missouri
2007 New Life Church in Colorado Springs, Colorado
2008 First Baptist Church in Maryville, Illinois
2009 Reformation Lutheran Church in Wichita, Kansas
2012 World Changers Church in College Park, Georgia
2015 Emanuel AME Church in Charleston, South Carolina
2017 Burnette Chapel Church of Christ in Antioch, Tennessee
2017 First Baptist Church in Sutherland Springs, Texas
2017 St. Alphonsus Church in Fresno, Texas
Christian persecution is on the rise all over the world, and it is likely to intensify greatly in the years ahead.
But of course most of the time the mainstream media attempts to ignore this growing trend as much as possible. When there are spectacular attacks with large numbers of deaths like we just witnessed in Sri Lanka they will cover the story, but other than that they try very hard to avoid any stories that would put Christians in a sympathetic light.
They can try to ignore what is happening all they want, but it doesn't change the fact that hatred for the Christian faith is growing, and what we have been witnessing in recent weeks is just the beginning."
---
April 22, 2018.