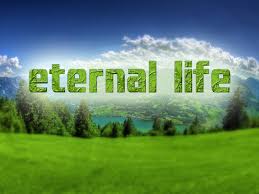 This Was Your Life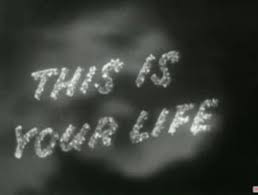 This Is Your Life is an American reality documentary series broadcast on NBC radio from 1948 to 1952, and on NBC television from 1952 to 1961. It was originally hosted by its creator and producer Ralph Edwards. In the program, the host would surprise guests and then take them through a retrospective of their lives in front of an audience, including appearances by colleagues, friends, and family. Edwards revived the show in 1971–1972, and Joseph Campanella hosted a version in 1983. Edwards returned for some specials in the late 1980s, before his death in 2005.

The idea for This Is Your Life arose while Edwards was working on Truth or Consequences. He had been asked by the U.S. Army to "do something" for paraplegic soldiers at Birmingham General Army Hospital, a California Army rehabilitation hospital in Van Nuys, Los Angeles (a site later converted into a high school). Edwards chose a "particularly despondent young soldier and hit on the idea of presenting his life on the air, in order to integrate the wreckage of the present with his happier past and the promise of a hopeful future." Edwards received such positive public feedback from the "capsule narrative" of the soldier he gave on Truth or Consequences that he developed This Is Your Life as a new radio show. In the show, Edwards would surprise each guest by narrating a biography of the subject. The show "alternated in presenting the life stories of entertainment personalities and 'ordinary' people who had contributed in some way to their communities." The host, consulting his "red book", would narrate while presenting the subject with family members, friends, and others who had affected his or her life.
By the 1950s, the show was aired live before a theater audience. The guests were surprised by Ralph Edwards and confronted by the microphone and cameras. Planning for the broadcast meant that some would find out in advance that they would be featured. For example, Eddie Cantor had a heart condition, so the show's producers made sure that he was not surprised...
By October 1960, Time magazine was calling This Is Your Life "the most sickeningly sentimental show on the air"; it cited a May 1960 episode on "Queens housewife and mother" Elizabeth Hahn as evidence that the show had "run through every faded actress still able to cry on cue" and had instead "turned to ordinary people as subjects for its weekly, treacly 'true-to-life' biographies." The episode on Hahn was also cited as an example of the limited research that the show was doing on its guests. The show had presented Hahn as "devoted to her husband and so dedicated to her children that she had worked as a chambermaid, waitress and cook to further their education and keep them off the streets", ignoring details such as that Hahn, on the advice of her rabbi, had brought her daughter into a magistrate's court as a delinquent, and that before the episode was broadcast, Hahn's husband had sued her for divorce. Virginia Graham, in her autobiography, noted that the show had been characterized as a maudlin invasion of privacy. (Wikipedia)
A young Millennial friend of mine commented -- after I told him about this seventy year old entertainment series which was very popular then but old hat now. It was, in my mind, the worst example of 50's television I could think of. Nathan rattled off a long list of popular TV shows and movies since -- all the way to what was current now. He emphasized the increasing delusion and deceptive hooks in most everything consumed today for the masses. No wonder there is no room for God.

The "I am god Problem"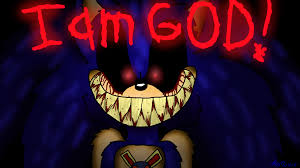 ----------------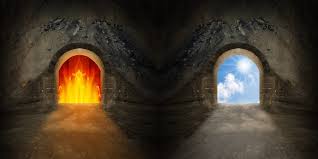 Jesus is the Real God
But even if our gospel is veiled, it is veiled to those who are perishing, whose minds the god of this age has blinded, who do not believe, lest the light of the gospel of the glory of Christ, who is the image of God, should shine on them. For we do not preach ourselves, but Christ Jesus the Lord, and ourselves your bondservants for Jesus' sake. For it is the God who commanded light to shine out of darkness, who has shone in our hearts to give the light of the knowledge of the glory of God in the face of Jesus Christ. But we have this treasure in earthen vessels, that the excellence of the power may be of God and not of us. We are hard-pressed on every side, yet not crushed; we are perplexed, but not in despair;persecuted, but not forsaken; struck down, but not destroyed -- always bearing about in the body the dying of the Lord Jesus, that the life of Jesus also may be manifested in our body. For we who live are always delivered to death for Jesus' sake, that the life of Jesus also may be manifested in our mortal flesh. So then death is working in us, but life in you.

And since we have the same spirit of faith, according to what is written, "I believed and therefore I spoke," we also believe and therefore speak, knowing that He who raised up the Lord Jesus will also raise us up with Jesus, and will present us with you. For all things are for your sakes, that grace, having spread through the many, may cause thanksgiving to abound to the glory of God. Therefore we do not lose heart. Even though our outward man is perishing, yet the inward man is being renewed day by day. For our light affliction, which is but for a moment, is working for us a far more exceeding and eternal weight of glory, while we do not look at the things which are seen, but at the things which are not seen. For the things which are seen are temporary, but the things which are not seen are eternal.

If then you were raised with Christ, seek those things which are above, where Christ is, sitting at the right hand of God. Set your mind on things above, not on things on the earth. For you died, and your life is hidden with Christ in God. When Christ who is our life appears, then you also will appear with Him in glory." (Colossians 3:1-4)

Who is in Charge of your Life?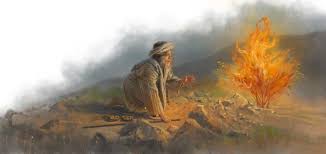 I Am Who I Am
Moses lived 120 years. His life can be divided into three forty year segments. Part one took place in the court of Pharaoh. Part two was his exile in Midian. When he was 80 years old, God called Moses to lead the people of Israel out of Egypt to the promised land. You might say it took eighty years for God to get Moses to where He could use him. Fortunately God gave Moses forty more years after he saw the light at the burning bush.  

While in Midian, Moses came upon a strange burning bush. God spoke to Moses out of that bush, declaring that He had heard the prayers of the children of Israel and it was time for their deliverance from Egypt. Moses was chosen as their leader. When Moses inquired further about God, the voice from the bush replied, I AM WHO I AM. The Hebrew covenant name is usually Yahweh to us, from the Hebrew YHWH, also known as the Tetragrammaton. (Jehovah and "the LORD in English Bibles). God is living and holy and eternal. Our verb "to be" suggests this. (Exodus 3).   

Other common names of God include El, Elohim (plural), Adonai (Lord) and so on. (See "The Names of God," ldolphin.org/names.html).   God is the great "I AM," the Eternal Spirit, and we who were created are "i am" — created spirits.    "God is Spirit and those who worship Him must worship in spirit and in truth." (John 4:24)   Men, women, boys and girls are the ultimate true temple where God has chosen to dwell. When any of us gives God permission, He, the living God moves into the Holy of Holies of our body, into the core of our being—which is the human spirit. First Corinthians 6 says,   "He who is united with the Lord becomes one spirit with Him." (The Christian is to flee from all idolatry which would jeopardize this inner marriage).
Therefore, being always of good courage, and knowing that while we are at home in the body we are absent from the Lord—-for we walk by faith, not by sight—-we are of good courage, I say, and prefer rather to be absent from the body and to be at home with the Lord." (2 Corinthians 5:6-8)
Knowing the Living God Now
Pay addition to the verbs in the Bible, especially in the New Testament. Yes, I know, Greek verbs are notoriously complex. The translators have been careful.   Take for instance the following familiar passage. Notice the verbs that are (in some sense) past tense, not future tense. 


"As for you, you were dead in your transgressions and sins, in which you once lived when you followed the ways of this world and of the ruler of the kingdom of the air, the spirit who is now at work in those who are disobedient. All of us also lived among them at one time, gratifying the cravings of our flesh and following its desires and thoughts. Like the rest, we were by nature deserving of wrath. But because of his great love for us, God, who is rich in mercy, made us alive with Christ even when we were dead in transgressions-—it is by grace you have been saved. And God raised us up with Christ and seated us with him in the heavenly realms in Christ Jesus, in order that in the coming ages he might show the incomparable riches of his grace, expressed in his kindness to us in Christ Jesus. For it is by grace you have been saved, through faith—-and this is not from yourselves, it is the gift of God—-not by works, so that no one can boast. For we are God's handiwork, created in Christ Jesus to do good works, which God prepared in advance for us to do." (Ephesians 2:1-10)
Our present earthly bodies existing in only four dimensions, remain fallen and furthermore, dying. The future resurrection of the dead is a clear tenet of Old and New Testaments. I believe our spirit and soul leave the old Tent at physical death but immediately enter the ten or more dimensions of the heavenly places. There things are not "ghostly" but more solid and more substantial than anything we know down here. (If this is new to you, please read "The Great Divorce" by CS Lewis.)
Taking into account the verbs tenses in the NT, every Christian identity and sense of true "self", should be centered, here and now, "in Christ." We are seated now with Jesus, "in the heavenly places." Some would claim this is positional, not actual. For me, seeing ourselves as God sees us, by faith, makes all the difference in the world, experientially.
However, my first pastor, Ralph Kraft, spoke of those who "were so heavenly minded they were of no earthly good." We all like people who are "down to earth," or "well-grounded." As long as we are dwelling in our present bodies, obviously we must avoid getting "high" on the spirit, like some people we know. To repeat the quote from John 4:24, our worship of the living God must be in spirit and in truth. Jesus is of course the truth. 
"God is Spirit and those who worship Him must worship in spirit and in truth." (John 4:24)
Many professing Christians do not know Jesus at all. Jesus spoke of this awful reality, 
"Not everyone who says to me, 'Lord, Lord,' will enter the kingdom of heaven, but only the one who does the will of my Father who is in heaven. Many will say to me on that day, 'Lord, Lord, did we not prophesy in your name and in your name drive out demons and in your name perform many miracles?' Then I will tell them plainly, 'I never knew you. Away from me, you evildoers!'" (Matthew 7:21-23) 
Those who find themselves in the category of outsiders should stop now and surrender to the rule of Jesus in their lives. He will receive you as you are. 
"Don't forget this fact, dear friends: With the Lord a single day is like a thousand years, and a thousand years are like a single day. The Lord is not slow about his promise, as some people understand slowness, but is being patient with you. He does not want anyone to perish, but wants everyone to repent. But the Day of the Lord will come like a thief. On that day the heavens will disappear with a roaring sound, the elements will be destroyed by fire, and the earth and everything done on it will be exposed."(2 Peter 2:8-10)
The Biblical words for "know" imply deep knowledge. For instance, "Adam knew his wife and she bore a son..."
The majority of professing Christians these days seem to be "soulish" persons whose self-identity is still in the fallen world. This present world, remember, is four dimensional, though immersed, embedded, on all sides, in the invisible world of the "Heavenly Places." The latter realm probably encompasses at least ten dimensions.  "Heaven" is not some ethereal realm far behind the stars. Our present universe is surrounded by the spiritual realm. The unseen impacts us every day, but only by trusting God and the Bible can we access much of this. No wonder our eyes and ears, taste and touch sensors have severe limitations. You might say, our present bodies are obsolete technology. Our brains as well. Brains are physical remember? The mind, our conscience, our intuition, and the like, are greater in scope already compared to our physical bodies delimit. Even science admits that all of us are more than physical, biological creatures, whether we know or not.
"Dead in sin," a Biblical term, does not mean extinct or biologically not breathing, it means not being connected to God who alone has real life. This truth is offensive to our ego. We resist God by marginalizing Him, imagining that we are "self" sufficient, when in fact we are quite helpless. Our resistance to knowing God is related to our pride and our self-righteousness. "Ego", by the way, is Latin and also Greek for the personal pronoun "I". We tend to think of "ego" as referring to the "self." Self-righteous, self-reliant, self-confident, self-sufficient, and so on. 
The Bible anticipates all this. Jesus said:
Then Jesus said to his disciples, "Whoever wants  to be my disciple must deny themselves and take up their cross and follow me. For whoever wants to save their life will lose it, but whoever loses their life for me will find it. What good will it be for someone to gain the whole world, yet forfeit their soul? Or what can anyone give in exchange for their soul? For the Son of Man is going to come in his Father's glory with his angels, and then he will reward each person according to what they have done." (Matthew 16:24-27)

 "Therefore, being always of good courage, and knowing that while we are at home in the body we are absent from the Lord—-for we walk by faith, not by sight--we are of good courage, I say, and prefer rather to be absent from the body and to be at home with the Lord." (2 Corinthians 5:6-8)
Faith is widely misunderstood today. Faith means believing and acting upon what God says is true. God is personal, so above all else, He wants to know each of us person to person. The problem in establishing a one-on-relationship with God is that He is holy (whole) and we are not. This is a hard pill to swallow for many. We like running our own lives and making our own choices—about where we go to college, who we marry, where we live and where we work. If God were a tyrant, our fears might be well-grounded. But God is compassionate and full of mercy. "God is Love," in fact. 
Jesus the unique Son of God—is fully God and fully man. The Trinity is very difficult for us mortals to comprehend. For now, take it from me, God exists eternally as Father, Son, and Holy Spirit. It is the God the Son who became a man, to bridge the chasm between God man, the "Great Gulf Fixed" in Luke 16.   Another impediment to knowing God is that He appears to be a powerful authority figure. He is Omnipotent. But especially, for many of us these days (who perhaps never knew a human dad who was relational), meeting Jesus for the first time is a joyful, blessed experience.    Ray Stedman once said, "There are many paths to the Messiah. There is only one way to get to God, Jesus said so. Just come to Jesus and He will take you rest of the way."   At any rate we are to trust a God who do not see just now. Will he show up when we have humbled ourselves and glimpse the reality that we are all just house guests in His universe?    Indeed He will show up. My main point in all I have written is that Jesus is in fact sovereign ruler over the entire universe, the visible and the invisible. If we are to enjoy a personal relationship with Him, we should first realize that Jesus knows everything there is to know about us, and about everyone else as well.
When He died on the cross ~2000 years ago, the sins of all humans were transferred to Jesus, outside of time and space. He traded places with all of us in order to reconcile us to God, His Father. (See Six Hours of Eternity on the Cross).  

Only Two Choices in Life
A hard lesson we all have to learn in life: We are not self-sufficient as persons. We were made to serve. At the root level, we have only the choice of two possible masters in life. We have been misled and deceived by an evil fallen angel, who is the god of the present world order. The illusion he inculcates in us is that we can run our own lives, plan our futures, make daily choices, and control what we become in the world. The default self-image we grow up with does not serve our best interests at all! That path leads to death. Death is not extinction of our consciousness, but everlasting separation from all that is good, beautiful and true. (If this concept is new to you, please read C.S. Lewis'The Great Divorce.)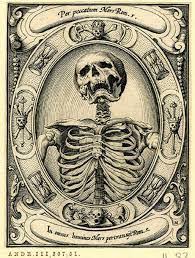 The second choice in life is to chose to surrender to Jesus Christ. This choice does not lead to subjection but to glorious freedom.
So Jesus told those Jews who had believed in him, "If you continue in my word, you are really my disciples. And you will know the truth, and the truth will set you free." They replied to him, "We are Abraham's descendants and have never been slaves to anybody. So how can you say, 'You will be set free'?" Jesus answered them, "Truly, I tell all of you emphatically, that everyone who commits sin is a slave of sin. The slave does not remain in the household forever, but the son does remain forever. So if the Son sets you free, you will be free indeed!" (John 8:31-36)
So also the New Testament says,    "For the wages of sin is death, but the gift of God is eternal life in Christ Jesus our Lord." (Romans 6:23)   As mentioned earlier, it makes all the difference in the world whether or not we submit all areas of our lives to the Lordship of Jesus. Any areas of compromise we make are unacceptable in the long run. Of course it takes a lifetime to see and know ourselves as we really are.
The mighty apostle Paul saw himself as chief among sinners after years of devoted service to Jesus. (1 Timothy 1:15ff)  
When any person has fully surrendered to Jesus as Lord, the reality of Galatians 2:20 should hit home.   "I have been crucified with Christ; and it is no longer I who live, but Christ lives in me; and the life which I now live in the flesh I live by faith in the Son of God, who loved me and gave Himself up for me."   In other words, Jesus in you is, in a sense, the real new you. He is the inner Light shining through the lanterns of our unique human lives. This reality about our new-found union with Christ, must be lived moment by moment, day by day. God has not overwritten our freedom of choice! Before we met Jesus we had no real choices. To be "dead in trespasses and sins" meant our sense of right and wrong was incorrect. We were unresponsive to God and even from our consciences until Jesus set us free.  
"Do not love the world or anything in the world. If anyone loves the world, love for the Father is not in them. For everything in the world—the lust of the flesh, the lust of the eyes, and the pride of life—comes not from the Father but from the world. The world and its desires pass away, but whoever does the will of God lives forever."   (1 John 2:15-17)
All I have been writing is nothing new. It seems to me to be forgotten truth which needs to be rediscovered. While seeking ways to shed light on what I hoped to clarify above, but may have obscured, for more please read Ray Stedman's message "Standing While Running,"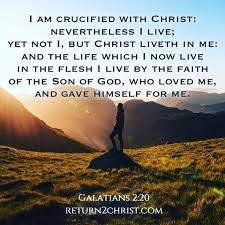 Joshua and the Angel of the Lord at Jericho
Jericho (Hebrew: יְרִיחוֹYeriḥo) is a Palestinian city in the West Bank. It is located in the Jordan Valley, with the Jordan River to the east and Jerusalem to the west. It is the administrative seat of the Jericho Governorate, and is governed by the Palestinian National Authority. In 2007, it had a population of 18,346. The city was annexed and ruled by Jordan from 1949 to 1967, and has been held under Israeli occupation since 1967; administrative control was handed over to the Palestinian Authority in 1994. It is believed to be one of the oldest inhabited cities in the world and the city with the oldest known protective wall in the world. It was thought to have the oldest stone tower in the world as well, but excavations at Tell Qaramel in Syria have discovered stone towers that are even older. Archaeologists have unearthed the remains of more than 20 successive settlements in Jericho, the first of which dates back 11,000 years (9000 BCE), almost to the very beginning of the Holocene epoch of the Earth's history. Copious springs in and around the city have attracted human habitation for thousands of years. Jericho is described in the Hebrew Bible as the "city of palm trees". (Wikipedia)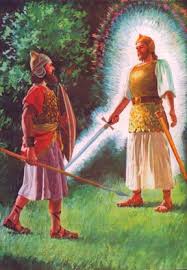 When Joshua was by Jericho he lifted up his eyes and looked 
and behold a man was standing before him with his drawn sword in his hand. 
And Joshua to him and said to him, 
Are you for us or for our adversaries. 
But he said, No but I am the commander of the army of the LORD. Now I have come. 
And Joshua fell on his face to the earth and worshiped and said to him, 
What does my lord say to his servant? 
And the commander of the LORD's army said to Joshua, 
Take off your sandals from your feet for the place where you are standing is holy. 
And Joshua did so. (Joshua 5:13)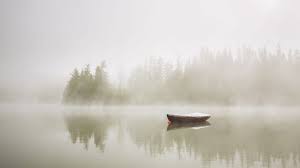 Come now, you who say, "Today or tomorrow we will go to such and such a city, spend a year there, buy and sell, and make a profit";
whereas you do not know what will happen tomorrow.
For what is your life, but a little mist that appears for a little time and then vanishes away. 
Instead you ought to say, "If the Lord wills, we shall live and do this or that."
But now you boast in your arrogance. All such boasting is evil.
Therefore, to him who knows what is right to do and does not do it, to him it is sin. (James 4:13-17)

A Word for Prodigals
All of the above is directed primarily at the vast majority of readers who are outsiders, those who do not yet know Jesus in a personal way. Some remain outsiders because they don't know any credible (or attractive) Christians. Please talk to Jesus personally and take off your inner mask of hypocrisy. You are in for a series of wonderful and ongoing surprises.
If 10% of the people in the world know Jesus personally, that leaves 90% on the outside peering in through the window. But on the fringes are many who believe they have been touched deeply by Jesus, or who once knew Him, but have since "fallen away" and would like to know if there is a way back?
Yes, indeed there is good news for lapsed Cultural Christians, Compromised Christians, Closeted Christians, Carnal Christians, and for the Rebellious Ones.
May I suggest a good place to begin the way back to the real Jesus is to read Ray Stedman's God and the Rebellious. Also see Jesus, Plain and Simple if you have problems cutting through two-thouand years of tradition: Make sure you're in touch with the real Jesus. Made in the Image of God might be helpful if you have gender issues. If you are worried about your Wasted Years, the news is very good indeed for those seeking the intimacy you once had with Jesus, and seem to have lost. I answer all my email personally -- you are welcome to write.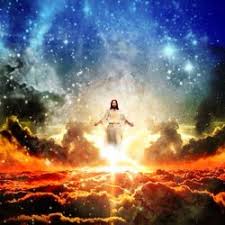 Library Library Annex (since 2018) Email
Lambert Dolphin's Place
Recent and Recovered Articles
Newsletters Old and New

July 27, 2020.