Family Trees

Genealogies
Perhaps you have dared to attempt to read through the entire Old Testament? What stopped you may have the details about the Law of Moses in Leviticus?
More likely you hit a genealogy? What in the world are they there for? If you have never had a head-on collision with a Bible genealogy try First Chronicles 1-9. (Unpack)
The first genuine chronology is in Genesis 5. It's actually loaded with helpful knowledge. Other worthwhile studies related to these old genealogies are: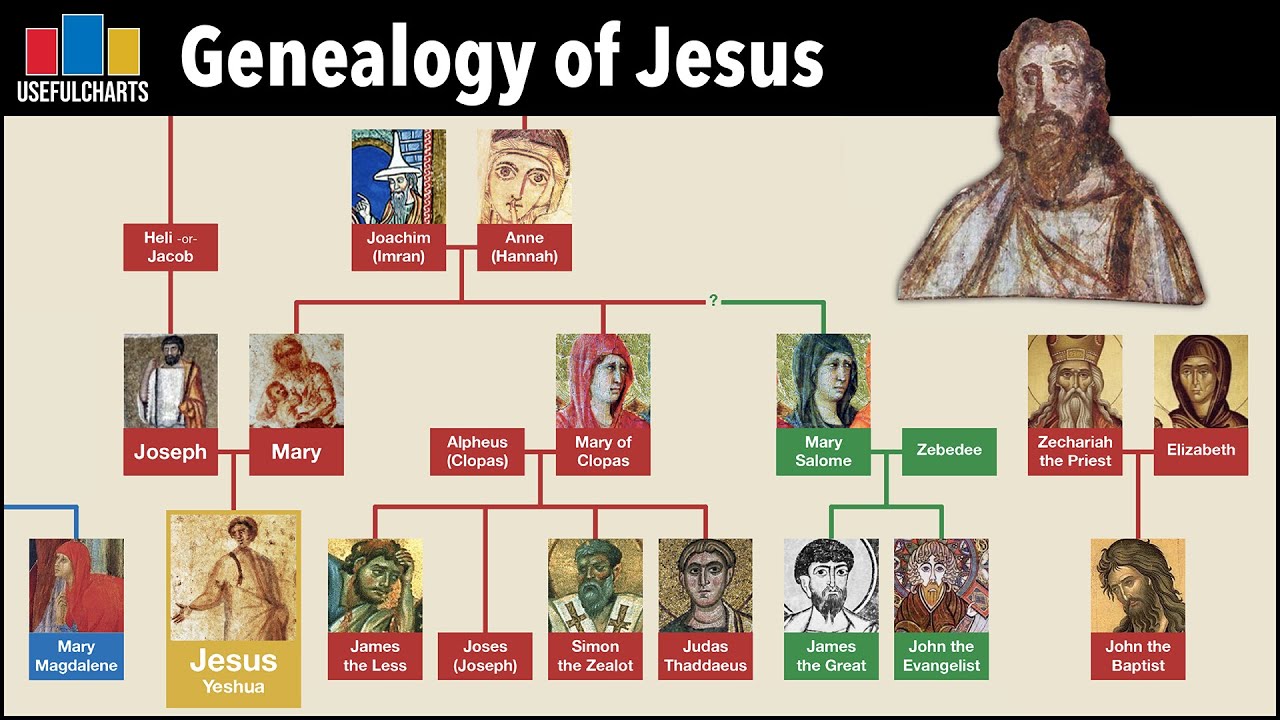 Families are a big deal with God. Never mind that the names of wives aren't included in many Old Testament narratives. They are the "other half" of the story of our race, to be told a later on! 

What is obvious in the Old Testament is that God created us to live in families.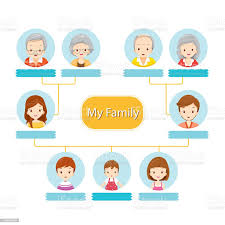 When I was s boy, families were well defined: mom, dad and the kids. We had brothers, sisters, grandparents, aunts, uncles, cousins. In Laws and Out-Laws. Divorce was a big no-no, adultery was scandalous, premarital fooling around was to be avoided like the plague.
Marriage ("holy matrimony") was sacred. Dysfunctional or abusive marriages were to be endured. Divorce was a big taboo. We had lots of continuity with previous generations back then. We felt we were connected with history and could learn from the mistakes of previous generations. Illusions of progress, human advancement, and the evolution of man prevailed. Tradition was very powerful--even when the interior life of man was being neglected. Many professions of faith in Jesus Christ back then were bogus back then as now.
Sex before marriage was a no-no -- especially for the girls. The culture then tolerated the supposedly uncontrollable male libido."Boys will be boys," "sowing wild oats" and such.
For this reason masturbation was tolerated and eventually endorsed by "leading authorities." It was "normal and natural. "Heavy petting" was excusable. Fast forward: For many young men today, masturbation and pornography are serious addictions. PMO and No Fap groups are common these days. Quite a few married couples today share knowledge of the dark side of life they can't tell anyone about, even God. Kids usually pick up hypocrisy in their parents even when they are unaware of their own naiveté.
Have you noticed how amorphous society is now? We are disconnected from history, illiterate concerning the Bible oblivious to God! The Hippies tried to "get us all together again" in the 60's. Some spoke of "God's Forever Family." Some of us old guys remember Utopia. (Greek: outopia, meaning "nowhere"). The Wizard of Oz reviewed our hopes of a "Brave New World." Recently Mark Zuckerberg announced a name chance of his brain childhood Facebook to "Metaverse!" (See Avatars).
When I was a boy (or so it seems to me) most everyone "belonged" to any number of groups, clubs, and interest groups. There were sports teams, hobby clubs, scouting groups, and sowing circles. Connections within the family were important, extending even to distant cousins. Kiwanis, Rotary, Lions Club, were viable places for social "fellowship." Thanksgiving and Christmas were fun family reunions not the ordeals they often are now.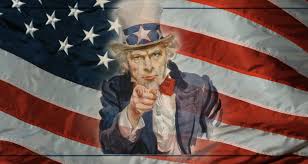 Patriotism soared during World War Two (1941-1946) when the world was fully polarized between the Axis and the Allies--it was Good against Evil! Church membership once served to add weight to a person's social standing in the community, whether or not the individual had a relationship with God or not. (That of course was hypocrisy). Loyalty to our nation was a given during World war II when the issues of good and evil in the world were much more clearly evident to all of us.
I remember my Junior High Days (1945-1949) when the school day started with the Pledge to the Flag (all standing, hands on the heart). Then the teacher would lead us in the Lord's Prayer and perhaps even read something from the Bible.
I am not claiming that I grew up in the "good old days," and that everything is now all bad. But apart from God's intervention, I am convinced the course of civilization has always been downhill. God sustains nature and people and He periodically pours new life into decadent societies granting them reprieve. Because God is long-suffering love, He seeks to bless. God can and does judge evil, but since His justice is often delayed, He seems (to many) to not be involved in our affairs. "The wheels of God's justice grind exceeding slow, but they grind exceeding fine." (Michel de Montaigne)
Back in the Olden Day when I was a kid, "Old Family Bibles" were highly prized! They were ordinarily handed down from father to oldest son. Some were very, very old and revealed because of the notes in the front, hand written, dating back to the date that Bible was purchased. Today most people I know don't own a Bible. They access it (if needed) from a cell phone app. Ignorance of the Bible is everywhere now.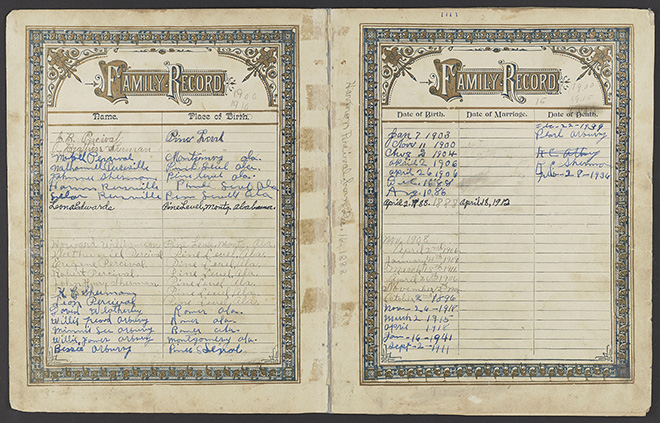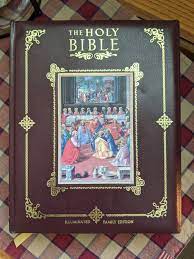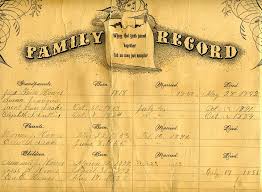 The entire human race stands guilty before God for ignoring clear evidence about Him in nature! Human beings have amazing coping mechanisms, but often these are really forms of denial. These days many kids grow up, adapt, adjust, overcome in spite of dysfunctional parents. (Knowing Jesus Christ personally from an early age can make a big difference obviously). Gens x, y, z were profoundly affected by the sexual revolutions of the 60's and 70's. These happenings were not evolutionary "progress" but disasters, judgments from God. The sexual revolutions were apparently demonic or invasions from the dark side!
The Fall of man back in the Garden was all the way down! Turning back the clock, if we could, to the "golden days of yesterday" would soon show that human beings are usually "acting out" in different ways, to the man's universal depravity, Original Sin.
I meet a lot of people today who are very isolated and lonely in the midst of a crowd of "friends." More and more disconnected people email me or want to spend time with me one-on-one. It seems rare for me to meet a young person these days who comes from an intact family, or who has close ties to even one parent. The severe family breakdown problem where I live bothers me a lot.
What is the Human Condition?

The Fiftieth Generation

Wholeness of Person
It has been often noted by social scientists that while some animals release their offspring into the wild soon after birth, human children have been designed to be raised (for nearly two decades) receiving love, nurturing, and care from their parents. God's norm for mankind has never changed. It's still one dad, one mom, a good marriage and modeled family relationships of masculinity and femininity which reflect to us the image of God in our race. When families become widely disconnected an entire society collapses. It is as simple as that. We all need to belong. We were designed to live in community, in several different social settings.
I believe our nation's social fabric is almost gone right now--I don't hold out much hope for America right now. Some people are waking up to the current collapse of "civilization."
Under the New Covenant put into effect by Jesus at the Last Supper, biologically determined family boundaries no longer define the way things really are!
"No one, when he has lit a lamp, covers it with a vessel or puts it under a bed, but sets it on a lampstand, that those who enter may see the light. For nothing is secret that will not be revealed, nor anything hidden that will not be known and come to light. Therefore take heed how you hear. For whoever has, to him more will be given; and whoever does not have, even what he seems to have will be taken from him." (Luke 8:16-18)
Examples of All sorts of Relationships
Hermits and their Man Caves, God and each Man, Man and his Ego, Man and his Unconscious, The Lush man (Lawless profligate living), There are Three Families of Man (Shem, Ham, Japheth). There are the Seducers and the Seduced (Sadducees), Consider two wrestlers, Roommates in college, Athletic Games and Tournaments, Children playing, Wars and Military Protocols, Soldiers in fox holes, Music and Dance, The Arts  such as the Opera, the Symphony, Mother and child in her womb, Brother and sister, Mother - son, Mother - daughter, Father - son, Father - daughter, Grandfather - Grandmother, Mother in Law- Father in Law, Master - Slave,  Mentor - Mentee,  Teacher and Pupil,  Lawyer and Client, Judge and Plaintiff, Doctor and Patient, Warden and Prisoners,  A King and his Subjects, A Queen and her Subjects, Priest and Supplicant, The Hypostatic Union, The Procession of the Godhead, God and the Angels (the Divine Council), God and His Creation. 
Topics for Discussion
Ideally Speaking: It Takes Three to Tango, Marriage is a Covenant with God, Requires A License from the State, Two Families must concur, The couple take solemn vows, A Pastor certifies the Union, Male Female: Both are led by God: falling in love is misleading, Gender Confusion eliminated, Mixed Marriages often work well, Arranged Marriages can work if the parents are godly, Extended Families can have a lot to offer.

But I have a baptism to be baptized with, and how distressed I am till it is accomplished! Do you suppose that I came to give peace on earth? I tell you, not at all, but rather division. For from now on five in one house will be divided: three against two, and two against three. Father will be divided against son and son against father, mother against daughter and daughter against mother, mother-in-law against her daughter-in-law and daughter-in-law against her mother-in-law." (Luke 12:49-53)
If Creation is broken we humans are way more broken though we deny this most of the time and therefore ignore the great fix God has already set before us, take it or leave it.

"To wit, that God was in Christ reconciling the world to Himself, not imputing their trespasses to them, and has committed to us the word of reconciliation. Now then, we are ambassadors for Christ, as though God were pleading through us: we implore you on Christ's behalf, be reconciled to God. For He made Him who knew no sin to be sin for us, that we might become the righteousness of God in Him." (2 Corinthians 5:19-21)
So much for then. What about now when the Management of the Universe is being restored by the rightful owner. Dominion is Being Restored!
The Parable of the Wicked Tenants
'Listen to another parable. There was a landowner who planted a vineyard, put a fence around it, dug a wine press in it, and built a watch-tower. Then he leased it to tenants and went to another country. When the harvest time had come, he sent his slaves to the tenants to collect his produce. But the tenants seized his slaves and beat one, killed another, and stoned another. Again he sent other slaves, more than the first; and they treated them in the same way. Finally he sent his son to them, saying, "They will respect my son." But when the tenants saw the son, they said to themselves, "This is the heir; come, let us kill him and get his inheritance." So they seized him, threw him out of the vineyard, and killed him. Now when the owner of the vineyard comes, what will he do to those tenants?' They said to him, 'He will put those wretches to a miserable death, and lease the vineyard to other tenants who will give him the produce at the harvest time.'
Jesus said to them, 'Have you never read in the scriptures:

"The stone that the builders rejected
   has become the cornerstone;
this was the Lord's doing,
   and it is amazing in our eyes"? 

Therefore I tell you, the kingdom of God will be taken away from you and given to a people that produces the fruits of the kingdom. The one who falls on this stone will be broken to pieces; and it will crush anyone on whom it falls.'
(Matthew 21:33-43)


The New Family of Christ
Jesus completely redefined the meaning of family!

While Jesus was still talking to the multitudes, behold, His mother and brothers stood outside, seeking to speak with Him. Then one said to Him, "Look, Your mother and Your brothers are standing outside, seeking to speak with You." But He answered and said to the one who told Him, "Who is My mother and who are My brothers?" And He stretched out His hand toward His disciples and said, "Here are My mother and My brothers! For whoever does the will of My Father in heaven is My brother and sister and mother." (Matthew 12:46-50)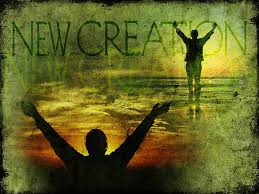 Two thousand years ago Jesus Christ began to be his glorious church outside of our present space-time domain. That grand "building" composed of living stones.
The two-thousand year history of the church is about to change radically. The calling out of a Bride for the Lord Jesus Christ having been completed the remaining Christians on earth now will be caught out at an event called the Rapture of the church. At the same event, Christians who have died since the Day of Pentecost will be raised from the dead.
The completed church will be assembled in the orbiting city of New Jerusalem. The total number of persons could be at least 3000 million persons. Every resident will have a new body, the city will be crime free and any defilements will have been excluded.
There are at least 5000 languages on earth today! On the Day of Pentecost when the church was born, the Apostles were given the gift of other languages (Tongues) so that the news that Jesus Christ had returned out from among the dead. New Jerusalem may well have one new language.
The following articles should be useful.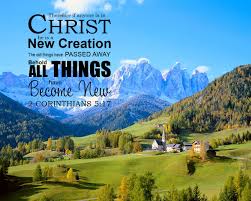 At the present time true followers of Jesus Christ down here on the planet number perhaps 10% of the population, perhaps 800 million persons. There are several figures of speech the New Testament used to describe Christ's church:
1. Jesus is the Great Shepherd and we Christians are the sheep. 
"Most assuredly, I say to you, he who does not enter the sheepfold by the door, but climbs up some other way, the same is a thief and a robber. But he who enters by the door is the shepherd of the sheep. To him the doorkeeper opens, and the sheep hear his voice; and he calls his own sheep by name and leads them out. And when he brings out his own sheep, he goes before them; and the sheep follow him, for they know his voice. Yet they will by no means follow a stranger, but will flee from him, for they do not know the voice of strangers." Jesus used this illustration, but they did not understand the things which He spoke to them. (John 10:1-18)
2. Jesus is the Good Shepherd
Then Jesus said to them again, "Most assuredly, I say to you, I am the door of the sheep. All who ever came before Me are thieves and robbers, but the sheep did not hear them. I am the door. If anyone enters by Me, he will be saved, and will go in and out and find pasture. The thief does not come except to steal, and to kill, and to destroy. I have come that they may have life, and that they may have it more abundantly.

"I am the good shepherd. The good shepherd gives His life for the sheep. But a hireling, he who is not the shepherd, one who does not own the sheep, sees the wolf coming and leaves the sheep and flees; and the wolf catches the sheep and scatters them. The hireling flees because he is a hireling and does not care about the sheep. I am the good shepherd; and I know My sheep, and am known by My own. As the Father knows Me, even so I know the Father; and I lay down My life for the sheep. And other sheep I have which are not of this fold; them also I must bring, and they will hear My voice; and there will be one flock and one shepherd.

"Therefore My Father loves Me, because I lay down My life that I may take it again. No one takes it from Me, but I lay it down of Myself. I have power to lay it down, and I have power to take it again. This command I have received from My Father."
3. Jesus is the True Vine and we are the branches

"I am the true vine, and My Father is the vinedresser. Every branch in Me that does not bear fruit He takes away; and every branch that bears fruit He prunes, that it may bear more fruit. You are already clean because of the word which I have spoken to you. Abide in Me, and I in you. As the branch cannot bear fruit of itself, unless it abides in the vine, neither can you, unless you abide in Me.

"I am the vine, you are the branches. He who abides in Me, and I in him, bears much fruit; for without Me you can do nothing. If anyone does not abide in Me, he is cast out as a branch and is withered; and they gather them and throw them into the fire, and they are burned. If you abide in Me, and My words abide in you, you will ask what you desire, and it shall be done for you. By this My Father is glorified, that you bear much fruit; so you will be My disciples." (John 15:1-8)
4. We are "living stones" building built into a house which is a habitation for God---Christ Jesus is the cornerstone
"Open to me the gates of righteousness; I will go through them, And I will praise the Lord. This is the gate of the Lord, Through which the righteous shall enter. 'I will praise You, For You have answered me, And have become my salvation.' The stone which the builders rejected Has become the chief cornerstone. This was the Lord's doing; It is marvelous in our eyes. This is the day the Lord has made; We will rejoice and be glad in it. (Psalms 118:19-24


"Therefore thus says the Lord God: 'Behold, I lay in Zion a stone for a foundation, A tried stone, a precious cornerstone, a sure foundation; Whoever believes will not be in haste. Also I will make justice the measuring line, And righteousness the plummet; The hail will sweep away the refuge of lies, And the waters will overflow the hiding place. (Isaiah 28:16-17)


"Come to Him as to a living stone, rejected indeed by men, but chosen by God and precious, you also, as living stones, are being built up a spiritual house, a holy priesthood, to offer up spiritual sacrifices acceptable to God through Jesus Christ. Therefore it is also contained in the Scripture, 'Behold, I lay in Zion A chief cornerstone, elect, precious, And he who believes on Him will by no means be put to shame.' Therefore, to you who believe, He is precious; but to those who are disobedient, 'The stone which the builders rejected Has become the chief cornerstone,' and 'A stone of stumbling And a rock of offense. They stumble, being disobedient to the word, to which they also were appointed. But you are a chosen generation, a royal priesthood, a holy nation, His own special people, that you may proclaim the praises of Him who called you out of darkness into His marvelous light; who once were not a people but are now the people of God, who had not obtained mercy but now have obtained mercy." (1 Peter 2:4-10)
Our Lord Jesus is also described as a merchant who finds and buys a single pearl of great price 
"Again, the kingdom of heaven is like a merchant seeking beautiful pearls, who, when he had found one pearl of great price, went and sold all that he had and bought it." (Matthew 13:45)
5. Jesus is Great High Priest over the household of faith, and we are his servant-priests
"Seeing then that we have a great High Priest who has passed through the heavens, Jesus the Son of God, let us hold fast our confession. For we do not have a High Priest who cannot sympathize with our weaknesses, but was in all points tempted as we are, yet without sin. Let us therefore come boldly to the throne of grace, that we may obtain mercy and find grace to help in time of need." (Hebrews 4:14-16)
6. The church is the Body of Christ, every one a member of every other, and all under the direction of Christ the Head of the Body 
"Therefore remember that you, once Gentiles in the flesh—who are called Uncircumcision by what is called the Circumcision made in the flesh by hands— that at that time you were without Christ, being aliens from the commonwealth of Israel and strangers from the covenants of promise, having no hope and without God in the world. But now in Christ Jesus you who once were far off have been brought near by the blood of Christ. 

For He Himself is our peace, who has made both one, and has broken down the middle wall of separation, having abolished in His flesh the enmity, that is, the law of commandments contained in ordinances, so as to create in Himself one new man from the two, thus making peace, and that He might reconcile them both to God in one body through the cross, thereby putting to death the enmity. And He came and preached peace to you who were afar off and to those who were near. For through Him we both have access by one Spirit to the Father." (1 Corinthians 12:12-18) 

For as the body is one and has many members, but all the members of that one body, being many, are one body, so also is Christ. For by one Spirit we were all baptized into one body—whether Jews or Greeks, whether slaves or free—and have all been made to drink into one Spirit. For in fact the body is not one member but many. If the foot should say, "Because I am not a hand, I am not of the body," is it therefore not of the body? And if the ear should say, "Because I am not an eye, I am not of the body," is it therefore not of the body? If the whole body were an eye, where would be the hearing? If the whole were hearing, where would be the smelling? But now God has set the members, each one of them, in the body just as He pleased." (Ephesians 2:11-18)
7. The church is the Bride of Christ and Jesus the waiting Bridegroom
"...For I have betrothed you to one husband, that I may present you as a chaste virgin to Christ." (2 Corinthians 11:2) 

"Wives, submit to your own husbands, as to the Lord. For the husband is head of the wife, as also Christ is head of the church; and He is the Savior of the body. Therefore, just as the church is subject to Christ, so let the wives be to their own husbands in everything. Husbands, love your wives, just as Christ also loved the church and gave Himself for her, that He might sanctify and cleanse her with the washing of water by the word, that He might present her to Himself a glorious church, not having spot or wrinkle or any such thing, but that she should be holy and without blemish." (Ephesians 5:22-27) 

"Then one of the seven angels who had the seven bowls filled with the seven last plagues came to me and talked with me, saying, "Come, I will show you the bride, the Lamb's wife." And he carried me away in the Spirit to a great and high mountain, and showed me the great city, the holy Jerusalem, descending out of heaven from God, having the glory of God. Her light was like a most precious stone, like a jasper stone, clear as crystal. Also she had a great and high wall with twelve gates, and twelve angels at the gates, and names written on them, which are the names of the twelve tribes of the children of Israel: three gates on the east, three gates on the north, three gates on the south, and three gates on the west..." (Revelation 21:9-13)
The Body of Christ / The Bride of Christ
For purposes of this discussion our focus is on (1) Jesus as the Head of the Body and (2) the Church as the Bride of Christ. In both images it's clear that all of the connections are non-sexual. This is all new compared to the families of the Old Covenant described at the beginning of this article. Rather than "marrying" one Jewish girl his own age, Jesus is taking a largely gentile bride numbering perhaps hundreds of millions of people!

To amplify a bit regarding the true church as the "Bride of Christ" — consider that most single men in Israel married young as soon as they could afford it. It was unusual for a man to be unmarried at age 30. Even the Levitical priests serving in the Temple were married. (Notions of  celibate popes and nuns are pagan in origin and are not supported in the Bible).

Jesus, the Son of God was sent into the world, as a man, as a son of Adam, as the Second (or "Last") Adam to make possible our redemption.
No one has ascended to heaven but He who came down from heaven, that is, the Son of Man who is in heaven.  "that whoever believes in Him should not perish but have eternal life.  "For God so loved the world that He gave His only begotten Son, that whoever believes in Him should not perish but have everlasting life.  "For God did not send His Son into the world to condemn the world, but that the world through Him might be saved.  "He who believes in Him is not condemned; but he who does not believe is condemned already, because he has not believed in the name of the only begotten Son of God.  "And this is the condemnation, that the light has come into the world, and men loved darkness rather than light, because their deeds were evil." (John 3:13-19)

Even so we, when we were children, were in bondage under the elements of the world.  But when the fullness of the time had come, God sent forth His Son, born of a woman, born under the law, to redeem those who were under the law, that we might receive the adoption as sons. And because you are sons, God has sent forth the Spirit of His Son into your hearts, crying out, "Abba, Father!"  Therefore you are no longer a slave but a son, and if a son, then an heir of God through Christ." (Galatians 4:3-7)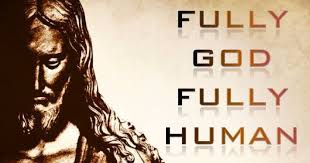 A profound unity does exist with the three Persons of the godhead: God the Father, God the Son, God the Holy Spirit: three Persons yet one God. An added reality is the incarnation: the Second Person—God the Son— being incarnated as fully man. (Philippians 2)
The hypostatic union is the term used to describe how God the Son, Jesus Christ, took on a human nature, yet remained fully God at the same time. Jesus always had been God (John 8:58, 10:30), but at the incarnation Jesus became a human being (John 1:14). The addition of the human nature to the divine nature is Jesus, the God-man. This is the hypostatic union, Jesus Christ, one Person, fully God and fully man.

Jesus' two natures, human and divine, are inseparable. Jesus will forever be the God-man, fully God and fully human, two distinct natures in one Person. Jesus' humanity and divinity are not mixed, but are united without loss of separate identity. Jesus sometimes operated with the limitations of humanity (John 4:6, 19:28) and other times in the power of His deity (John 11:43; Matthew 14:18-21). In both, Jesus' actions were from His one Person. Jesus had two natures, but only one personality.

The doctrine of the hypostatic union is an attempt to explain how Jesus could be both God and man at the same time. It is ultimately, though, a doctrine we are incapable of fully understanding. It is impossible for us to fully understand how God works. We, as human beings with finite minds, should not expect to totally comprehend an infinite God. Jesus is God's Son in that He was conceived by the Holy Spirit (Luke 1:35). But that does not mean Jesus did not exist before He was conceived. Jesus has always existed (John 8:58, 10:30). When Jesus was conceived, He became a human being in addition to being God (John 1:1, 14).

Jesus is both God and man. Jesus has always been God, but He did not become a human being until He was conceived in Mary. Jesus became a human being in order to identify with us in our struggles (Hebrews 2:17) and, more importantly, so that He could die on the cross to pay the penalty for our sins (Philippians 2:5-11). In summary, the hypostatic union teaches that Jesus is both fully human and fully divine, that there is no mixture or dilution of either nature, and that He is one united Person, forever. (From GotQuestions)
Knowing God is about Intimacy with Jesus,
and after that with the members of His forever family.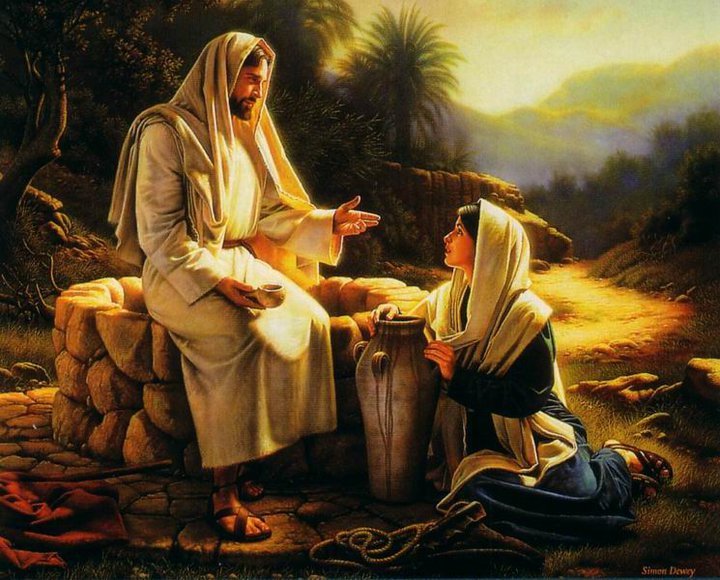 "For our citizenship (politeuma, commonwealth) is in heaven,
from which we also eagerly wait for the Savior, the Lord Jesus Christ,
who will transform our lowly body that it may be conformed to His glorious body,
according to the working by which He is able even to subdue all things to Himself."
(Philippians 3:20-21)


Other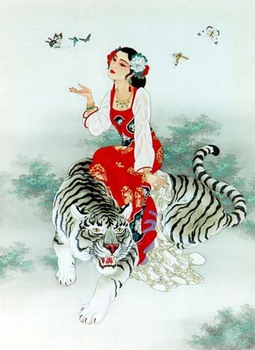 There was a young lady from Niger,
Who smiled as she rode on a tiger.
They came back from the ride
With the lady inside,
And the smile on the face of the tiger.
It takes Three to Tango

Yin, Yang, the Tao and Wholeness

The Image of God in Man

The Ruin of Creation 

Truth as Logos and Sophia 

Parishes in Heaven?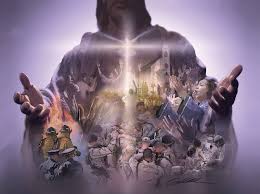 The Connected People
My main concern here is for that special group of people (the ekklesia, A Glorious Church) whom God has called out of this lost world to be a new kind of family, a new community which is all His own:
Coming to Him as to a living stone, rejected indeed by men, but chosen by God and precious, you also, as living stones, are being built up a spiritual house, a holy priesthood, to offer up spiritual sacrifices acceptable to God through Jesus Christ. Therefore it is also contained in the Scripture, "Behold, I lay in Zion A chief cornerstone, elect, precious, And he who believes on Him will by no means be put to shame."

Therefore, to you who believe, He is precious; but to those who are disobedient, "The stone which the builders rejected Has become the chief cornerstone," and "A stone of stumbling And a rock of offense." They stumble, being disobedient to the word, to which they also were appointed. But you are a chosen generation, a royal priesthood, a holy nation, His own special people, that you may proclaim the praises of Him who called you out of darkness into His marvelous light; who once were not a people but are now the people of God, who had not obtained mercy but now have obtained mercy. (1 Peter 2:4-10)
In other words, God is not saving the world and He is not busy fixing society. His main work is focused right now on a special minority--He is nurturing a small group of people on the earth today who are connected way down deep inside--to Jesus Christ the Lord. This group is the family of God--those who have been regenerated by the Spirit of God through their trust in Jesus Christ. These few--a godly remnant--constitute the very temple of God. We ARE a true family!
But, in my experience the majority of Christians I know do not seem to have discovered their oneness in Christ at the level of inner experience. Those who do not know who they are in Christ are missing out big time on what is actually real life.
Our Connectedness
In other words, (a) the body of every Christian and (b) the collective gathering of Christians in community constitute what Scripture calls the house of God. Paul prays for God's people to discover this in his letter to the Ephesians and also in Colossians:
"I bow my knees to the Father of our Lord Jesus Christ, from whom the whole family in heaven and earth is named, that He would grant you, according to the riches of His glory, to be strengthened with might through His Spirit in the inner man, that Christ may dwell in your hearts through faith; that you, being rooted and grounded in love, may be able to comprehend with all the saints what is the width and length and depth and height--to know the love of Christ which passes knowledge; that you may be filled with all the fullness of God. Now to Him who is able to do exceedingly abundantly above all that we ask or think, according to the power that works in us, to Him be glory in the church by Christ Jesus to all generations, forever and ever. Amen." (Ephesians 3:14-21)

"For I want you to know what a great conflict I have for you and those in Laodicea, and for as many as have not seen my face in the flesh, that their hearts may be encouraged, being knit together in love, and attaining to all riches of the full assurance of understanding, to the knowledge of the mystery of God, both of the Father and of Christ, in whom are hidden all the treasures of wisdom and knowledge. Now this I say lest anyone should deceive you with persuasive words. For though I am absent in the flesh, yet I am with you in spirit, rejoicing to see your good order and the steadfastness of your faith in Christ. As you have therefore received Christ Jesus the Lord, so walk in Him, rooted and built up in Him and established in the faith, as you have been taught, abounding in it with thanksgiving. Beware lest anyone cheat you through philosophy and empty deceit, according to the tradition of men, according to the basic principles of the world, and not according to Christ. For in Him dwells all the fullness of the Godhead bodily; and you are complete in Him, who is the head of all principality and power." (Colossians 2:1-10)
The Individual is God's Temple
"Do you not know that you are the temple of God and that the Spirit of God dwells in you? If anyone defiles the temple of God, God will destroy him. For the temple of God is holy, which temple you are. Let no one deceive himself. If anyone among you seems to be wise in this age, let him become a fool that he may become wise. For the wisdom of this world is foolishness with God. For it is written, 'He catches the wise in their own craftiness'; and again, 'The LORD knows the thoughts of the wise, that they are futile.' Therefore let no one boast in men. For all things are yours: whether Paul or Apollos or Cephas, or the world or life or death, or things present or things to come--all are yours. And you are Christ's, and Christ is God's." (1 Corinthians 3:16-23)
The Community of Believers is a Living Temple
"Come to Him as to a living stone, rejected indeed by men, but chosen by God and precious, you also, as living stones, are being built up a spiritual house, a holy priesthood, to offer up spiritual sacrifices acceptable to God through Jesus Christ. Therefore it is also contained in the Scripture, 'Behold, I lay in Zion A chief cornerstone, elect, precious, And he who believes on Him will by no means be put to shame.' Therefore, to you who believe, He is precious; but to those who are disobedient, 'The stone which the builders rejected Has become the chief cornerstone,' and 'A stone of stumbling And a rock of offense.' They stumble, being disobedient to the word, to which they also were appointed. But you are a chosen generation, a royal priesthood, a holy nation, His own special people, that you may proclaim the praises of Him who called you out of darkness into His marvelous light; who once were not a people but are now the people of God, who had not obtained mercy but now have obtained mercy." (1 Peter 2:4-10)

"Now, therefore, you are no longer strangers and foreigners, but fellow citizens with the saints and members of the household of God, having been built on the foundation of the apostles and prophets, Jesus Christ Himself being the chief cornerstone, in whom the whole building, being joined together, grows into a holy temple in the Lord, in whom you also are being built together for a dwelling place of God in the Spirit. (Ephesians 2:19-22)
The Body of Christ is an Organism not an Organization
In the New Testament God's people are also called the "Body of Christ." This no ordinary metaphor: it signifies that Christians have been taken by the Spirit "out from" their identification with the secular world-system and immersed into Christ. (How God Saves Us). Christians are under new management and we all are also linked intimately with all other true Christians. We are "members one of another," and we share a common life-source. This is taught clearly in Romans 12, 1 Corinthians 12-14, and Ephesians.

The true church is not an organization but a living organism. It functions properly only when each member is functioning as he or she was designed to function. The analogy in Scripture is to the human body with its various "members," organs, systems, and networks all functioning together synergistically under the direction of Jesus Christ the Head.
"For as we have many members in one body, but all the members do not have the same function, so we, being many, are one body in Christ, and individually members of one another. Having then gifts differing according to the grace that is given to us, let us use them: if prophecy, let us prophesy in proportion to our faith; or ministry, let us use it in our ministering; he who teaches, in teaching; he who exhorts, in exhortation; he who gives, with liberality; he who leads, with diligence; he who shows mercy, with cheerfulness. Let love be without hypocrisy. Abhor what is evil. Cling to what is good" (Romans 12:4-9)

"...speaking the truth in love, we are to grow up in all things into Him who is the head--into Christ--from whom the whole body, joined and knit together by what every joint supplies, according to the effective working by which every part does its share, causes growth of the body for the edifying of itself in love." (Ephesians 4:14-15)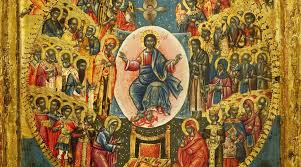 These days many Christians merely attend what seems to be "church" for an hour on Sundays and sit passively among total strangers. Or worse still, they are all alone all the time with no close friends who are also Christians. It is one thing to believe intellectually that the church is a living organism, it is another thing to experience the life of the one body. But this can happen in close, intimate friendships between believers, and in small groups! Christlike Love, Intimacy, and Small Groups, by Ray C. Stedman. Be aware of the fake church. She's an old whore.
In the book of Hebrews the relationship of Jesus the Lord identifying fully and organically with His people brings about their healing and wholeness.
"Both He who makes whole [Jesus] and those who are [being] made whole all belong to one body. Therefore He is not ashamed to call us brothers." (2:11)
I find that few Christians these days realize that they are in reality connected to one another--and to Jesus--at this core, root level!
Since every generation has to learn the basics all over again, I recommend Ray's Stedman's classic book Body Life. It's immensely relevant in helping disconnected people come together and belong to Christ and to one another--both for this life and the next. In a fractured, fragmented world, falling apart all around us, God is building a permanent house, a holy temple, a called-out holy people, a new creation. Why be left out? We don't have to feel connected with all other Christians in this life. However, God in His goodness does give each of us--those of us who is open to receive--special friendships in this life which are filled with holy love and unutterable joy pointing us clearly to what lies ahead. "At thy right hand are pleasures evermore."
---
"Not Loving Good Things" There is a wonderful Greek word in the New Testament, aphilagathos, which literally means "not loving good things." One finds the word in 2 Timothy 3:1-5,
"Understand this: In the last times there will come times of stress. For men will be lovers of self, lovers of money, proud, arrogant, abusive, disobedient to parents, ungrateful, unholy, inhuman, implacable, slanderers, profligates, fierce, haters of good, treacherous, reckless, swollen with conceit, lovers of pleasure rather than lovers of God. Avoid such people..." (Seasons of Stress in the World)
What I have noticed in my own life is the ease with which I can end up reading cheap literature, watching ho-hum television or listening to low-grade music. On the other hand, I am invariably inspired and edified when I choose to listen to someone like Johann Sebastian Bach. He wrote everything to the glory of God (Sole Deo Gloria)--and this can not be hidden. 
I enjoy listening to the collected organ works of Bach played by the great French organist Marie Claire Alain. I was amazed this week to learn something new from her notes on BWV 552, the great Fugue in E flat major. Listen to this Fugue in mp3 format (http://ldolphin.org/audio/bwv552.mp3)
Ms. Alain says,
"Written for organo pleno, this marvel of religious architecture brings the collection to a close. Unsurprisingly, perhaps, the fugue comprises three sections devoted to the three Persons of the Trinity. The key-signature is E flat, i.e., three flats. And the time-signatures progress from compound time (2/4) to 6/4 and thence to 12/8. The main theme itself (B flat + G + C + B flat + E flat + D) represents Bach's signature. (In German notation, the opening notes of the theme are written B + G + C + B + ES + D = 2 + 7 + 3 + 2 + 18 + 4 = 41 = J. S. Bach).

The opening panel of the triptych, describing the majesty of God the Father, is 36 bars long: 3 + 6 = 9 = 3 x 3 = Exaltation of the Trinity. There are 12 entries of the subject A, representing the Twelve Apostles and hence the Church. In the second panel, which describes Christ's humanity, there are 21 entries of subject B (21 = the number of chorales in the collection, in addition to being a multiple of 3). Subject A is superimposed on it 6 times (6 = 3 x 2, symbolizing completion, as in the six days of the Creation). This second section comprises 45 bars (45 = 4 + 5 = 9).

The third panel describes the motivity of the Holy Ghost in a sacred dance. Like the opening section, it is 36 bars long. Subject C enters 21 times, while subject A enters 9 times. The main theme therefore appears 27 times in the course of the fugue, which is the same number as that of pieces contained in the collection as a whole.

It is an astonishing edifice, a prodigious achievement on the part of a composer familiar with subtlety of musical style, from counterpoint to numerology. But, more than that, it offers a fascinating glimpse of Bach in a moment of deep exultation. Often sad and racked by suffering, he stands here bathed in heavenly light as he turns his thoughts from meditation(Fugue I) to active endeavor (Fugue II) and, finally, to transcendent joy (Fugue III)." (The collection is by Erato Records)
For many years I have been hoping some Christian musician would undertake to teach the rest of us a class on the great hymns of the faith. The composer, the setting, the words and the music of many hymns are a great, inspiring part of the heritage of the church of Jesus Christ. In our day these great old hymns are all but forgotten. This is surely yet one more serious disconnect on our part, from the historical past of our Christian faith. The community we are actually connected to is not merely one generation deep, but has been under development for two millennia. God is not the God of the dead but of the living. We are connected to the saints of all the ages with whom we will soon be gathered. I hope we can live up to the standards many of our predecessors considered everyday holy Christian living.
---
Various Relationships in Life: Love as Initiating and Responding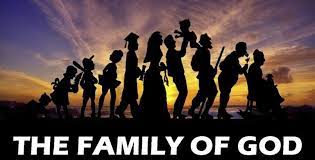 The Plight of the Homeless -- The Plight of the Rich
Israel the Wife of God and The Church: the Virgin Bride of Christ
The Parable of the Great Banquet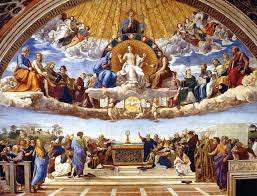 One of the dinner guests, on hearing this, said to him, 'Blessed is anyone who will eat bread in the kingdom of God!' 
Then Jesus said to him, 'Someone gave a great dinner and invited many. At the time for the dinner he sent his slave to say to those who had been invited, "Come; for everything is ready now." 
But they all alike began to make excuses. The first said to him, "I have bought a piece of land, and I must go out and see it; please accept my apologies." Another said, "I have bought five yoke of oxen, and I am going to try them out; please accept my apologies." Another said, "I have just been married, and therefore I cannot come." 
So the slave returned and reported this to his master. Then the owner of the house became angry and said to his slave, "Go out at once into the streets and lanes of the town and bring in the poor, the crippled, the blind, and the lame." 
And the slave said, "Sir, what you ordered has been done, and there is still room." 
Then the master said to the slave, "Go out into the roads and lanes, and compel people to come in, so that my house may be filled. For I tell you, none of those who were invited will taste my dinner." '
Now large crowds were traveling with him; and he turned and said to them, 'Whoever comes to me and does not hate father and mother, wife and children, brothers and sisters, yes, and even life itself, cannot be my disciple. 
Whoever does not carry the cross and follow me cannot be my disciple. 
For which of you, intending to build a tower, does not first sit down and estimate the cost, to see whether he has enough to complete it? Otherwise, when he has laid a foundation and is not able to finish, all who see it will begin to ridicule him, saying, "This fellow began to build and was not able to finish." 
Or what king, going out to wage war against another king, will not sit down first and consider whether he is able with ten thousand to oppose the one who comes against him with twenty thousand? If he cannot, then, while the other is still far away, he sends a delegation and asks for the terms of peace. 
So therefore, none of you can become my disciple if you do not give up all your possessions. (Luke 24:14-33)



A Major Concern
Not many professing Christians today show any detectable interest in going to heaven if any inconvenience is involved!

Revival? No!

"Human history is the long terrible story of man trying to find something other than God which will make him happy." 

(C.S. Lewis)



Music
What A Friend we Have in Jesus

You've Got a Friend in Me
Meet me by the moonlight love meet me
Meet me by the moonlight alone alone
I have a sad story to tell you
All down by the moonlight alone
I've always loved you my darling
You said I've never been true
I'd do anything just to please you
I'd die any day just for you
I have a ship on the ocean
All lined with silver and gold
And before my little darling shall suffer
I'll have the ship anchored and sold
If I had wings like an angel
Over these prison walls I would fly
I'd fly to the arms of my darling
And there I'd be willing to die

False Hearted Lover (Ralph Stanley)
False hearts have been my downfall, pretty women have been my craze
I'm sure my false hearted lover will drive me to my lonesome grave
They'll bite the hand that feeds them, spend the money that you saved
From your heartstrings and silk garters they'll build a doghouse on your grave
When my earthly stay is over, sink my dead body in the sea
You can tell my false hearted lover that the whales will watch over me
Baggy clothes are dropping from my body and wolves howl around my door
May the man who won my darling girl will feel the bite of my forty-four
Corn whiskey has wrecked my body and false hearted love is on my mind
I've roamed the whole world over, pleasures here on earth I cannot find
If I meet my darling girl again, I'll tell her about my troubles
I'd give her these false hearted lovers blues and leave her stranded in the shallows

I hope you take this warning, it is both for young and old
Don't try to buy a woman's love with the last dollar that you own
Take warning you young ladies, with your love and honor you have shown
For man will have no use for you when your dark hat turns to gold
Lambert's Other Diverse Musical Selections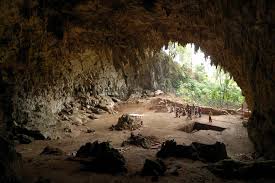 Notes by Lambert Dolphin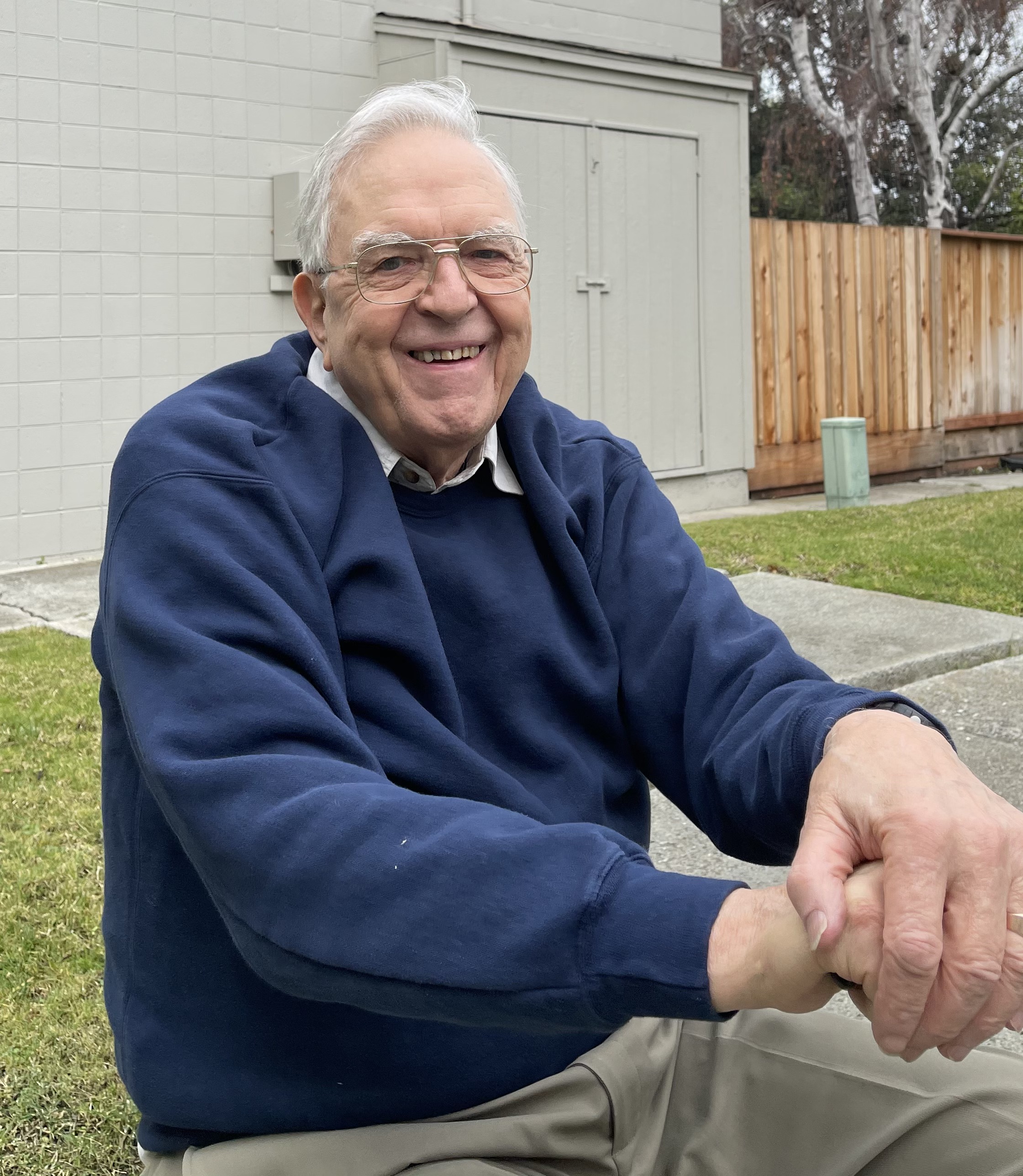 Library 
Library Annex (since 2018)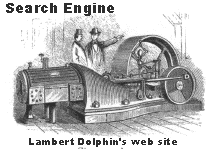 Email 
Lambert Dolphin's Place
Recent and Recovered Articles
Newsletters Old and New

November 22, 2021