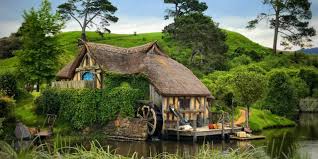 Hunkered Down!
Our Great God and our Lord Jesus Christ are surely waking up His entire slumbering church right now and it is very exciting to be part of. I believe the current shutdown of the world is mostly for major reform of the true church, and for Rapture Prep. I believe the rapture of the church could be months or even years away. The actual rapture will happen on the exact day God has it marked on His cosmic calendar. The Rapture is, however, 40 years nearer than all the fuss a previous generation endured. Make sure you understand earth-time and time in the spiritual realm. They are linked but not the same.
"It is not given to you to know the times and seasons which the Father has fixed by His own authority." (Acts 1:7)  
The harpazo will happen but it will be very traumatic for the unprepared. The root change needed at the hour in history is for professing Christians to stop faking it and give Jesus permission to run their lives in every area. In a sense, only Jesus can live a life pleasing to God and He is able to do that in each of us uniquely once we give Him full access rights and permissions. This choice fulfills us, and does not diminish us as unique persons!

Jesus is running the entire universe now as co-Creator with the Father and the Spirit. He is over all the angels and the nations and sub-systems. He is the Judge of All, returning soon to usher in (in stages) a completely restored planet. The current shut downs are, I believe, especially directed at Jesus as He quietly makes radical changes in His church. This is because God judges his people first before He judges the society they are embedded in. (Getting the Bride of Christ ready for her wedding).


Beloved, do not think it strange concerning the fiery trial which is to try you, as though some strange thing happened to you; but rejoice to the extent that you partake of Christ's sufferings, that when His glory is revealed, you may also be glad with exceeding joy...

For the time has come for judgment to begin at the house of God; and if it begins with us first, what will be the end of those who do not obey the gospel of God?

Now if the righteous are scarcely saved, Where will the ungodly and the sinner appear?"

Therefore let those who suffer according to the will of God commit their souls to Him in doing good, as to a faithful Creator. (1 Peter 4)
Dividends so Far: Think of all the good God has been doing in recent weeks. Abortions have apparently been put on hold saving millions of lives. No more rushing to and fro needlessly. (Daniel 12:4) No more rush hour traffic jams. Lots of free one-on-one time with Jesus to whom we are all accountable. No long lines. No boring committee meetings. Way better health care and security. Wake up call for all levels of government. Plenty of law and order! Perfect safety for everyone who is "in Christ," hiding in Christ.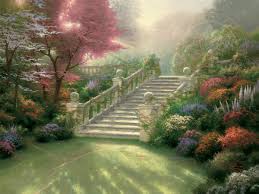 Additional Reading




April 3, 2020.