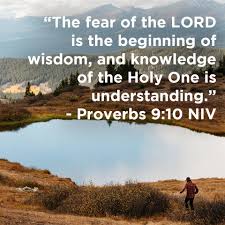 The Fear of the LORD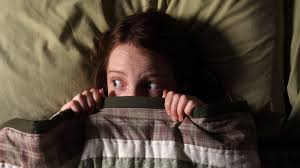 Fear is a very basic inborn emotion capacity in human beings. Parents comfort babies when they cry in the night and the wee ones only calm down only when mommy feeds, rocks, or sings lullabies to them.
A bit later in life scared kids flee for safe haven into their parents' bed convinced that a troll, ghost, night hag, or other denizen of the night, is living under their bed. When they begin to read, ghost stores actually thrill most small children. They learn to hide under the covers or leave a night light on.
Lots of kids acquire invisible companion playmates they can talk to. Scary ghost stories, fairy tales, or stories of daredevils, cowboys, outlaws and travelers surround, long before most kids before will venture out into the "real world." But soon teenagers see (or ought to see) that the world we live in can be a very dangerous place.
Grown ups fear ill health, accidents, loss of a job, rejection by peers.  Friends or family members we love get killed at a young age. Others we thought were doing fine end their lives by suicide. People we have bonded with die of old age or cancer--or a drug overdose. What parent is not fearful when the kid goes out on a first date. Or runs away from home? Or ends up in jail?

Fear of dying is a huge problem most most of us have whether we are aware of it or not.
Inasmuch then as the children have partaken of flesh and blood, He Himself likewise shared in the same, that through death He might destroy him who had the power of death, that is, the devil, and release those who through fear of death were all their lifetime subject to bondage. (Hebrews 2:14-15)
Actually we are supposed to fear God. The Bible verses listed below show this. Fear of the Lord need not be superstitious cowering because of ignorance of who our Creator is.


The fear of the LORD is a fountain of life, To turn one away from the snares of death. (Proverbs 14:27)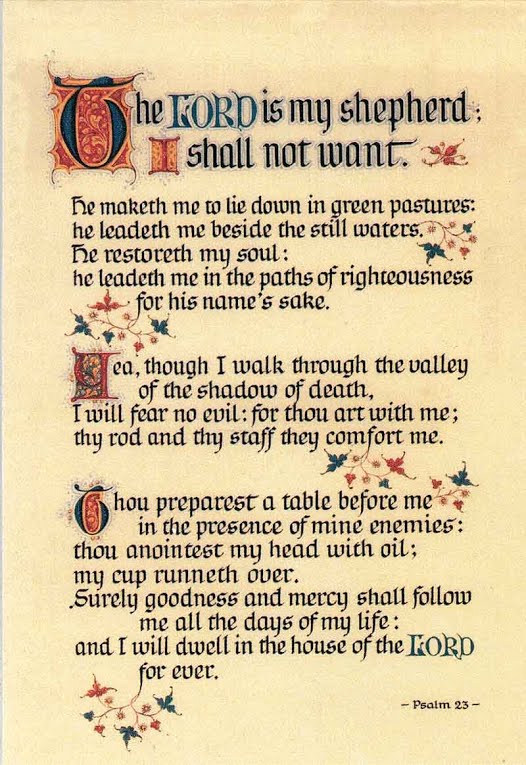 Fear God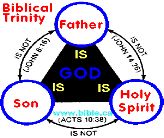 Many today live with an incomplete understanding of the nature of God. Indeed He IS Love but not Hollywood Love, Romantic Love, Sentimental Love, Wishful Love. God is self-giving. Even before the universe was created the three Persons in the godhead poured themselves endlessly into one another in a dance called "The Procession of the Godhead."
God is Holy  
For thus says the High and Lofty One Who inhabits eternity, whose name is Holy:

"I dwell in the high and holy place, With him who has a contrite and humble spirit, To revive the spirit of the humble, And to revive the heart of the contrite ones.

For I will not contend forever, Nor will I always be angry; For the spirit would fail before Me, And the souls which I have made. (Isaiah 57:15-16)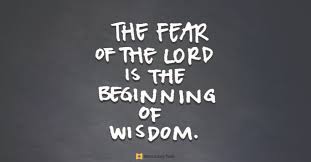 The heart of God and His love for us would never be seen in an unfallen world.

Most of earth's inhabitants are indifferent to the real God (He is a Living Being). We much prefer idols or a dumbed down imitation of real God.

God stands apart from all He has created.

The holiness of God is a vast and important subject.

Bible References for "Fear" and for "Terror"
Our English word "terror" is used in the Bible about 40 times and the English word "fear" many more times. BlueLetter Bible will quickly show you each one. I have included a partial list. The usual Hebrew word for "fear" is  חִתָּה chittah, equivalent to the Greek φόβον φόβος phobos

The KJV translates Strong's H2865 in the following manner: dismayed (27x), afraid (6x), break in pieces (6x), broken (3x), break down (2x), abolished (1x), affrighted (1x), amazed (1x), chapt (1x), confound (1x), discouraged (1x), go down (1x), beaten down (1x), scarest (1x), terrify (1x). KJV Translation Count — Total: 54x
The Strong's Definition
חָתַת châthath, khaw-thath'; a primitive tate; hence, to break down, either (literally) by violence, or (figuratively) by confusion and fear:—abolish, affright, be (make) afraid, amaze, beat down, discourage, (cause to) dismay, go down, scare, terrify.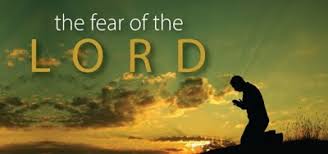 The Fear of the Lord
1 Samuel 11:7 - So he took a yoke of oxen and cut them in pieces, and sent them throughout all the territory of Israel by the hands of messengers, saying, "Whoever does not go out with Saul and Samuel to battle, so it shall be done to his oxen." And the fear of the LORD fell on the people, and they came out with one consent.

2 Chronicles 14:14 - Then they defeated all the cities around Gerar, for the fear of the LORD came upon them; and they plundered all the cities, for there was exceedingly much spoil in them.

2 Chronicles 17:10 - And the fear of the LORD fell on all the kingdoms of the lands that were around Judah, so that they did not make war against Jehoshaphat.

2 Chronicles 19:7 - "Now therefore, let the fear of the LORD be upon you; take care and do it, for there is no iniquity with the LORD our God, no partiality, nor taking of bribes."

2 Chronicles 19:9 - And he commanded them, saying, "Thus you shall act in the fear of the LORD, faithfully and with a loyal heart:

Job 28:28 - And to man He said,'Behold, the fear of the Lord, that is wisdom, And to depart from evil is understanding.' "

Psalm 19:9 - The fear of the LORD is clean, enduring forever; The judgments of the LORD are true and righteous altogether.

Psalm 34:11 - Come, you children, listen to me; I will teach you the fear of the LORD.

Psalm 111:10 - The fear of the LORD is the beginning of wisdom; A good understanding have all those who do His commandments. His praise endures forever.

Proverbs 1:7 - The fear of the LORD is the beginning of knowledge, But fools despise wisdom and instruction.


Proverbs 1:29 - Because they hated knowledge And did not choose the fear of the LORD,

Proverbs 2:5 - Then you will understand the fear of the LORD, And find the knowledge of God.

Proverbs 8:13 - The fear of the LORD isto hate evil; Pride and arrogance and the evil way And the perverse mouth I hate.

Proverbs 9:10 - "The fear of the LORD is the beginning of wisdom, And the knowledge of the Holy One is understanding.

Proverbs 10:27 - The fear of the LORD prolongs days, But the years of the wicked will be shortened.

Proverbs 14:26 - In the fear of the LORD there is strong confidence, And His children will have a place of refuge.

Proverbs 14:27 - The fear of the LORD is a fountain of life, To turn one away from the snares of death.

Proverbs 15:16 - Better is a little with the fear of the LORD, Than great treasure with trouble.

Proverbs 15:33 - The fear of the LORD is the instruction of wisdom, And before honor is humility.

Proverbs 16:6 - In mercy and truth Atonement is Provided for iniquity; And by the fear of the LORD one departs from evil.


Proverbs 19:23 - The fear of the LORD leads to life, And he who has it will abide in satisfaction; He will not be visited with evil.


Proverbs 22:4 - By humility and the fear of the LORD are riches and honor and life.


Proverbs 23:17 - Do not let your heart envy sinners, But be zealous for the fear of the LORD all the day;

Isaiah 11:2 - The Spirit of the LORD shall rest upon Him, The Spirit of wisdom and understanding, The Spirit of counsel and might, The Spirit of knowledge and of the fear of the LORD.


Isaiah 11:3 - His delight is in the fear of the LORD, And He shall not judge by the sight of His eyes, Nor decide by the hearing of His ears;

Isaiah 33:6 - Wisdom and knowledge will be the stability of your times, And the strength of salvation; The fear of the LORD is His treasure.


Acts 9:31 - Then the churches throughout all Judea, Galilee, and Samaria had peace and were edified. And walking in the fear of the Lord and in the comfort of the Holy Spirit, they were multiplied.

Genesis 26:24 - And the LORD appeared to him the same night and said, "I am the God of your father Abraham; do not fear, for I am with you. I will bless you and multiply your descendants for My servant Abraham's sake."

Exodus 15:16 - Fear and dread will fall on them; By the greatness of Your arm They will be as still as a stone, Till Your people pass over, O LORD, Till the people pass over Whom You have purchased.

Leviticus 19:32 - 'You shall rise before the gray headed and honor the presence of an old man, and fear your God: I am the LORD.

Numbers 14:9 - "Only do not rebel against the LORD, nor fear the people of the land, for they are our bread; their protection has departed from them, and the LORD is with us. Do not fear them."

Numbers 21:34 - Then the LORD said to Moses, "Do not fear him, for I have delivered him into your hand, with all his people and his land; and you shall do to him as you did to Sihon king ofthe Amorites, who dwelt at Heshbon."

Deuteronomy 1:21 - 'Look, the LORD your God has set the land before you; go up and possess it, as the LORD God of your fathers has spoken to you; do not fear or be discouraged.'

Deuteronomy 3:2 - "And the LORD said to me, 'Do not fear him, for I have delivered him and all his people and his land into your hand; you shall do to him as you did to Sihon king of theAmorites, who dwelt at Heshbon.'

Deuteronomy 6:2 - "...that you may fear the LORD your God, to keep all His statutes and His commandments which I command you, you and your son and your grandson, all the days of your life, and that your days may be prolonged.

Deuteronomy 8:6 - "Therefore you shall keep the commandments of the LORD your God, to walk in His ways and to fear Him.

Deuteronomy 10:12 - "And now, Israel, what does the LORD your God require of you, but to fear the LORD your God, to walk in all His ways and to love Him, to serve the LORD your God with all your heart and with all your soul,

Deuteronomy 11:25 - "No man shall be able to stand against you; the LORD your God will put the dread of you and the fear of you upon all the land where you tread, just as He has said to you.

Deuteronomy 14:23 - "And you shall eat before the LORD your God, in the place where He chooses to make His name abide, the tithe of your grain and your new wine and your oil, of the firstborn of your herds and your flocks, that you may learn to fear the LORD your God always.

Deuteronomy 17:19 - "And it shall be with him, and he shall read it all the days of his life, that he may learn to fear the LORD his God and be careful to observe all the words of this law and these statutes,

Deuteronomy 28:58 - "If you do not carefully observe all the words of this law that are written in this book, that you may fear this glorious and awesome name, THE LORD YOUR GOD,

Deuteronomy 31:6 - "Be strong and of good courage, do not fear nor be afraid ofthem; for the LORD your God, He is the One who goes with you. He will not leave you nor forsake you."

Deuteronomy 31:12 - "Gather the people together, men and women and little ones, and the stranger who is within your gates, that they may hear and that they may learn to fear the LORD your God and carefully observe all thewords of this law,

Joshua 4:24 - "that all the peoples of the earth may know the hand of the LORD, that it is mighty, that you may fear the LORD your God forever."

Joshua 10:8 - And the LORD said to Joshua, "Do not fear them, for I have delivered them into your hand; not a man of them shall stand before you."

Joshua 22:24 - "But in fact we have done it for fear, for a reason, saying, 'In time to come your descendants may speak to our descendants, saying, "What have you to do with the LORD God of Israel?

Joshua 24:14 - "Now therefore, fear the LORD, serve Him in sincerity and in truth, and put away the gods which your fathers served on the other side of the River and in Egypt. Serve the LORD!

Judges 6:10 - 'Also I said to you, "I am the LORD your God; do not fear the gods of the Amorites, in whose land you dwell." But you have not obeyed My voice.' "

1 Samuel 12:14 - "If you fear the LORD and serve Him and obey His voice, and do not rebel against the commandment of the LORD, then both you and the king who reigns over you will continue following the LORD your God.

2 Kings 17:25 - And it was so, at the beginning of their dwelling there, that they did not fear the LORD; therefore the LORD sent lions among them, which killed some of them.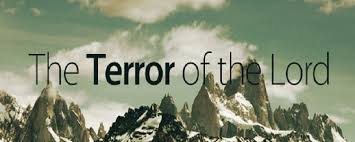 The Terror of the Lord
Genesis 35:5 - And they journeyed, and the terror of God was upon the cities that were all around them, and they did not pursue the sons of Jacob.

Leviticus 26:16 - I also will do this to you: I will even appoint terror over you, wasting disease and fever which shall consume the eyes and cause sorrow of heart. And you shall sow your seed in vain, for your enemies shall eat it.

Deuteronomy 26:8 - 'So the LORD brought us out of Egypt with a mighty hand and with an outstretched arm, with great terror and with signs and wonders.

Deuteronomy 32:25 - The sword shall destroy outside; There shall be terror within For the young man and virgin, The nursing child with the man of gray hairs.

Deuteronomy 34:12 - ...and by all that mighty power and all the great terror which Moses performed in the sight of all Israel.

Joshua 2:9 - ...and said to the men: "I know that the LORD has given you the land, that the terror of you has fallen on us, and that all the inhabitants of the land are fainthearted because of you.

Job 6:21 - For now you are nothing, You see terror and are afraid.

Job 31:23 - For destruction from God is a terror to me, And because of His magnificence I cannot endure.


Job 39:20 - Can you frighten him like a locust? His majestic snorting strikes terror.

Psalm 91:5 - You shall not be afraid of the terror by night, Nor of the arrow that flies by day,

Proverbs 1:26 - I also will laugh at your calamity; I will mock when your terror comes,

Proverbs 1:27 - When your terror comes like a storm, And your destruction comes like a whirlwind, When distress and anguish come upon you.

Proverbs 3:25 - Do not be afraid of sudden terror, Nor of trouble from the wicked when it comes;

Isaiah 2:10 - Enter into the rock, and hide in the dust, from the terror of the LORD And the glory of His majesty.

Isaiah 2:19 - They shall go into the holes of the rocks, And into the caves of the earth, from the terror of the LORD And the glory of His majesty, When He arises to shake the earth mightily.


Isaiah 2:21 - To go into the clefts of the rocks, And into the crags of the rugged rocks, from the terror of the LORD And the glory of His majesty,
When He arises to shake the earth mightily.

Isaiah 10:33 - Behold, the Lord, The LORD of Hosts, Will lop off the bough with terror; Those of high stature will be hewn down, And the haughty will be humbled.

Isaiah 19:17 - And the land of Judah will be a terror to Egypt; everyone who makes mention of it will be afraid in himself, because of the counsel of the LORD of Hosts which He has determined against it.

Isaiah 28:19 - As often as it goes out it will take you; For morning by morning it will pass over, And by day and by night;
It will be a terror just to understand the report."

Isaiah 33:18 - Your heart will meditate on terror: "Where is the scribe? Where is he who weighs? Where is he who counts the towers?"

Isaiah 54:14 - In righteousness you shall be established; You shall be far from oppression, for you shall not fear; And from terror, for it shall not come near you.

Jeremiah 15:8 - Their widows will be increased to Me more than the sand of the seas; I will bring against them, Against the mother of the young men, A plunderer at noonday; I will cause anguish and terror to fall on them suddenly.

Jeremiah 17:17 - Do not be a terror to me; You are my hope in the day of doom.

Jeremiah 20:4 - "For thus says the LORD: 'Behold, I will make you a terror to yourself and to all your friends; and they shall fall by the sword of their enemies, and your eyes shall see it. I will give all Judah into the hand of the king of Babylon, and he shall carry them captive to Babylon and slay them with the sword.

Jeremiah 32:21 - 'You have brought Your people Israel out of the land of Egypt with signs and wonders, with a strong hand and an outstretched arm, and with great terror.

Ezekiel 26:17 - 'And they will take up a lamentation for you, and say to you: "How you have perished, O one inhabited by seafaring men, O renowned city, Who was strong at sea, She and her inhabitants, Who caused their terror to be on all her inhabitants!

Ezekiel 26:21 - 'I will make you a terror, and you shall be no more; though you are sought for, you will never be found again,' says the Lord GOD."

Ezekiel 32:23 - Her graves are set in the recesses of the Pit, And her company is all around her grave, All of them slain, fallen by the sword, Who caused terror in the land of the living.

Ezekiel 32:24 - "There is Elam and all her multitude, all around her grave, All of them slain, fallen by the sword, Who have gone down uncircumcised to the lower parts of the earth, Who caused their terror in the land of the living; Now they bear their shame with Hoseae who go down to the Pit.

Ezekiel 32:25 - They have set her bed in the midst of the slain, With all her multitude, With her graves all around it, All of them uncircumcised, slain by the sword; Though their terror was caused In the land of the living, Yet they bear their shame With those who go down to the Pit; It was put in the midst of the slain.

Ezekiel 32:26 - "There are Meshech and Tubal and all their multitudes, With all their graves around it, All of them uncircumcised, slain by the sword, Though they caused their terror in the land of the living.

Ezekiel 32:27 - They do not lie with the mighty Who are fallen of the uncircumcised, Who have gone down to hell with their weapons of war; They have laid their swords under their heads, But their iniquities will be on their bones, Because of the terror of the mighty in the land of the living.

Ezekiel 32:30 - There are the princes of the north, All of them, and all the Sidonians, Who have gone down with the slain In shame at the terror which they caused by their might; They lie uncircumcised with those that are slain by the sword, And bear their shame with those who go down to the Pit.


Ezekiel 32:32 - "For I have caused My terror in the land of the living; And he shall be placed in the midst of the uncircumcised With those slain by the sword,
Pharaoh and all his multitude," Says the Lord GOD.

Daniel 10:7 - And I, Daniel, alone saw the vision, for the men who were with me did not see the vision; but a great terror fell upon them, so that they fled to hide themselves.

Hosea 11:9 - I will not execute the fierceness of My anger; I will not again destroy Ephraim. For I am God, and not man, The Holy One in your midst;
And I will not come with terror.


Romans 13:3 - For rulers are not a terror to good works, but to evil. Do you want to be unafraid of the authority? Do what is good, and you will have praise Romans the same.

2 Corinthians 5:11 - Knowing, therefore, the terror of the Lord, we persuade men; but we are well known to God, and I also trust are well known in your consciences.

1 Peter3:6 - as Sarah obeyed Abraham, calling him lord, whose daughters you are if you do good and are not afraid with any terror.


For God so loved the world that He gave His only begotten Son,
that whoever believes in Him should not perish but have everlasting life.

For God did not send His Son into the world to condemn the world,
but that the world through Him might be saved.

"He who believes in Him is not condemned;
but he who does not believe is condemned already,
because he has not believed in the name of the only begotten Son of God.
And this is the condemnation,
that the light has come into the world,
and men loved darkness rather than light,
because their deeds were evil.
For everyone practicing evil hates the light and does not come to the light,
lest his deeds should be exposed.
But he who does the truth comes to the light,
that his deeds may be clearly seen,
that they have been done in God."
(John 3:16-21)

Ray Stedman discusses what fearing God is about:
It is helpful to us to learn that the will of God which many Christians are seeking to fulfill is not so much concerned with what we do as it is with how we do it. God does direct us at times to certain activities or places, though often he will leave the choice up to us. But what he is continually concerned about is the resource we are counting upon for success in whatever we do. To depend upon "something coming from us" is to be displeasing to God, no matter what the activity may be. To do even a simple task (sweeping the floor, for instance), counting upon "everything coming from God" is to be infinitely pleasing to him. This is why Jesus was pleased with the widow's mite and with the offer of the loaves and fishes. Each of these incidents was a presenting of a simple object to God with the expectation that he would do something with it. That is faith. That is what pleases God.
What will move me?
But the real problem of the Christian life is not how to discover the will of God. We have known that problem, to one degree or another, all our lives. The real problem is to want to do it! It is the problem of motivation. That problem remains, even after we have discovered what it really is that God wants. I can know a great deal about the Christian life: I can know that the true purpose for my life is to please God; I can even know just what it is that will please him (faith); and I can remember in times past the pleasure it gave me to please God and the blessings which followed. Yet, confronted by the lure of the flesh, the pleasure of sin, and the ease with which it could all be justified (a veil), I can deliberately choose to disobey God. I have done it many times. And so, I'm sure, have you. 
When the soul swings in the balance between truth and error, good and evil, what will tip the scale in the right direction? That is the real problem. It is the issue of motivation.
As with everything else in the Christian life, God has not left us without help at this point. There are two powerful forces which act upon us to stabilize our wavering wills and draw us back from the alluring brink. They are like motors to move us into right action. The word "motor" comes from the same root as motive. Now, to choose is our inherent human function, but to choose rightly demands that a force operate within us that will firmly turn us and propel us in the right direction. Paul describes these forces to us. The first, perhaps rather surprisingly, is fear.
For we must all appear before the judgment seat of Christ, that each one may receive what is due him for the things done while in the body, whether good or bad. Since, then, we know what it is to fear the Lord, we try to persuade men. What we are is plain to God, and I hope it is also plain to your conscience (2 Corinthians 5:10-11).
Somehow the idea has grown among Christians that fear is an improper motive; that if it be accepted at all, it is base and inferior. But Scripture never takes that position. Everywhere, from Genesis to Revelation, and especially in Genesis and Revelation, the fear of the Lord is extolled as a very proper and highly desirable motive for living. In fact, it is regarded as foundational. "The fear of the LORD is the beginning of knowledge, but fools despise wisdom and discipline." (Proverbs 1:7). The psalmist exhorts us, "Fear the LORD, you his saints, for those who fear him lack nothing." (Psalm 34:9), and declares that a man reaches a stage of great danger when there is "no fear of God before his eyes" (Psalm 36:1). It should not surprise us, therefore, that Paul speaks first of fear when he sets before us the great motives of life.
But what comes to mind when we think of fearing God? Is it some abject, cringing, expression of terror like a dog crawling in fear to his offended master? Such fear is inspired by guilt, and guilt has absolutely no place in a believer's relationship to God. Is it the fear which is born of hate which strikes back at God with defiance and anger when a divine demand is faced? No, hate, too, is no longer a viable motive in the life of a Christian. Then perhaps it is the fear that God will let us down--a lack of trust which makes the heart anxious and without peace. No, these are unrealistic and unhealthy fears. The fear of which Paul speaks is something that is still there when a believer stands as a son before his loving Father, with a bold and confident spirit, making his requests known to him. It is a fear which finds its focus at the judgment seat of Christ.
This judgment tribunal is presented in Scripture as awaiting the believer when he steps out of time into eternity. "Therefore judge nothing before the appointed time; wait till the Lord comes. He will bring to light what is hidden in darkness and will expose the motives of men's hearts. At that time each will receive his praise from God" (1 Corinthians 4:5). It is a time when "each one may receive what is due him for the things done while in the body, whether good or bad" (2 Corinthians 5:10). These verses seem to suggest an occasion when our entire earthly life passes in review before us and we learn--often for the first time!--what has been pleasing to God and what has not. It will undoubtedly be a time of great surprises. Many things we felt were acceptable to God and profitable to us will be found to be spoiled by improper or wrongful dependence. At the same time, many forgotten or seemingly insignificant acts will be singled out by God as greatly pleasing to Him...
There is a sense in which this judgment is going on in our lives right now.
"But if we judged ourselves, we would not come under judgment. When we are judged by the Lord, we are being disciplined so that we will not be condemned with the world" (1 Corinthians 11:31-32).
Eternal life has already possessed our spirits and is gradually reclaiming our souls. Consequently, the judgment seat of Christ, which is part of Eternity, has already begun. 
As we progress in the Christian life, we learn increasingly to understand that "what is highly valued among men is detestable in God's sight" (Luke 16:15). Increasingly we judge ourselves on this basis. We learn to obey the words of Jesus to pray and fast and give alms in secret, knowing that the God who sees in secret will grant a reward. But if we do things "to be seen of men," we already have all the reward we will get.
Paul also speaks of this in 1 Corinthians 3:11-15:
For no one can lay any foundation other than the one already laid, which is Jesus Christ. If any man builds on this foundation using gold, silver, costly stones, wood, hay or straw, his work will be shown for what it is, because the Day will bring it to light. It will be revealed with fire, and the fire will test the quality of each man's work. If what he has built survives, he will receive his reward. If it is burned up, he will suffer loss; he himself will be saved, but only as one escaping through the flames.
Wood, hay, and straw are highly combustible and all grow from the earth--an apt figure for those works of the flesh which arise out of our natural life and are therefore rejected by God. Gold, silver, and costly stones, however, are noncombustible and, though found in the earth, are not a part of it--another apt figure, but this time it is a figure of the deeds done of the Spirit, which alone are able to survive this test of fire and are acceptable in the eyes of God.
The "fear of the Lord" which Paul connects with this sobering judgment comes from an awareness of the nature of God which realizes that He cannot be fooled or deceived in any way. It springs from the fact that God views us with stark and naked realism, and that since He is no respecter of persons, we cannot count on privilege or favor for some special consideration before Him. He is not swayed by our emotional pleas nor moved by our tears to change his evaluation. Our explanations and justifications made so easily before ourselves or other men will die unuttered on our lips in the presence of Christ's immutable majesty. His judgment will be inescapable and without appeal. Before the white light of those loving eyes, all pretenses will fall away and we shall see ourselves as He has always seen us: "Then shall I know even as also I am known" (1 Corinthians 13:12 KJV).
It is this truth--the certainty that he will one day face the searching gaze of his Lord and Savior--which motivates Paul to serve Jesus and persuade men. He does not wish to waste his life. He knows that with his keen mind, his strong and dominant personality, and his powers of persuasion he could easily achieve a record of influence and accomplishments that would impress the world and other Christians. He might easily become very wealthy or gain great prestige and fame. He had the natural gifts to take him to the top of whatever heap he should decide to climb. But what would it all mean at the judgment seat of Christ? Nothing! A sheer waste of time and effort! It would only be what Paul describes to the Galatians as "a good showing in the flesh," nothing but wood, hay, and stubble, consumed in a flash by the eternal fire of God.
To him, life is a great race, an endurance contest, which he is running, not against others but against himself. The goal he sees drawing ever nearer is his death or departure to be with Christ; the prize is the resurrection glory which awaits him there. The object of the race is to take each step in dependence upon the Spirit of God and not upon the energy of the flesh. "To me to live is Christ," is his passion. 
But there is a motive even greater than the motive of fear. Another force is at work in our lives which has power to move us even when the fear of wasting our lives leaves us unmoved (as it sometimes will). Paul now goes on to declare that greatest of all motives:
We are not trying to commend ourselves to you again, but are giving you an opportunity to take pride in us, so that you can answer those who take pride in what is seen rather than in what is in the heart. If we are out of our mind, it is for the sake of God; if we are in our right mind, it is for you. For Christ's love compels us, because we are convinced that one died for all, and therefore all died. And he died for all, that those who live should no longer live for themselves but for him who died for them and was raised again. (2 Corinthians 5:12-15).
Finding someone who consistently, in varying circumstances, behaves contrary to this basic human principle may cause some to be perplexed and unbelieving. What is the answer? "Love is the explanation," Paul says in effect. "It is the love of Christ which presses us, urges us on, takes hold of us and overpowers our natural self-interest, and makes us act contrary to nature." A death and a resurrection have occurred, he argues. "We are convinced that one died for all, and therefore all died." When Christ became what we are, he died, and, therefore, we who are in Christ have died with him. The natural life has been shown to be worthless, totally unprofitable.
But there is more. "And he died for all, that those who live should no longer live for themselves but for him who died for them and was raised again" (2 Corinthians 5:15). If we died with him, we also rose with him, and the risen life we now live is different from the old life. It is no longer self-centered, loving itself supremely. It is outward-directed. It reaches out to others naturally and without self-consciousness. It is not a put-on but real. Whenever we yield to the love of Christ, says Paul, that is the way we act, and His love is the reason we act that way. Once we have yielded to that love we cannot help being self-giving, for that is the way His love is. The love of Christ controls us....
Some people wonder, "What does Paul mean when he says, 'The love of Christ controls us'? Is it Christ's love for Paul, Paul's love for Christ, or Christ's love flowing out of Paul to others?" The question is a valid one, and we are not given much help from the Greek text. It will allow any of the above meanings. But a verse in John's letter serves as a guide to interpreting Paul's meaning. It suggests where love begins. "This is love." says 1 John 4:10, "not that we loved God, but that he loved us and sent his Son as an atoning sacrifice for our sins." 
Love begins with God, not with us. Christ loved us first; even, says Paul in Romans 5, while we were yet sinners and enemies of God. His love for us, accepted by faith, awakens our love for him so that Peter can write, "Though you have not seen him, you love him" (1 Peter 1:8). Paul agrees with this, "God has poured out his love into our hearts by the Holy Spirit, whom he has given us" (Romans 5:5). When our hearts have been stirred and awakened by God's love, we are ready to reach out in love to our fellowmen, disregarding our own interests. "We loved you so much that we were delighted to share with you not only the gospel of God but our lives as well, because you had become so dear to us" (1 Thessalonians 2:8).
It takes all three phases to fully manifest the love of Christ. But the important point to see is that love, not duty, is the proper motive for Christian functioning. "If you love me, you will obey what I command" (John 14:15), says Jesus. It is not the other way around: "If you keep my commandments you will love me." This is also seen in Paul's frequent exhortations to very practical duties, "Husbands, love your wives," "Wives, submit to your husbands," "Masters, treat your servants justly and fairly," etc., but never without a reference to the motive that should urge them: "Out of reverence for Christ," "For the Lord's sake," "As unto the Lord." 
Love makes obedience easy; it is the delight of love to do what the loved one desires. Therefore, when the heart grows dull and obedience is difficult, the proper response of the Christian is not to grit his teeth and decide to tough it out but to remember who it is that asks this of him, and then for his sake to do it. When a Christian responds this way, he will find to his amazement that his own attitude has changed. A new outlook is born within him. That is what Paul describes in 2 Corinthians 5:16-17:
So from now on we regard no one from a worldly point of view. Though we once regarded Christ in this way, we do so no longer. Therefore, if anyone is in Christ, he is a new creation; the old has gone, the new has come!
Perhaps the clearest evidence that the new covenant is in operation is the change it makes in our view of others. No longer does position, caste, color, sex, or wealth matter. Everyone is seen to be of infinite worth because he is made in the image of God and can be redeemed through Christ. Nothing else really matters. Paul seems to suggest here that there was a time when he knew Christ "after the flesh." Does that mean that he heard Jesus teach and preach and perhaps had even met him? It seems likely that he had. If that is the case, a drastic change had occurred in his outlook.
A British Bible teacher and evangelist, Major Ian Thomas, has described that change so brilliantly that I want to reproduce it.
Paul, the Apostle says, "There was a time when, as Saul of Tarsus, I made my own reasonable estimate of this man called Jesus Christ, about whom I had heard so much. When I did so I wasn't unkind; I wasn't even prejudiced. I applied all the normal, reasonable methods of evaluation of my own day and I came to my own conclusions about Jesus Christ. This was what I found:

"FAMILY BACKGROUND? A nobody! I had to agree with my theological colleagues that he was the illegitimate son of a faithless woman who was not only faithless but a liar.

"FAMILY BREEDING? In common with all my comrades, I couldn't help coming to the conclusion that he was worth precisely nothing. He had absolutely no standing in his community.

"PROFESSIONAL STANDING? I went into that pretty thoroughly. I discovered that he had no formal education; he was brought up in a peasant's home; he was an apprentice at a carpenter's bench; eventually he got through his apprenticeship and became a carpenter. In terms of professional status, I came to the reasonable, logical conclusion that he was worth absolutely nothing!

"THEOLOGICAL BACKGROUND? He professed to be a preacher, but I discovered that, by all reasonable human estimates, here again he amounted to nothing. He hadn't been to college; he hadn't been to seminary; he hadn't had any instruction whatever from the ecclesiastical dignitaries of our day; he had sat at nobody's feet. Professionally he was nothing. He was but a tub-thumping rabble-rouser and an incorrigible street preacher. In terms of the ecclesiastical situation of my day and generation he was simply a nobody.

"MONEY? He was born in a borrowed stable; when he wanted to give an illustration he even had to borrow a coin; he rode around on a borrowed donkey; when he wanted to celebrate the Passover he sent on a messenger and managed to persuade somebody to make his home available; he always lived in other people's homes. He was, on all the reasonable human basis upon which we can justifiably come to a conclusion, an incorrigible scrounger. He even died on a borrowed cross and was buried in a borrowed tomb. In terms of property or wealth he was worth absolutely nothing.

"But something happened to me, Saul of Tarsus, on the road to Damascus. Breathing out threatenings and slaughter, I was going to throw into jail and have put to death anyone who dared to perpetuate the myth that this incorrigible nothing was the Christ of God.

"Then, suddenly, there was a light brighter than the sun at noonday. I was blinded. I fell to my face. I was helpless. And I heard a voice, saying, 'Saul, Saul, why do you persecute me?' 'Who are you, Lord?' I said. 'I am Jesus, whom you are persecuting.'

"Then I learned that the one I had thought to be nothing, was NOTHING BUT GOD, MANIFEST IN THE FLESH. By my human evaluation he was nothing and as Saul of Tarsus I was everything. But on the road to Damascus I discovered that he became everything and I became nothing.

"Now I have such knowledge of him that I no longer know him from a human point of view which once I considered to be valid. Now, to me, to live is Christ." 
Yes, life as a Christian is totally, radically, different. Impelled by the twin motives of the fear of God and the love of Christ, it goes counter to the normal impulses of life. It is that new creation, envisioned by the prophets, already begun! Right in the midst of the decay of the old creation, the new is rising. Eternity is invading time. Urged on, driven, and mastered by love, we will continue to swim against the current of this darkening age until the day breaks and the shadows flee away.



Lambert's Place
Email Lambert Dolphin



March 11, 2020. May 8, 2020. June 10, 2020.